As moms, it's very common that we stretch ourselves thin, juggling with commitments from both the home and work. We devote so much of our time and energy into our families, our spouse, our children, the home and not forgetting careers that we tend to neglect to take care of the one person who matters most, ourselves.
As a mom, the thought that I may one day no longer be around for little Sophie keeps me up at night. It's a fact that everyone dies, but what scares me more than death is to be so sick that you can't even care for your family. Or worse, when my family have to spend time, money and resources because of my illness. That's a really painful thought.
That's why, I started off this year with one goal, to be healthy. Although being healthy does not guarantee that I can avoid being ill. But at least, it gives me a much better chance with a stronger immune system. Plus with so many health benefits, the question is, why not?
For the past few months, I've been sharing my journey to a healthier lifestyle like making healthy food choices, and balancing it with exercise and even my goal to conquer the Swissotel Vertical Marathon, all 73 stories of it! What motivates me to keep going is hearing how I have been an inspiration to my friends to be healthy as well.
On 8 July 2012, I'll also be taking part in the Jurong Lake Run where the theme is "Run for a Cause". Representing this theme are 5 inspirational heroes from the community who each champion the values of 'Community', 'Family', 'Hope', 'Courage' and 'Pride'.
I was featured in the ad, championing the value of "Family". You can view the ad below.
I feel privileged to be championing this cause because it's something so dear to my heart and I'm strongly believe that we keep ourselves healthy so that we can spend more time with our loved ones.
;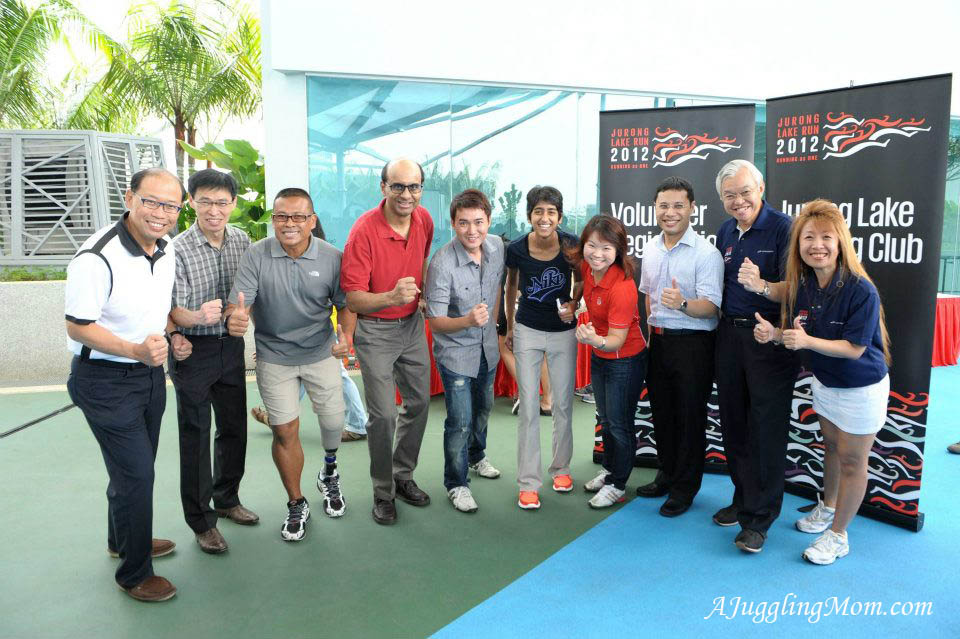 At the media launch of Jurong Lake Run
And what thrills me even more is how this race is in support of local charitable organisations. A portion of the proceeds from the race will go towards 7 local charitable organisations of which the Children's Cancer Foundation is one of them – a charity that I'll be supporting this year.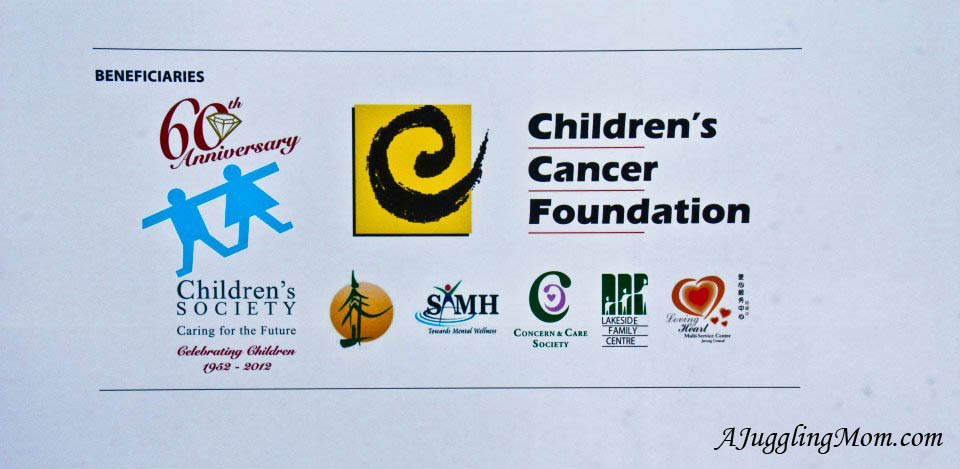 If you're interested to take part in the race, registrations are open at the Jurong Lake Run website.
I'll be taking part in the 6km run and have been training hard for it with my colleagues. See you on race day!
;
You can be an inspiration for healthy living for your family starting with yourself. Make that change, be the change!
Do link up and share who have been the heros that have been inspiring you to live healthy. Have an awesome week ahead.

Tagged: Jurong Lake Run, race, running, stroke