Last Saturday, I got invited by omy for a blogger session of McDonald's Open Doors kitchen tour. If it sounds familiar, that's because this will be the third time that McDonalds is running their Open Doors tour. To date, there has been about 5,000 customers who have participated in the tours since 2009.
Usually no photography is permitted inside McDonalds kitchen, but since this was a bloggers session, we enjoyed some special privileges and went trigger happy. Oh, I also met a fellow mummy blogger, Klessis and other new friends.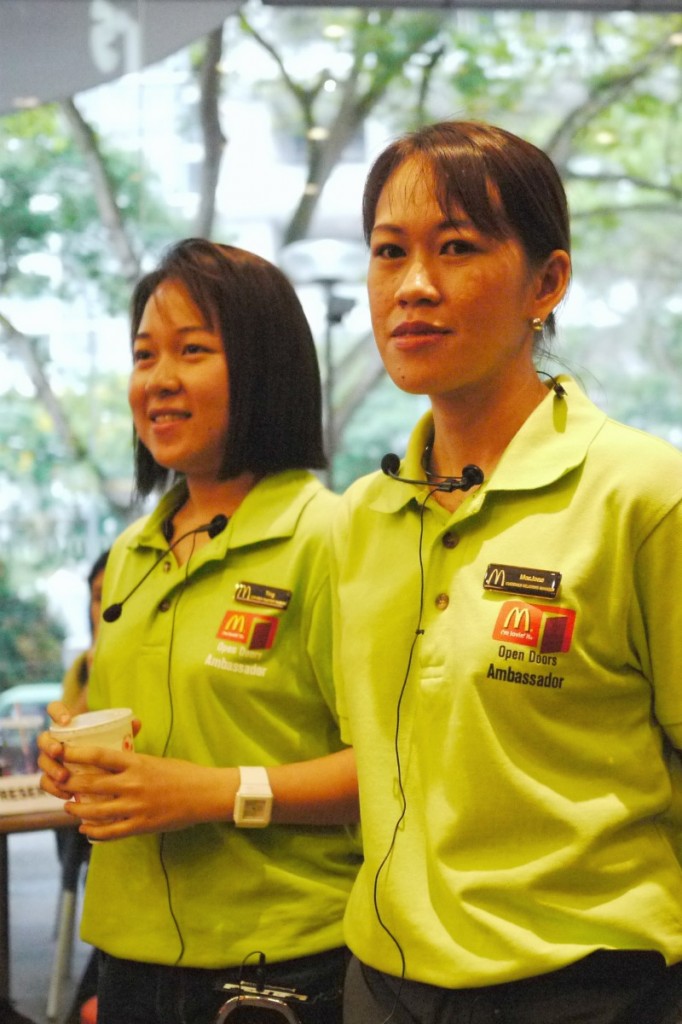 Our lovely Open Doors ambassadors.
With a toddler around, the occasional meals plus parties at McDonalds may be inevitable in future, so it's better that I'm armed with the knowledge of what really goes into the food rather than have the family swear off McDonalds. This is definitely the time to have my burning questions answered, and I was glad to have honest answers from this session.
But before I share with you some interesting revelations, how about a tour with me, starting from the freezer?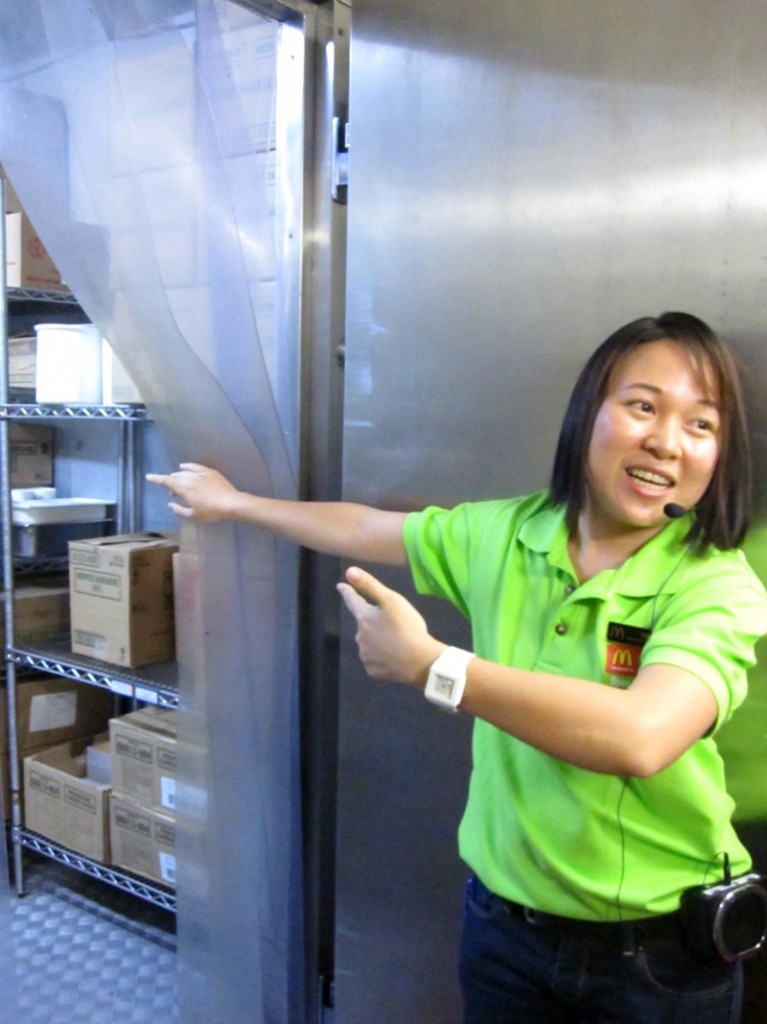 The temperature of the freezer is kept at between –18° to –22° to ensure that food stays fresh. In here, patties, vegetables, cinnamon melts, frozen hotcakes and even eggs are found.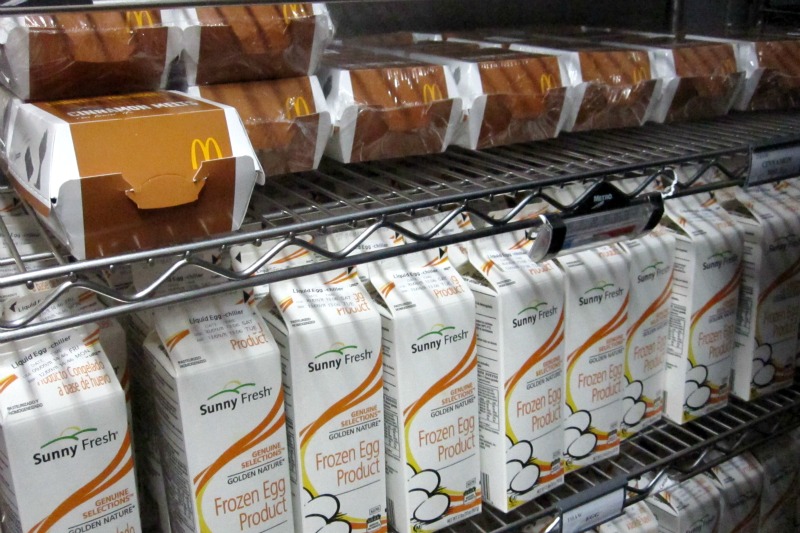 Did you know that McDonald uses liquid eggs? I didn't! 
Inside the Crew Room, the walls of the room were filled with announcements, notices and challenges which the management use as a communication board for the staff. To deliver consistency in their burgers, they even have instructions on how to assemble their burgers so that nothing is missed out.
Do check out the latest item on their menu, the Big 'N' Tasty Burger!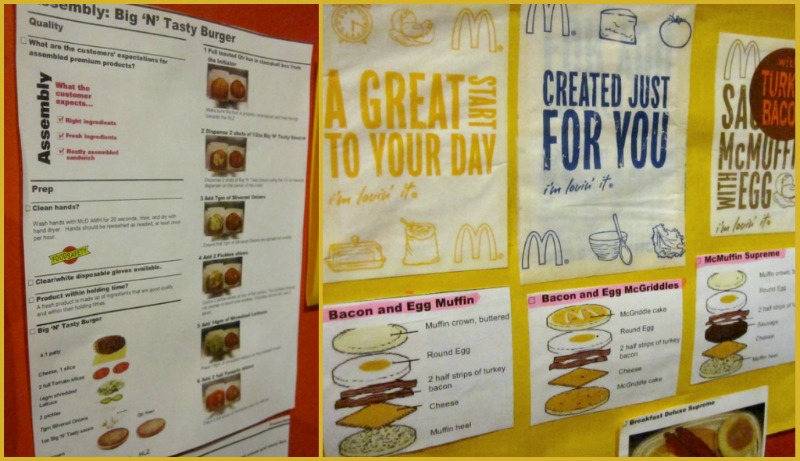 One thing I kept a look out for was the cleanliness of the kitchen. Although I am no domestic goddess myself, it's paramount that the kitchen is kept clean and that a high standard of hygiene is adhered to especially during the preparation of meals. In this aspect, McDonalds did a great job with their clean countertops and spotless kitchen floors.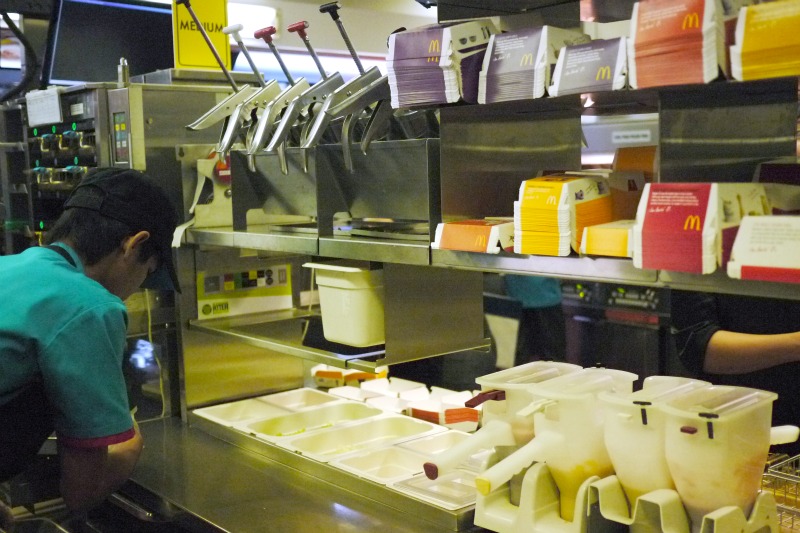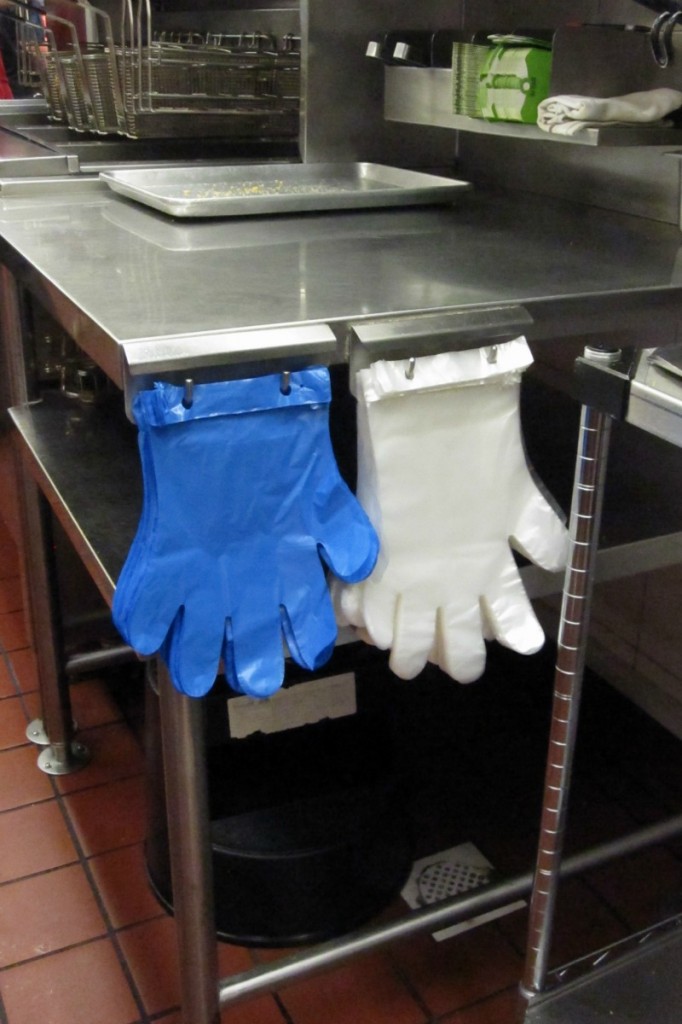 Different coloured gloves are used when handling raw and cooked foods.
While I don't have any dietary restrictions and am free to pick my choice of meat patties, McDonalds takes this very seriously as their customers could abstain from certain meats due to religious or health reasons. With this in mind, they have different grills for chicken and beef patties so that the different meats do not come into contact with each other.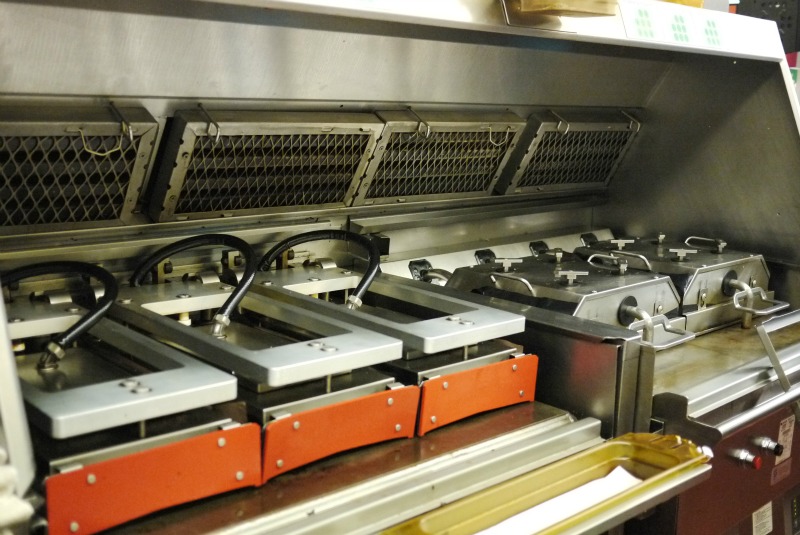 One side for chicken patties, one side for beef patties
Not only that, they even color code their tongs as seen on the side rack for the same reason. Bet you never know that.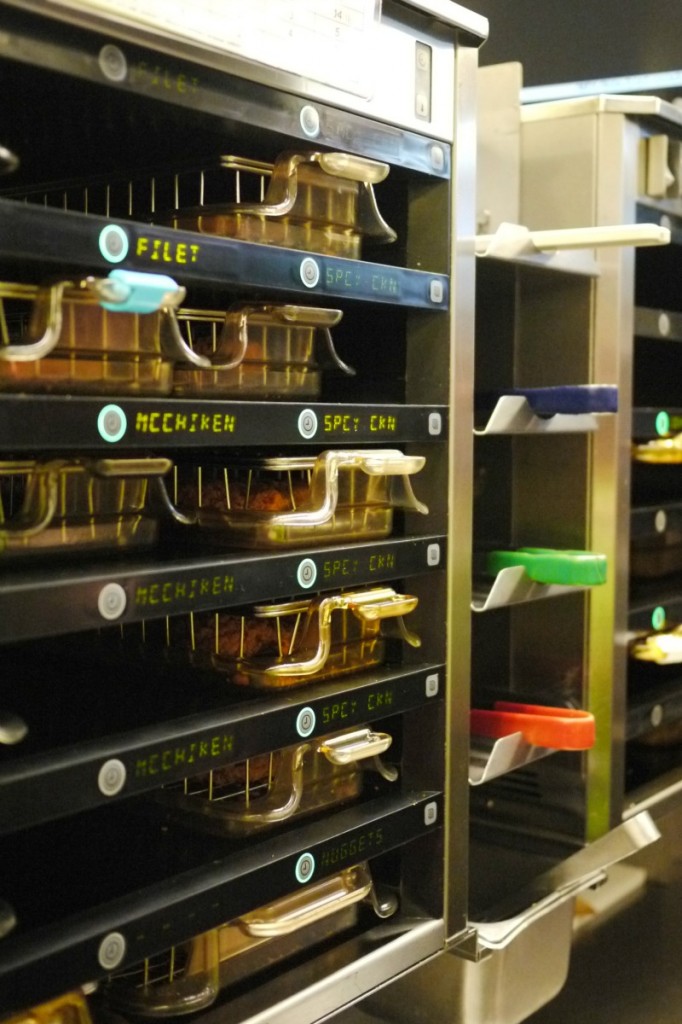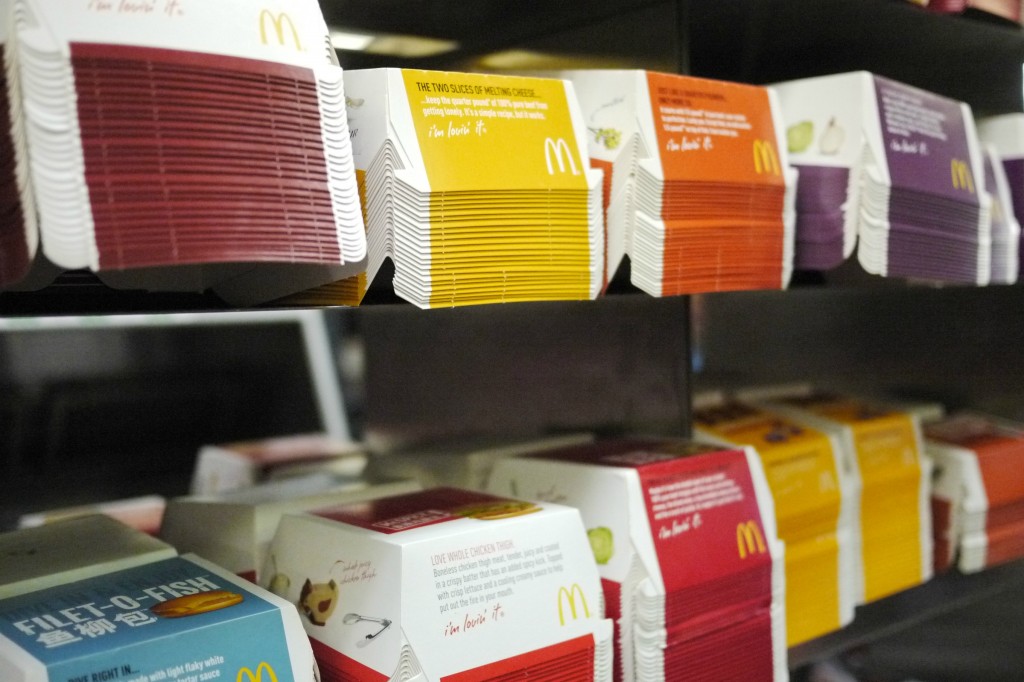 Colorful array of boxes for the burgers.
Last but not least, we were given first hand insight of their ordering system which allows them to delivery their food in a fast and super efficient manner. Food is packed fresh only after the order is put in. After all, they serve 5 million customers every month! Imagine that.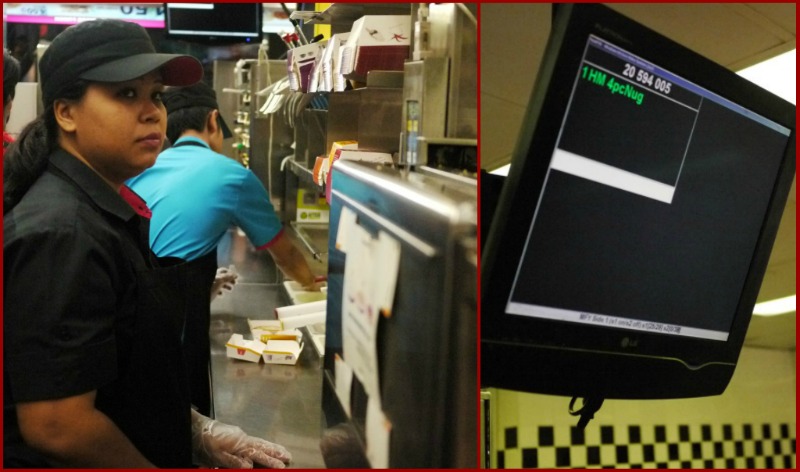 The session ended with snacks buffet style for all the bloggers while we mingled with the staff and fellow bloggers. I had the Holicks Crunch McFlurry which was surprisingly delightful even though I'm not a big fan of Holicks. It's pretty new on the menu and I've been recommending it to those who like their McDonald's desserts.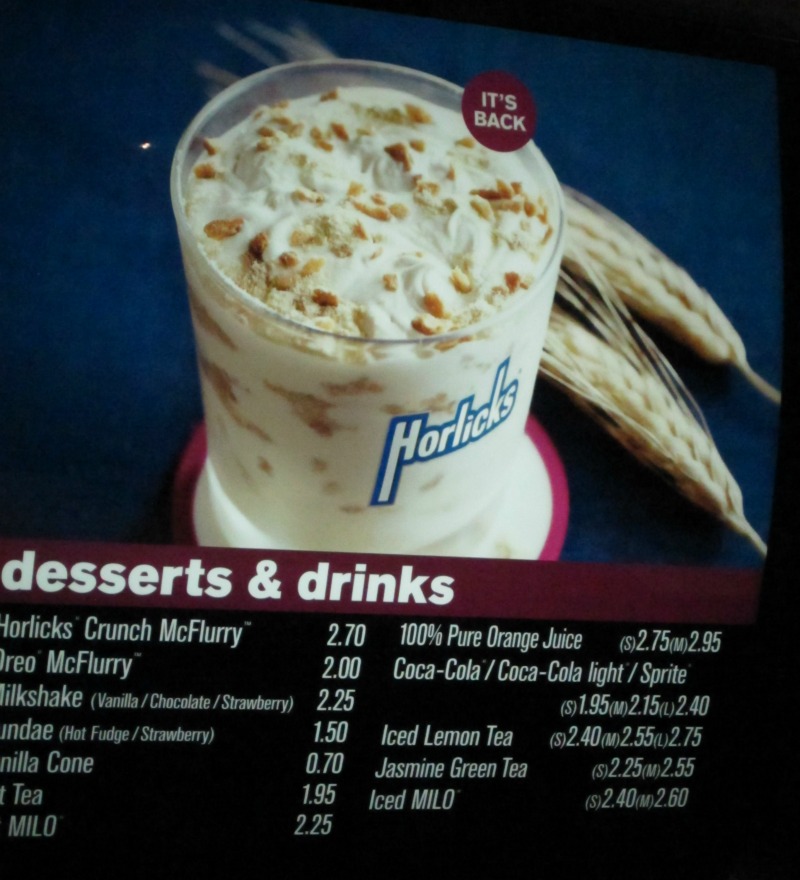 Overall, I found the session very informative and was glad that McDonalds gave honest answers of the truth behind their food. Like when I asked if they used MSG, they replied that only small amounts is used for their curry sauce, sausages and McSpicy.
It was also heartening to know that they have incorporated healthier options, like apple dippers and cup of corn in their happy meal menu to give kids a more balanced meal.
Healthier options available:
You can request for more veggies, at no extra cost; or
You can swap the french fries in your meal for a nutritious corn cup at no extra charge; or
Pay just $1 to add apple dippers to your Extra Value Meal.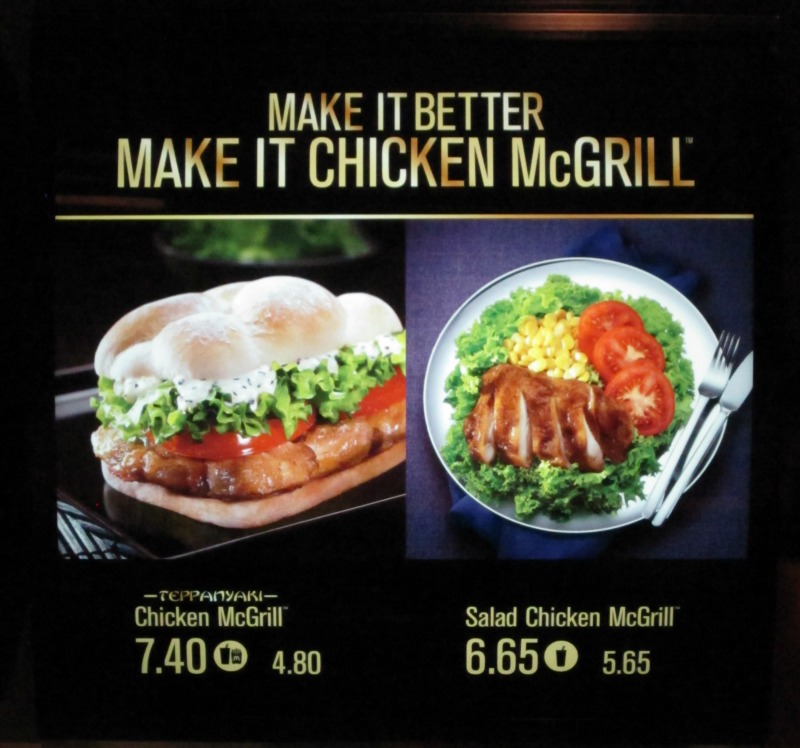 This review does not mean that I'm now an advocate of McDonalds. After all, as a parent, I want to ensure that my child gets healthy and nutritious meals. But like TV and ice cream, the key is really about moderation. With an understanding of the options available, we can all make healthier choices for our kids.
If you want to know the truth behind your favorite food at McDonalds, the Open Doors Tour will be opened to the public starting from 18 September 2011 all the way to 19 February 2012, at 25 McDonald's restaurants island-wide. The kitchen tours will take place every 3rd Sunday of the month.
Thanks to McDonalds for the hosting this event!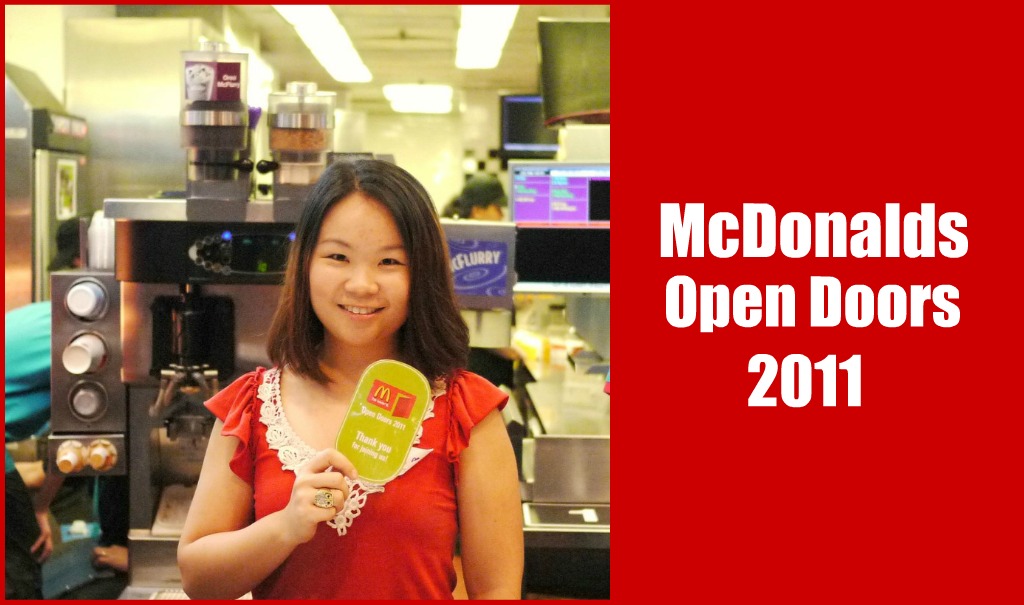 Tagged: fast food, happy meals, McDonalds, Open Doors Tour 2011, truth