If your favourite children memory includes being lost in a good Roald Dahl book then you don't want to miss Matilda the Musical as it debut in Singapore for the first time.
Matilda the Musical is a stage adaptation of the novel written by the incredibly talented and iconic childrens' author Roald Dahl who needs no introduction.
When Sophie heard that the musical was coming to town last year, my nine-year-old was overjoyed and promptly finished the book in a few days after I promised to take her for the musical.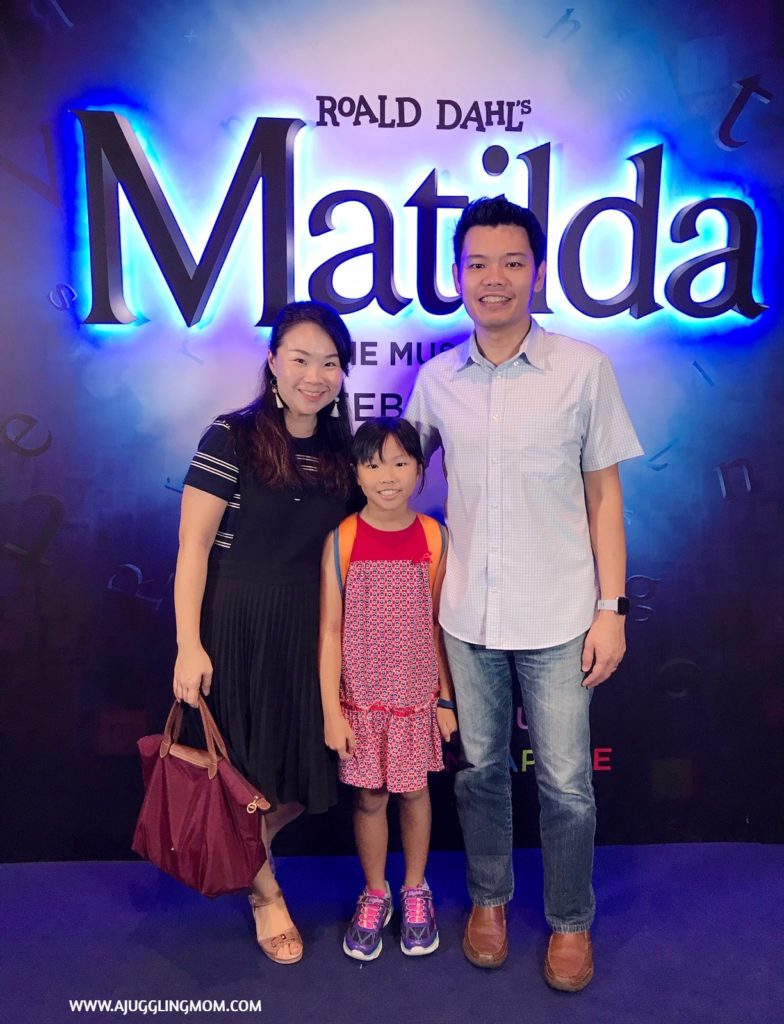 The empowering message that Matilda, a five-year-old, witty and fearless book-loving heroine can change the destiny of her life was so inspiring that Sophie couldn't stop talking about it after the musical ended.
So what can you expect from the musical?
Matilda the Musical comes to Singapore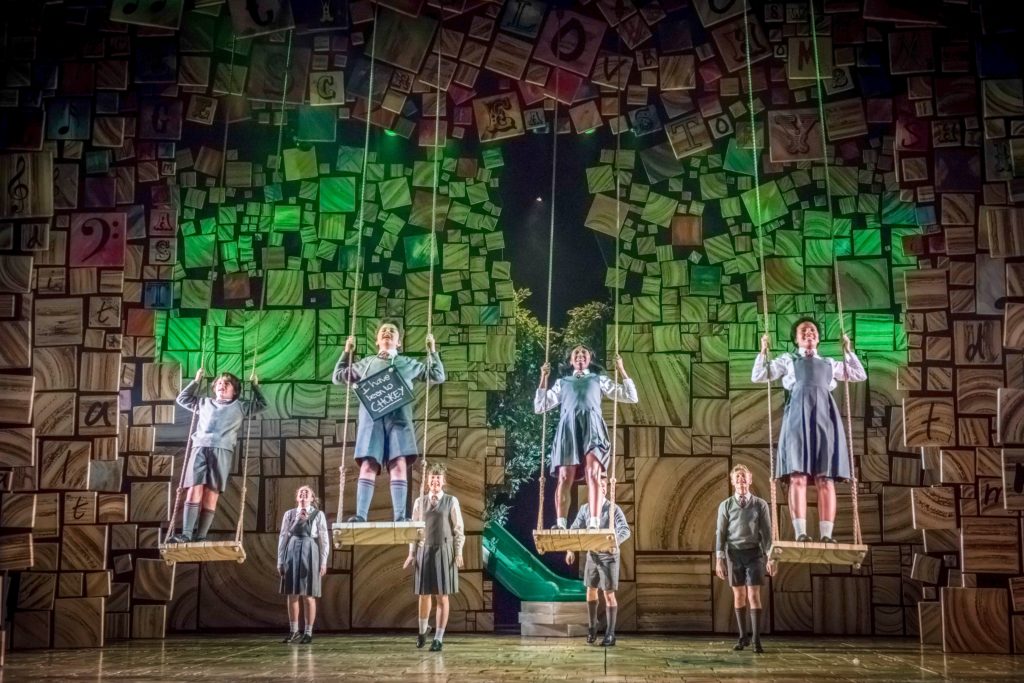 This captivating musical follows the novel closely with a few surprising additions that lends added dramatics to the story.
The birth of Matilda Wormwood explains why she's so unloved by her cruel and self-absorbed parents and the odds she had to overcome from being dealt with a bad hand of cards in life.
Despite being born to dim-witted parents who learns everything from the telly, Matilda taught herself to read at the age of three and even learnt the times table by five.
But her quick wit is  challenged when she enters school and has to outsmart her formidable school headmistress, Miss Trunchbull. A larger than life tormentor who disdains children and comes up with all kinds of terrible punishment for them.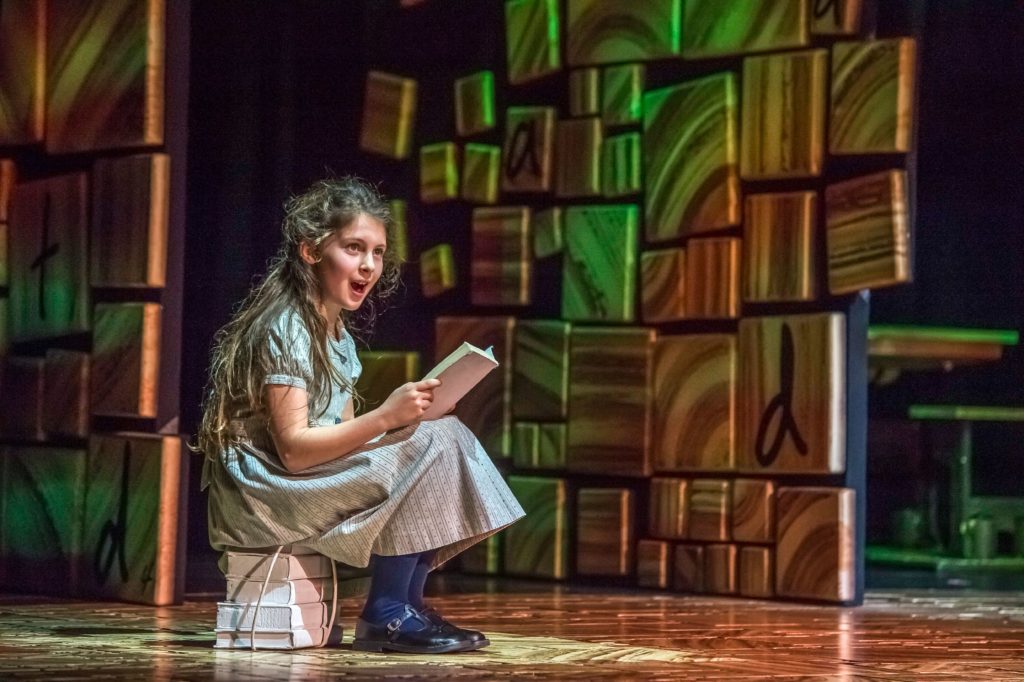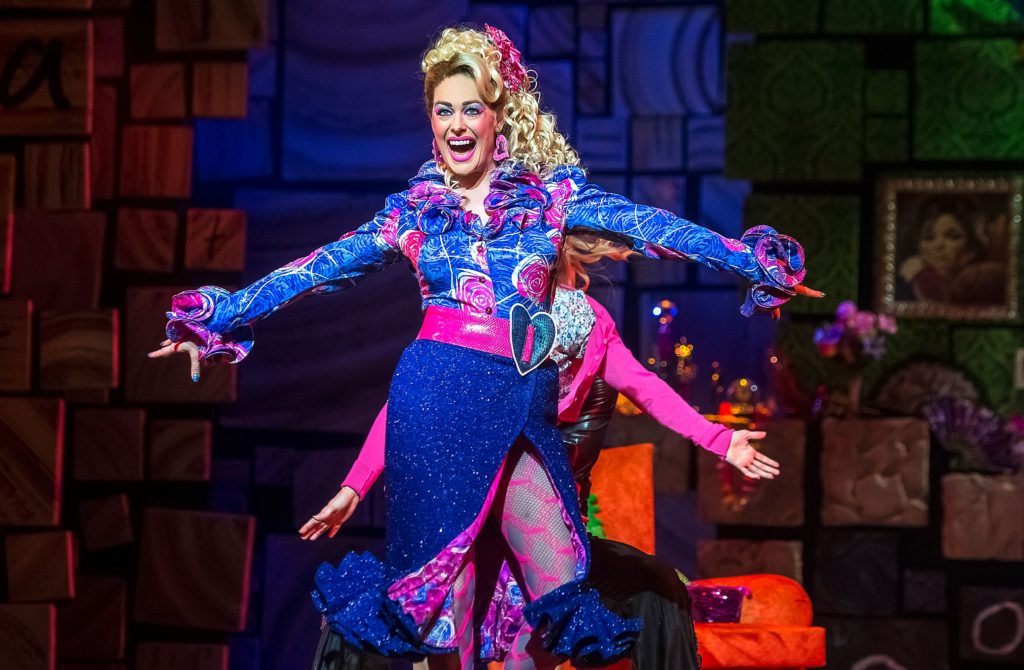 Thankfully, Matilda's extraordinary intelligence is noticed by her teacher Ms. Honey who takes an interest to protect and groom her brilliant mind.  An unlikely friendship ensues as they stand up for each other in the face of bullies overcoming obstacles and fighting to change their destiny.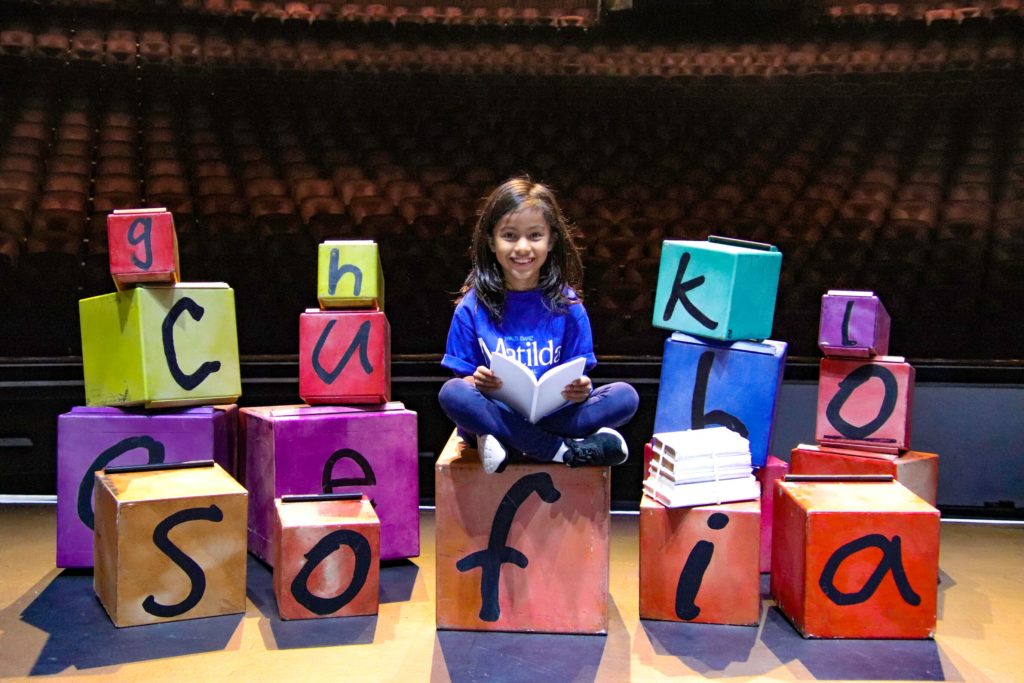 Our Local Star Takes the Spotlight
What's more incredible is the amazing performance by nine-year-old Sofia Poston from Singapore who exuded confidence and stage presence as she brought Matilda to life on stage.
Miss Trunchbull, was so gleefully menacing and the audience roared with laughter as she danced with ribbon sticks and tumbled during the Pys Ed scene.
Till now, we are still flabbergasted at how they pulled off the incredible pigtail spinning act which you must witness for yourself.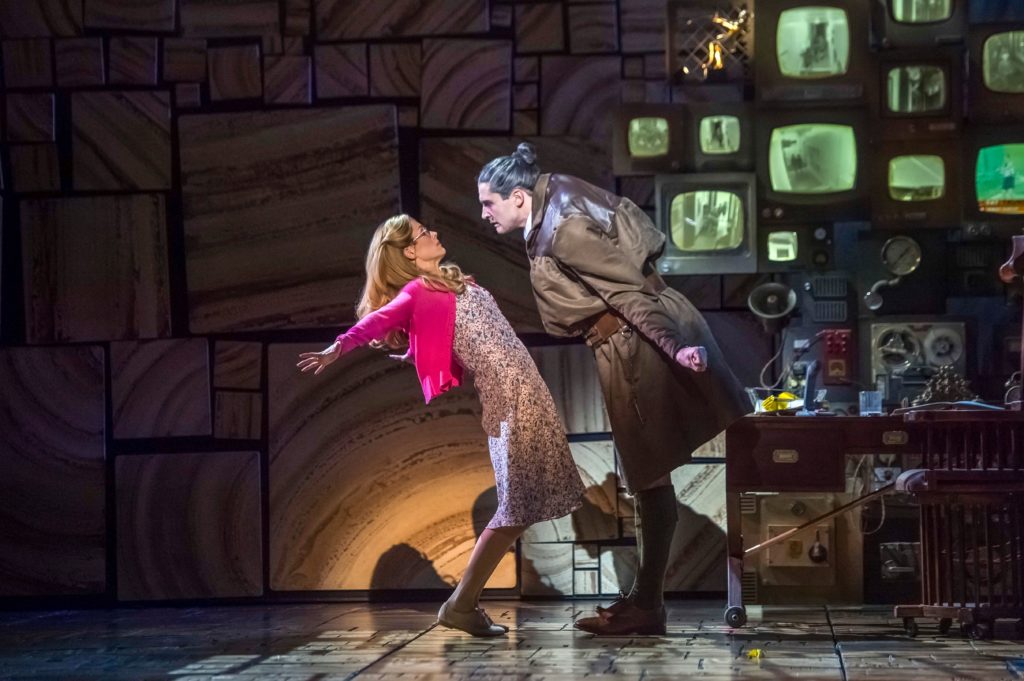 Universal themes of rising above challenges, facing up to bullies and being positive change agents are empowering messages conveyed in the musical. An inspiring performance for children and adults alike. You'll laugh, you'll sing along and you'll even be moved by the spectacular musical.
With an incredible cast who put in so much energy and passion in their performance, this is one musical that I highly recommend. Book your tickets before the musical ends their run on 17 March 2019.
Matilda the Musical Singapore Ticketing Info
Dates: 21 February 2019 to 17 March 2019
Show times: Tue – Fri: 7:30pm, Sat: 2pm & 7:30pm, Sun: 1pm & 6pm
Venue: Mastercard Theatres at Marina Bay Sands
Duration: Approximately 155 minutes (including 20 mins interval)
Ticket Pricing: Prices start from S$68
Book your tickets for Matilda the Musical through Sistic website here.
*  A Juggling Mom was invited to Matilda the Musical to write this review. No monetary compensation was received. All opinions and photos are mine.
Tagged: family friendly activity, musical, performance, the Arts