It's been some time since I wrote a dedicated post on Sophie. And with her 3rd birthday is coming up soon, it's only fitting that I write her a letter and let her know that she's a big girl now.
Dear Sophie,
You're turning three in a weeks time and these days you've been telling me,  "Mama, I'm a big girl now."
You know that it's your birthday's coming up especially when you have a say in the theme you want for your party (which is Mickey by the way and no that does not include Minnie), the design you want for your cake ( Mickey and Minnie because you agreed that Minnie can be on the cake) and even the guests whom you want to invite.
As I watch you grow, I secretly wished that I could stop the hands of time and keep you as a toddler. Although we go through days when your fight to independence means frustrations for the both of us, I know that it stems from your desire to be a big girl, to do things on your own without help from us.
I have to remind myself that I have to learn to let go and let you try your best. But even if you fail, know that I'll be right here to cheer you on and pick you up to try again.
I pray that you'll always stay curious and be unafraid to pursue your dreams. To always bring joy and laughter to those around you and infect them with your bubbly personality.
And just for the record, here are are some of your favorite things at 3 years.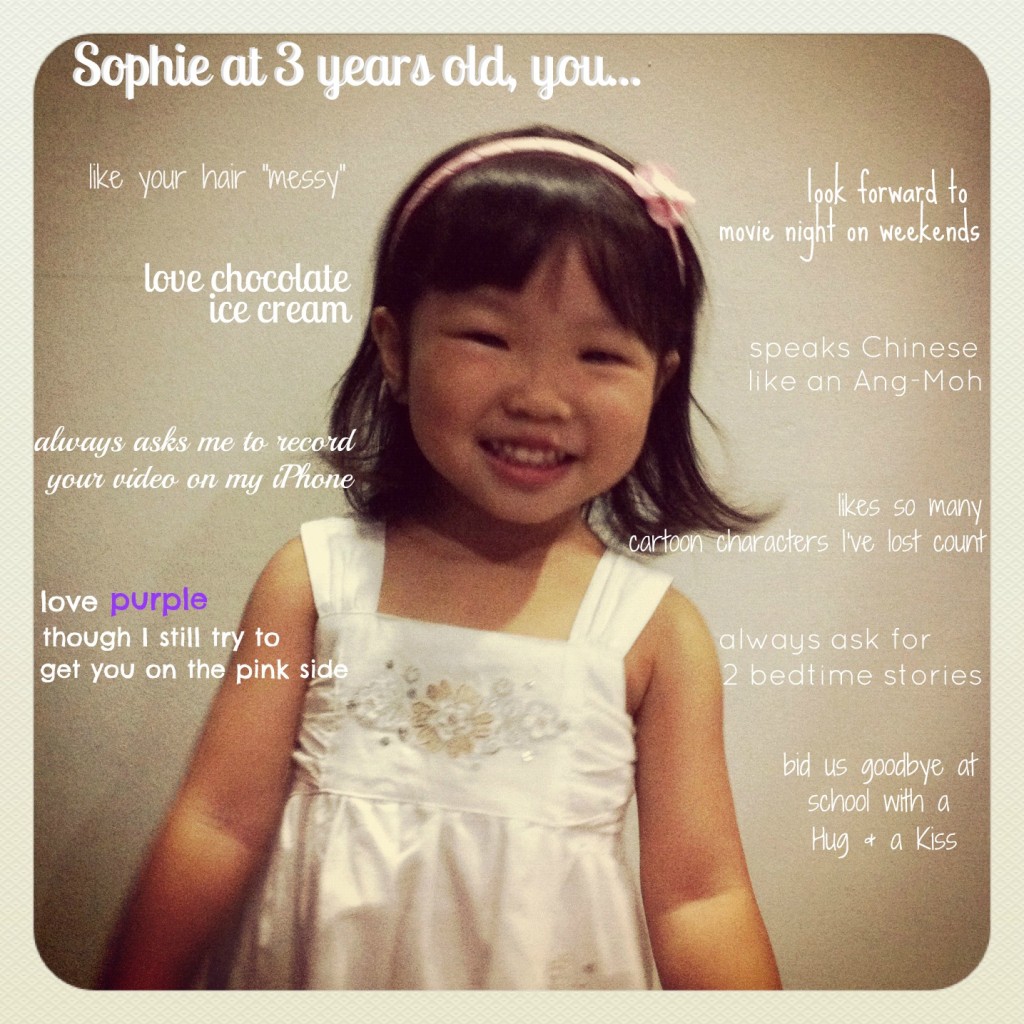 PS: Don't stop showering me with your hugs and kisses.
I know we'll have a blast on your birthday 🙂
I'm linking up with