So yesterday, the 3rd of May was National Scrapbooking Day. Quite simply, it's the first Saturday in the month of May dedicated to celebrate scrapbooking worldwide.
Personally scrapbooking and Project Life are opportunities for me to preserve precious memories with photos and photo. It is also a form of creative outlet for me and it's a way to remember the details of our days and the stories behind the photos. Though it has given me sleepless nights as I like to stay up late at night to craft when I'm undistrubed by Sophie. So in a way, it's my me time and a reminder for me to do something I love everyday.
Since I've had a couple of photos printed out, I decided to join in the fun and set aside some time on Friday night and Saturday morning to create these layouts.
The first is yet another layout of our day in Universal Studio. This was Sophie's first visit to the themepark and she absolutely loved it and had the time of her life. Actually this is the 3rd layout I've done for our very fun day at USS and I foresee many more visits since we bought the 6 months pass at an outstanding promo price.
Photos with the mascots are a must at themeparks
For my second layout, it's for the little miss sunshine of my life, Sophie. I am so pumped at how it turned out.
This layout makes me smile because it reminds me how blessed I am to have such a joyful and cheerful girl in my life. We love breaking out out to the song of "You're the sunshine of my life", because she truly is my little sunshine. If you've met her, you'll know that, my little imp can be a little cheeky and playful with an infectious laugh that chases my blues away (though I gotta admit she can be pretty demanding and a brat at times).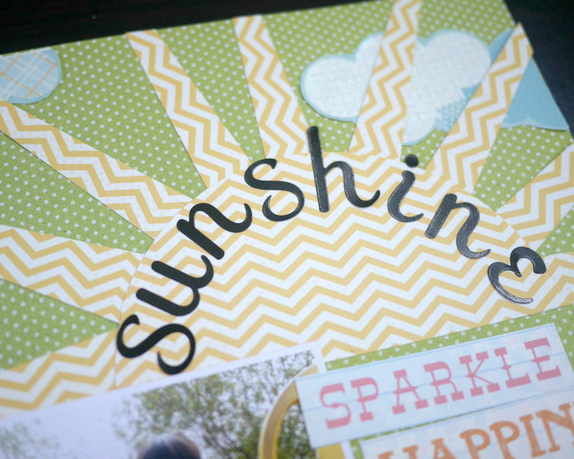 The semi circle was cut out from a compass cutter that I bought from Daiso and it cuts like a charm. Love it!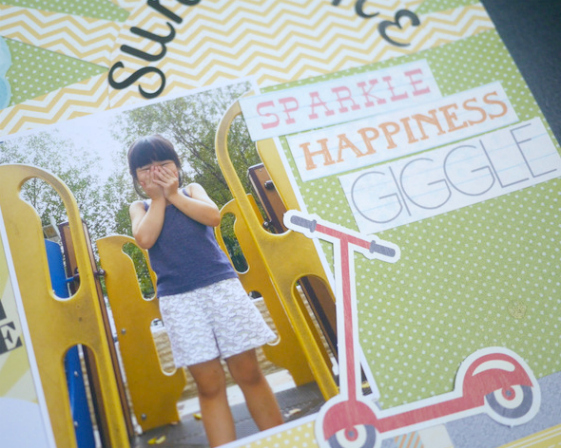 I'm planning to tackle two weeks of my Project Life this week as I'll trailing by more than a month now. Didn't think that that can happen, so wish me luck!
Hope you had a fun time creating memories and scrapbooking this weekend. Remember to do what you love at least once a day 🙂
Link up for Motivational Mondays
Do link up every Monday on what motivates you to be better be it a fitness goal, parenting, marriage, blogging etc. Share your recent post and encourage someone. Don't forget to grab my badge and include it in your post after you have linked up and leave me a comment too.
I host Motivational Monday every week and I hope that you can join me every Monday. Have a great week ahead!
Note: Highlight the code & press Ctrl + C buttons to copy.
<div align="center"><a href="http://ajugglingmom.com/2012/08/motivational-monday-linky-party-cook-for-family-initiative " title="www.ajugglingmom.com"><img src="http://i1264.photobucket.com/albums/jj499/Susan_koh/MM-1.jpg" alt="www.ajugglingmom.com" style="border:none;" /></a></div>
'); // ]]>
Tagged: hobby, scrapbook, scrapbooking, self care