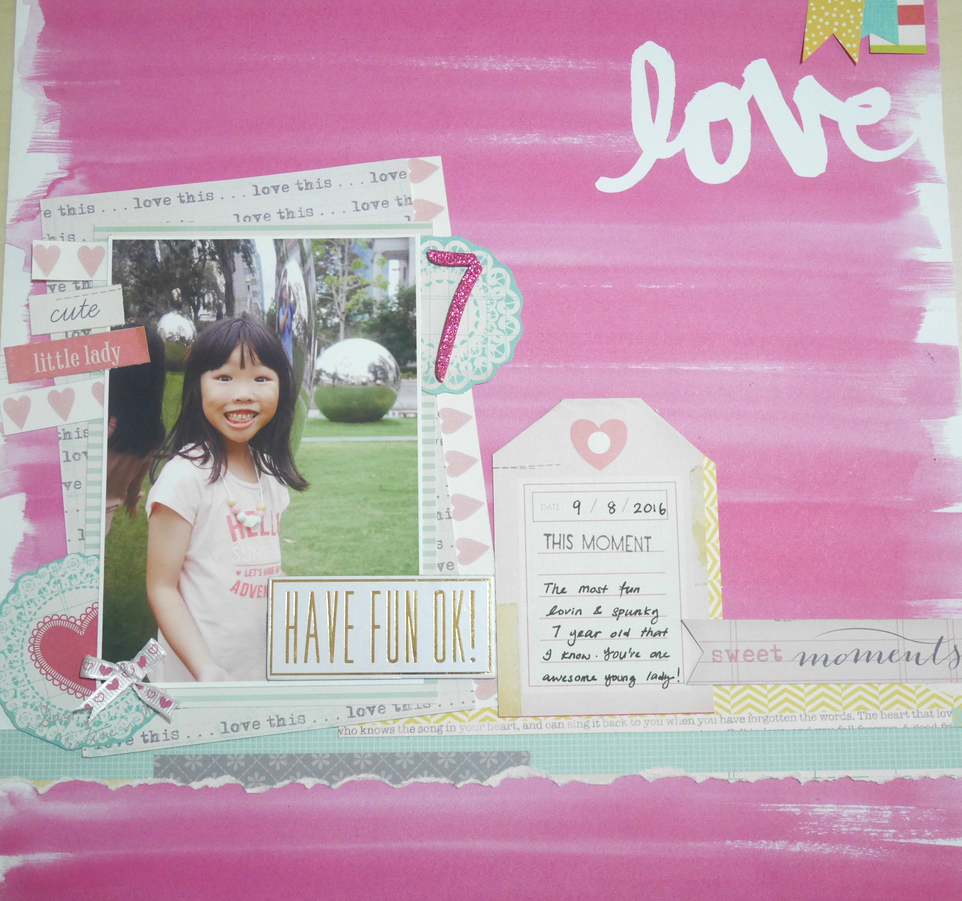 Dear Sophie,
I can finally call you a big girl because you're all of 7 years old this year. Even though you love your big girl status now that you're in Primary One, I know a huge part of you still wishes you're mummy and daddy's baby girl.
It's been a good 8 months since you started primary school and while my initial plan to work part-time didn't materialise, I know that you're well taken care of by both your grandmas, por por and nai nai, after school. In fact, I count it one of my greatest blessings as a working mum to have them both taking care of you and I can set my mind at ease when I'm at work.
I still remember the initial anxieties we both had at the start of the year about how you'll settle in a new environment in school with new teachers and friends. But you've proven to be a real trooper by taking personal responsibility in getting ready for school every morning without me having to drag you out of bed. In the afternoons, grandma would tell me how you'll diligently complete your homework and smart work on your own without any reminders or nagging. I'm just so glad to hear how independent you are and this discipline will surely carry you far in life.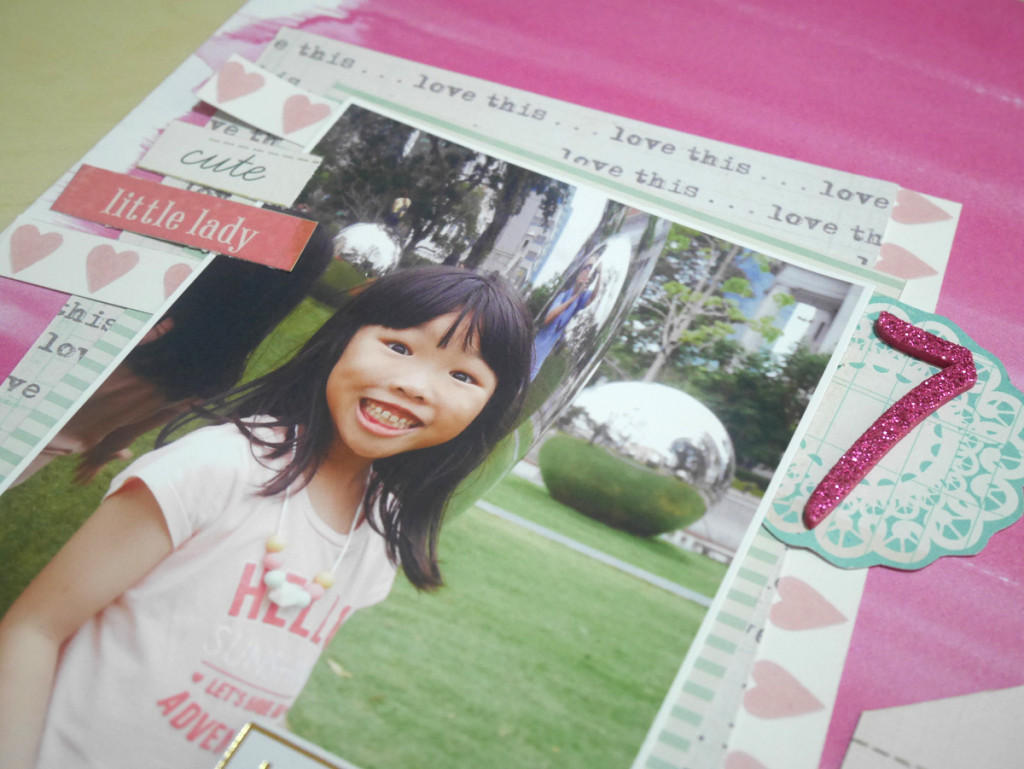 Though we only get to spend less than 3 hours each evening, we try to make the best of our time together. Some days I'll take you down to the playground, some days you'll exercise alongside me and other days you're just contented for me to ask about your day and read to you.
Although you're such a competent reader these days, you never grow tired of me reading to you and it's one thing that you always look forward to just before bedtime. I just hope we don't get so time starved when the homework starts piling up slowly over time. Though it's tough to find the energy after work, I want to remember to dedicate time to connect with you instead of just going through your homework and spelling each evening.
Being the only child, some may assume that we will allow you to get away with disciplinary action or even responsibilities at home. However the truth is, we can be pretty strict on you and would never allow bratty behaviour to slide. You of all people know first hand what it means to receive tough love from us and I know can be hard for you to understand why we do this at a tender age but my dear, I know you'll come to appreciate it when you're older and wiser.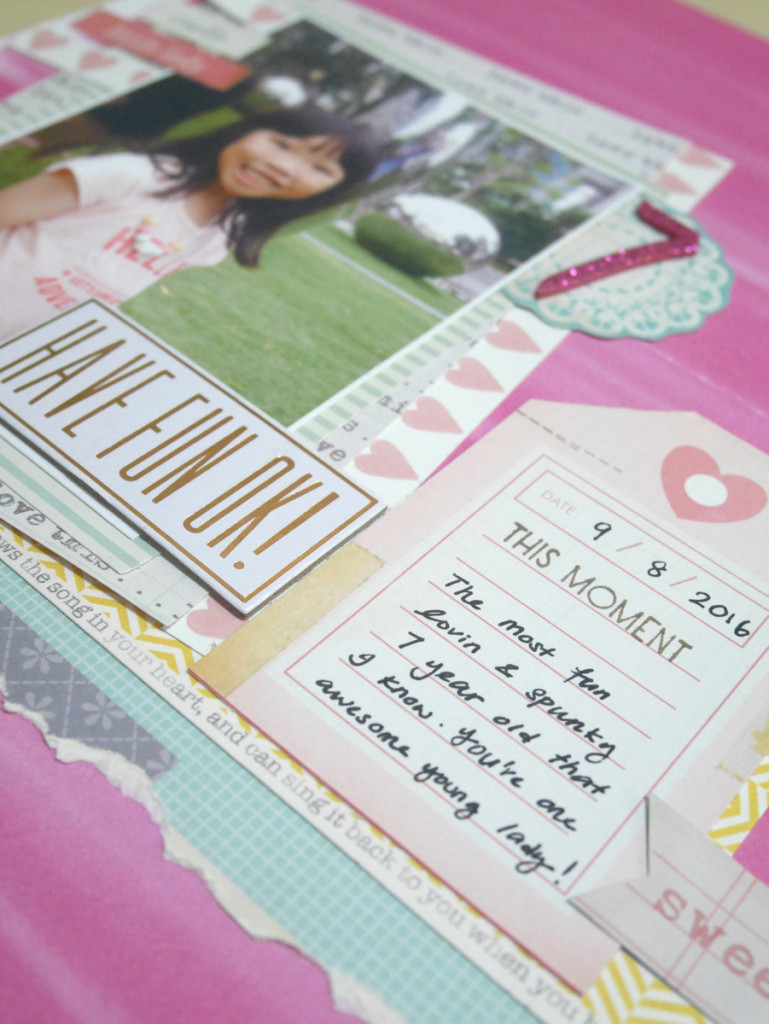 I asked what your birthday wish for this year is and your reply was simply to be a good girl.
You know what my dear, you are already a good girl.
You have a good heart, good attitude and good personality and that's what makes you so lovable and likable. And I know I'm not the one who thinks that way. At your recent school's sports day, I was talking to a parent and she told me, "Oh you're Sophie's mummy. My daughter talks about Sophie and she's so popular in class."
When I hear about how helpful you are towards a particular classmate who has been struggling in class and how you even stayed back during recess to teach him even though you have lesser time for recess, I'm so proud at your big heart. Your teachers also tells me that you're one spiritedly child who's ever so helpful and brings so much sunshine to the class.
I'm so thankful to be your mum my dear little Miss Sunshine 🙂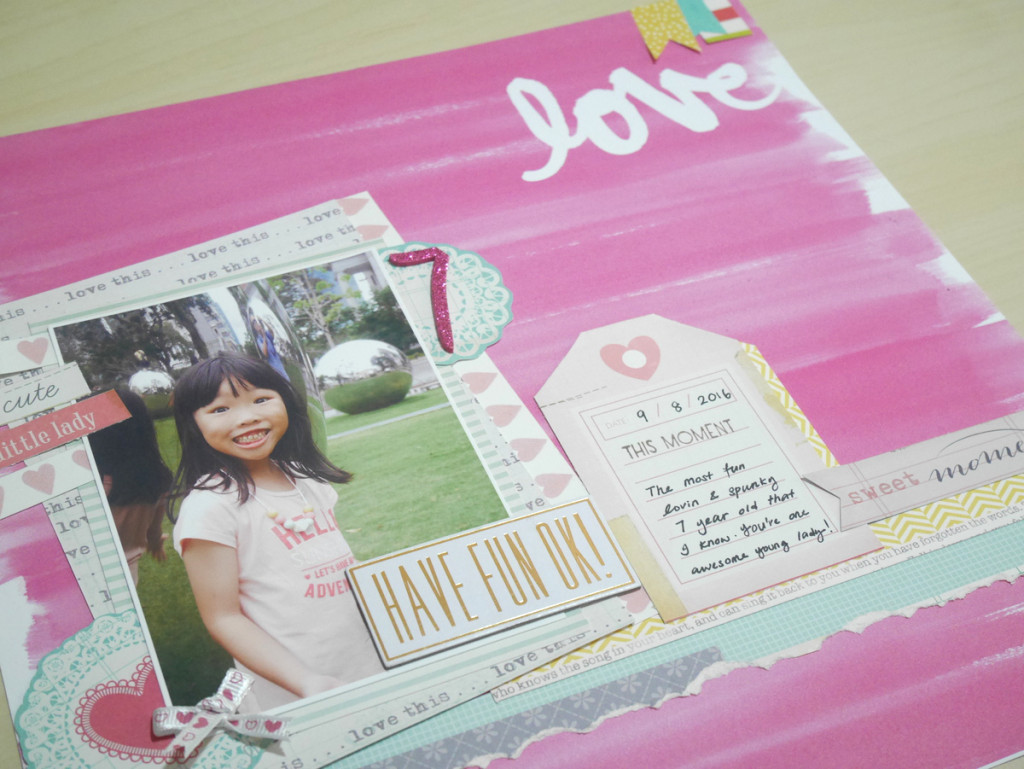 Tagged: Birthdays, scrapbook, scrapbooking