Sponsored Post
If there is one childhood toy that has stood the test of time and the evolving trends of different generations, it has got to be Lego. The Lego brick might be humble in it's size but it's possibilities are endless. Just take a look at the amazing Lego sculptures created by brick artist Nathan Sawaya, and you'll agree that it's pretty neat what you can do with Lego.
Last Christmas, Alexis and I bought Sophie her first Lego Duplo set. Lego Duplo are suitable for kids between the age of 1.5 to 5 years old which was just fitting for Sophie as she was 2.5 at Christmas. The bricks kept her busy for hours and was the ideal toy to encourage creative and imaginative play while fitting just nice for her little hands. We see her using the bricks to express her own ideas as she built everything a house, a train or a horse and there is no right or wrong, which is the foundation of exploration learning.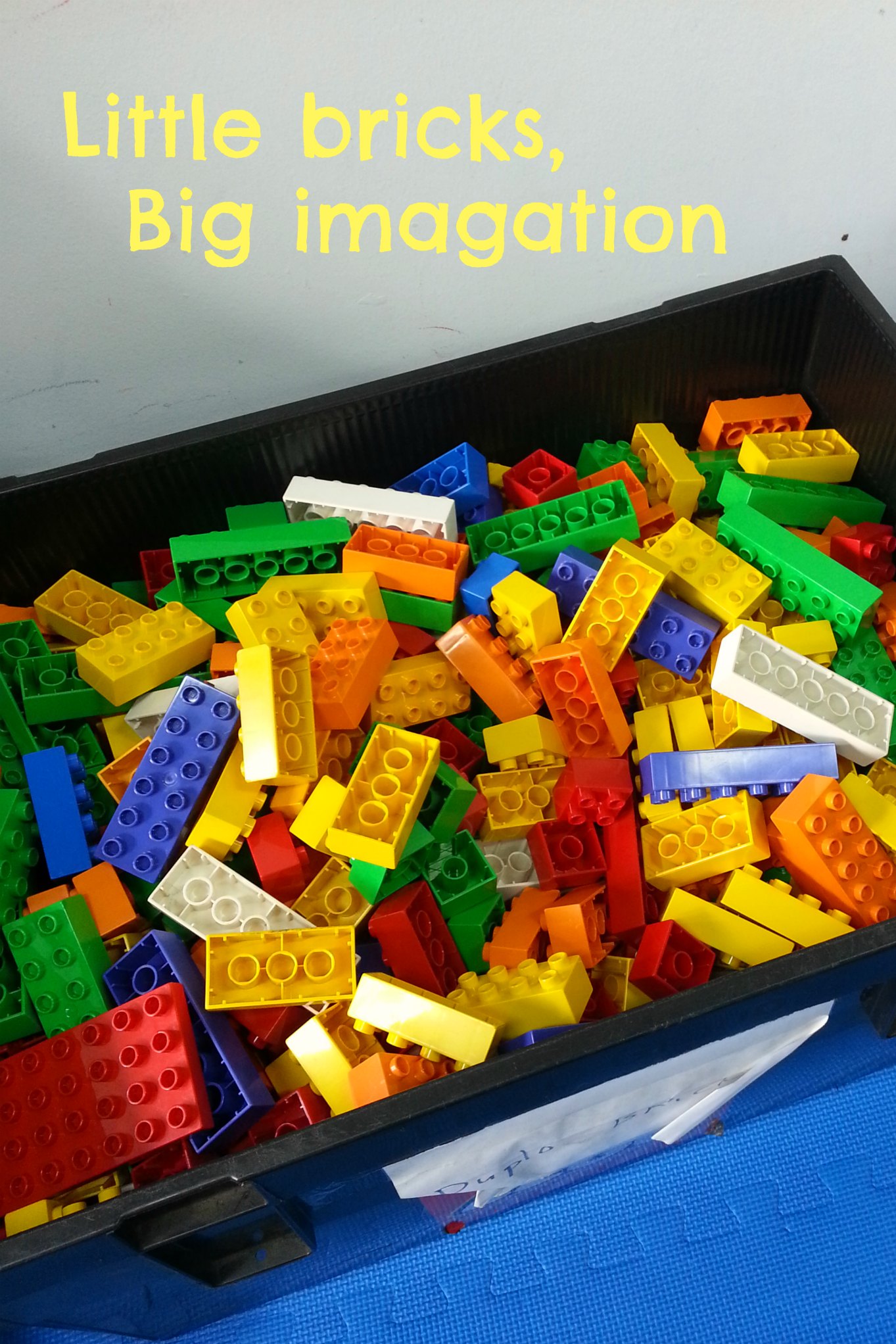 As you can imagine, Sophie was very excited when I told her that we were invited to a Lego Duplo event in Hokey Pokey, an indoor playground at Suntec. Once we entered the premise, the first thing that caught her eye was the slide down the colorful ball pits. Knowing that she needed time to warm up before she's in her element, I let her have a go at it.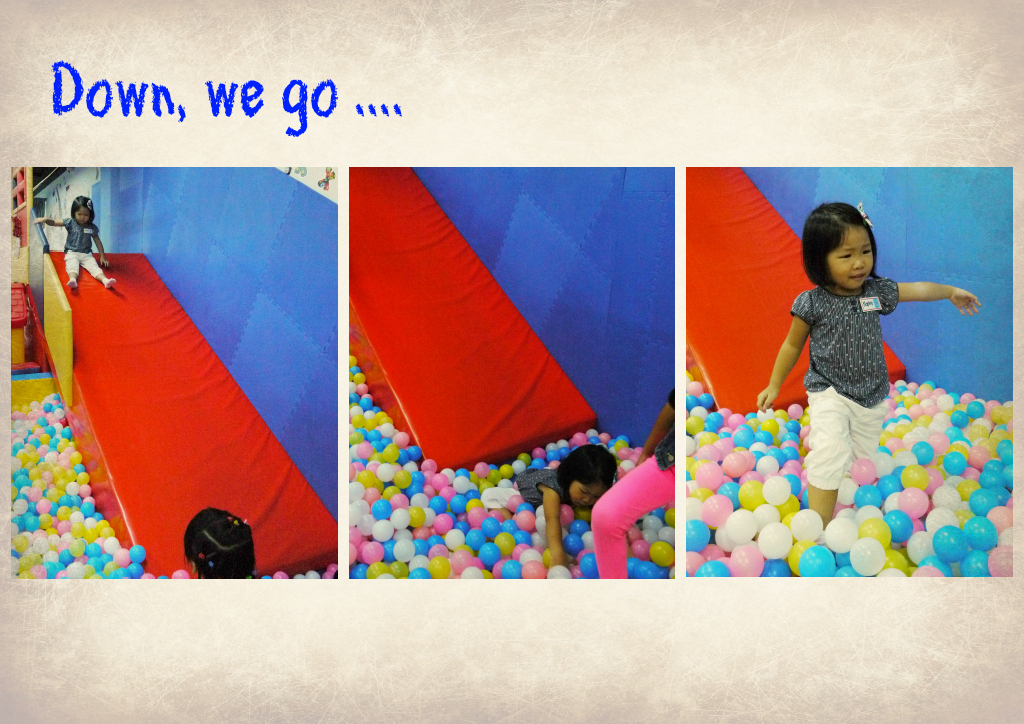 See how she held on to the side of the slide and gave a reluctant smile after she took her first slide. But don't be deceived because it was hard to peel her away from it when the program was about to start.
The MC for the event was Joanne-Marie Sim, who is no stranger to hosting children's programs. You may find her familiar as the host in Okto's "Groom my room" too.
For a Lego event, it is expected that the kids will have some building to do. So the little ones were given two tasks; one to build their dream house and another their favorite animal. To add some friendly competition, each task was judged where the best one selected got to win some exciting prizes from Lego.
Sophie was cool about winning but got down to the task immediately.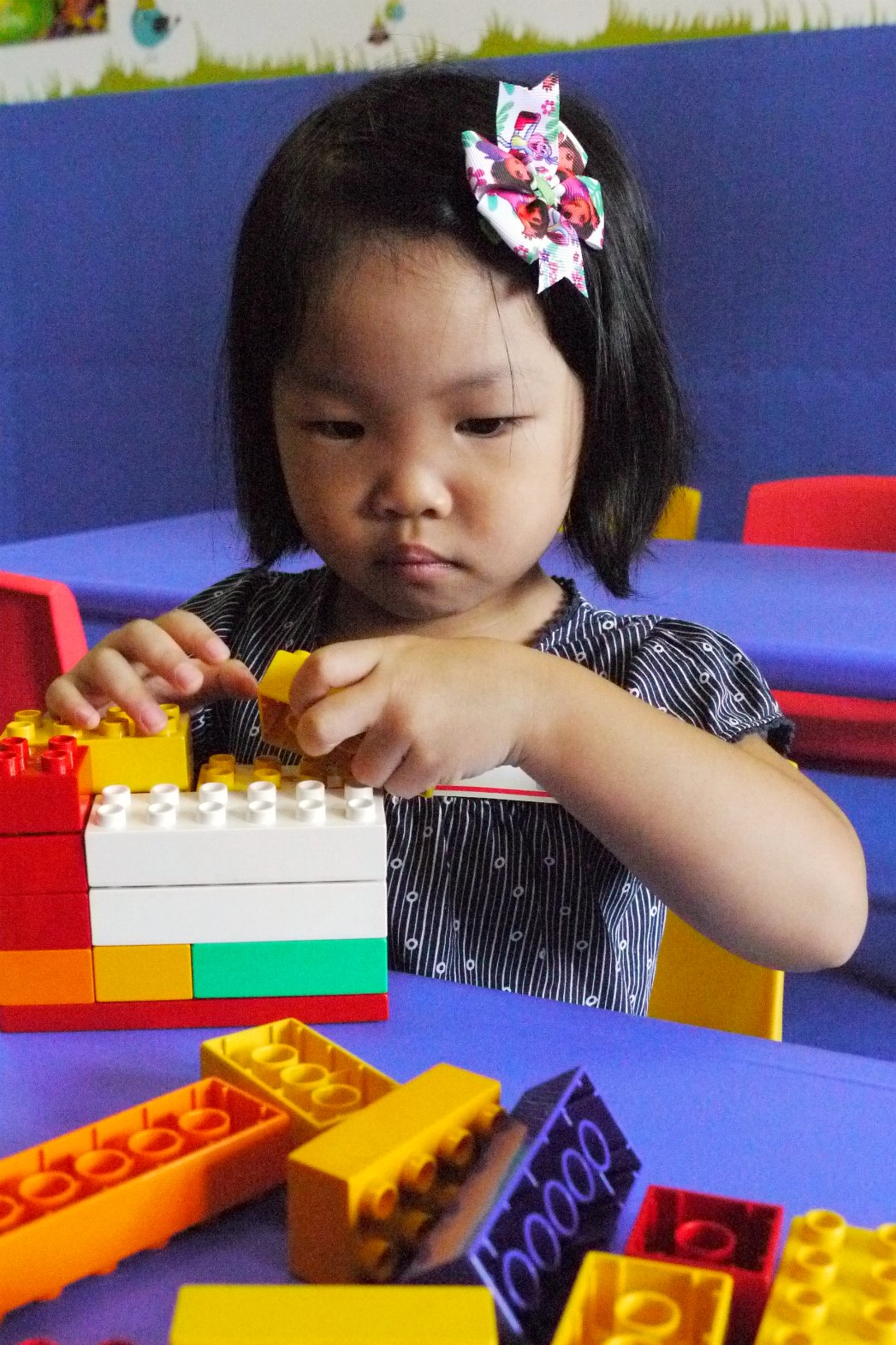 And here's how her house looked. I think it looked like a swanky condo with a penthouse that boasts of an excellent view (See the eye on the roof? ). It even has her personal garage, a garden and mini zoo where she can keep her pet elephant.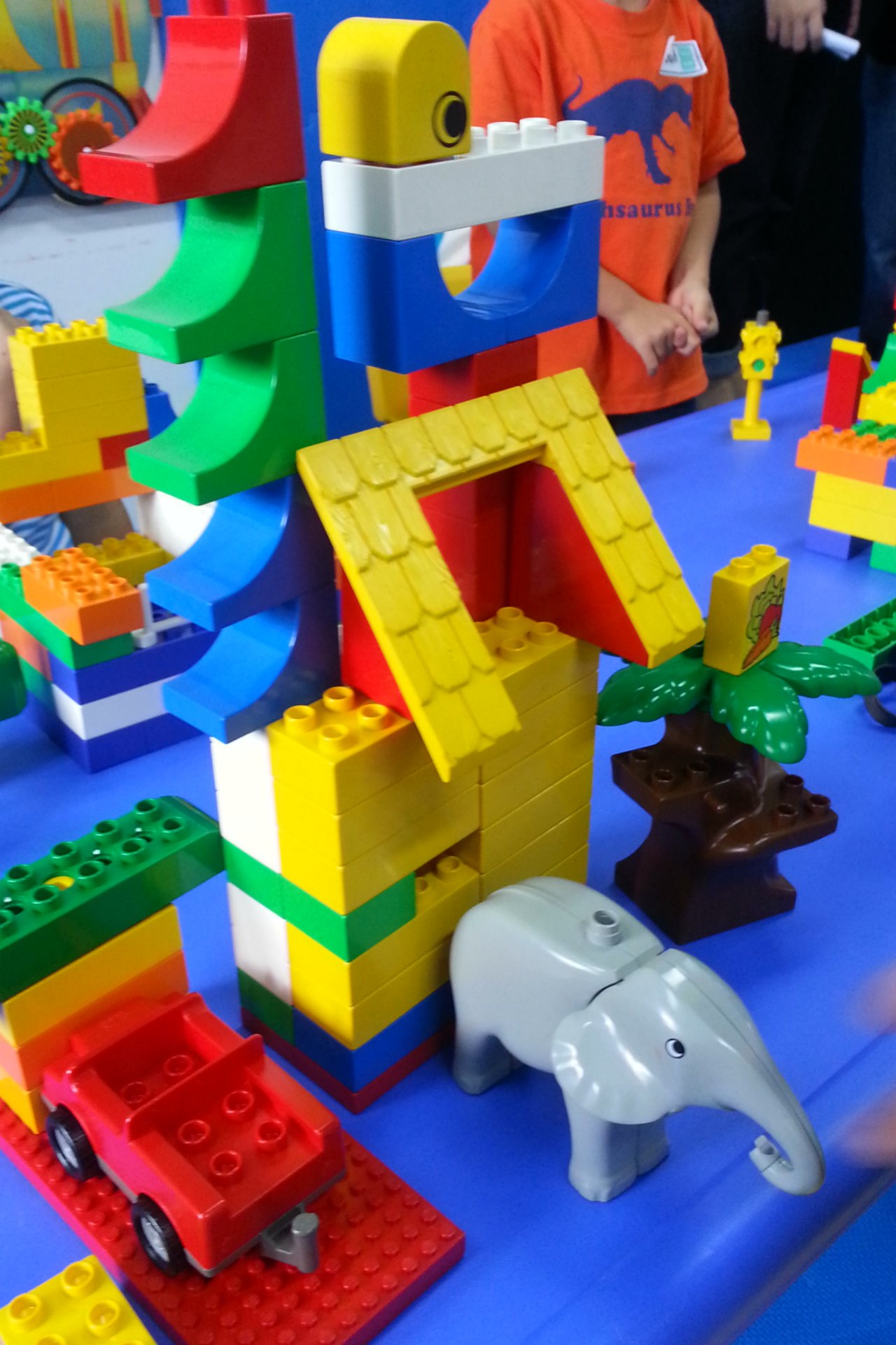 For her second task, her favorite animal, Sophie looked at me and told me that she was going to make an elephant. The picture above would give you a pretty good clue that it's her favorite animal.
On a recent visit to the zoo, Sophie bravely took the elephant ride so she decided to incorporate some steps  for her elephant. The exact physics or mechanics of how her steps work in the picture seems a little baffling but I'm didn't impose my views on her. When the MC came round to ask what she was building, she could even articulate her though process and told Joanne that the back of the elephant has steps so that people can go up and down.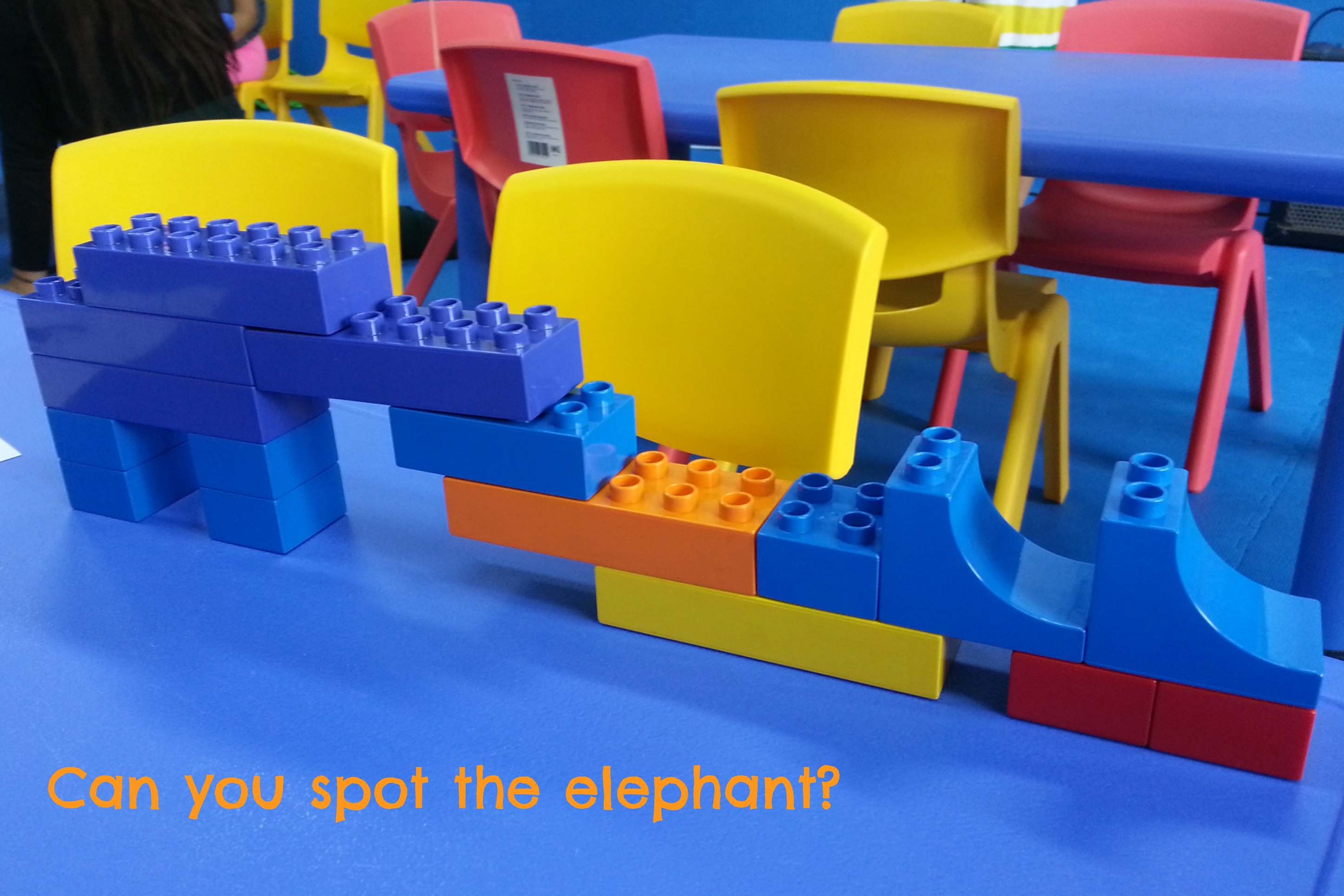 And guess what, lo and behold, her creativity made her the winner of the favorite animal category. How's that for my little builder?
After all the building, the kids were back to check out what Hokey Pokey had to offer and Sophie was drawn to … Thomas! Although she's a little too old for this, but whatever makes her happy 🙂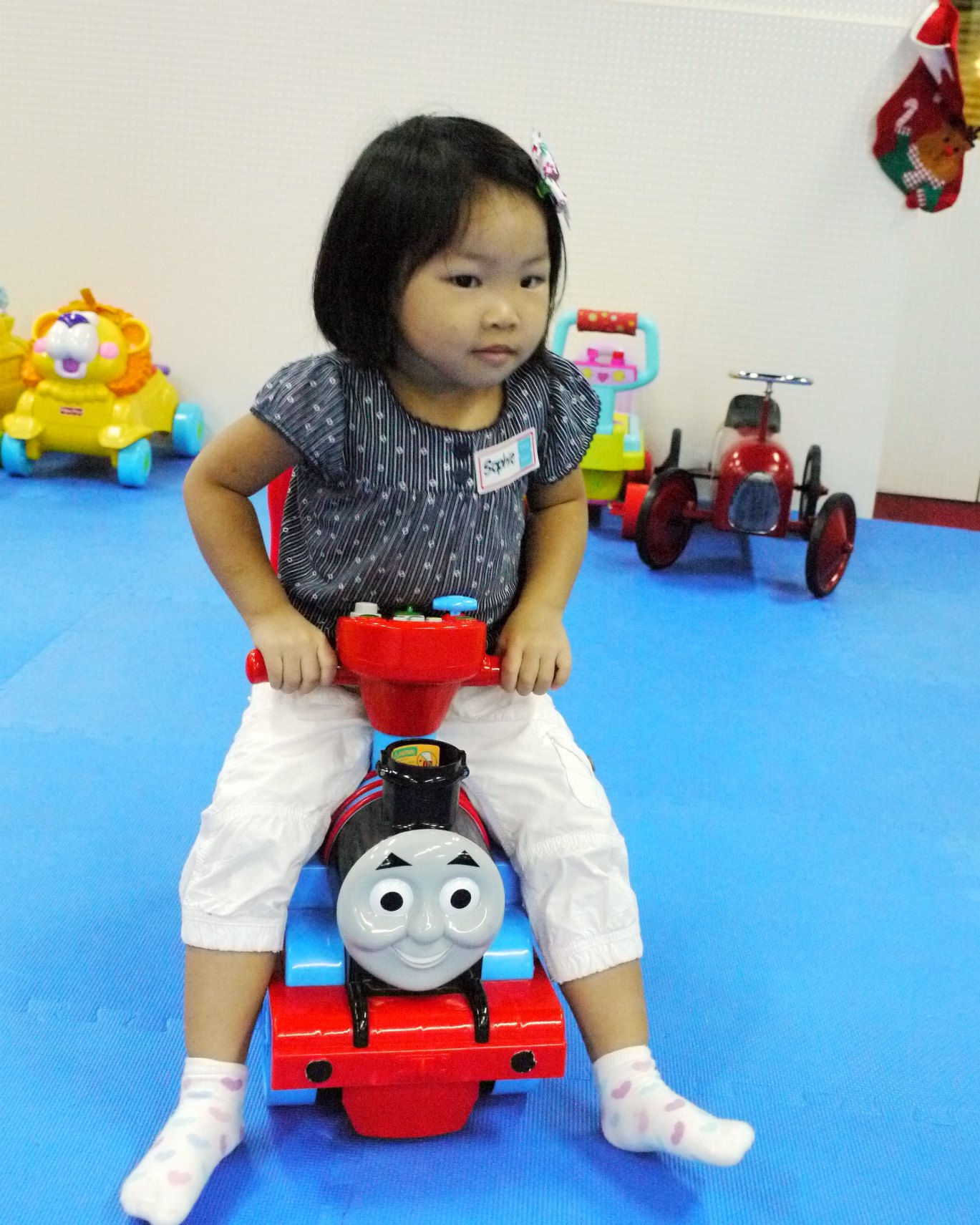 My kind of ride, Thomas the tank engine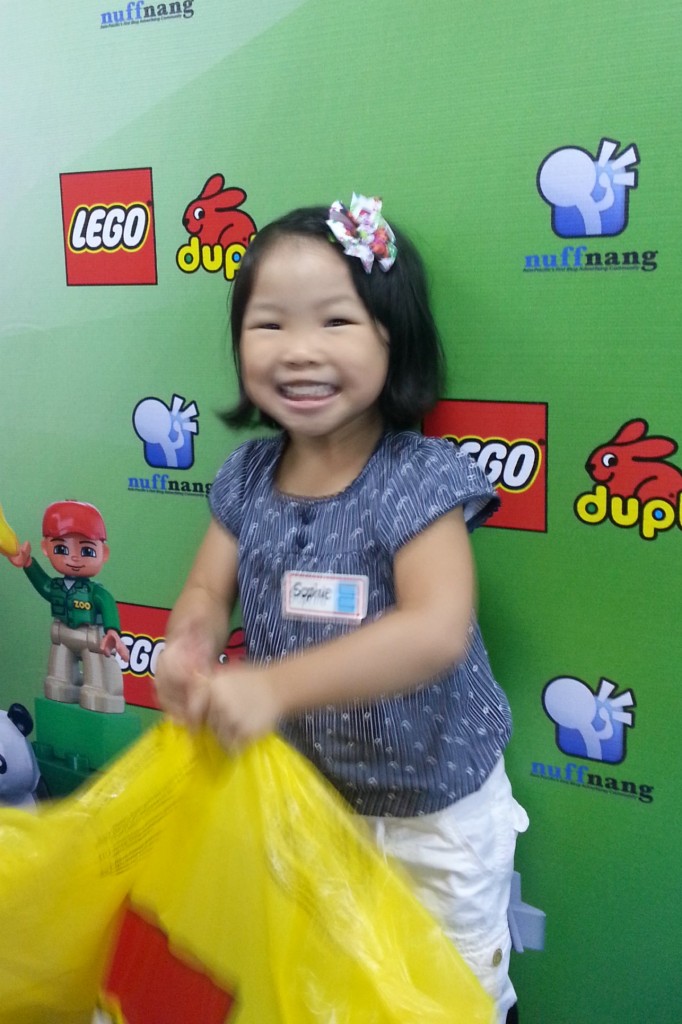 Sophie was over the moon on winning a new set of Lego Duplo and I was a proud mama seeing her ecstatic look of excitement and happiness.
Thank you Lego and Nuffnang for a very fun afternoon. And of course, not forgetting the prizes and door gifts that we received from the event.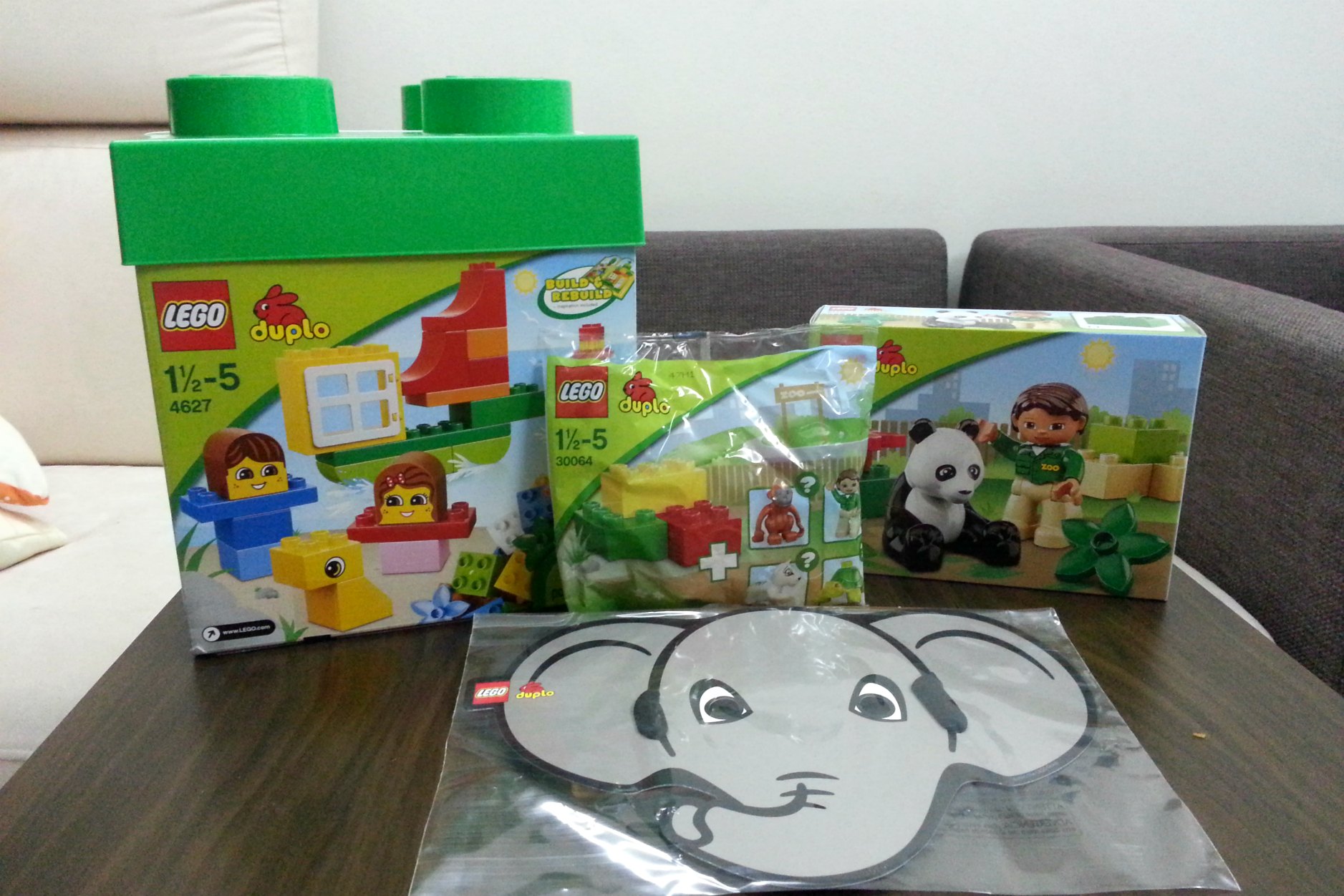 * A Juggling Mom was invited to the Lego event from Nuffnang and Lego in order to write this post. However, all opinions expressed here are my own.
Tagged: lego, lego kid's event, sponsored, toys