Cirque du Soleil is back in Singapore once again to thrill and delight audience with their spectacular circus acts with KOOZA. As Cirque du Soleil fans, hubby and I we wouldn't miss it in the world and we attended the premiere last Wednesday for our date night. The event was graced by many media personalities and Sophie was so envious when we told her we saw the folks from The Smart Local.
The show was at 8pm and we arrived at the trademark blue-and-yellow big top, right next to the Marina Bay Sands, half an hour in advance. Since videography and photography are not allowed during the performance, we snapped some photos outside the Big Top and at the M1 booth where we did a GIF video and received a print out of it which doubles up as a coaster.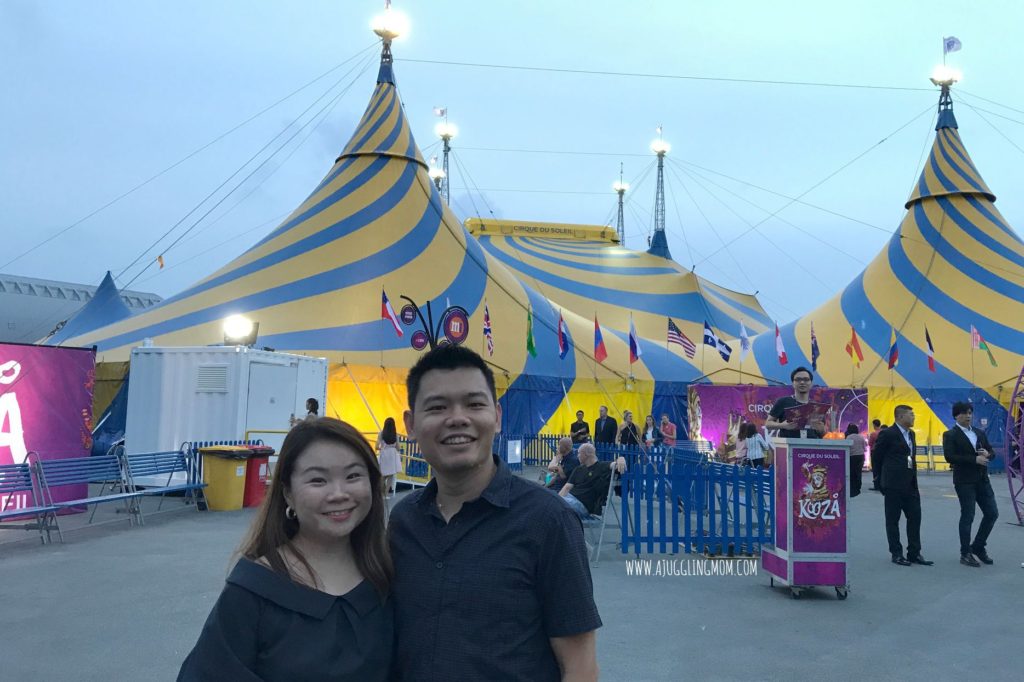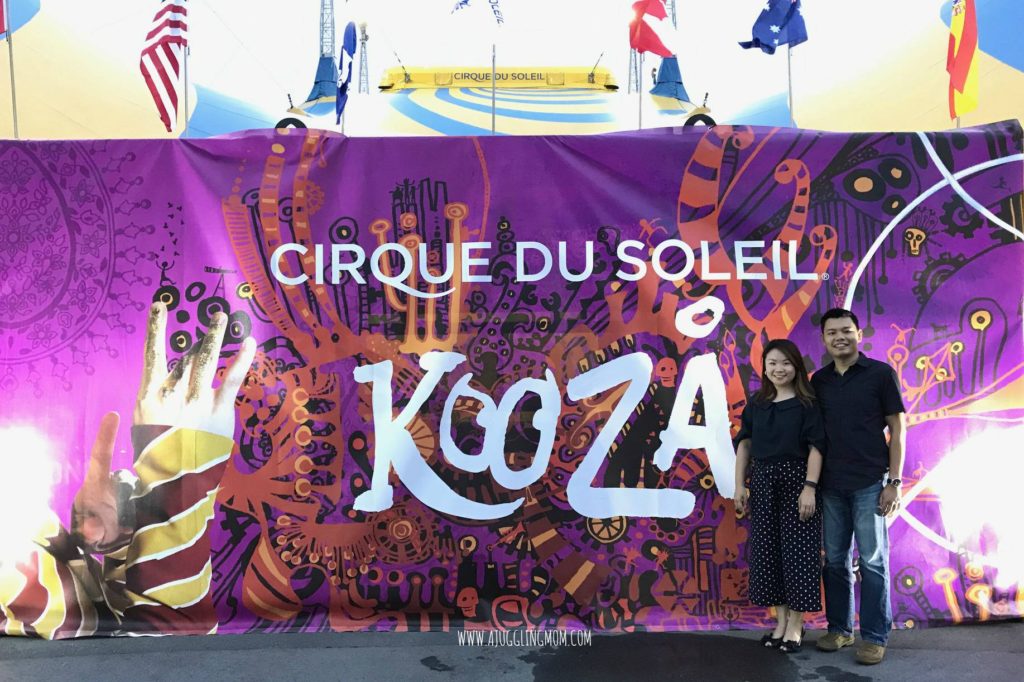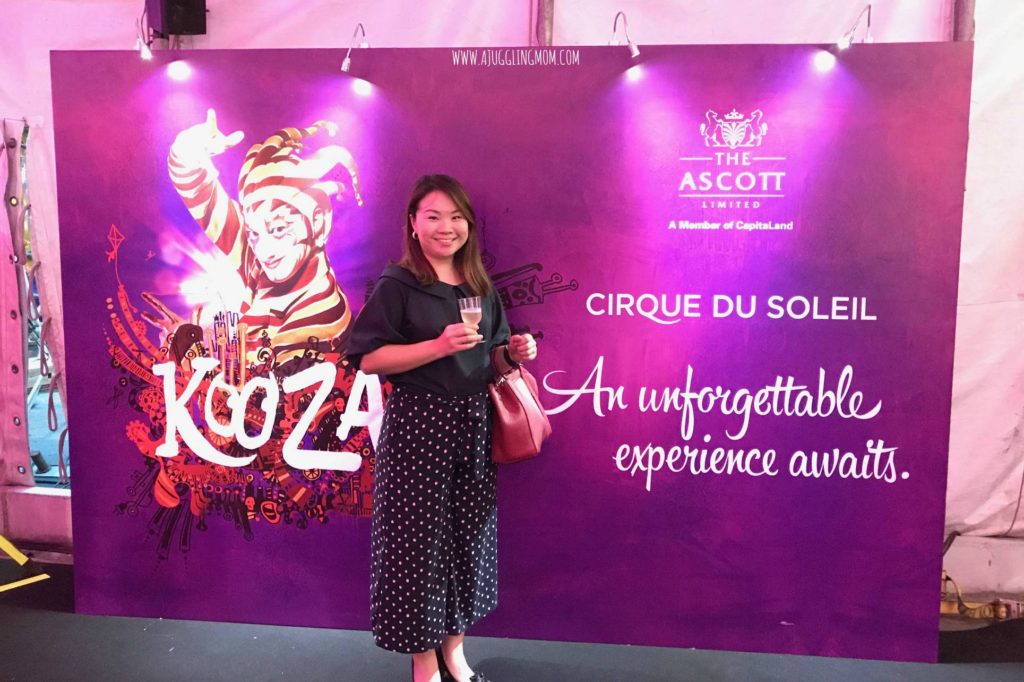 KOOZA Seating Plan
Many friends have wondered how the stage inside the Big Top looks as it doesn't appear very big from outside. As you can see from the seating plan, you'll get a 360 view of the stage from almost anywhere you seat. Almost…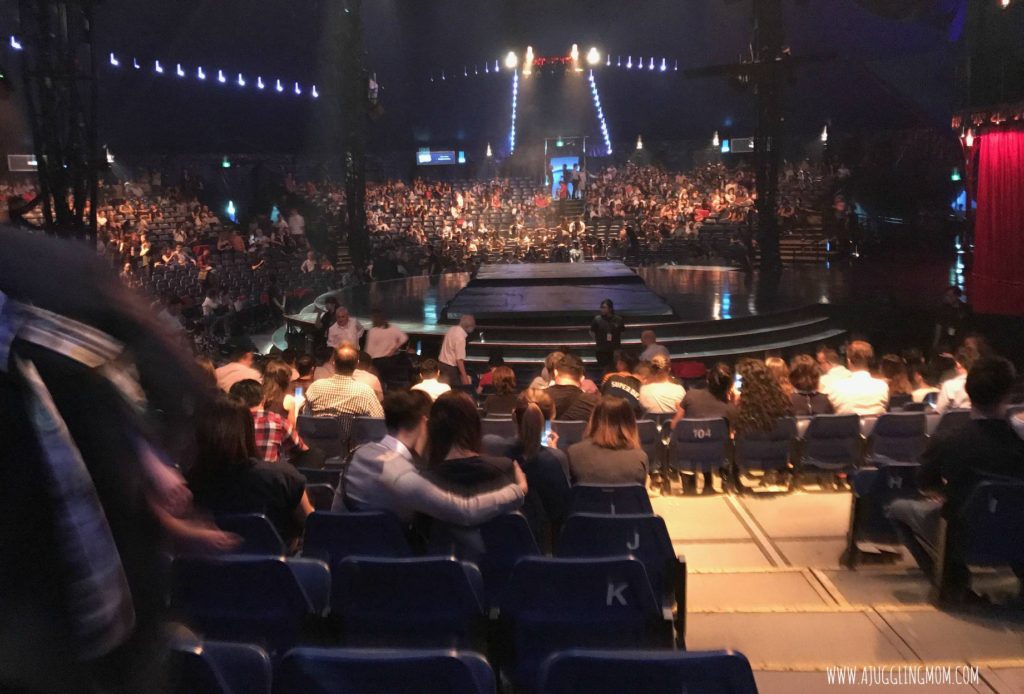 This was my view for Category 5 and I was 6 rows from the back.
For those of you who are contemplating to buy your tickets, I'll recommend that you go for Category 6 and below and do avoid the seats near to the gray sections on both extreme corners as your view may get blocked by the beams.
For Category 6, ticket prices are at $98. If you're taking the Family Package,  you'll enjoy 20% discount where prices are at $78/40. Otherwise, you can also enjoy 15% discount as a Watsons Member. Do note that these prices only apply for the Tuesday to Thursday evening shows and Friday matinees shows only. Since it's a family friendly show, children are welcome and kids aged 2 and above must have a ticket for admission.
While prices may sounds steep especially for the whole family, be rest assured that you're paying for world class performance and it will be worth every dollar for an electrifying and captivating experinece that will be so memorable for everyone. Here are some highlights of what you can expect from the show and my personal favourite acts.
Highlights of KOOZA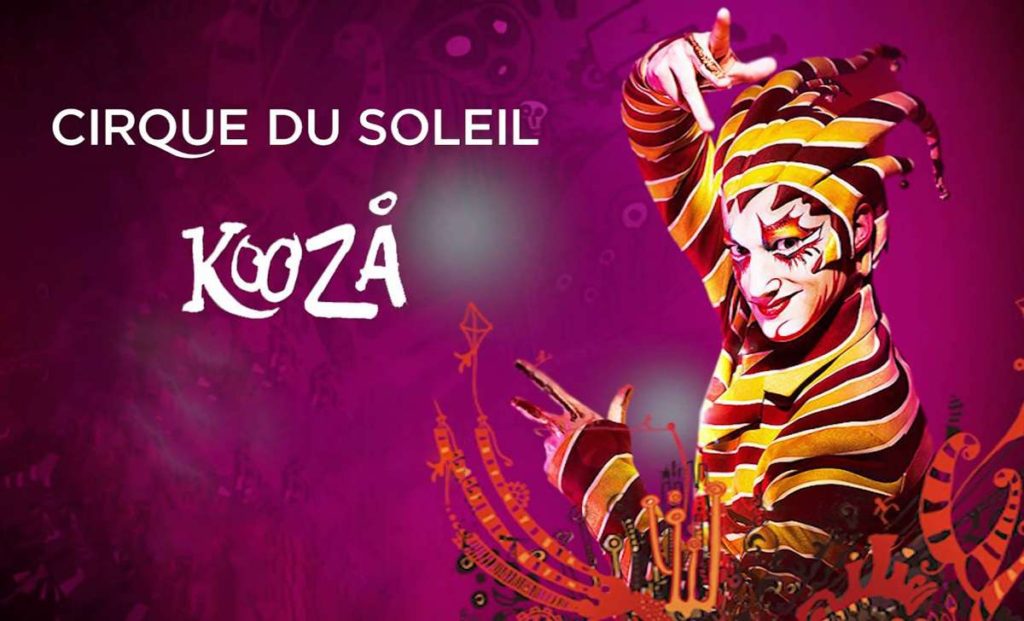 The name KOOZA is inspired by the Sanskrit word "Koza" which means "box", "chest", or "treasure" and emerging from this magical box is an international cast of 50 acrobats, musicians, singers and actors from 19 different countries performing physically astonishing feats and laugh-out-loud antics to a live soundtrack fusion of jazz, funk and Bollywood beats.
Seen by over 7 million people around the world, KOOZA pays homage to Cirque du Soleil's roots by combining thrilling, heart-stopping acrobatic performance with the art of clowning.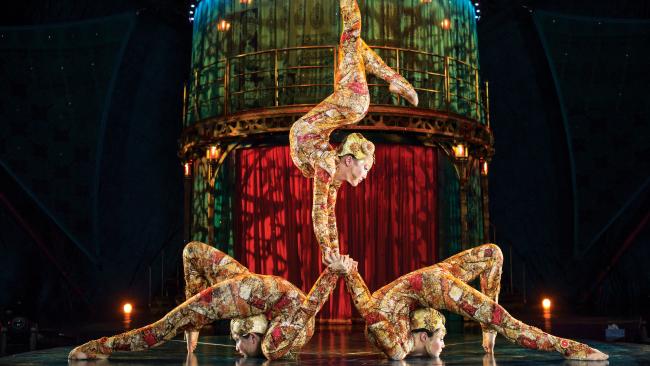 There were a total of 8 acts for the 2.5 hours show. In between, it was interspersed with clown acts where the clowns, a dog and king would drag unsuspecting audience up on the stage to participate in the show.
The show kept everyone on the edge of our seats from the beginning to the end. In the very first act, my mind was blown away by the 3 young contortionists who balanced and manoeuvred on top of one another while executing  mind blowing moves with such fluidity and grace. And what was more amazing was how the trio managed to do it with speed and accuracy in union that earned them thunderous applause from the audience.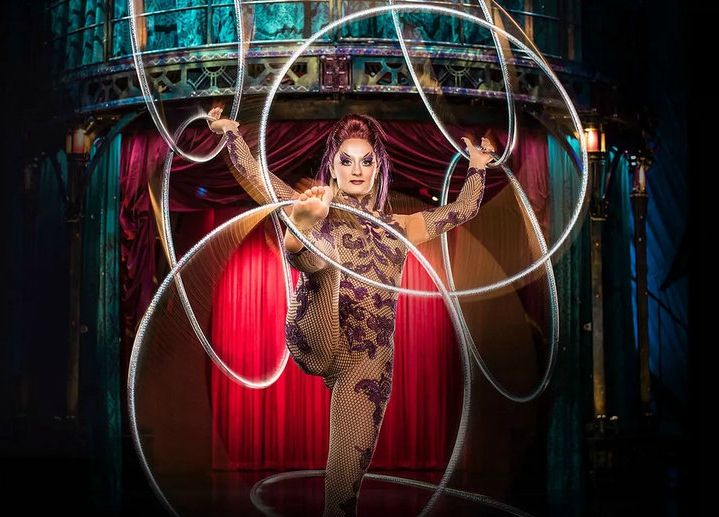 The single aerial hoops and hoops act were another of my favourite acts and the performers did it so effortlessly as they controlled their hoops with great precision. I was holding my breath, each time the performer balanced herself precariously on the hoop, once with just one foot and even her neck a she was lifted and spun into the air.
The unicycle duo was another act that deserves a mention. While it may not be as jaw dropping as the wheel of death, it certainly requires lots of dexterity and acrobatic control to carry his performer while balancing on the unicycle and dancing with choreographic grace along to his partner.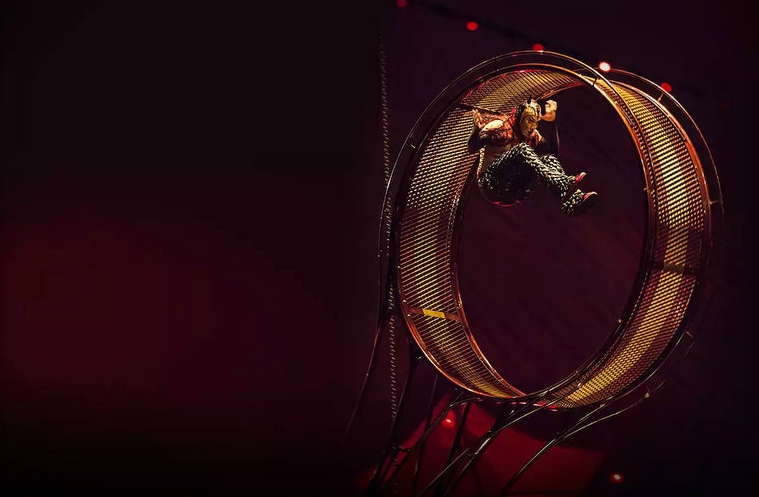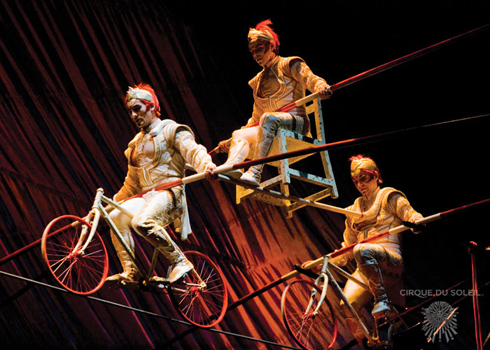 The wheel of death was the highlight of the night as the pair of dare devils displayed exceptional teamwork as they leapt within and on top of the  wheel which had the audience shrieking in disbelief. In fact, there was a nail biting moment when one of the performers nearly lost his balance when he tripped on his skipping rope. Talk about a close shave.
Although the Teeterboard may sound like a classic circus act, KOOZA raises the bar with unbelievable challenges as performers are flung into the air on silts, And if that's not impressive enough, they even attempt it with a single metal stilt! Whether of not, they managed to pull it off, you'll have to watch it for yourself to find out.
I don't want to reveal too much of the show for you, as I'm sure you don't want to miss it for yourself. I'm always blown away by Cirque du Soleil's performances and the artists dedication and commitment  to their craft and showmanship! And as the Chinese idiom goes, 台上一分钟,台下十年功. A lesson that we should impart to our kids on the importance of practice, practice and practice till it's perfect.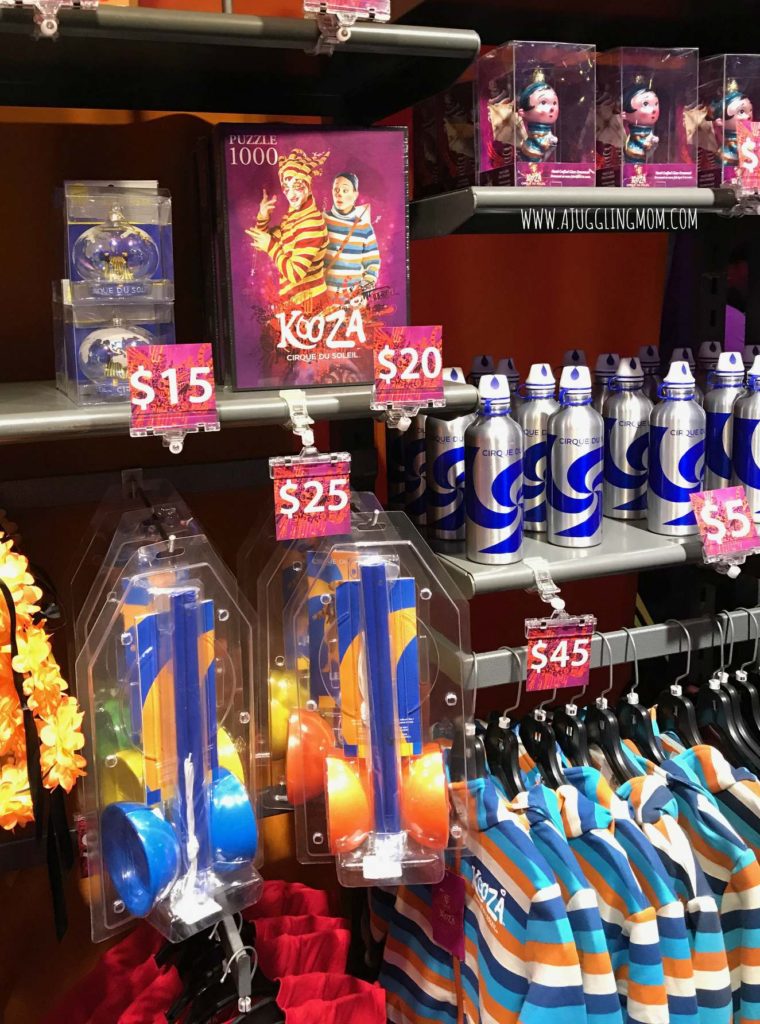 We managed to snag a few photos with the performers of the night and they were still all smiles for the camera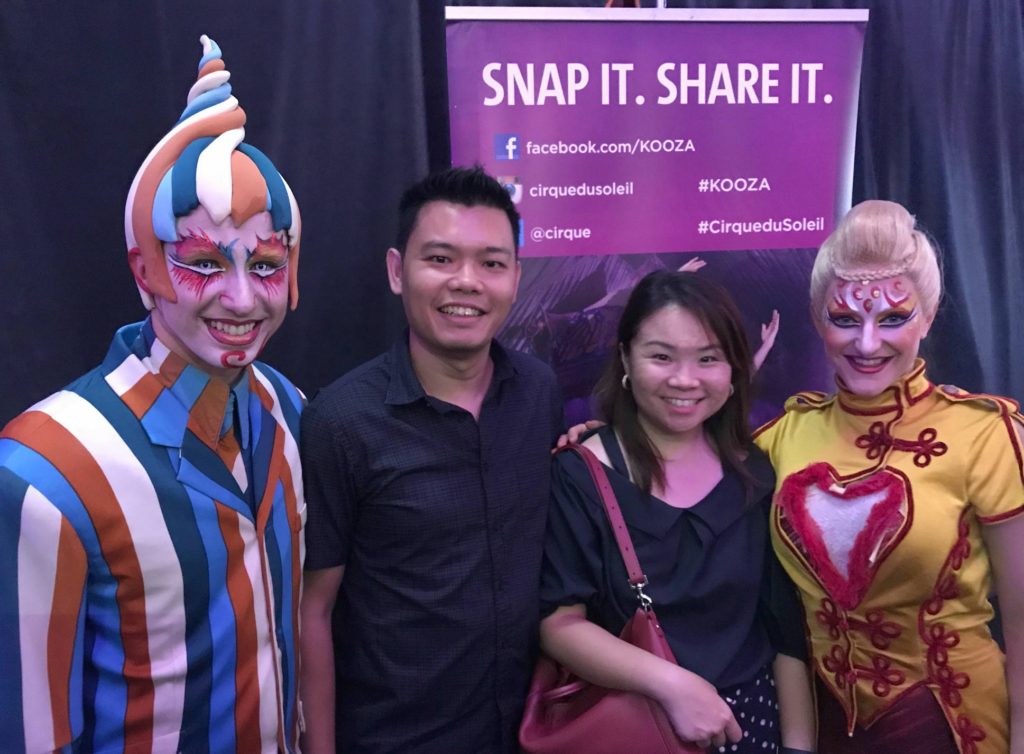 KOOZA by Cirque du Soleil in Singapore
Dates : 12 July to 20 August 2017
Venue : Under the Big Top at Bayfront Avenue next to Marina Bay Sands
Duration: 2 hours 30 mins (including 30 min interval)
Ticket Pricing:
CAT 1 (VIP Rouge – First Row): Starts from S$318
CAT 2 (VIP Rouge): Starts from $298
CAT 3 (A Reserve): Starts from $178
CAT 4 (B Reserve): Starts from $146
CAT 5 (C Reserve): Starts from $114
CAT 6 (D Reserve): Starts from $88
CAT 7 (E Reserve – Restricted View): Starts from $124.50*
CAT 9 (G Reserve – Restricted View): Starts from $79.75*
CAT 10 (H Reserve – Restricted View): Starts from $61.50*
CAT 11 (I Reserve – Premium): Starts from $223.00*
*Not applicable for discounts
Book through Sistic here.
*A Juggling Mom received complimentary tickets to watch Kooza by Cirque du Soleil. No monetary compensation was received. All opinions are honest and are my own. Photos are used with credits to Cirque du Soleil.
Tagged: family friendly activity, Media Invite