Kids these days are not playing enough. And by play, I don't mean being glued to the iPads or iPhone. I mean having good old fashion fun under the sun, running, tumbling and getting all sweaty.
With my new year resolution to get more active, I hope to be a positive influence to Sophie with my new lifestyle. That said, we try to bring her on weekends to play instead of being copped up at home or in the shopping malls.
2 weekends ago, I decided to organize a kids day out for my group of mummy friends whom I've known since our preggie days. I also invited a Ai and her daughter along, since we talked about organizing a play date.
The idea is simply for our kids to have fun under the sun. And what better way to do that, than at the much loved Singapore Botanic Gardens. There is a water play area at the Jacob Ballas Children's Garden and the kids went wild!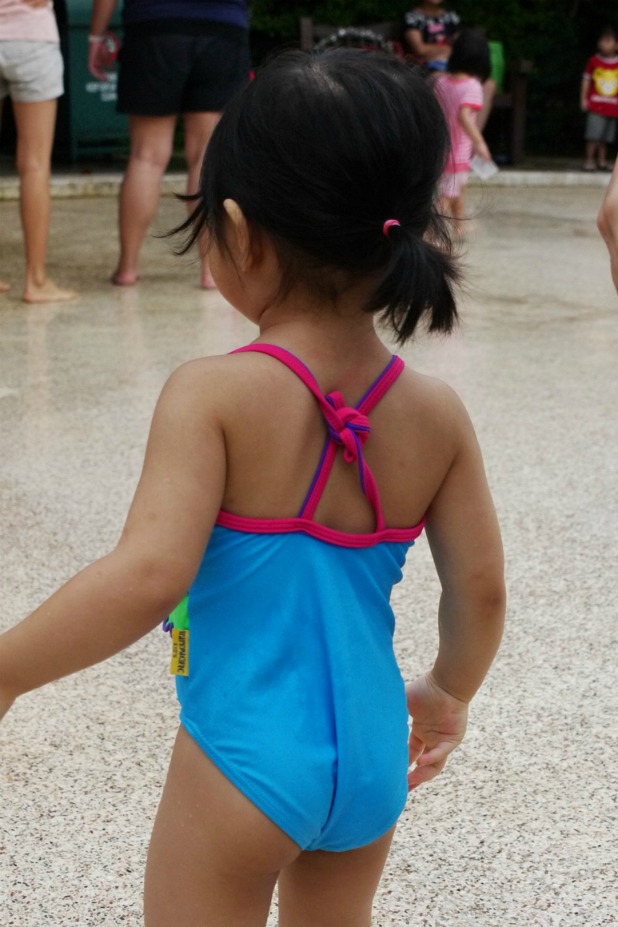 Sophie's new swim suit that's begging her to grow taller… faster!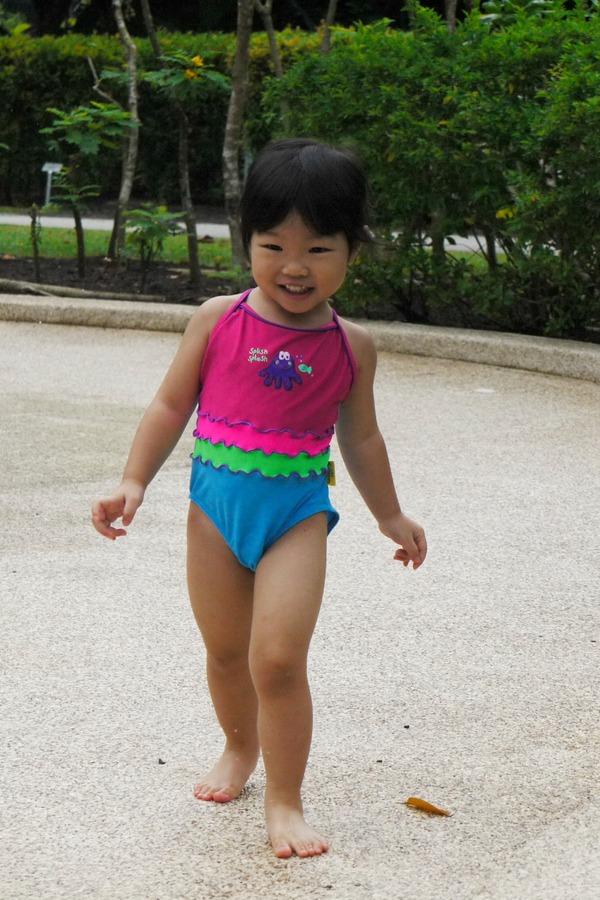 Strutting her stuff
When the kids first arrived, they were all within a meter from their parents. But it didn't take them long before they were running and chasing each other.
Sophie was having so much fun with the water fountains that she dragged me to join her. I didn't expect to get my bottom wet but all in the name of having some fun with Sophie. I'll say that's pretty worth it.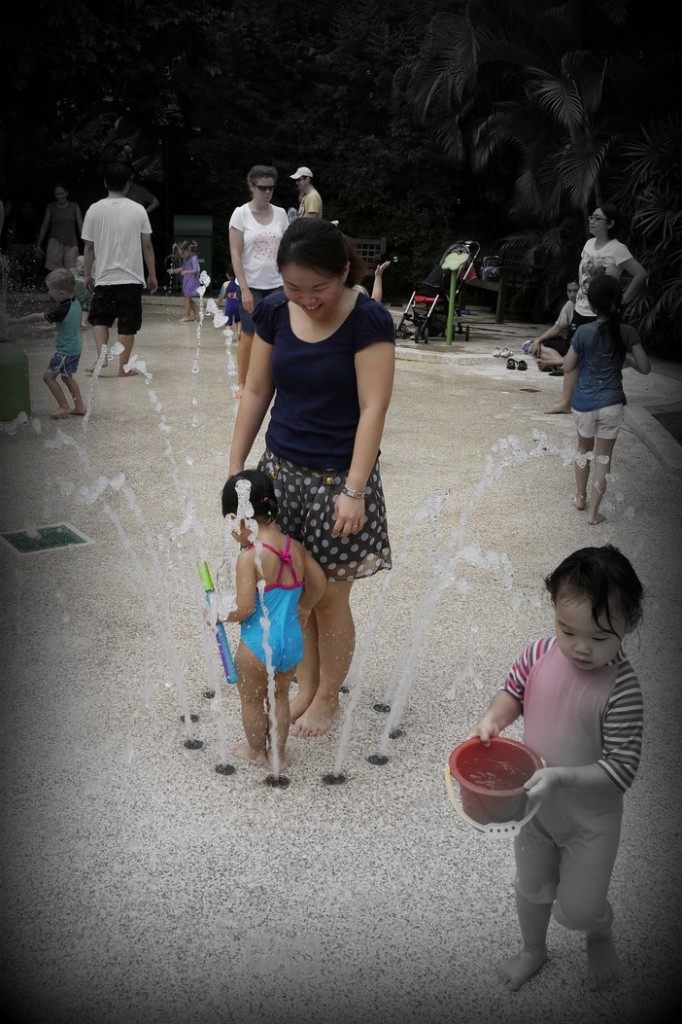 Alexis was not left out either.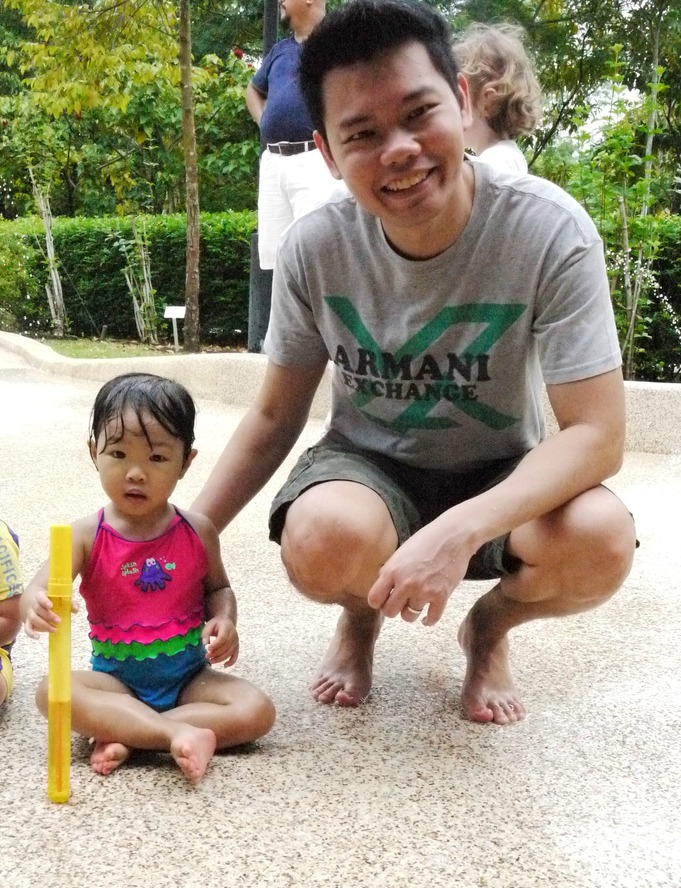 Thankfully, we enjoyed a very good weather that morning and the sun was partially hidden shielding us from the scorching sun. In any case, the kids were cooled by the water play so it's really a great combination of fun under the sun.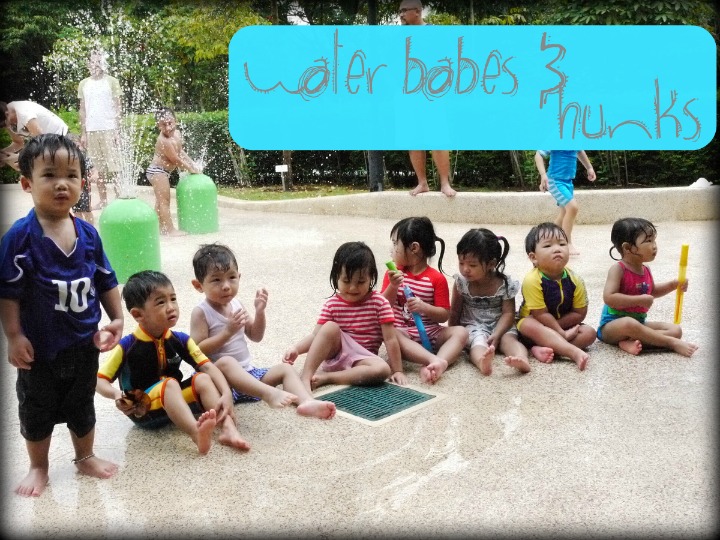 Sophie and friends
Besides the water play area, Jacob Ballas also makes a great outdoor nature classroom where kids can learn and discover about plants, nature and the environment. With so much to do, it's definitely worth a visit for the weekends.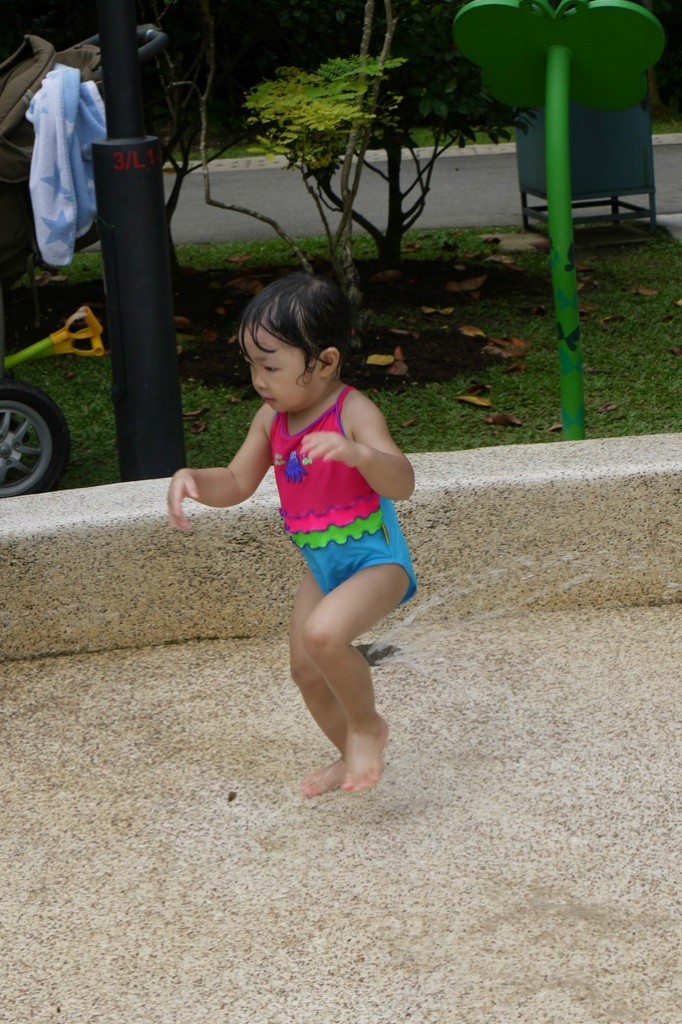 See my little bunny Sophie hopping over a jet of water that sprayed unexpectedly at her!
Which other water playground do you like to bring your kids to? We'll be checking out a new water playground in the East this weekend. Stay tuned for the review and another new place for the kids next weekend 🙂
Tagged: play, Singapore Botanic Gardens, Weekend activities