Congrats to Valentine, Jason and Julian! You have each won a Ipanema Beach Kit in my give away. You'll be notified by email on the collection details.
For those of you who know me, you'll know that I love my shoes. Heels, platforms, wedges, flats, sneakers, flip flops, I probably have them in all styles. I'm also never the kind that settles for black, otherwise the many hues and shades of colors would be a waste wouldn't it?
So when I was given the choice for my latest pair of sandals from the Ipanema RITMOS Fall Collection, I picked a pair in the most vibrant seafoam green. The sling back flip flop was adorned with flora embroidery beads that gave a relax sense of beauty which can easily take you from the beach to the streets.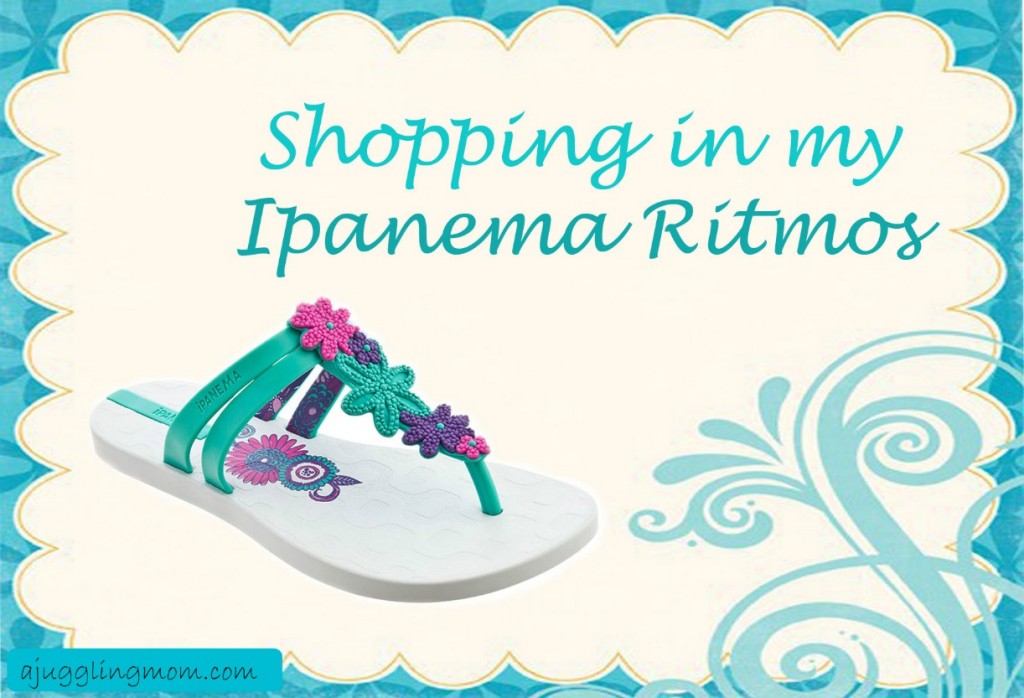 Design and textures with African-Brazilian influence
So off to the malls I went in my new Ipanema Ritmos III. I liked how easy it is to match my sandals to my outfit. Here I am in my aqua colored top and it goes so nicely with it. The bright colors on the pair of flip flops really pops out and adds a breath of fresh air to my weekend look.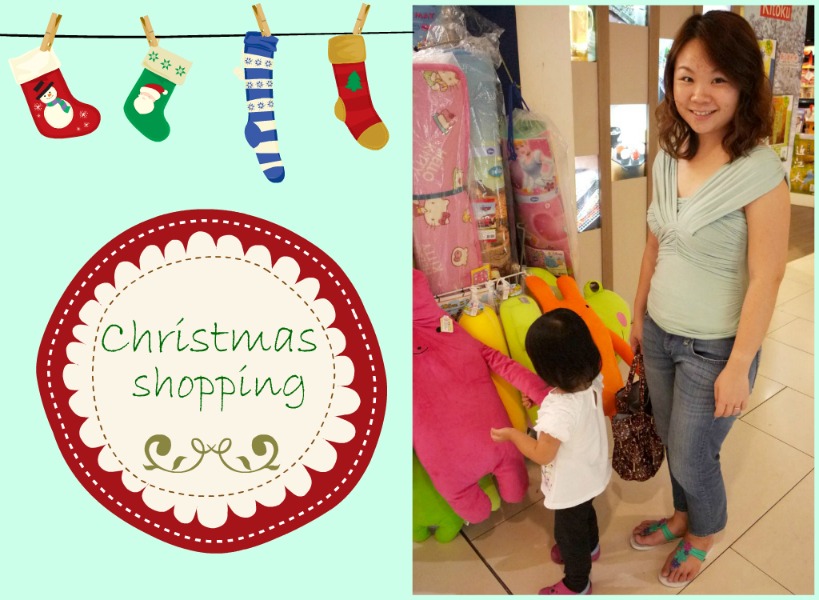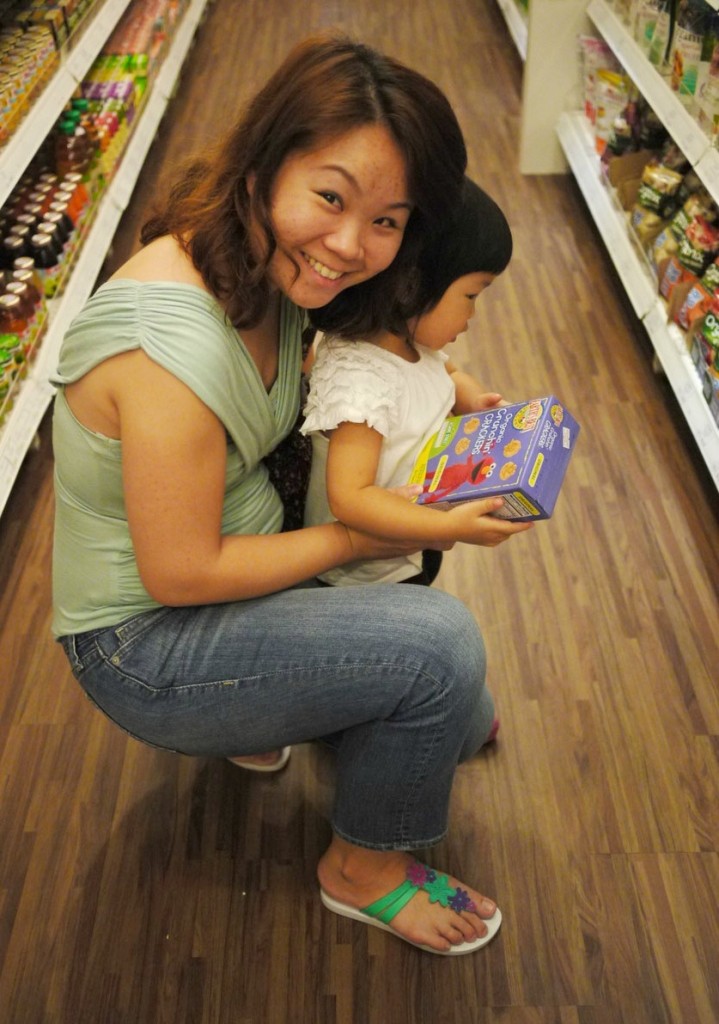 Not only does the Ipanema Ritmos III sandals score in the looks department, they are also super soft and comfy on my feet. I can probably comb the whole shopping mall and not feel a thing on my feet. The soft straps fitted snugly around my feet without giving any discomfort.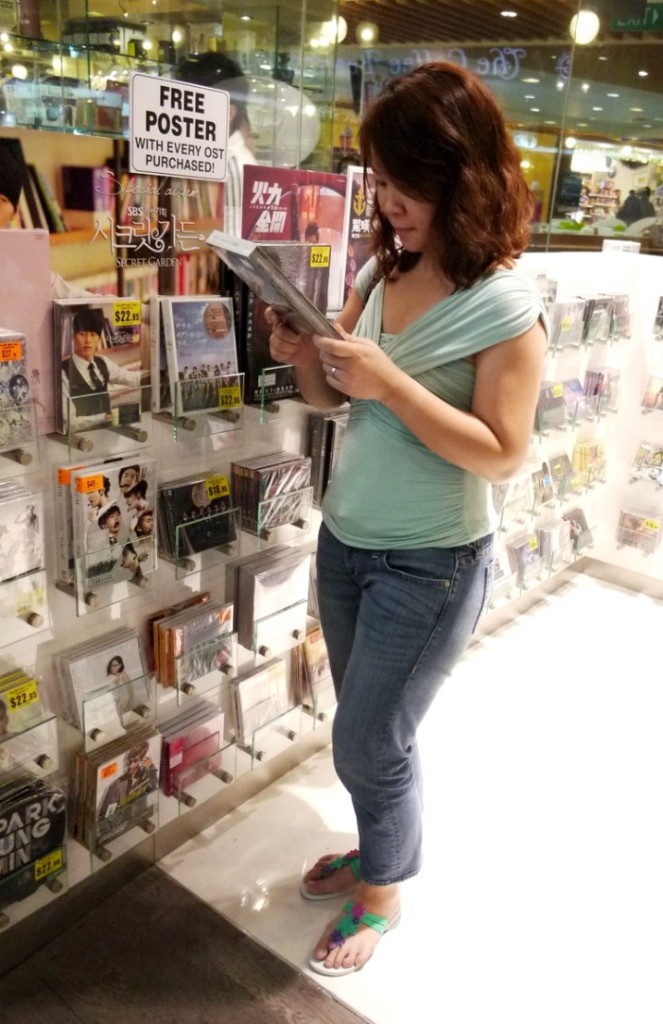 I'm secret Santa! Shopping for a colleague who requested for Jay Chou's latest CD.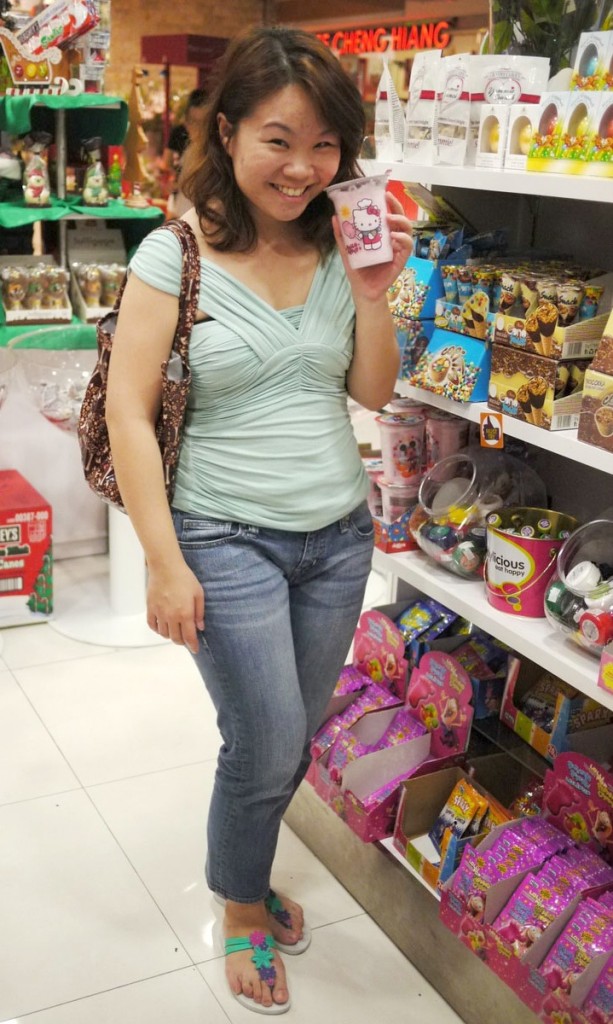 Look what I spotted. Hello Kitty candy floss!
And guess what, little girls are not left out. Kids can get trendy in the exclusive Ipanema Barbie Flores collection as well. Sophie can go matchy matchy with mummy when her feet get bigger 🙂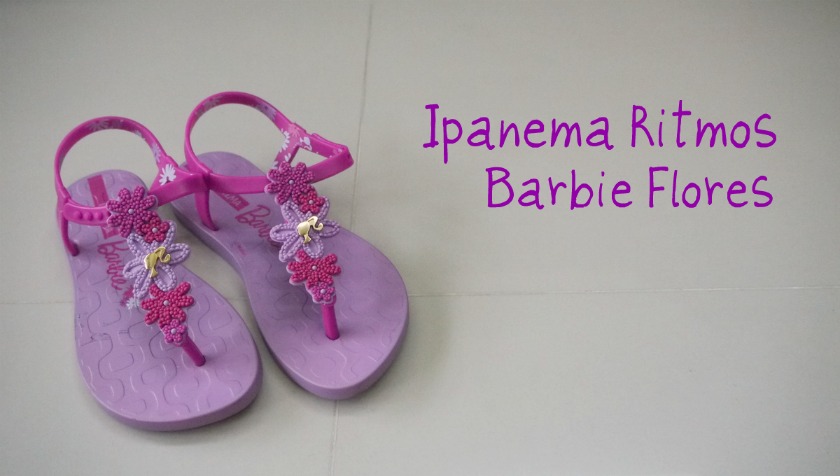 The sandals from Ipanema really hit home in terms of versatility, comfort and style. It's no wonder that their sandals are also a fashion accessory that is suited for the trendy and fashionable. To get your pair of Ipanema RITMOS, head down to any Royal Sporting House stores.
Now here's your chance to win an exclusive Ipanema Beach Kit.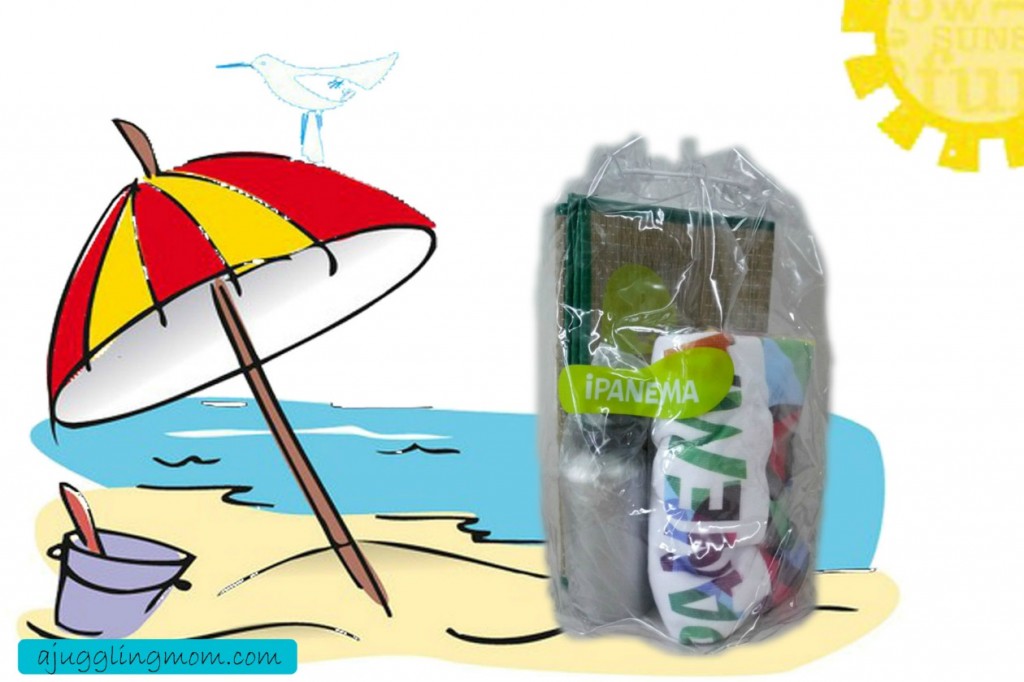 Wanna see what's inside the Beach Kit?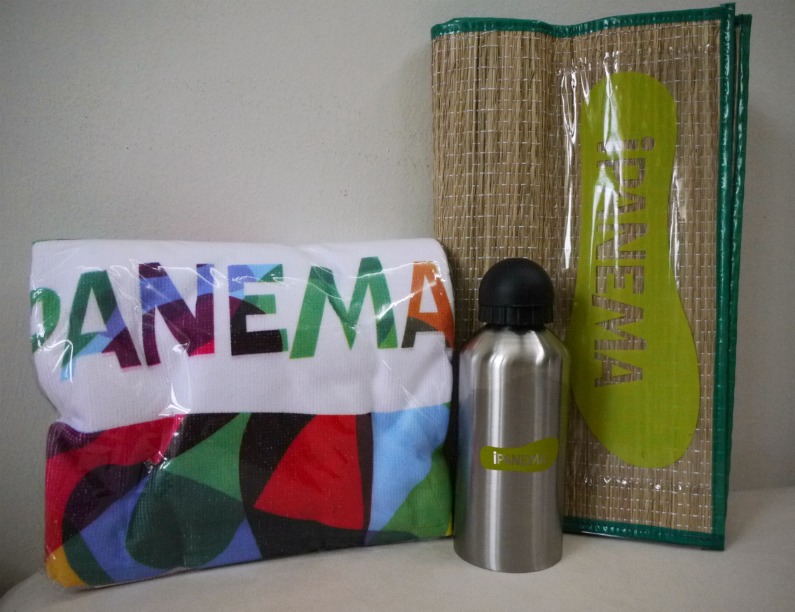 The Ipanema Beach Pack consists of 1 x Ipanema Beach Mat, 1 x Ipanema Beach Towel & 1 x Ipanema Water Bottle. Very handy items for a day out at the beach! There are 3 Beach Kits to be won.
TO WIN AN IPANEMA BEACH KIT
Simply:
1. Leave a comment and share one practical tip on what you do when you go to the beach with your kids, nieces or nephews.
2. Post or share the link of this giveaway on Facebook or Twitter. (just write 'Tweet' or 'FB' at the end of your comment and use the share button at the end of this post.)
Note:
This contest is open to Singapore residents only.
This contest will close on 31 December 2011 at midnight.
Winners will be randomly drawn.
Winners will be notified via email.
And before I forget,
MERRY CHRISTMAS & A HAPPY NEW YEAR !
♥.♥.♥.♥.♥.♥.♥.♥.♥.♥.♥.♥.♥.♥.♥.♥
*A Juggling Mom received a free product in order to write this review. However, all opinions expressed here are my own.
Tagged: contest, fashion, flip flops, Ipanema RITMOS, sandals, shopping