Have you picked up a copy of Today today?
The five community heros that champion the different values of the Jurong Lake Run have been featured and I'm really honored to be one of them, championing the value of "Family".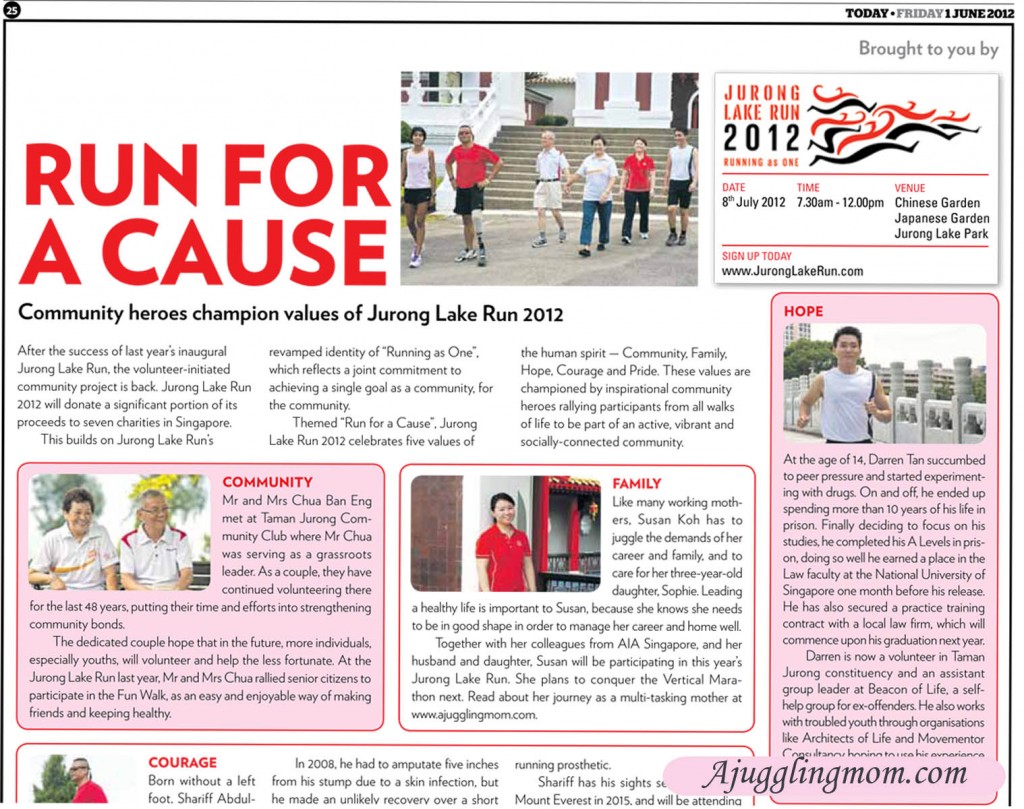 I've had the privileged to speak to the rest of the heros and each one of them has an inspiring story behind the causes that they champion. Their spirit to give back towards the community in their participation in this run really encourages me as I have just embarked on a journey to a healthier life.
Here's a close up of my segment.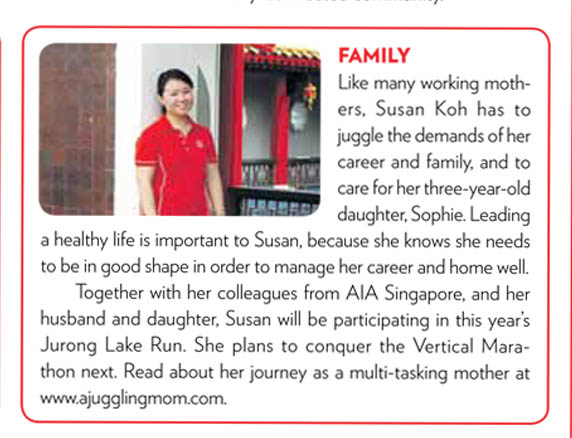 For myself, the main motivation for a healthy lifestyle is so that I can be in tip top condition so that I can spend more time with my loved ones. As I've shared in a previous post, I have been greatly encouraged to hear how I've been an inspiration for other mothers to get back on their exercise regime and pay attention to their health. And in return, they have been sharing their stories on how they are making positive changes to their lifestyles.
While it has been an uphill task to balance work and family and also squeeze in time for exercise, I remind myself that if it's something important, I'll just have to make time for it. No doubt there are times when I can't find a single ounce of strength left in me to exercise and it's perfectly okay because I know that this journey for a healthy lifestyle is all about making small changes one day at a time. At the end of the day, what really gets me going is knowing that I'm doing this for my family 🙂
What's your motivation for keeping fit?
Tagged: exercise, inspiration, Jurong Lake Run