In the spirit of keeping romance alive, I went on a date night with my Super Trouper hubby to catch Mamma Mia! this week.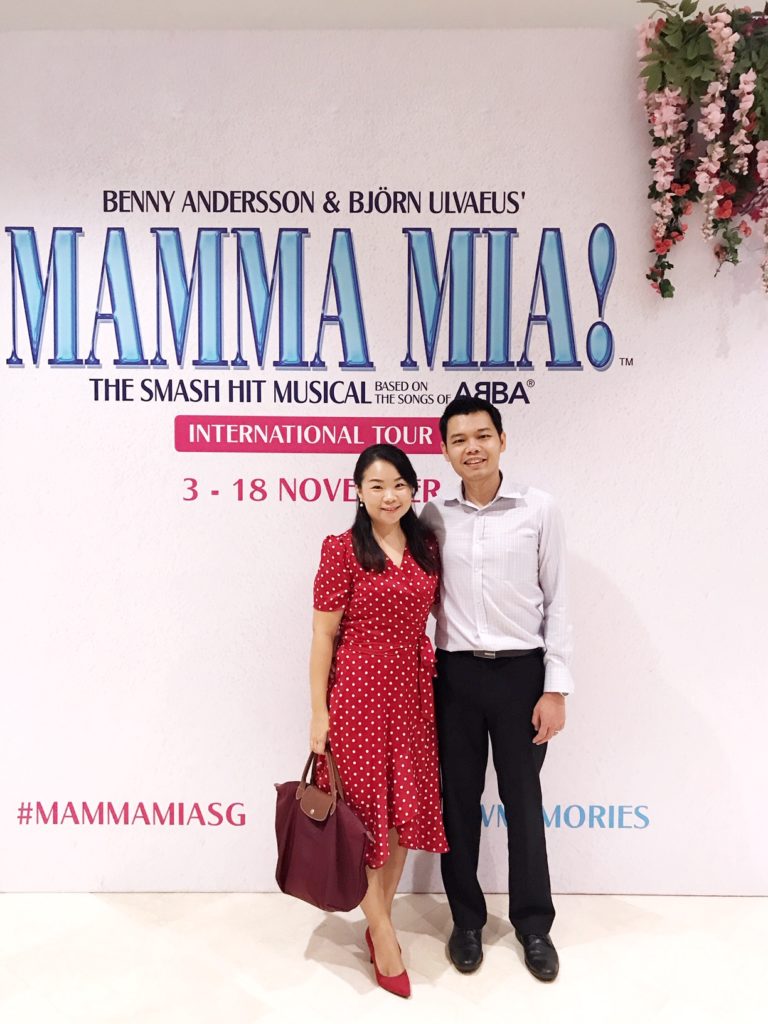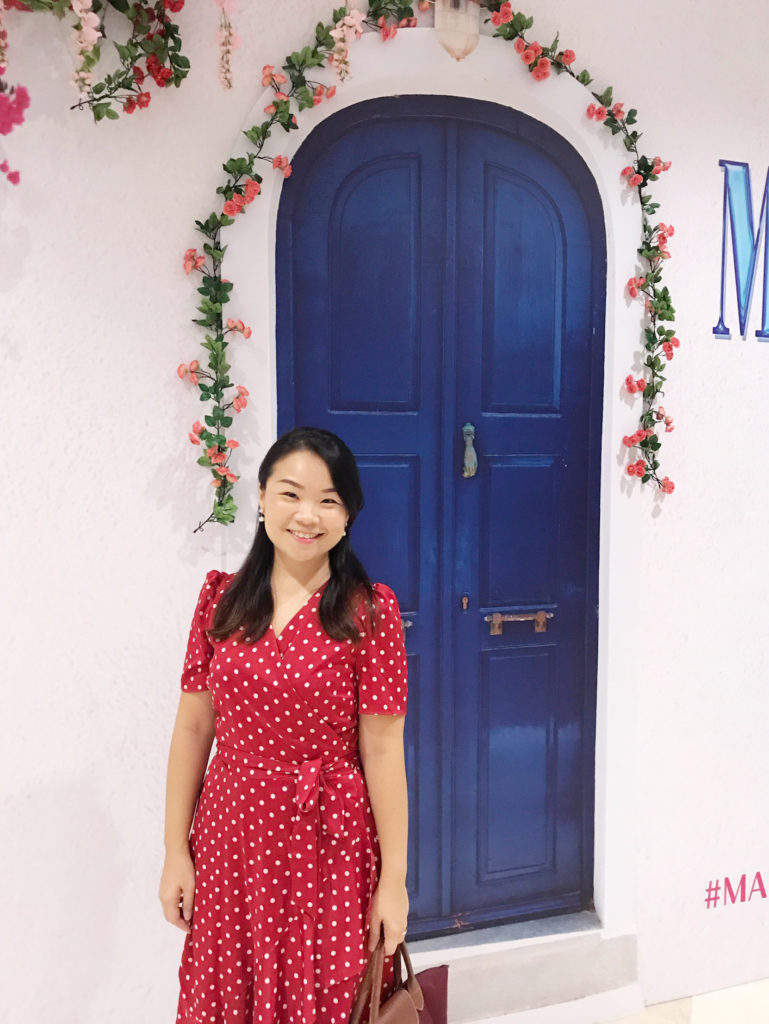 I almost can't believe that it's been 14 years since we last caught this musical. Back then, it was performing at the Esplanade and I invited Alexis to watch this acclaimed musical.
And here we are 14 years later, where I'm still the one taking the initiative for our dates. But I'm glad I did because hubby has been so busy at work lately and this was such an uplifting and feel-good musical that it chased the work blues away for him.
Mamma Mia in Singapore
The story is set on a Greek island paradise where Sophie goes on a quest to find the identity of her father. Unknown to her mum, Sophie has invited three men who are likely candidates to be her dad on the eve of her wedding and it turned out to be a wedding they'll never forget.
The magic of Mamma Mia! was without a doubt the timeless songs from ABBA that were brilliantly weaved into the story which had us humming along and tapping our feet.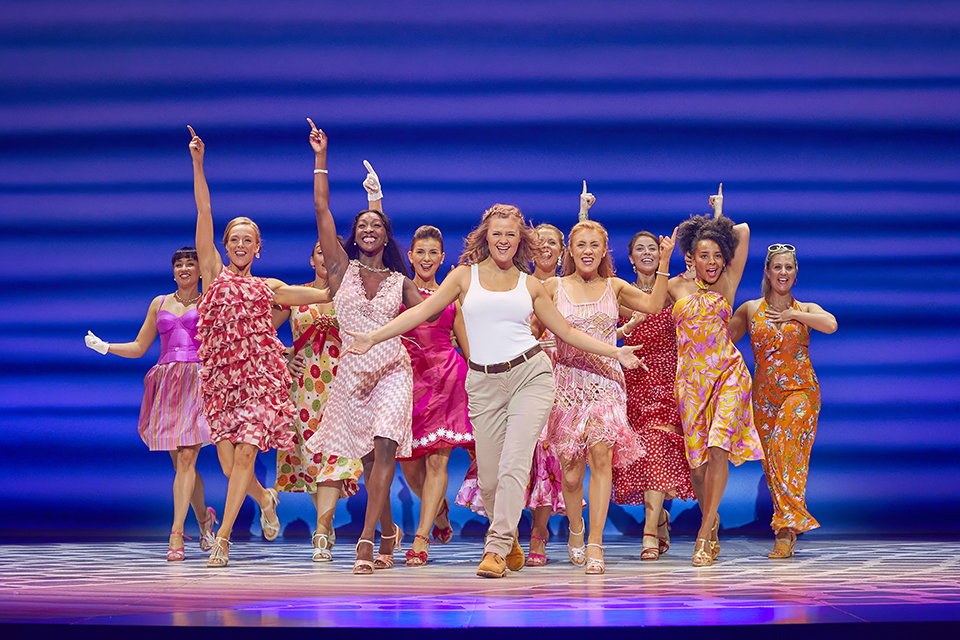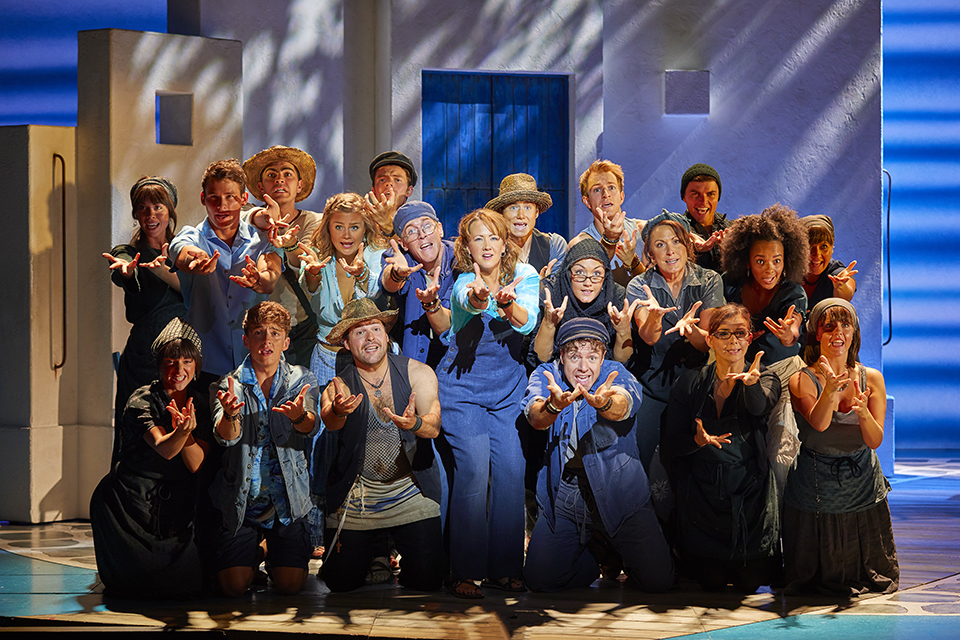 You can expect lots of witty and funny dialogue in the story which ultimately celebrates family, friendship, companionship and the search for identity. There were also tender moments between Sophie and her mum Donna as they got ready for the wedding and I can just imagine myself being the mother of a bride to my little Sophie in years to time.
Compared to other musicals, I find the stage set up was more minimalistic but the singing and dance chorography shone with its infectious energy and vibrancy.
The ladies who played Donna and her Dynamos were the powerhouses that evening especially when they danced and grooved in their retrolicious blinged out costumes especially to the tune of Super Trouper,  Dancing Queen and of course Mamma Mia.
Towards the end, some of the audience even got on to their feet to sing and dance along and it felt like one big party with feel good vibes all around.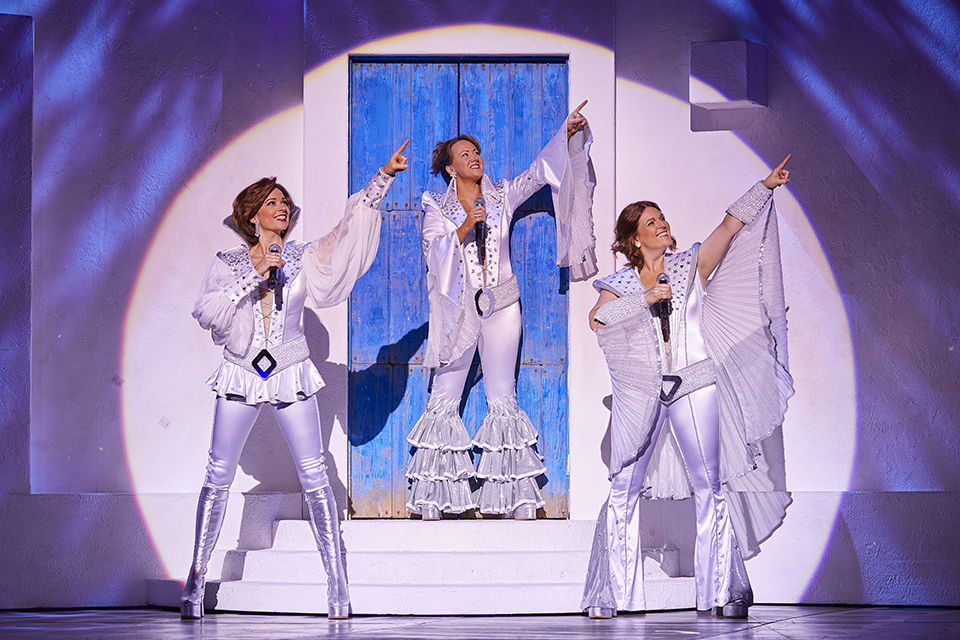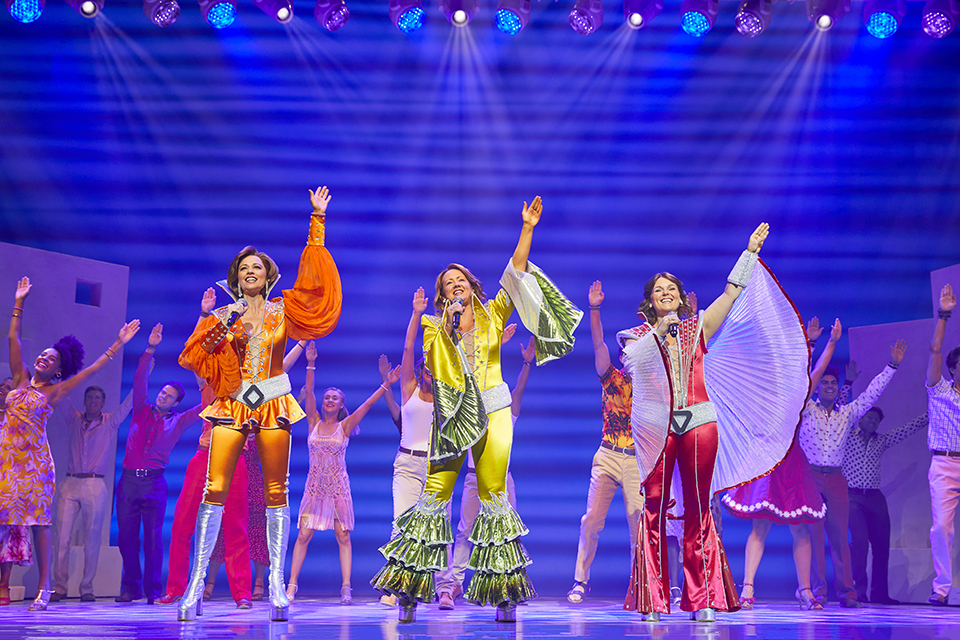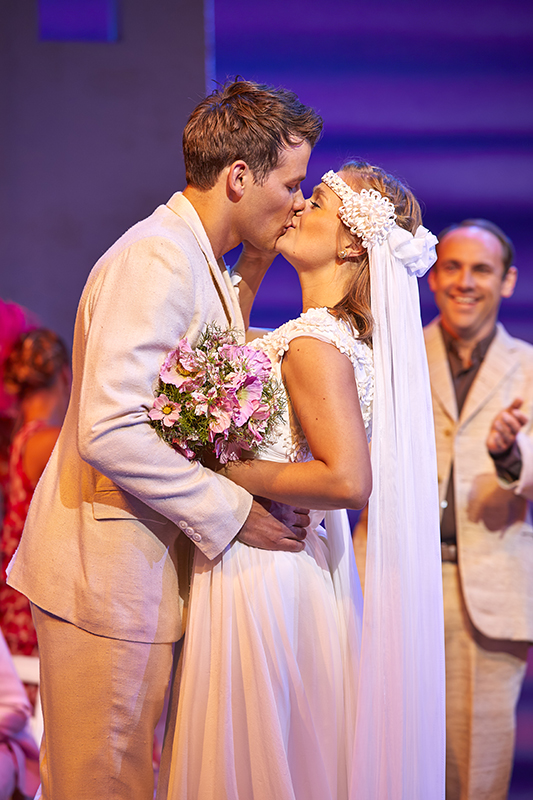 Here's a fun fact too, the couple, Sophie and Sky played by Lucy May Barker and Phillip Ryan, are real life lovers who are engaged and plans to get married soon. It's no wonder they share an irresistible chemistry on stage.
Having wow over 60 million people worldwide, Mamma Mia! is one musical not to be missed and is a perfect date night idea this November. Book your tickets before the musical ends their run on 18 November 2018.
Get Your Mamma Mia! Tickets Today 
Dates: 3 November to 18 November 2018
Show times: Tue – Fri: 8pm, Sat: 2pm & 8pm, Sun: 1pm & 6pm
Venue: Mastercard Theatres at Marina Bay Sands
Duration: Approximately 150 minutes (including 20 mins interval)
Ticket Pricing: Prices start from S$58
Book through Sistic website here.
*A Juggling Mom received complimentary tickets to watch Mamma Mia! to write this review. NAll opinions are honest and are my own. Photos are used with credits to Base Entertainment.
Tagged: date night, Media Invite, musical, performance, the Arts