Goods of Desire, or otherwise more popularly known as G.O.D has arrived on our shores and they are located at Central. For those of you who don't know, phonetically, the words G.O.D sounds like "to live better" in Cantonese, a dialect spoken commonly in Hong Kong.  Pretty cool right?
G.O.D is a concept shop that sells everything from apparel and stationary,  to home furnishing and even kitchen decoration and furniture. They take our familiar retro items, give them a modern twist  and transform them into modern looking,  quirky items. 
I've not been to their store in Hong Kong so I was definitely intrigued to see what they offered since so many of my friends have been raving about them.
Some of these items may be familiar sights to us as well.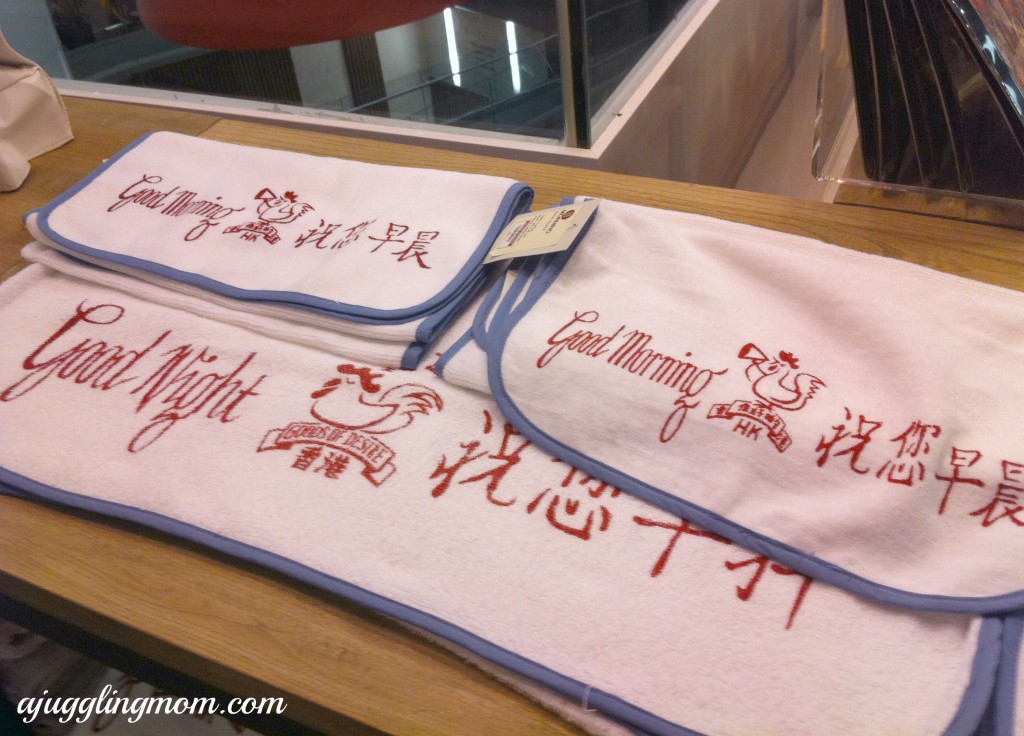 Good morning and Good night dish cloth towels
 Double happiness collection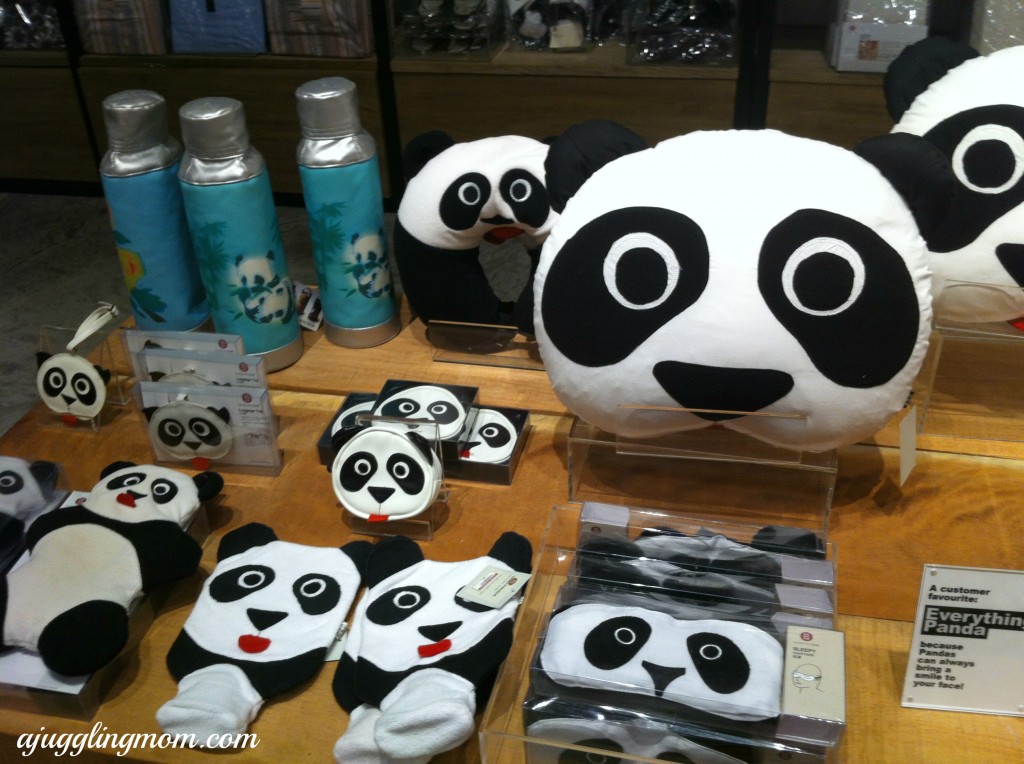 The adorable everything panda collection
And after this point, Sophie decided that she's had enough of mummy being a photo nazi everywhere I went that she pulled my iPhone away from me and turned into a photo nazi herself.
So the photos that you see from here onwards are all shot by her.  I think a few of them are pretty artistic despite the bad angle and blurry effect.
I love these few photos that she took. Pretty interesting angles don't you think and it's so cute to see that they are all at her eye level.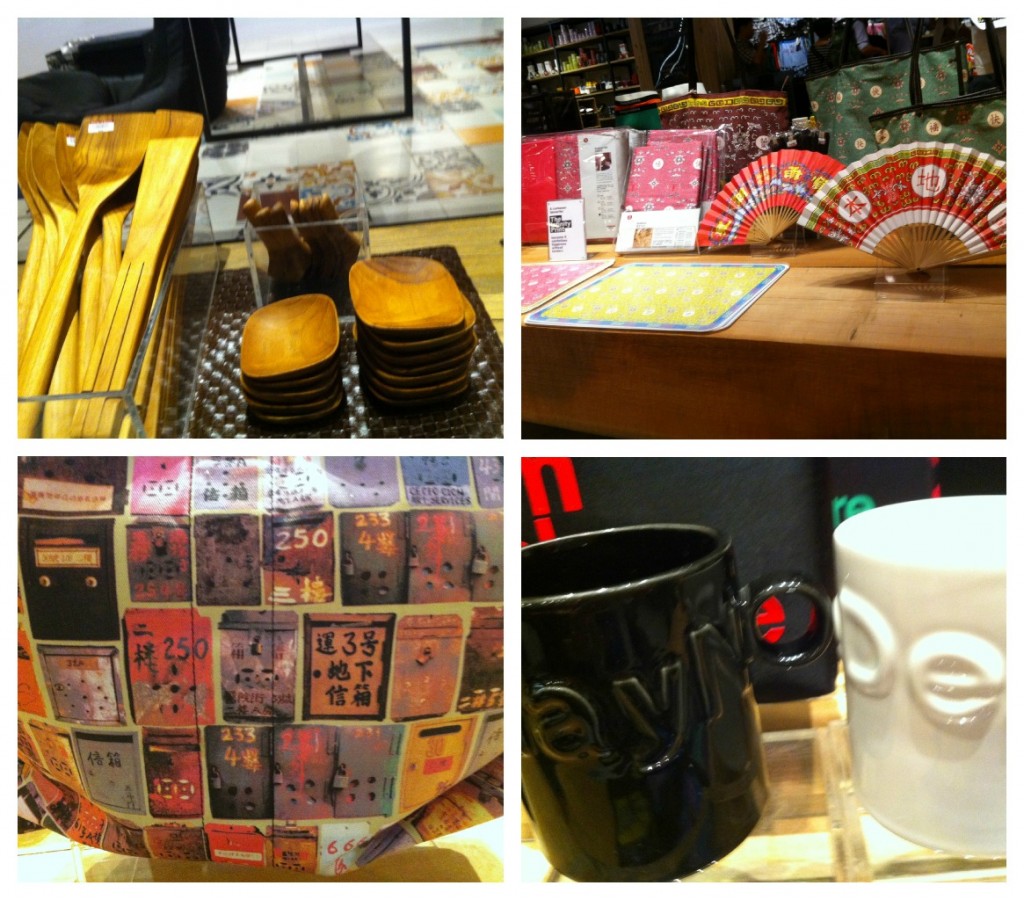 Here's when I temporarily reclaimed my phone and tried to give her a lesson on choosing her subjects to shoot. But you can almost guess which cushions here caught her attention.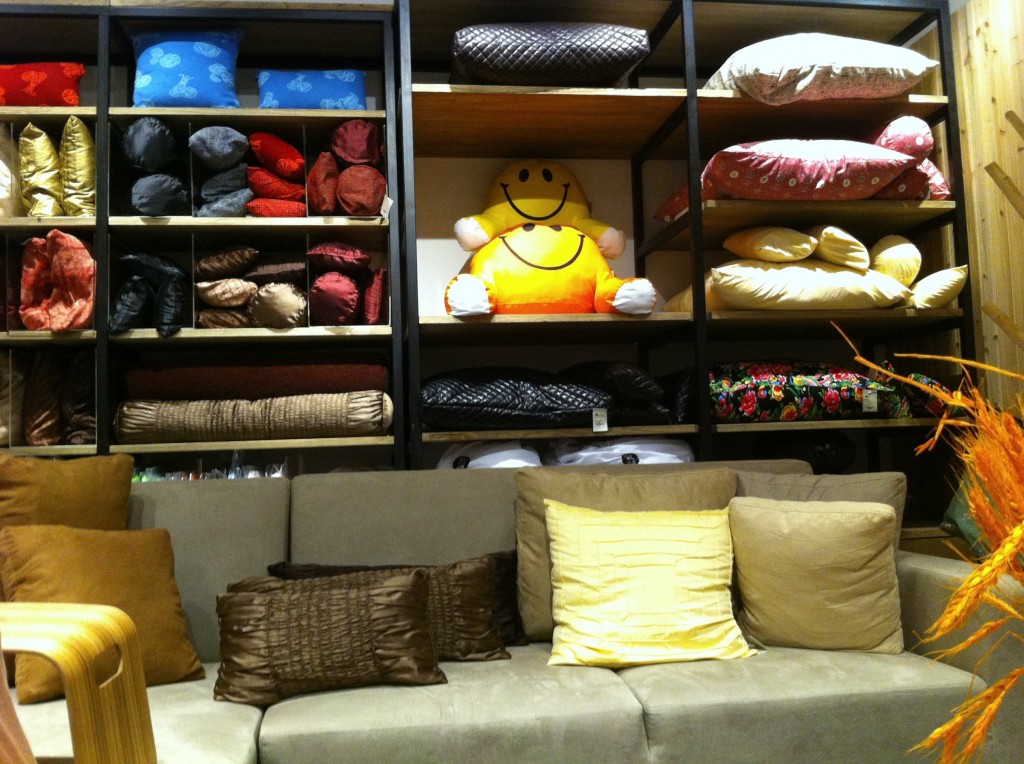 Is that a Koi fish cushion or a bolster?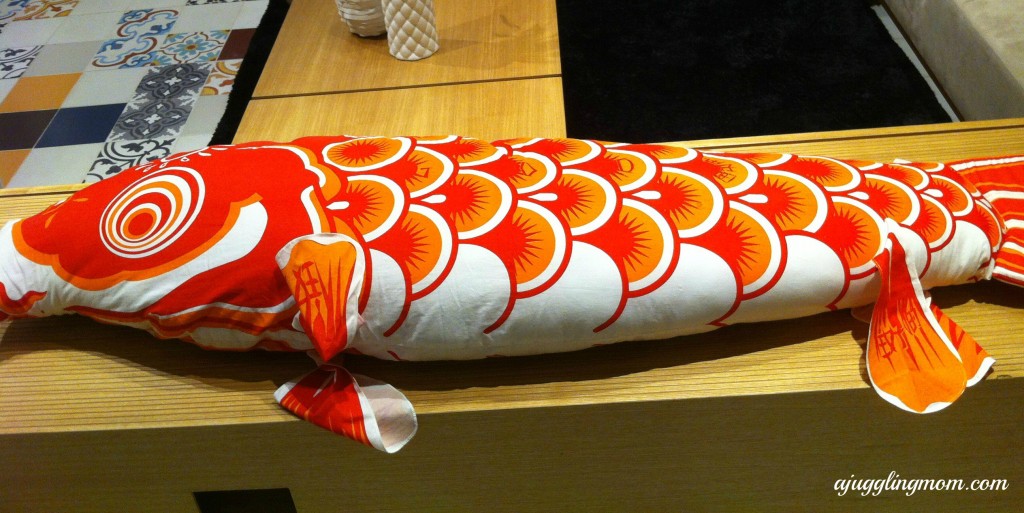 I did say that G.O.D sells quirky stuff right?
Look at this kinky looking apron?  Can you spot little Sophie at the corner of the photo who was pointing and asking why this lady was not wearing any clothes.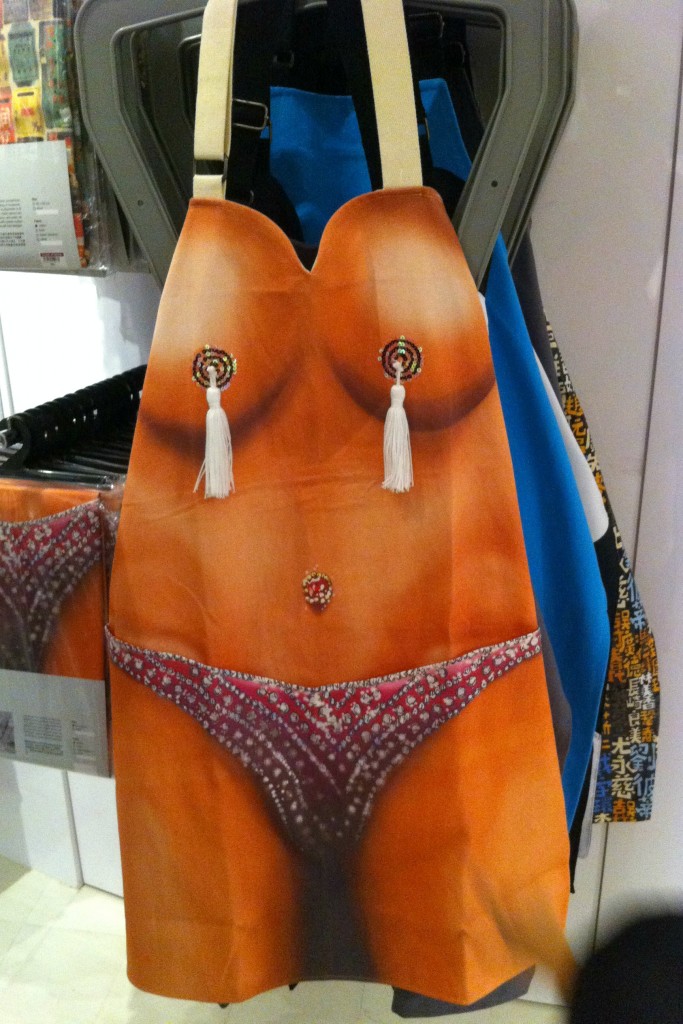 But the next shot from her is even more funny as she snapped the manniquine with boxers on. Actually she snapped two of them as she didn't want to miss anything in the shop. But I really shouldn't be posting pictures of boxers on a parenting blog.
And if you're looking at your screen and frowning with disapproval, I'll have to explain that it's her height that's keeping her from taking a more decent photo. And of course,  I just had to add it here just for laughs.
I didn't manage to walk over to the apparel section as Sophie complained that it was very smelly. Perhaps this was them infusing the store with a vintage scent.. I don't know, just making up that last bit.
And here I am sitting on an ultra comfy bean bag and smiling like an idiot,  so thankful that the long work week is finally over and that the weekend is here to greet me 🙂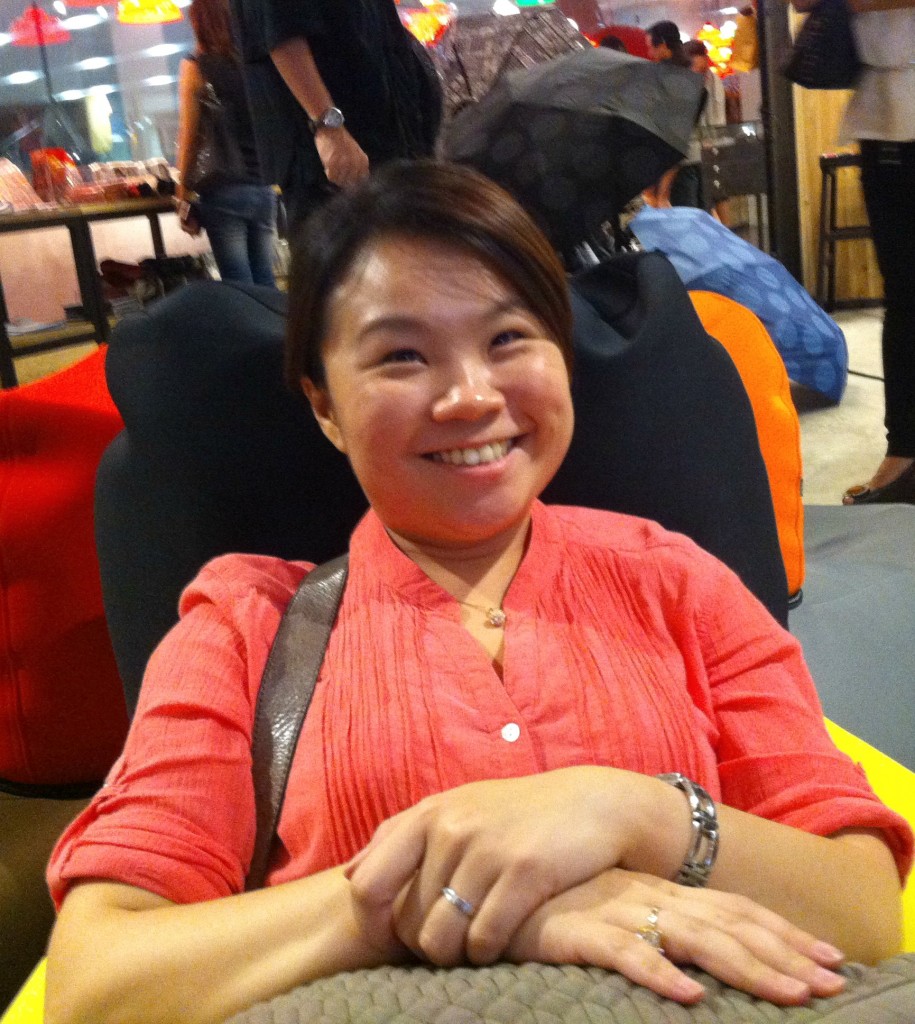 For those of you who love a bit of vintage with a modern twist for your home, head down to Goods of Desire to pick up some interesting home furnishing items.
Goods of Desire
6 Eu Tong Sen Street, Central, #02-08
Singapore 059817
I'm linking up with Sandra on her
Tagged: around town, shopping