Marriage is support
It's supporting your partner in their endeavors, in good times and bad, through their successes and failures. It's giving them moral support, physical support, prayer support, all-around support. 
————————————————————————————
When it comes to buying gifts for the hubby, I'm always stumped for ideas. As a result, we have taken a very practical approach to gifts, where I'll choose the gift that I fancy or better still purchase it myself then present him the credit card bill at the end of the month. Not very romantic but hey works for us. At least I don't end up with an iron or a pot!
He, on the other hand has surpassed me by leaps and bounds in this area. As a techy geek (sorry for revealing that hubby but I love tech geeks!), the presents that I appreciate the most from him are my digital camera, mobile phones and the recently acquired iPad 2.
To show his sincerity, he even went as far as to queue over night at the launch just so I could be one of the first few Singaporeans to be the proud owner of the iPhone 4. The effort was fully justified as this was after all my "push present" since I didn't receive any bling bling after delivering Sophie :p.
It would come as no surprise that his favorite gift from me is the Kindle which he conveniently bought for himself after I handed him my credit card. Once again, not the most romantic gesture from me, but hey works for us.
Recently, Alexis got a new job and as a supportive wife, I thought I'll get him a gift to mark a new milestone in his career. So when we passed by Hush Puppies the other day, I thought a new pair of shoes would be most fitting.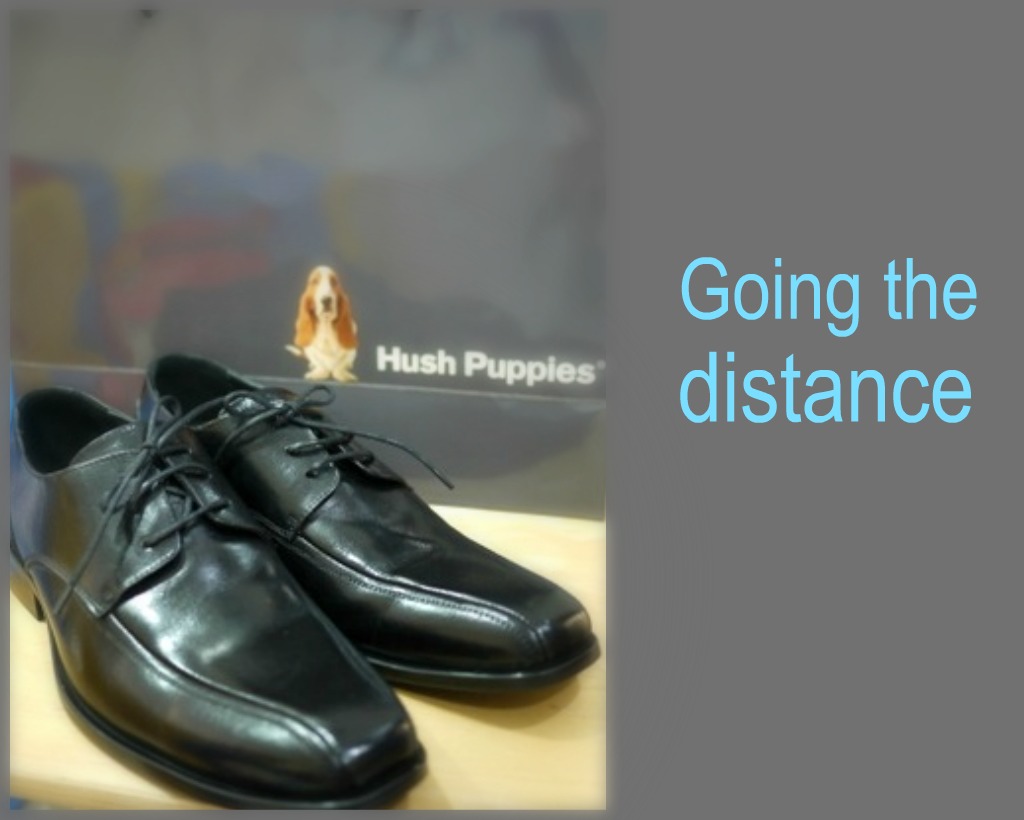 My wishes for you dear is that this new pair of shoes will enable you to walk a greater distance in your career. And of course to 步步高升 and perhaps just perhaps you'll 升 to a position where my tai tai dreams can come true *wink*. Know that I'll always be beside you to cheer you on and support you in all your endeavors. All the best in your new job dear.