Sophie got invited to a birthday party held at Amazonia last Sunday. If you haven't heard, Amazonia is the latest indoor playground in Singapore boasting of a 9,000-square-foot area of fun and adventure. For a mom, I would say that the greatest plus point is their convenient location in Great World City, where you can catch up on some shopping or a meal after the kids had their fun.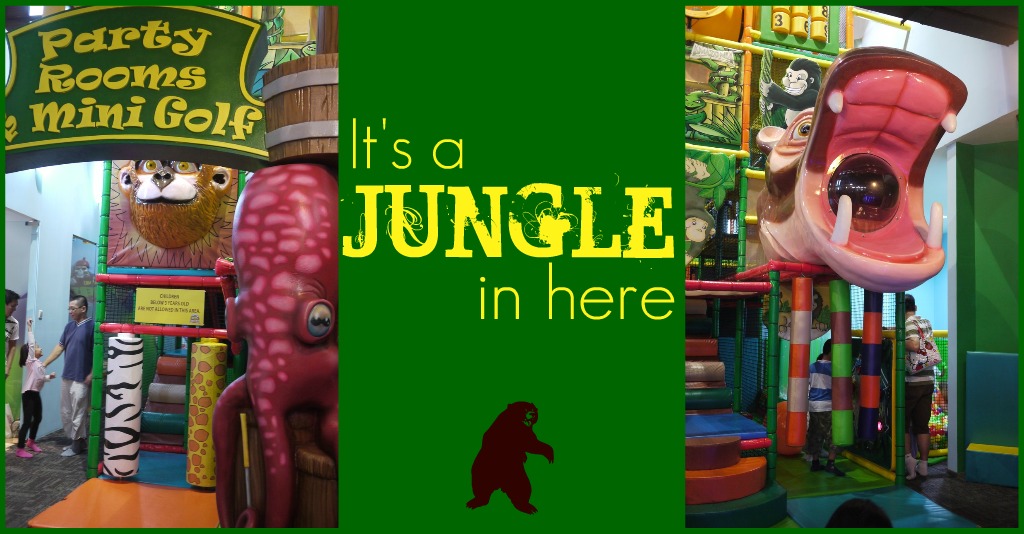 This was Sophie's first time in an indoor playgym. But instead of her going wow, this mummy was wowed by the sheer size of this playgym. There are two main sections in the playground differentiated by the age groups.
The dedicated Jungle Gym for babies and toddlers from age 0-3 years.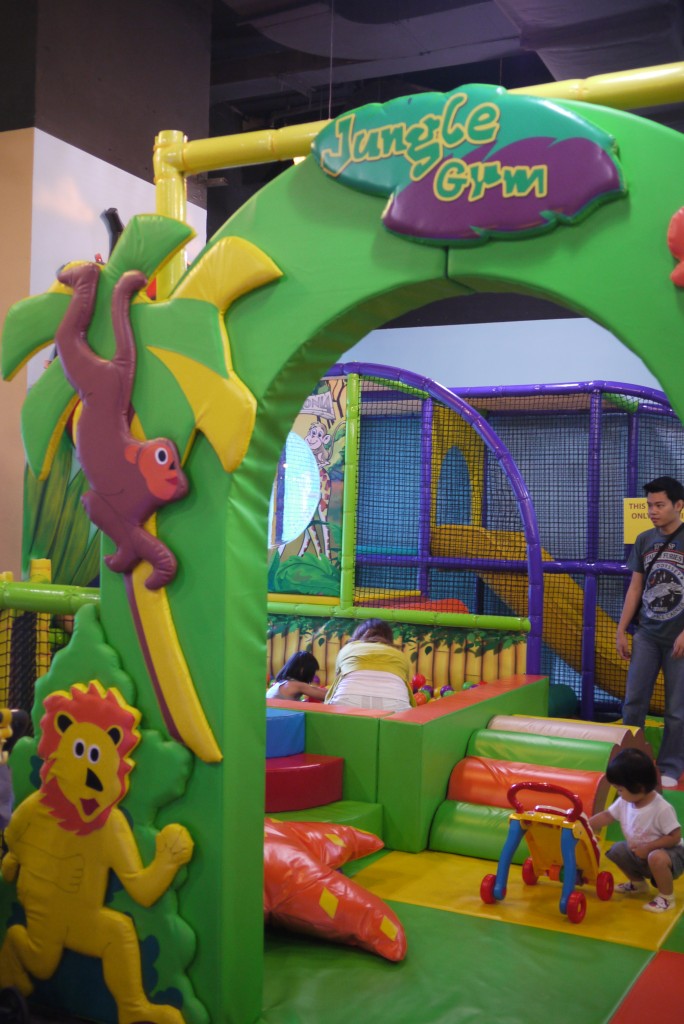 In here, the area is well padded and equipped with plenty of toys and structures suitable for active toddlers. You definitely can't miss the step piano which plays musical notes when you step on them.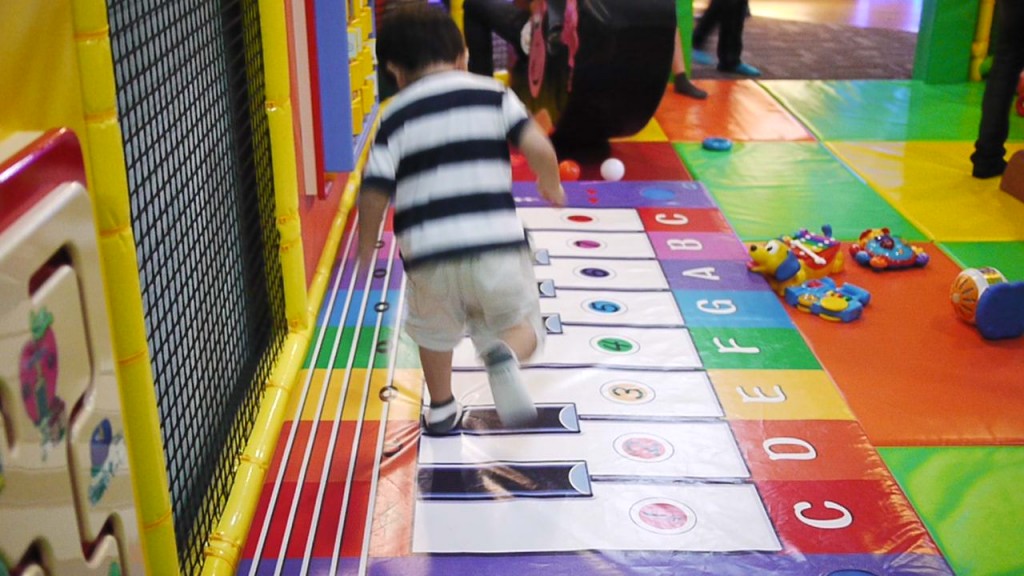 Initially Sophie was a little overwhelmed by the sight of so many children jumping and running around. Thankfully, there were age appropriate toys sprawled around for her to play quietly.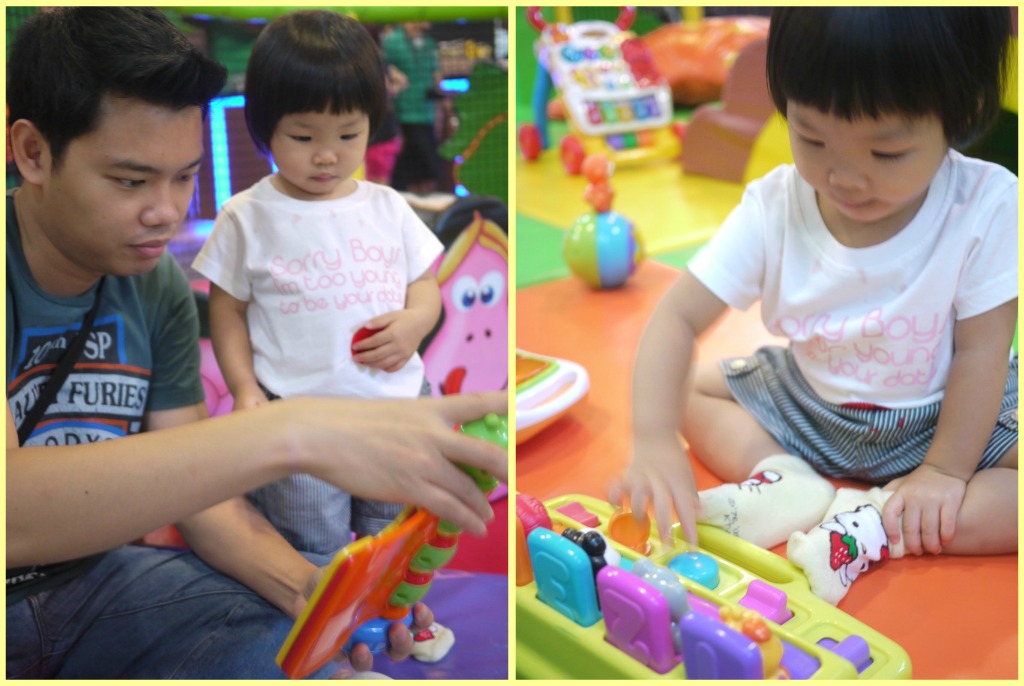 Like reading a book with Daddy. Watching the animals pop up with a twist or a turn.

Structure on the wall that encourages dexterity. Uncovering her musical talents with the xylophone.
But she soon warmed up after there was food and she started to get into the swing of things. (Told you food always works for her)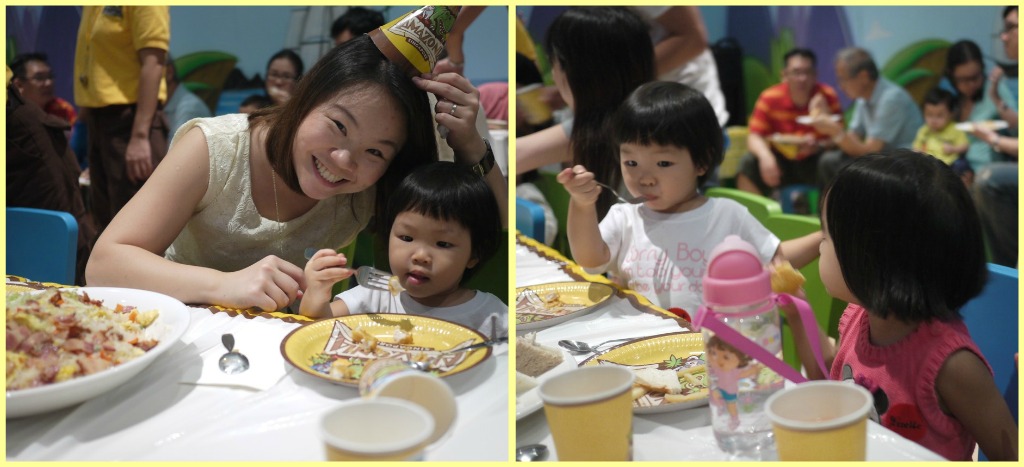 Amazonia proves to be a great party venue too. They have two themed party rooms complete with kiddy tables and chairs. The food served was also a hit with the kids. We enjoyed a variety of sandwiches, fried rice, pizzas, nuggets, chicken wings, fries and even a fruit platter.
After Sophie was fueled up, it was back to the jungle gym. Seeing how much fun Sophie had in the colorful ball pit …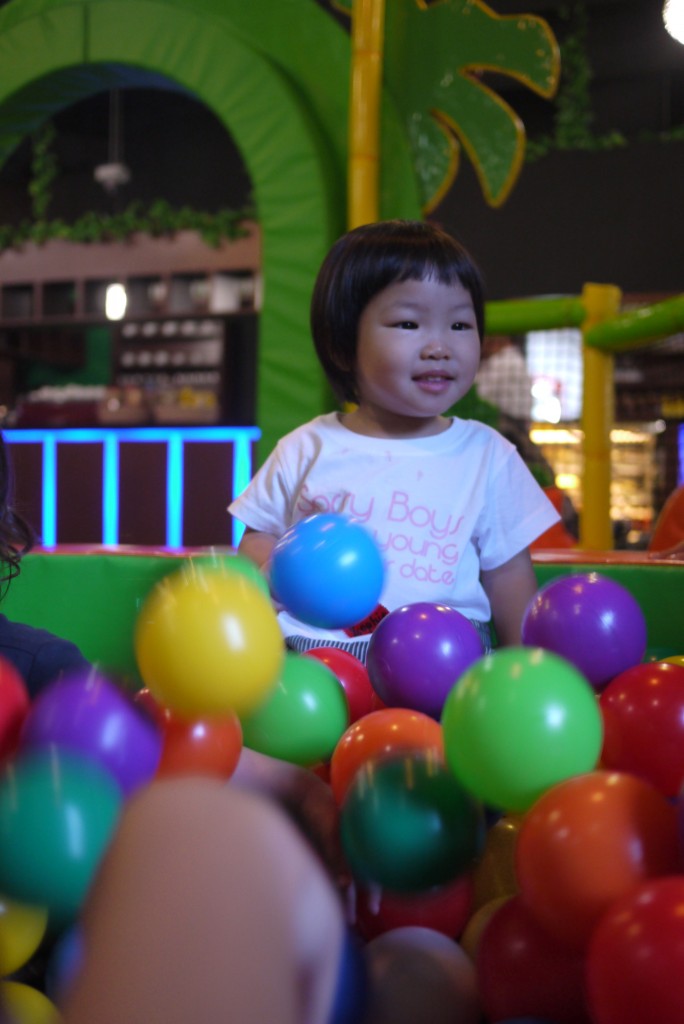 Alexis went for it too!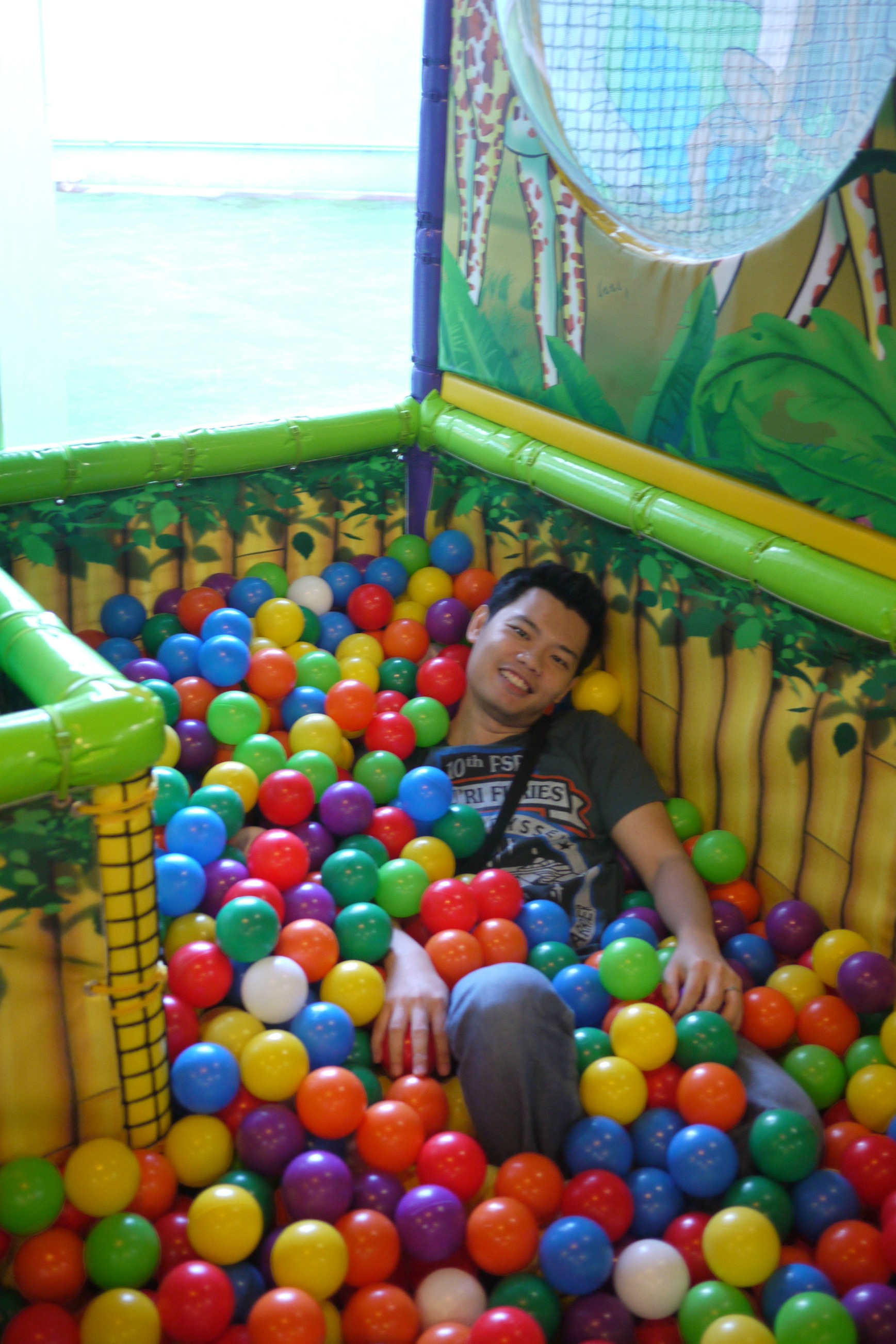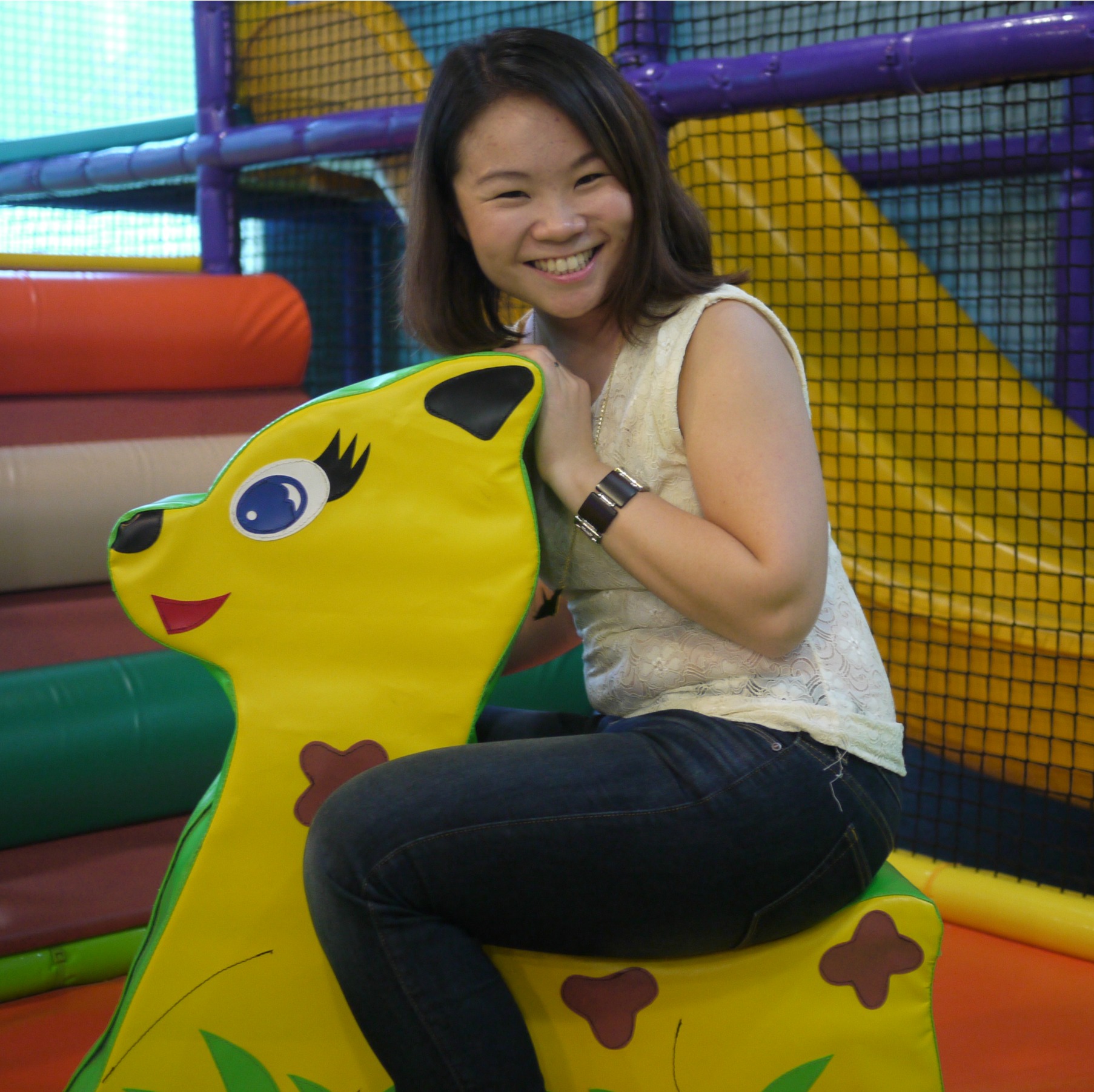 Even I couldn't resist!
But the main highlight for the older kids must be the 3 storey vertical maze with a 8 meter high wave slide that had the kids going again and again and again. Even I had a go at it and had a blast!
But wait, that's not all, Amazonia also features a glow-in-the-dark indoor golf course as well as an interactive spaceball shoot-out game. Very cool stuff!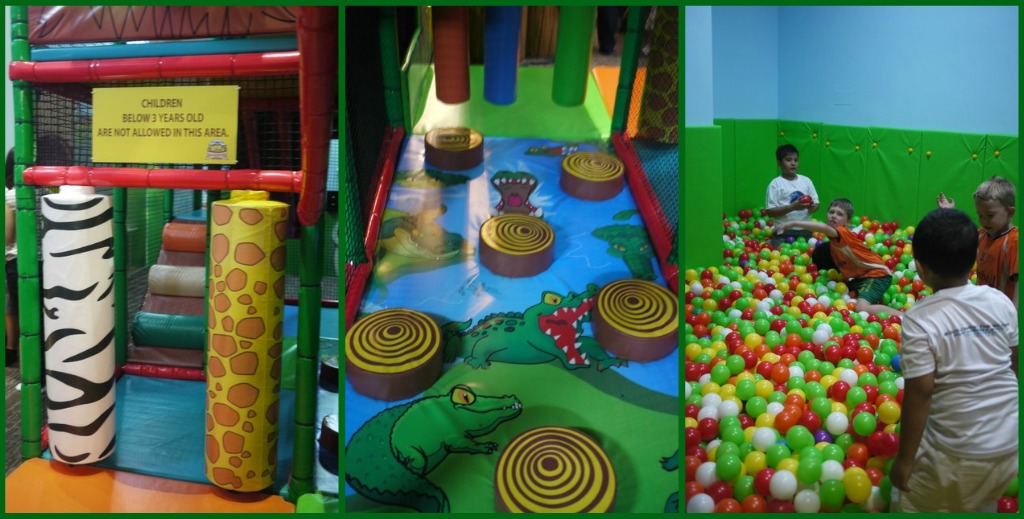 For parents looking to kick back and catch a breather while your kids play, you'll be pleased to know that Amazonia has a dining area that overlooks the playground. Just going by the standard of the food we had at the party, I would say that they serve pretty good food.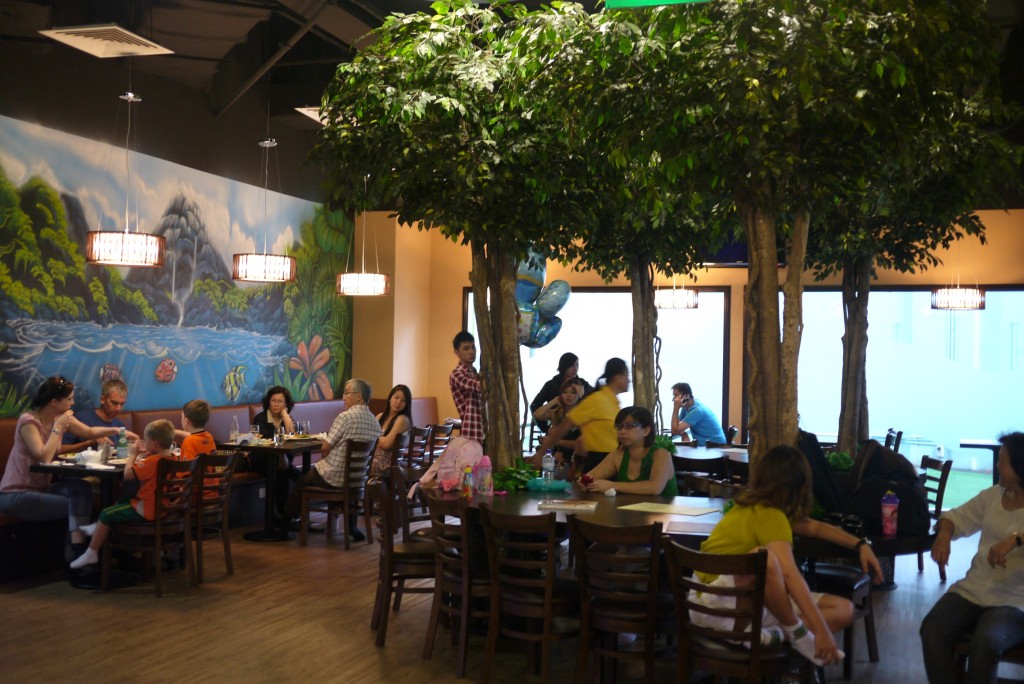 So are you ready for some Amazonia fun after this review?  PS: Don't forget your socks!
Opening Hours:
Monday to Sunday:10am to 10pm
Charges :
$20 for 2 hours of play for 3 months -3 years old
$30 for 2 hours of play for 3 – 12 years old
Address:
Great World City, #03-08
Tagged: Amazonia, Indoor, Playground