Mother's Day falls on 11 May this year and is just a  mere week away. If you haven't  made any plans for this special day to celebrate the most important woman in your life, here's a suggestion on where you can bring mum.
Just for Mother's Day, Fish & Co. has an exclusive addition to their menu – the Mom's Platter and it will be available from 4th to 11th May 2014 at all their outlets.
The Mom's Platter (S$65), features a beautiful medley of delectable seafood with generous portions of succulent king prawns, juicy scallops, calamari and prawns that are grilled to perfection. It also comes accompanied with Fish & Co.'s very own unique creation of curry butter clams.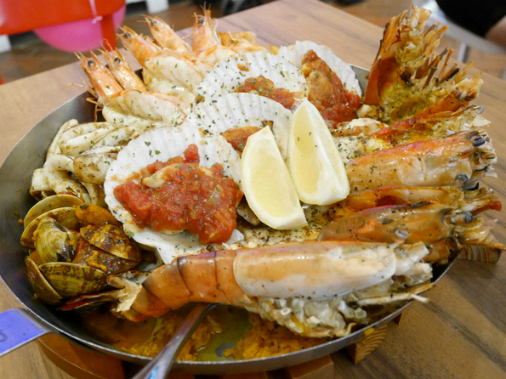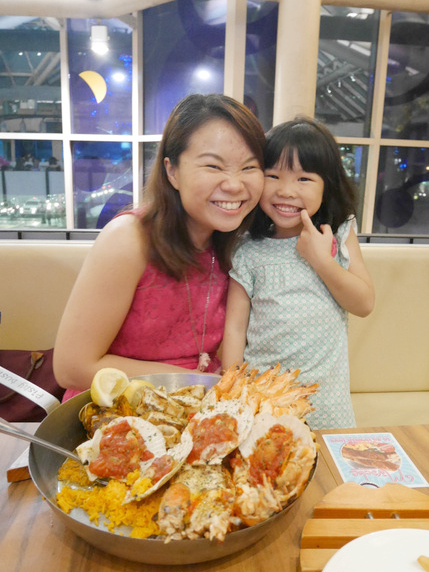 We can't wait to dig in!
If you always love their seafood platter, just think of this as an up-sized or supersized seafood platter!Served with a bit of everything, the Mom's Platter satisfied every taste bubs around the table and was certainly a very scrumptious dish not to be missed.
And just to celebrate all the awesome mums, Fish & Co is offering a complimentary Fish & Co. membership with every purchase of a Mom's Platter where you get to enjoy perks that include 15% points rebate on your spending all year round, 20% points rebate on your birthday month priority reservations and more!
If you're celebrating with a bigger party, then don't miss their variety of lips smacking sides like the soft shell crabs served with a salad on the side.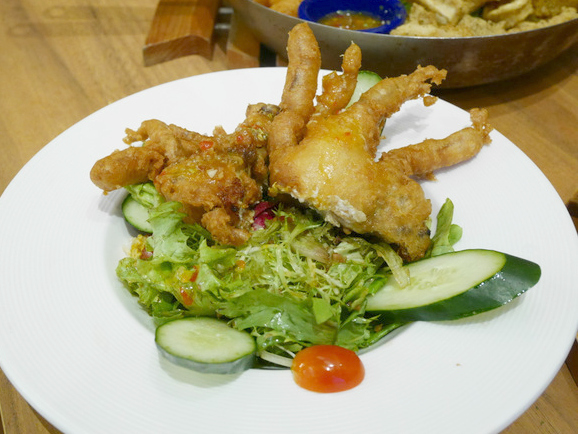 Or perhaps a Snack platter of nachos, fried calamari, fish nuggets, prawn fritters and green salad.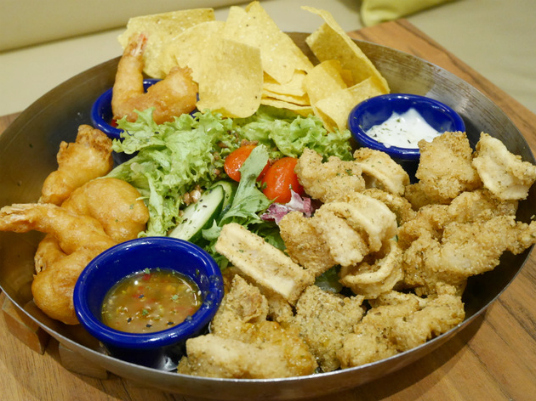 Do check out their drinks and dessert menu too for a sweet end to your meal. We shared a Jungle Freeze, a refreshing concoction of pineapple, rambutans and other tropical fruits and had a good laugh when Sophie had a brain freeze!
So give mums a break this Mother's Day and take her out for a nice deserving meal to show how much you love and appreciate them.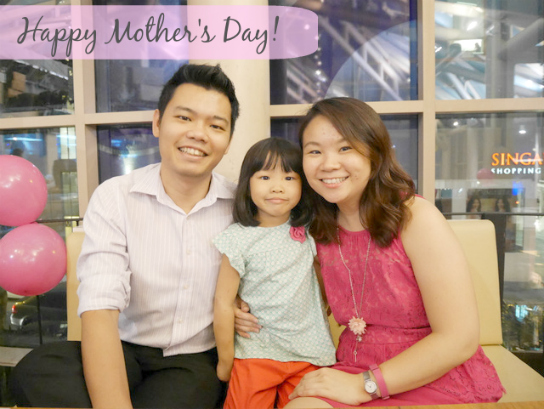 And to all our A Juggling Mom readers, here's wishing every amazing mom who do your role tirelessly to nurture and bring up the best for your next generation, Blessed Mother's Day! Go on and be pampered silly on your special day. You totally deserve it!
*A Juggling Mom received a complimentary dining at Fish & Co, in order to write this review. However, all opinions expressed here are my own.er
Tagged: dining, family friendly, Foodie Friday, Mother's Day, Mother's Day 2014