Floral Fantasy (奇幻花园) is Gardens by the Bay's (滨海湾花园) latest attraction at Bayfront Plaza opening on 14 April 2019. It's close proximity to Bayfront MRT, makes it hard to miss as it is a major entry point for locals and tourists.
We've always been awed by thematic display at Flower Dome and were certain the new permanent attraction will be another captivating floral tapestry.
This cosy 1,500 square meter indoor space features more than 3,000 plants and more than 150 species in four diverse garden landscape, each showcasing a different artistic concept.
Here's a sneak of what each zone offers.
Four garden landscapes in Floral Fantasy
Dance
Once we stepped foot into the space, we were greeted by rainbow pastel blooms hanging upside down. The dreamy canopy makes a welcoming entrance and sparked childlike wonder having us ohhing and ahhhing as we were led into a world of floral fantasy.
As we followed the pathway, another whimsical sight awaited.
Pendulous floral balls bobbing gently up and down from the ceiling.
As soon as Sophie caught sight of it, she cheekily said they resembled her favourite Nonya kueh, Ondeh Ondeh. Oh my little foodie.
Being the ever patriotic National baby, Sophie posed with the orchids and asked for a photo.
Float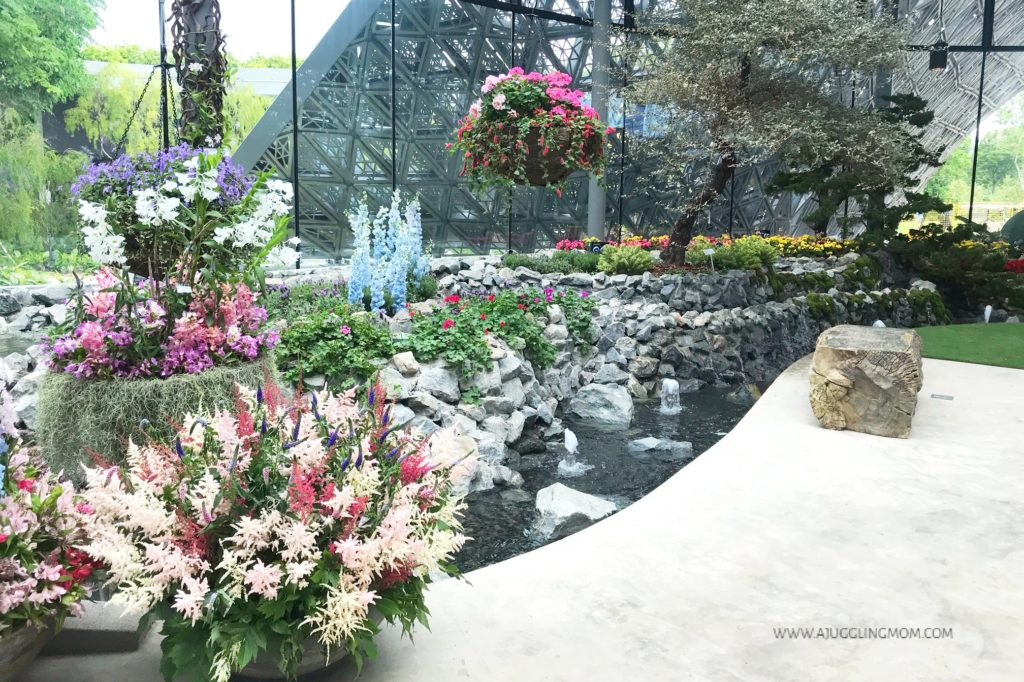 The calming environment was lost on the little miss as she got up to cheeky antics humouring some guests when she flossed and even surprised me with a sneaky kiss.
We spotted an interesting tree, the fried egg tree, with white flowers and yellow stamens that resembled a sunny-side up egg.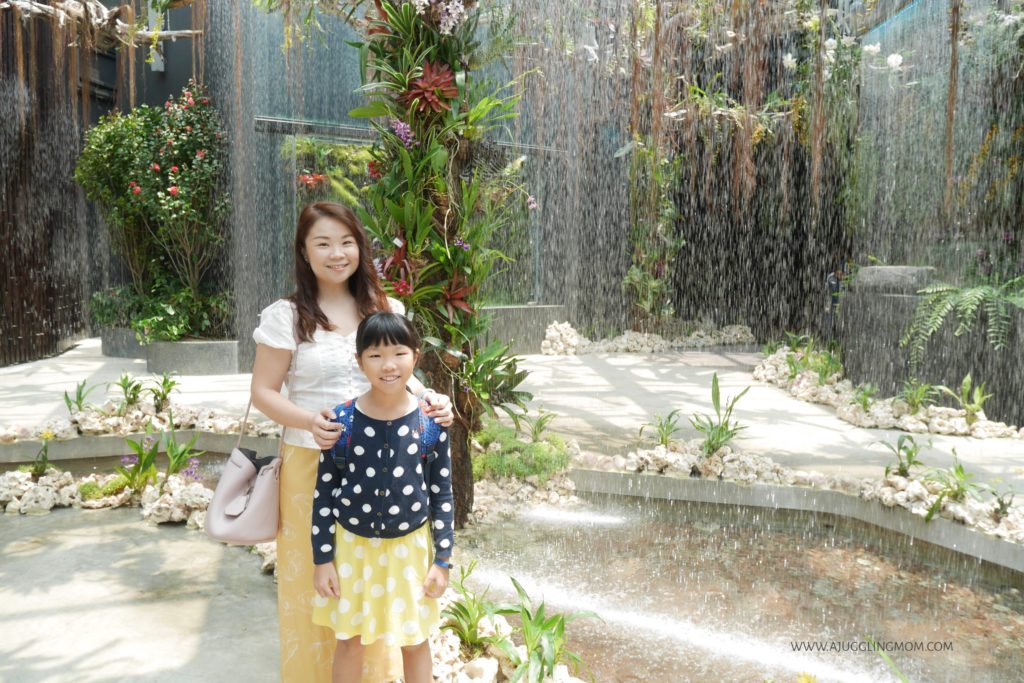 Drift
4D ride – Flight of the Dragonfly
Floral Fantasy at Gardens by the Bay Bayfront Plaza
Venue: Bayfront Plaza, Gardens by the Bay (nearest MRT Bayfront station via circle line or downtown line)
Tagged: family friendly, Floral Fantasy, Gardens by the Bay, GBTB, Singapore