Sophie had an early Chinese New Year celebration in school two days ago.
The teachers reminded us to dress them up for the occasion for the celebration. Since she could still fit into her cheongsam which I bought last year, I dressed her in that and packed her off with two mandarin oranges.
She was one happy girl and I quickly snapped these pictures of her.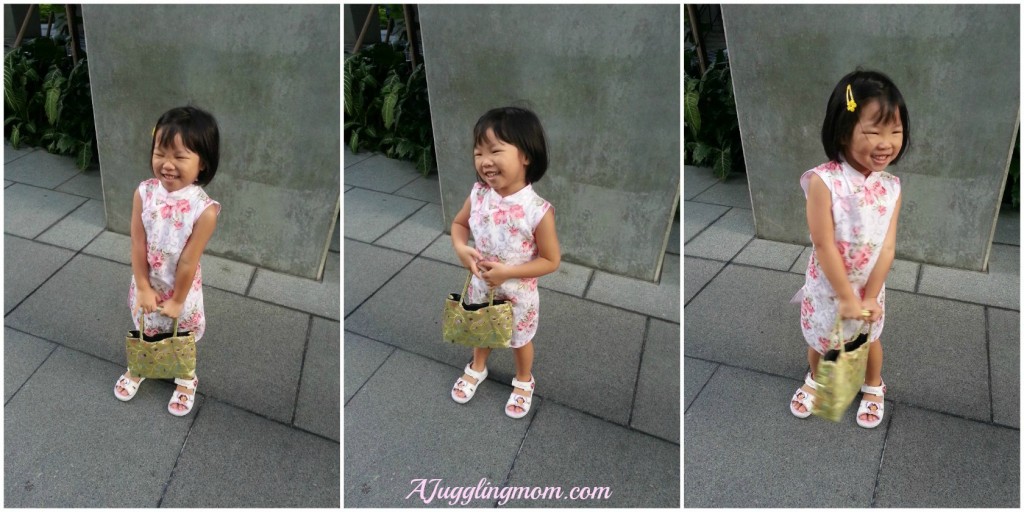 And guess what, one of them was featured in SingTel's Home without Walls Instagram account.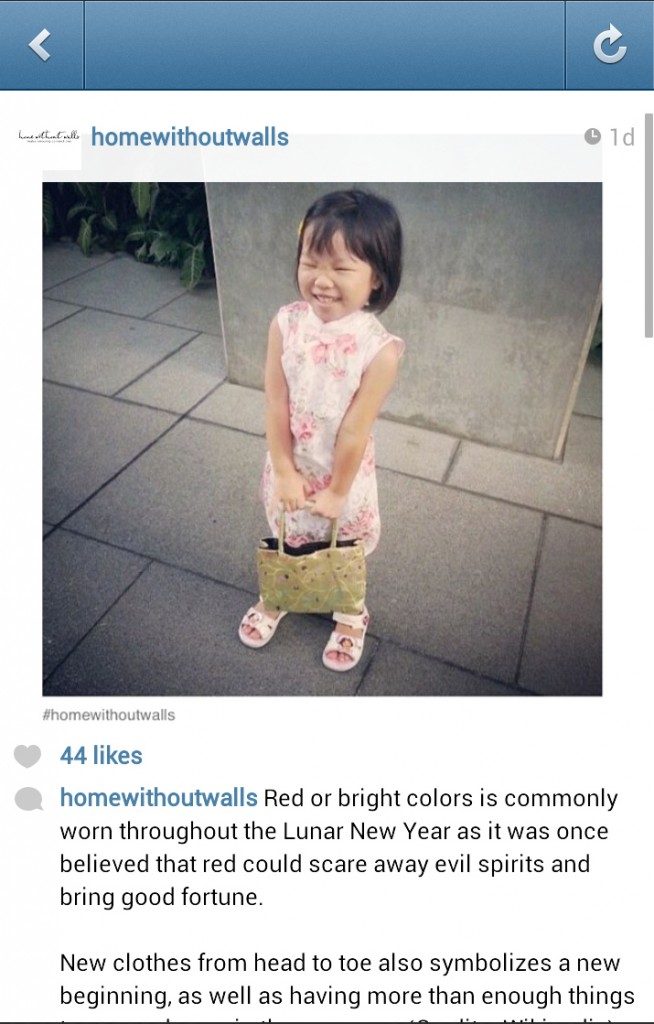 She does look uber adorable here, don't you think 🙂
Follow me on Instagram too.
My username is Susankoh.
Linking up with
Tagged: 2013, Chinese New Year, Chinese traditions, Instagram, photo heart fridays, Photography