Father Day falls on 21st June this year. So on the blog, I'm sharing a Father's Day card idea that's for all the cool dads out there.
It's not quite Summer here in our part of the world, after all all we get here in Singapore is Summerrific weather besides the rain. Anyway this idea was inspired after I saw it on Pebble's Instagram account here since it's Summer over in the US.
Dad, You're So Cool!
To make the popsicle, I got my ice cream stick and a coloured card stock paper (3 inch by 4 inch) which I folded in half and attached the ice cream stick.
For extra details, I punched some stars to make them look like sprinkles and added dotted lines to the edge to make it stand out.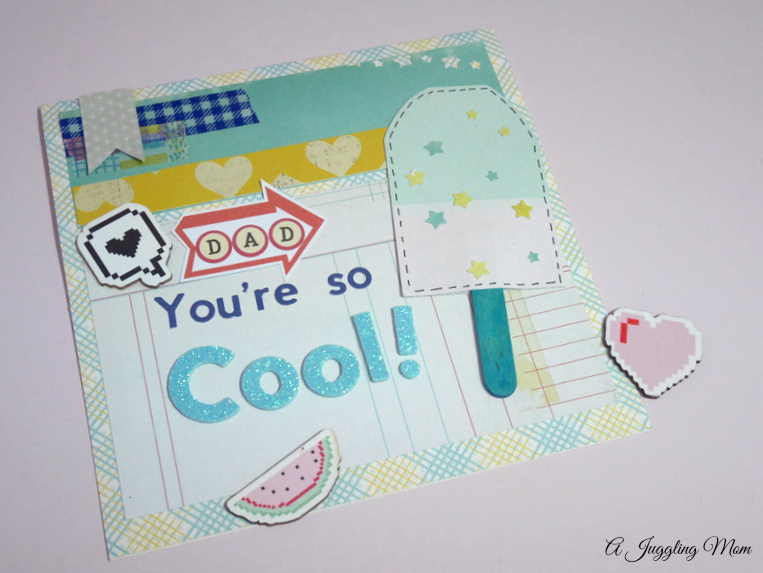 I used complimenting card stock and put them together with washi tape (as always) and used alpha stickers since my handwriting is atrocious.
The finishing touch was a speech bubble wooden tag that I bought  from Typo and it really helped to brings out the message.
I'm planning to make a few more popsicles where Sophie can pen messages on why she thinks daddy is cool at the back and place them in a mason jar so that Alexis can always read them from his little darling.
On a totally random note, I really adore the variety pack of wooden tags from Typo where there are 12 designs with 6 of each to choose from. The designs are super cute and adorable and favourite have got to he the donuts and slice of watermelon. These would make perfect embellishments for more cards or craft projects too.
There are other sets at Typo and I just discovered that Bugis Junction has a huge Typo on level 1 too!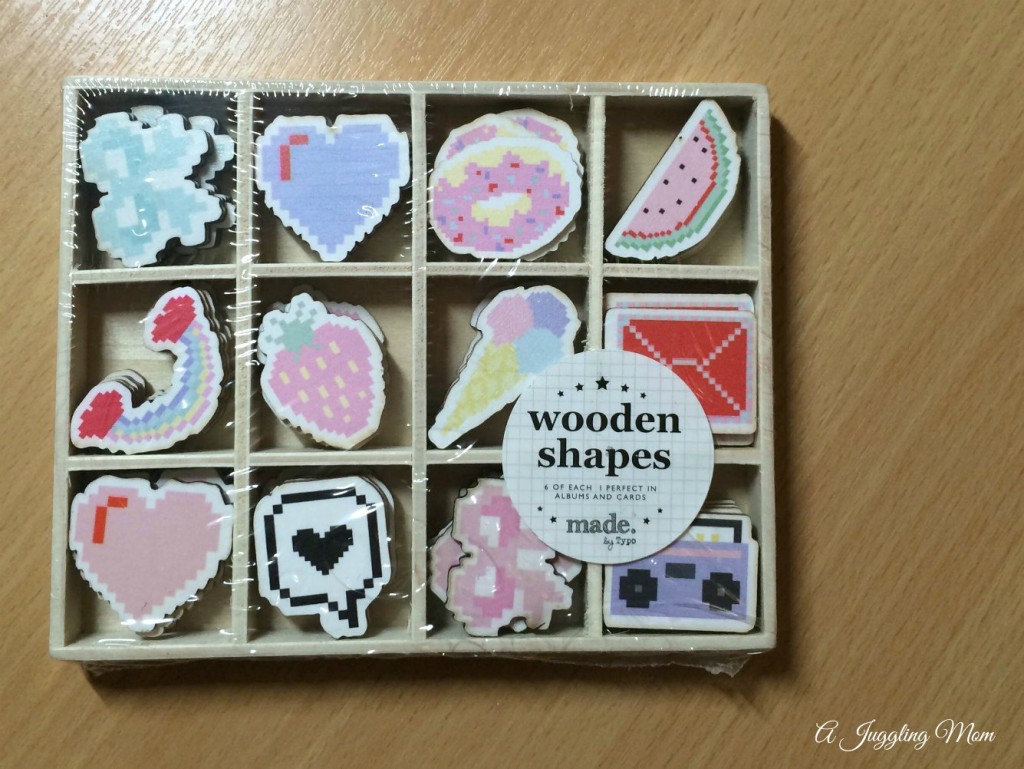 Hope you like this card idea and gives you some inspiration to celebrate the cool dude in your life!
To all the amazing dads, Happy Father's Day! 
Tagged: cards, Father's Day, gift ideas, Handmade