Having heard so much of Punggol Waterway Park from friends, we decided to explore this little hidden gem in the northern part of Singapore. We didn't know what we can expect there so we only brought only Sophie's strider and her helmet for a little adventure.
As carpark spaces was quite limited in the Punggol Waterway Park's carpark, we drove a little further where there were parallel parking lots along the main road. As we made our way to the park, we came across this gravel path and stopped for an Instagram worthy picture.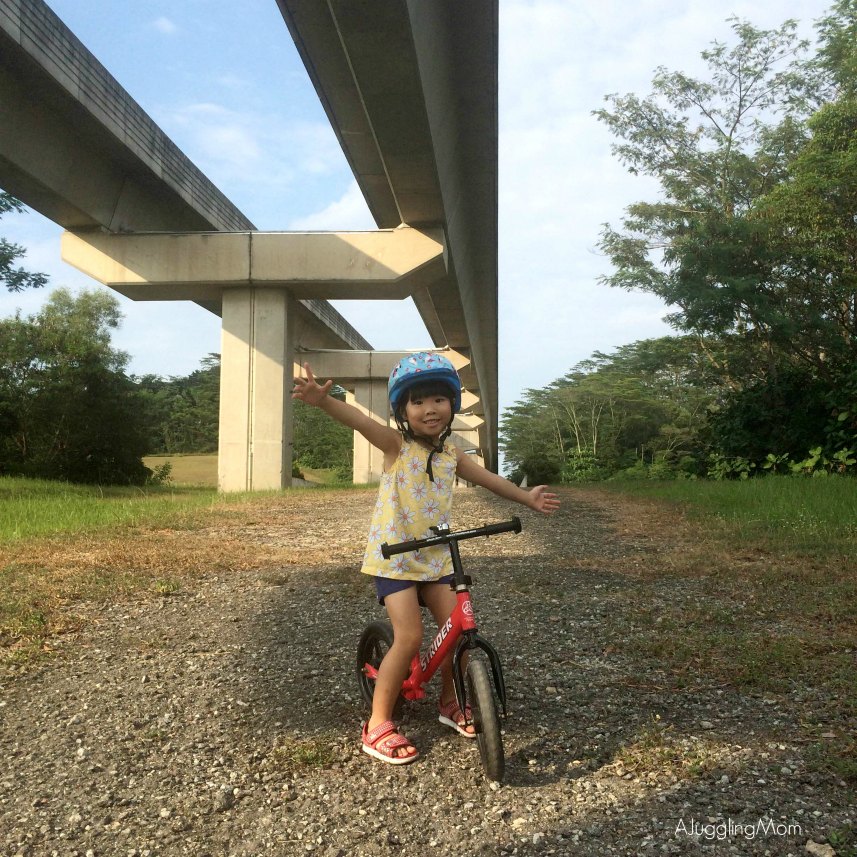 After we passed then carpark in the park, we saw a small water play area near the Adventure Bridge but didn't stop to play as it was pretty crowded and we didn't prepare any swim attire or change of clothes for Sophie.
But Sophie didn't seemed to mind at all, as she zoomed off on her strider to explore what else the park had.
It was such a refreshing change to be enveloped by nature where the sky looked extra blue and your spirits felt instantly uplifted by the beauty of nature.
As we got there before the sun set, the park had a stunning glow to it. And even though we were not in our sports attire, walking along the concrete pavement didn't seem so tiring as we took into the beautiful sights of nature.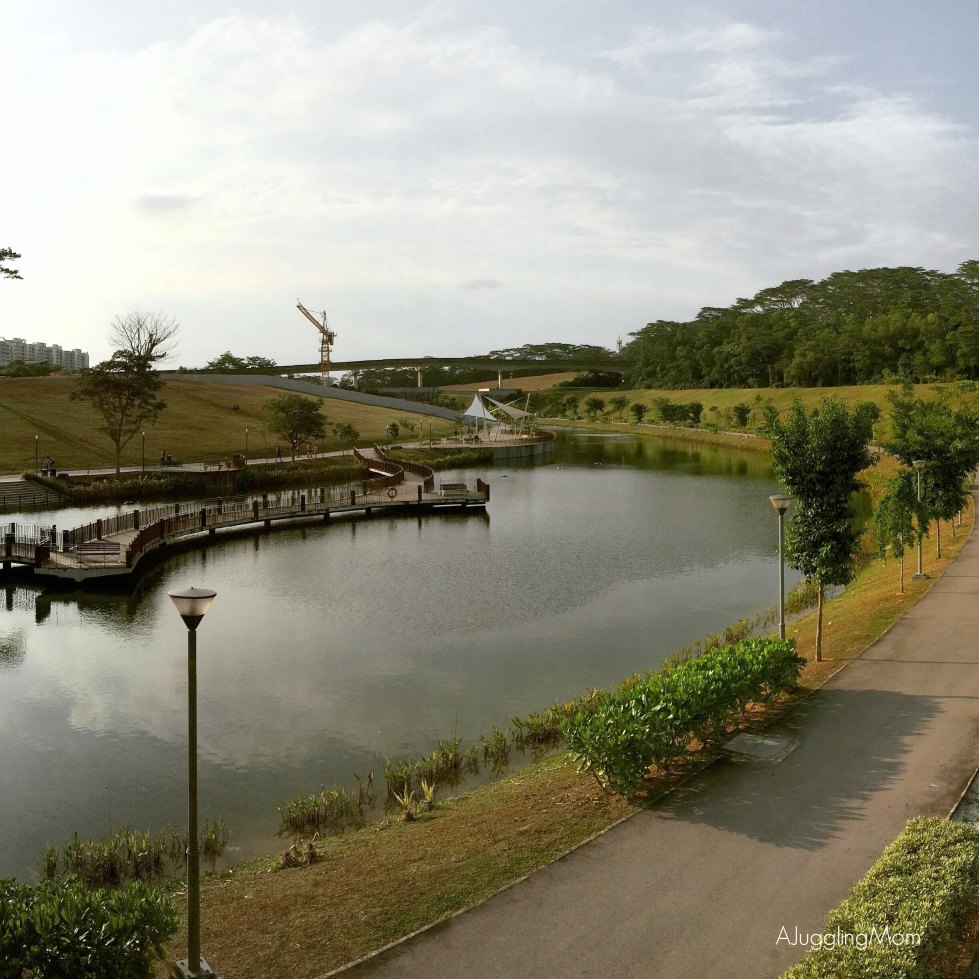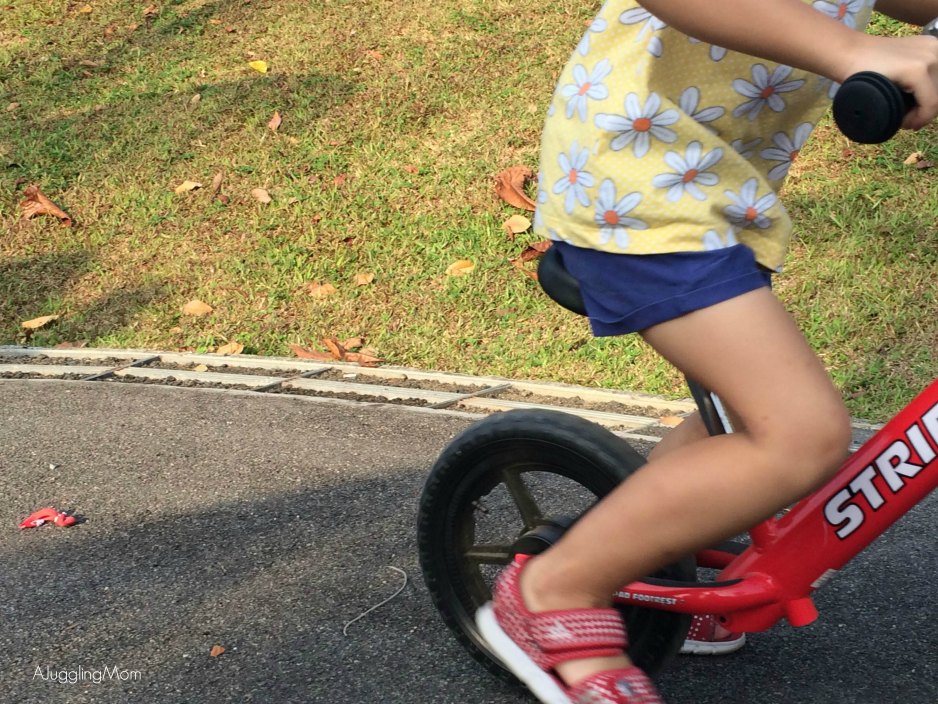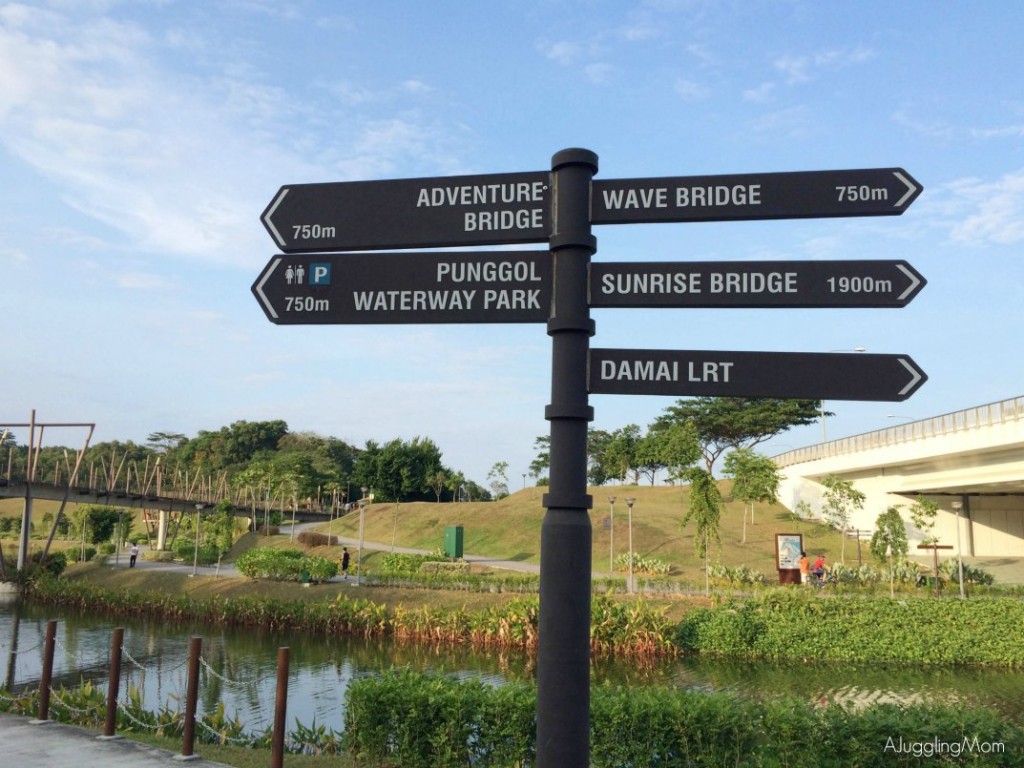 Wouldn't you agree that this is such a breath taking picture of the sky behind us.If only, we'll slow up and turn our gaze upwards more often to see the wonder of God's creation.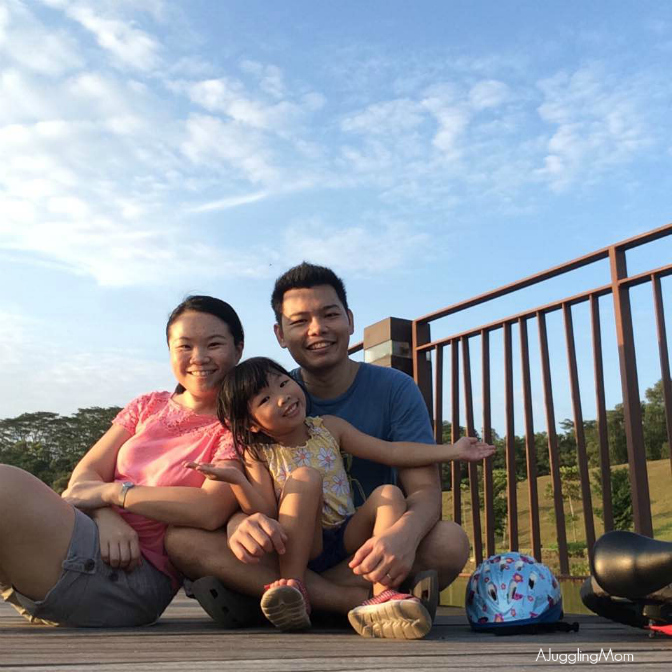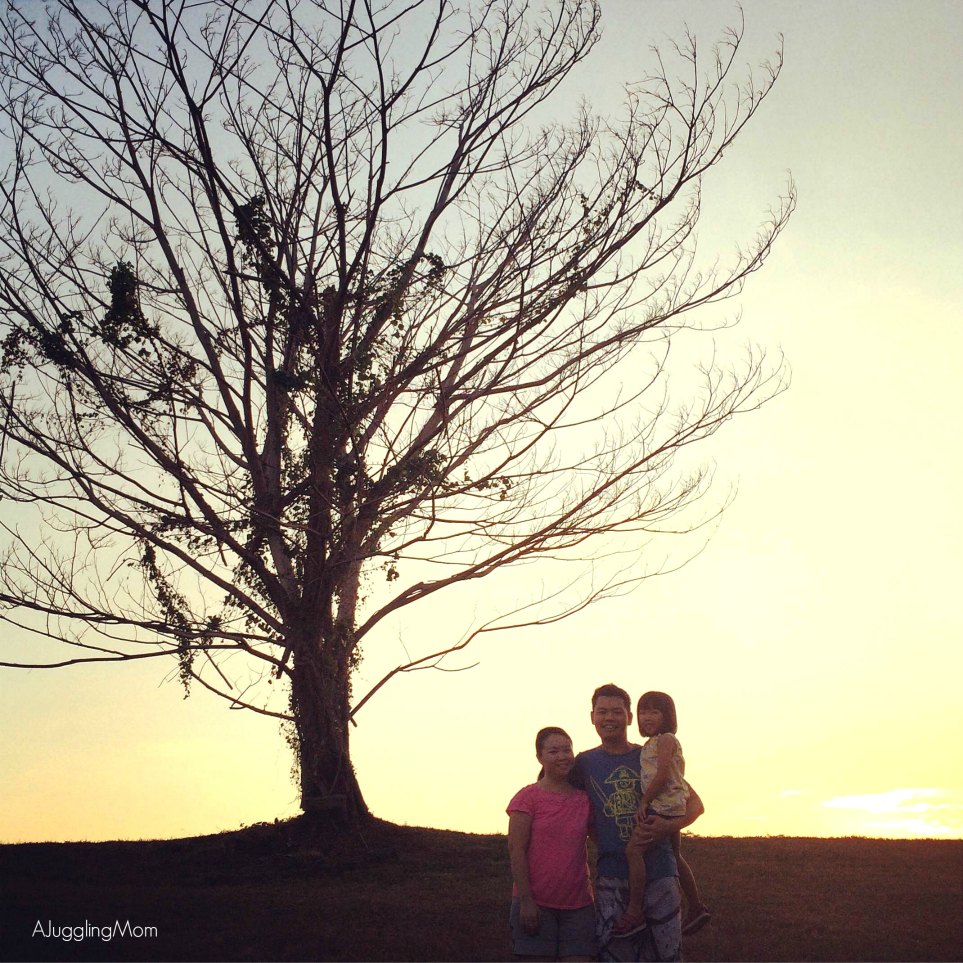 We went up this slope as we saw many people taking photo of the famous picturesque tree that was dubbed the Instagram tree by Mothership. In fact, it even has an instagram hashtag, #instagramtree with over 900 photos.
I can see why it's such a popular spot for photos and we managed to take this family photo during the magic moment just as the sun was setting.
It's no wonder we saw a couple taking maternity shot, a family of 3 generation taking a family photos and a pair of lovers taking couple shots, with many others just snapping away.
We didn't managed to explore the whole stretch of the Punggol Waterway Park and I'm sure it has much more to offer. So perhaps a more appropriate footwear would be on our skates the next time.
Don't you just love exploring new places with the family on weekends. Which is one place that you've recently discovered, so share them in the comments below.
UPDATED Aug 2015
We heard that the famous Instagram tree was struck by lighting back in July 2015 and now only has half it's leaves… or less 🙁  Think it will be a matter of time before it gets removed.
Tagged: Around Singapore, Singapore, Weekend activities, weekends