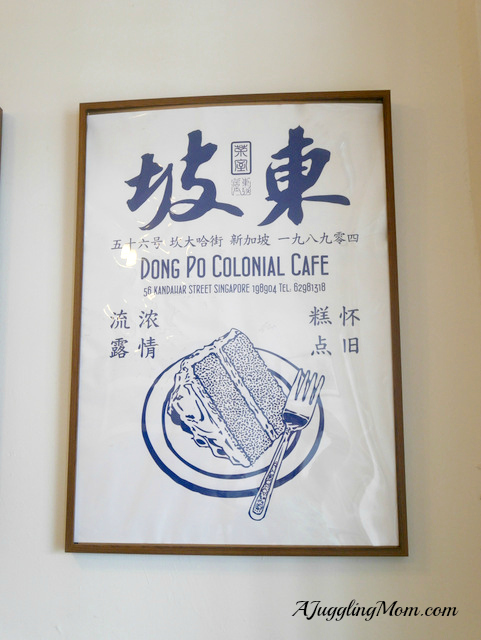 I first heard about Dong Po Colonial Cafe from ieatishootipost when Dr Leslie sang praises of just about everything in the cafe. I made a mental note to check out the cafe but never got round to it until recently.
Stepping into the cafe was like a blast from the past. The walls are adorned with vintages posters of cosmetics brands from my mother's era. I liked their use of retro looking furniture as well as memorabilias, magazines, and even traditional childhood games.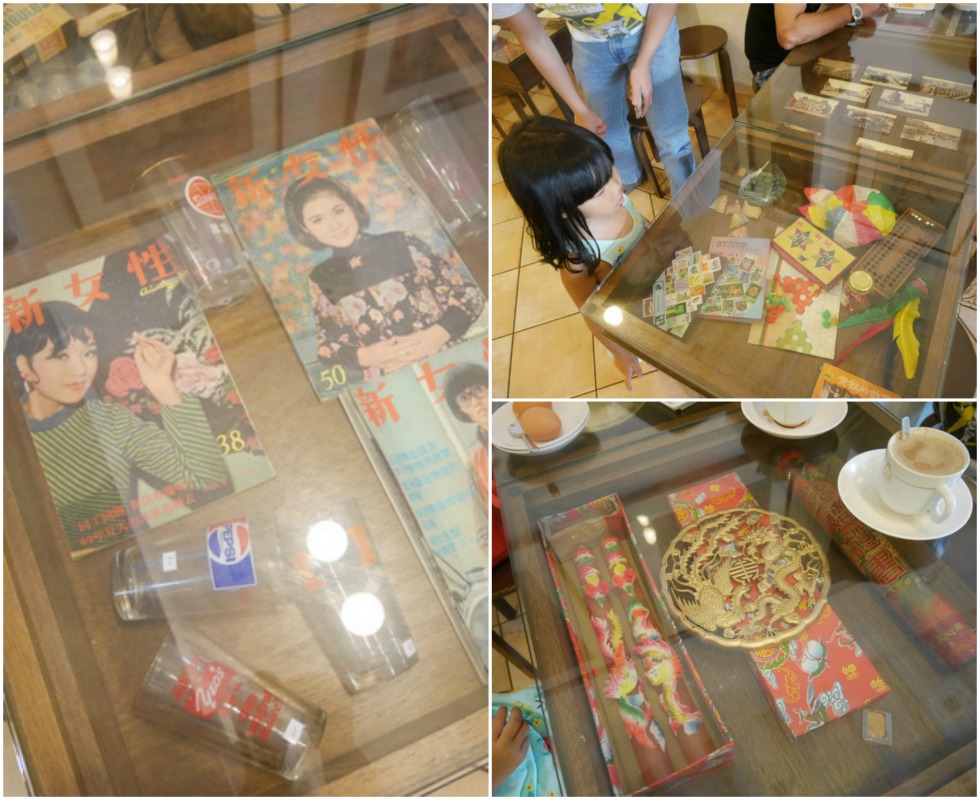 The cafe is not very big but when we were on a weekend morning, there were enough seats for everyone.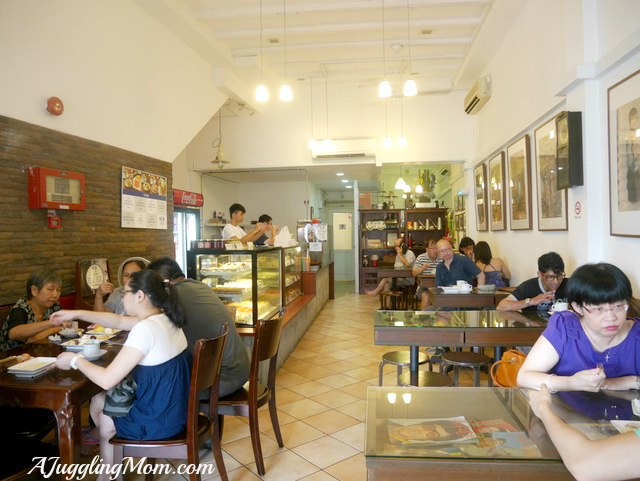 They offered so many old and new favourites that Sophie was stumped. Where do you even start? But it was not long before these 3 hole cookie caught Sophie's eye and she asked for one.
Their signature long cup vanilla cup which is so buttery soft and goes well with black coffee. Noticed that unlike most places which serves them as a slice, this long shape makes it easy for you to dip into your cup of coffee.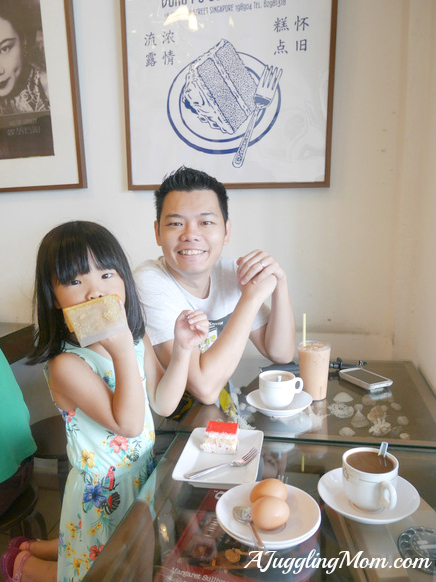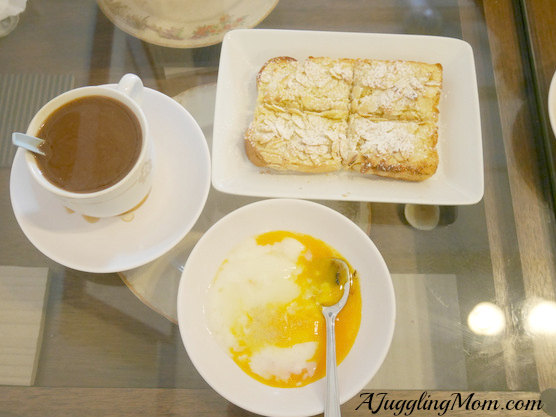 My choice of breakfast was the Bostock with eggs and a kopi O. Bostock is an Almond Cream French Toast and I liked how it had the right amount of caramelised syrup without being too sweet. And I enjoyed every bite as I sank my teeth into the almond flakes on top of the bread. No wonder it's one of their top sellers.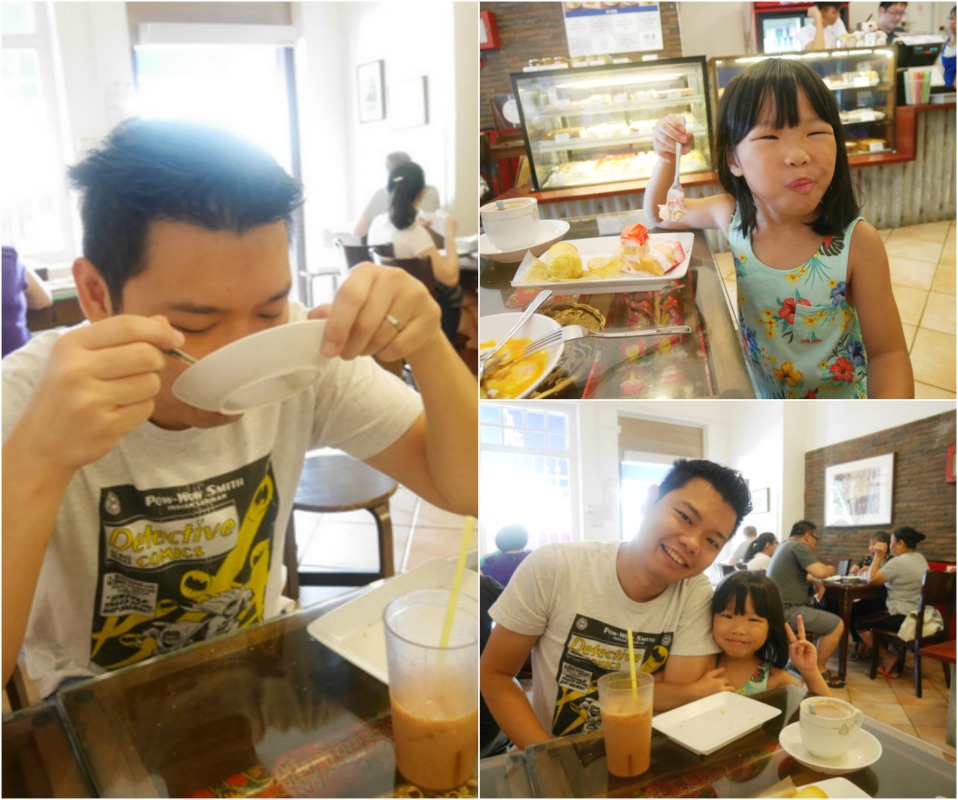 Slurping it all up, yes the good old fashioned way.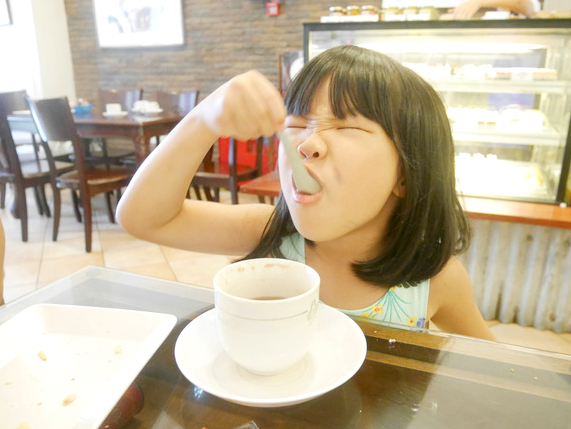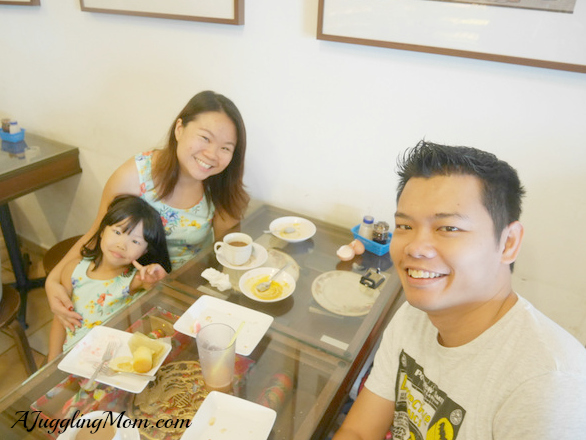 Just before we left, I noticed that they sold jams and their zesty lemon curd sounded like something that will make my tummy very happy 🙂 Next time perhaps.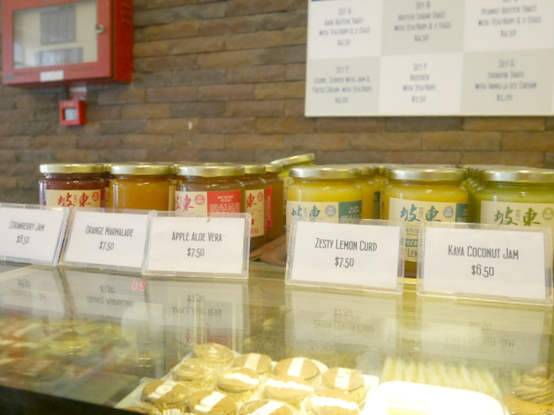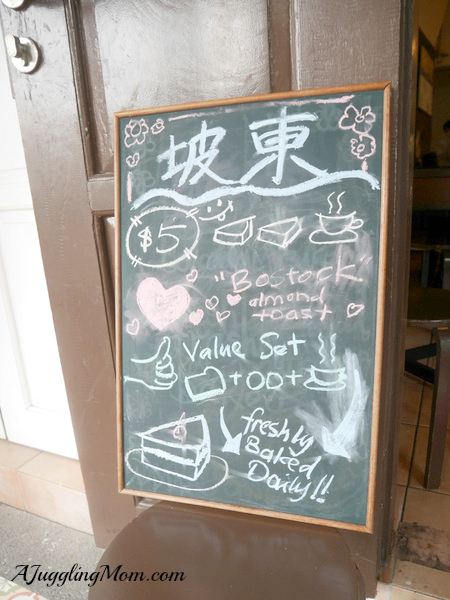 Interestingly, they open till 8:30pm and 9:30pm even without any staple food. Guess their items are still good for a light bite for the night.
Dong Po Colonial Cafe
56 Kandahar Street Singapore 198904
Tuesday-Thursday: 9:30am-8:30pm
Friday-Sunday: 9:30am-9:30pm
Close on Monday
Tel: 6298 1318
Tagged: cafes