Last night before I slept I thanked Sophie.
I thanked her for gracing me the title as the World's Greatest Mum even though I often feel far from one on many days. Days when I lose my temper at her, days when I don't spend enough time with her, days when I withhold my affection because she got me mad, days when I'm a mean mummy.
Thankfully, my little angel is more patient and forgiving than me and I'm always assured of her love when she runs and showers me with lavish hugs and kisses.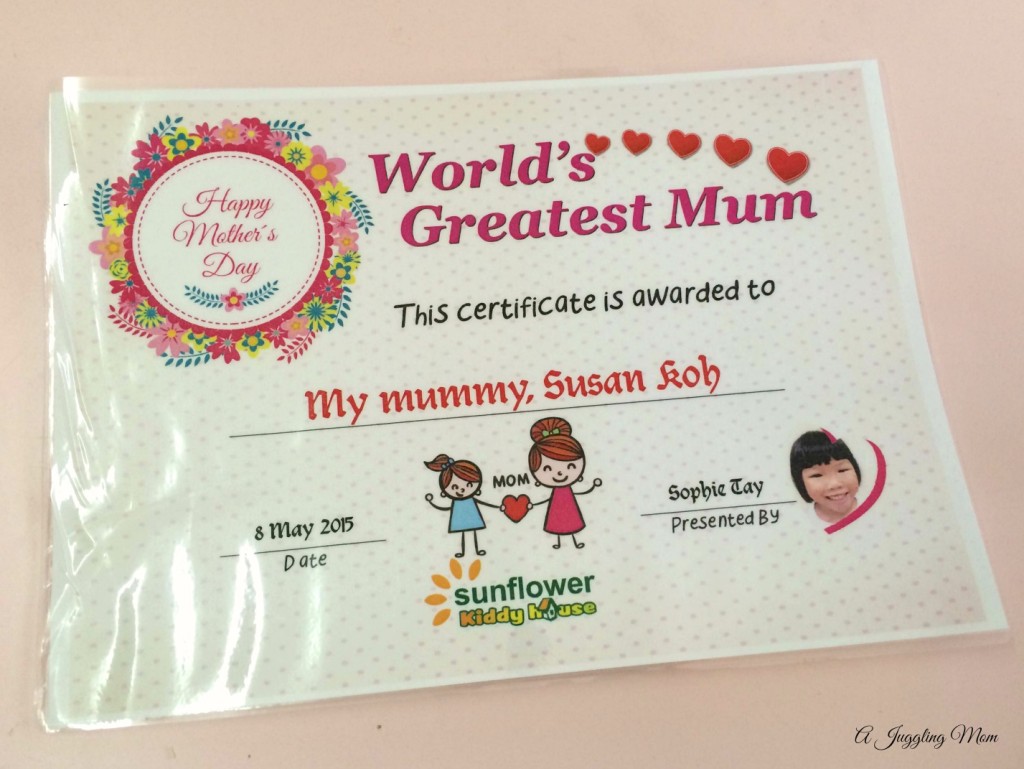 At the Mother's Day celebration in her childcare yesterday, I was presented with a certificate and a handmade gift from her. It was so heart melting to see her swell with pride and looking a bit shy as she presented the gifts to me and wished me Happy Mother's Day.
Give me handmade flowers anytime that will last a longer time 🙂
She also made a card and wrote the contents of it by herself. I LOL at the first line where she said, I love you when you say I can eat junk food!
The content of the card reads
"Mummy, I love when you say I can eat junk food. I feel so special when we get to travel and see so many things together. I will never forget all that you do for me. You love me best and I love you best too. Thank you mummy!" 
Her class teacher also made them write a journal entry about why they love their mummy and I can tell that she enjoys spending time with me and delights in the physical affections like hugs and kisses.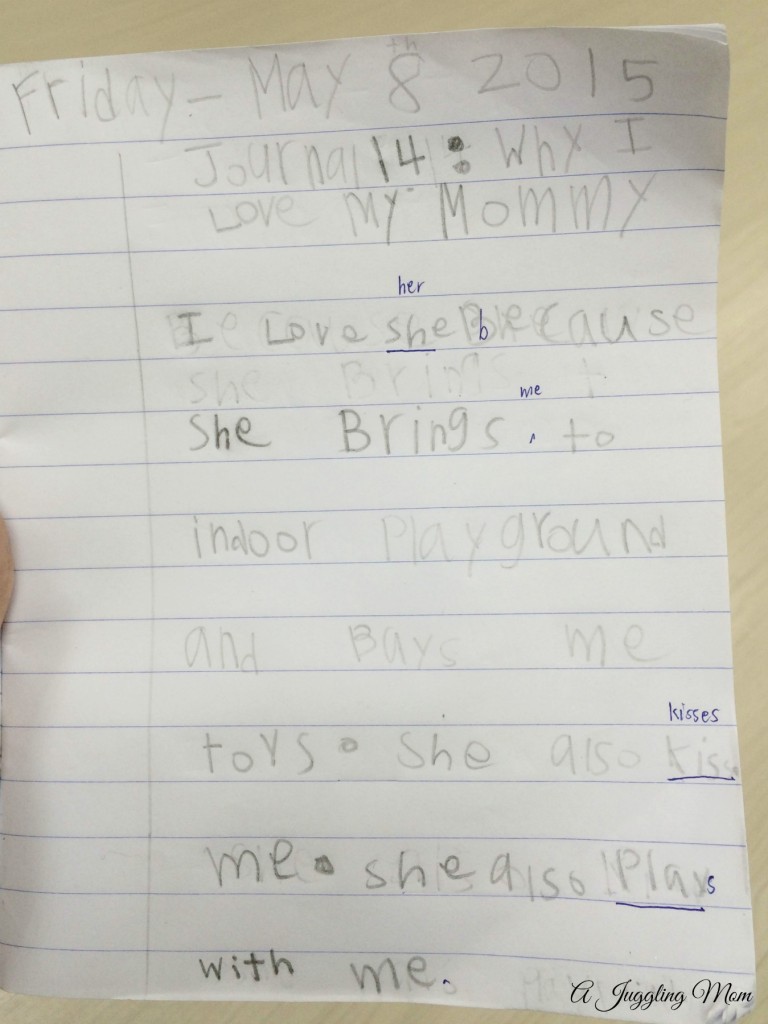 Dear Sophie,
Thank you for appreciating who I am and what I do. Even though, being a mummy is no walk in the park and I joke about coming home for my second shift from work, you always bring me so much joy and take away the tiredness when I hear you recounting the funny stories that happened in school.
You mean the world to me darling and I promise that we'll have more fun together! You'll always be mummy's little baby dear.
Love you to the moon and back X100
Mama
– – – – – – – – – – – – – – – – – – – – – – – – – – – – – – – – – – – – – – – – – – – – – – – – – – – – – – – – – – – – – – –
This post is part of the Dear Mummy blog train hosted by June of Mamawearpapashirt.

Click on the badge to read what other kiddos have to say to their beloved mummies! 
Next up is my dear friend Angeline who's been an inspiring mummy with a big heart for people. Angie is an imperfect Mom with a perfect God. This year, after 16 years of marriage, she will be be celebrating Mothers' Day as a Mom of 2 for the very first time.  She and her husband co-author a parenting blog, www.lifestinymiracles.com where they share the ups and downs of marriage and parenting in this fast-paced, crazy world.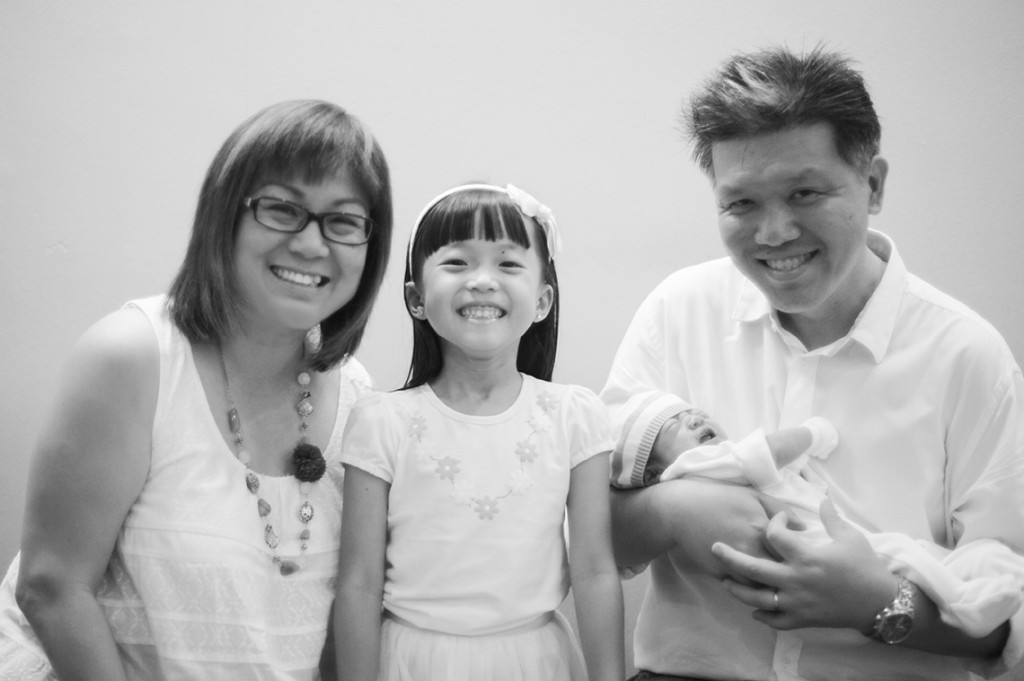 Tagged: Mother's Day