With a toddler who's turning 2 soon, the average sized playground is no longer big enough for her bountiful energy. So it's off to the great outdoors we go after packing her ball, bicycle and bubbles and headed to the East Coast Park (haha don't ask me what's what with the Bs there).
To my dismay, my little princess behaved like she was really royalty (read the princess in the house) and flatly refused to walk on the ground. I can understand if she was barefooted and made to walk on sand. But she was wearing her shoes plus her socks but she still insisted on being carried.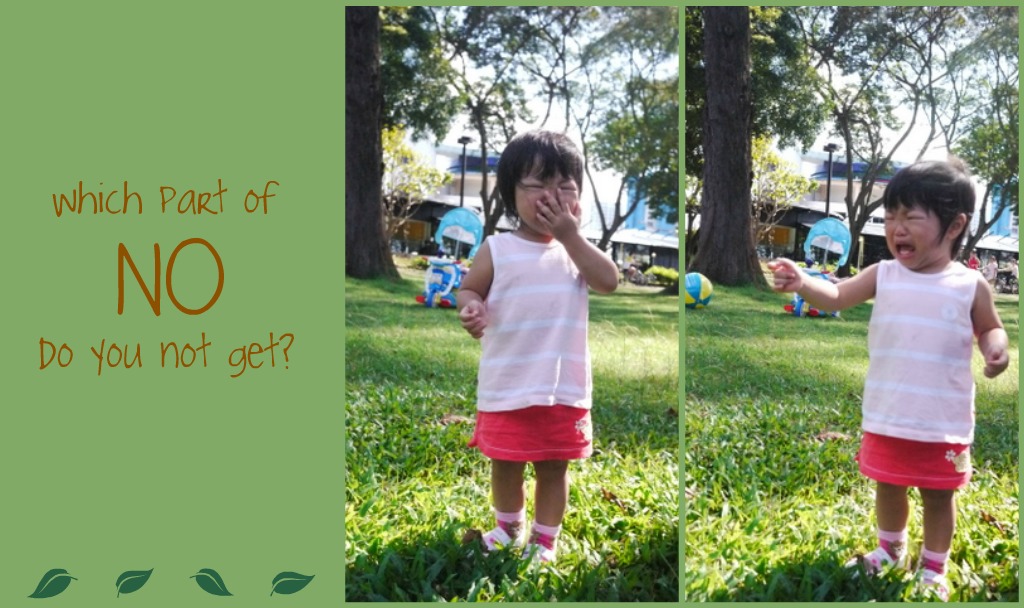 I thought surely then we can go play bubbles on the pavement… but all she could say was "NO!" and cried and cried and the tears just wouldn't stop…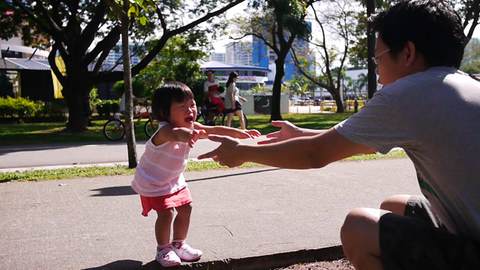 Sensing my irritation from the sweltering heat and mounting frustration with Sophie, Alexis suggested to go to the Changi Airport where the little one can run as much as she wants while still being in an air conditioned environment. So without hesitation, we packed up and headed off.
It's hardly a surprise that Changi Airport has become many Singaporeans favorite hangout place to be with their families for the weekends and public holidays. In fact we spotted many young families like us with kids in tow, be it in their arms, prams or simply running around.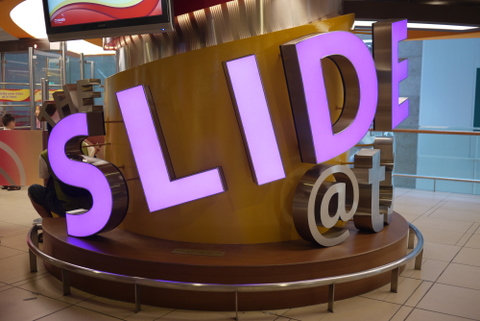 Most of you with kids would agree that the abundance of space is definitely a factor that many parents like about the airport. In addition, there's the variety of food ranging from cafes, restaurants, fast food joints or just good old Ya Kun whenever you need a drink or a bite. For those with young babies, you don't have to worry about the baby room as you can be certain they will be well maintained and equipped with hot water dispenser and a nursing area. Oh and for the shopaholics, guess what, GST is absorbed in most shops when you shop at Changi Airport.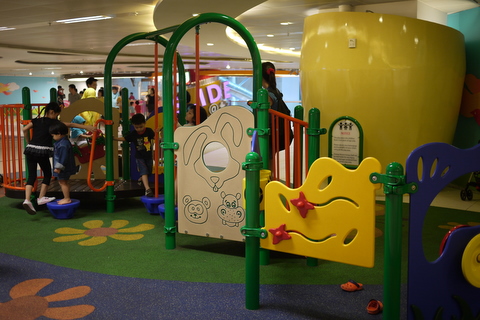 The new playground in B3 that proved to be a huge hit with the kids.
Even spotted an arcade for the older kids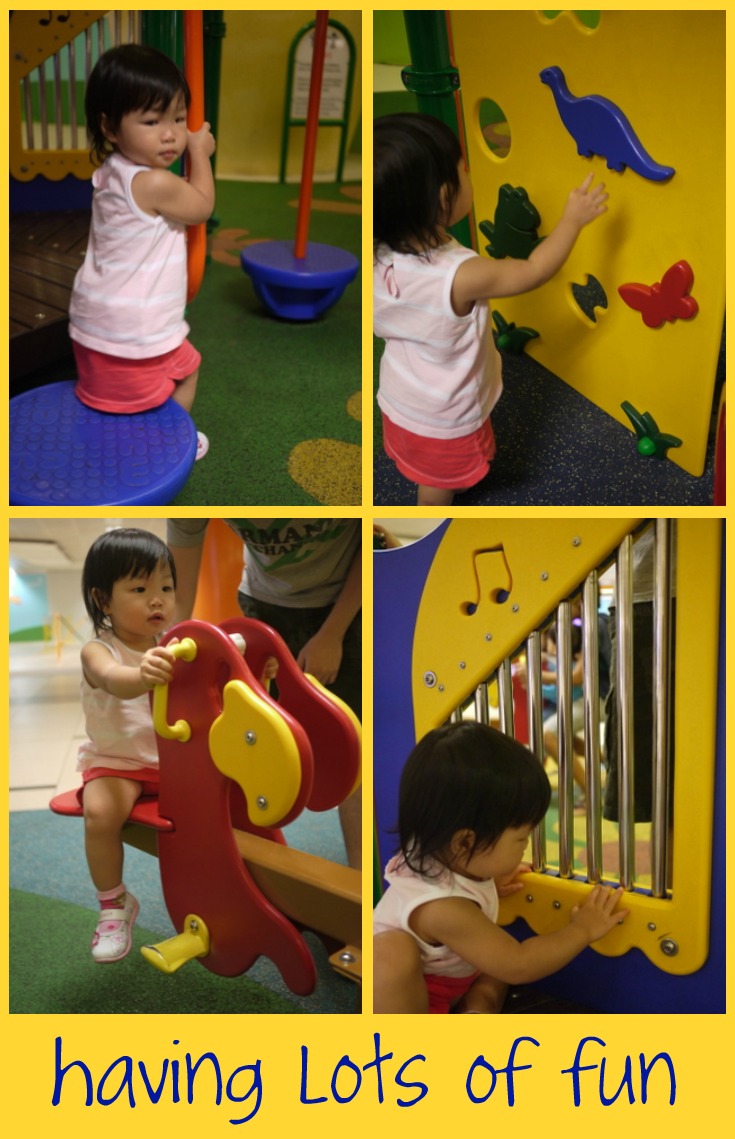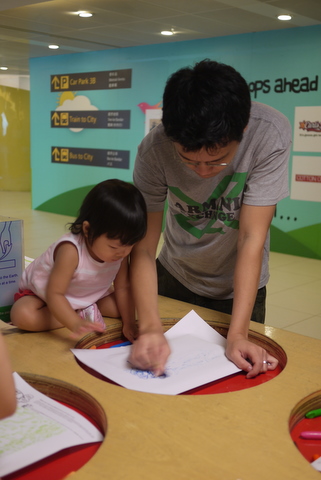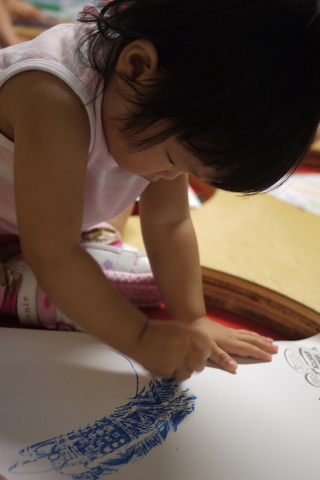 Sophie shading intently on the paper to unveil the prints under it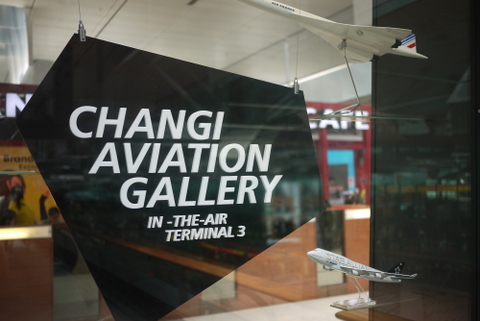 We were pleased that the viewing gallery was finally opened after being closed for upgrading works for a while. And this area too has proven to be another big hit with the kids. Sophie was especially facinated with the cages with pictures of animals in them that bore information on how animals are transported by air.
And for the rest of us, there's informational bits that will give you a little more insight on the ins and outs of the airport. And for those who just appreciates the space for your kids to run, there's no lack of seating area for you to just sit back and relax.

Needless to say, Sophie had the time of her life in airport while I was thankful for the aircon and even more for the hubby who ran after her, did coloring with her and made sure she didn't push the younger kids or get herself hurt from all the monkeying around. And for that, he got a lovely photo with Sophie who was attempting another cutesy pose.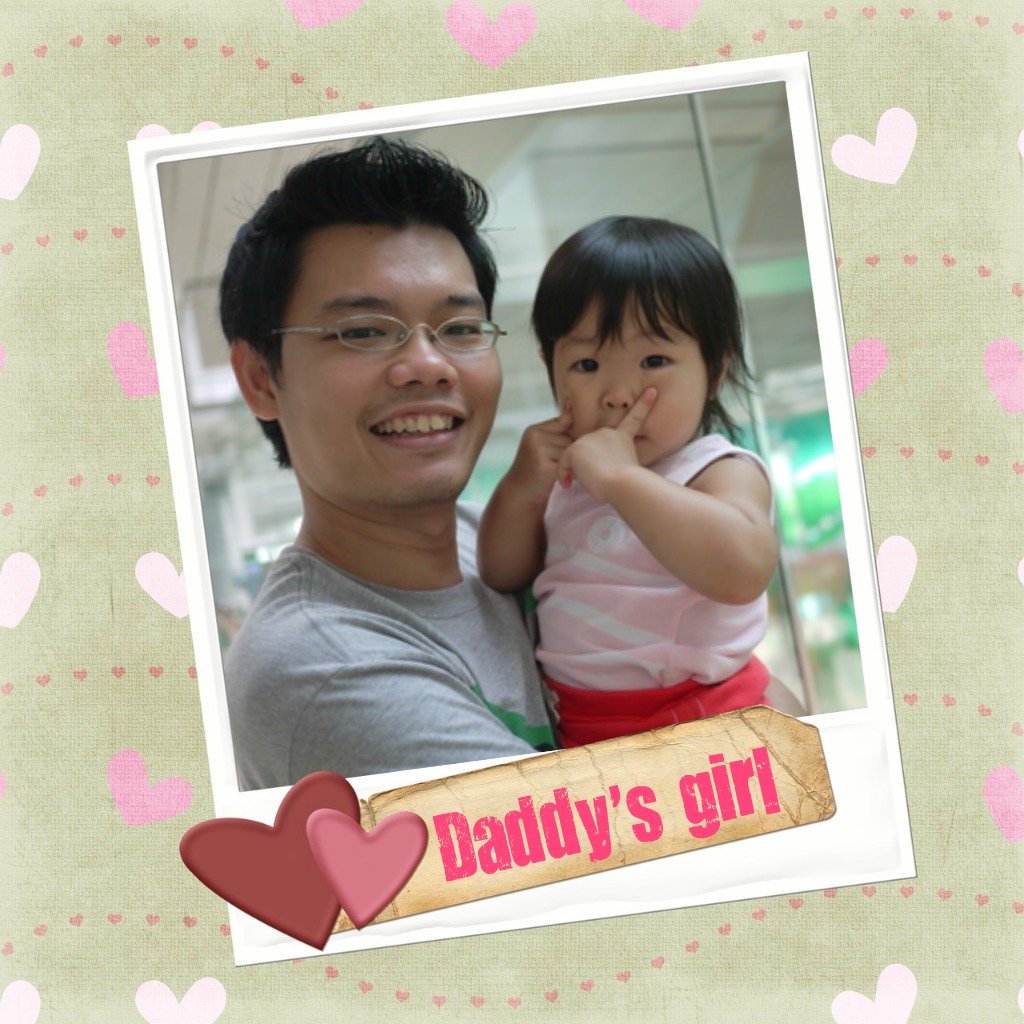 Tagged: Changi Airport, places to go, weekends