Last Sunday, we made a trip down to the Singapore River to soak in the festive spirit for the Mid Autumn festival.
The Mid Autumn festival is celebrated on the 15th day of the eighth lunar month, when the moon is at its fullest. This is the season when children carry their brightly lit lanterns and families gather together to feast on moon cakes and pomelo while gazing at the moon.
There was a whole line up of programs and activities happening every night till 14 October 2012 but the main highlight for us was to admire the gigantic lanterns that adorned the banks of  Singapore River.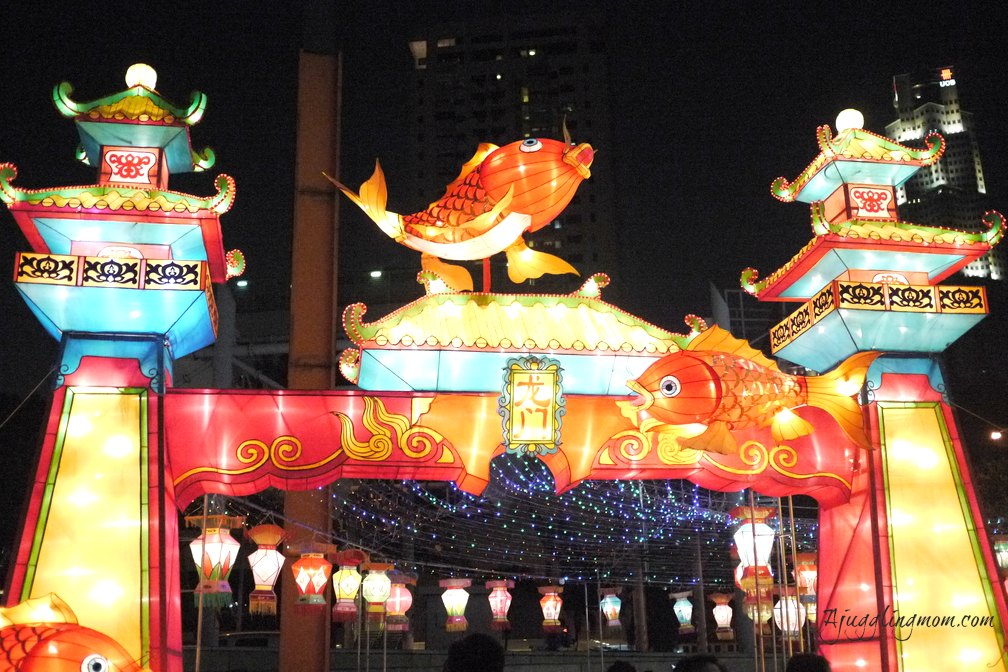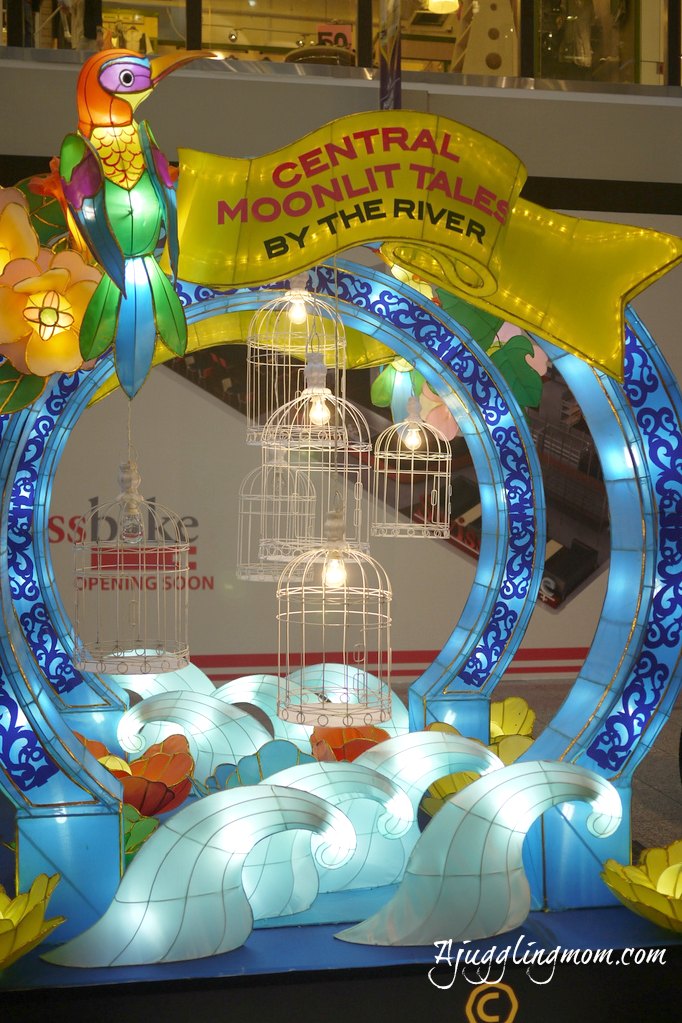 Like last year, the 12 Chinese zodiac signs took centre stage and had everyone jostling to take pictures besides their zodiac signs.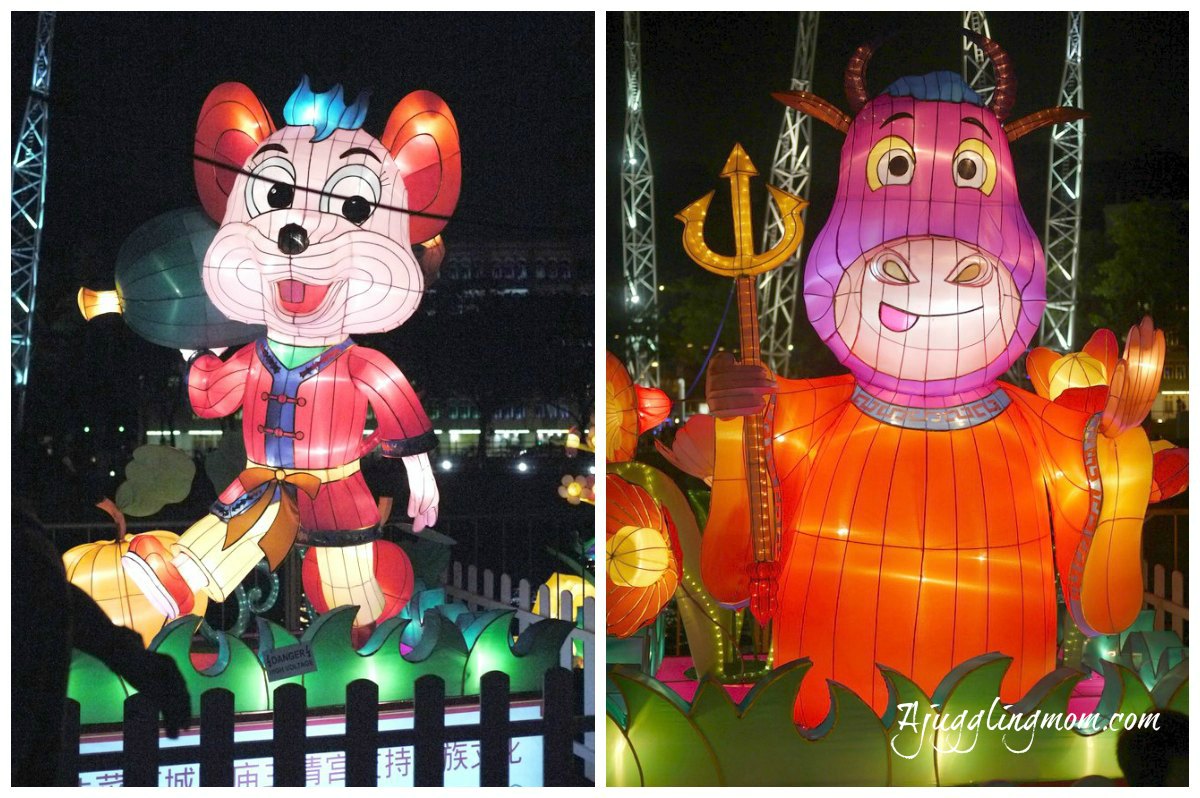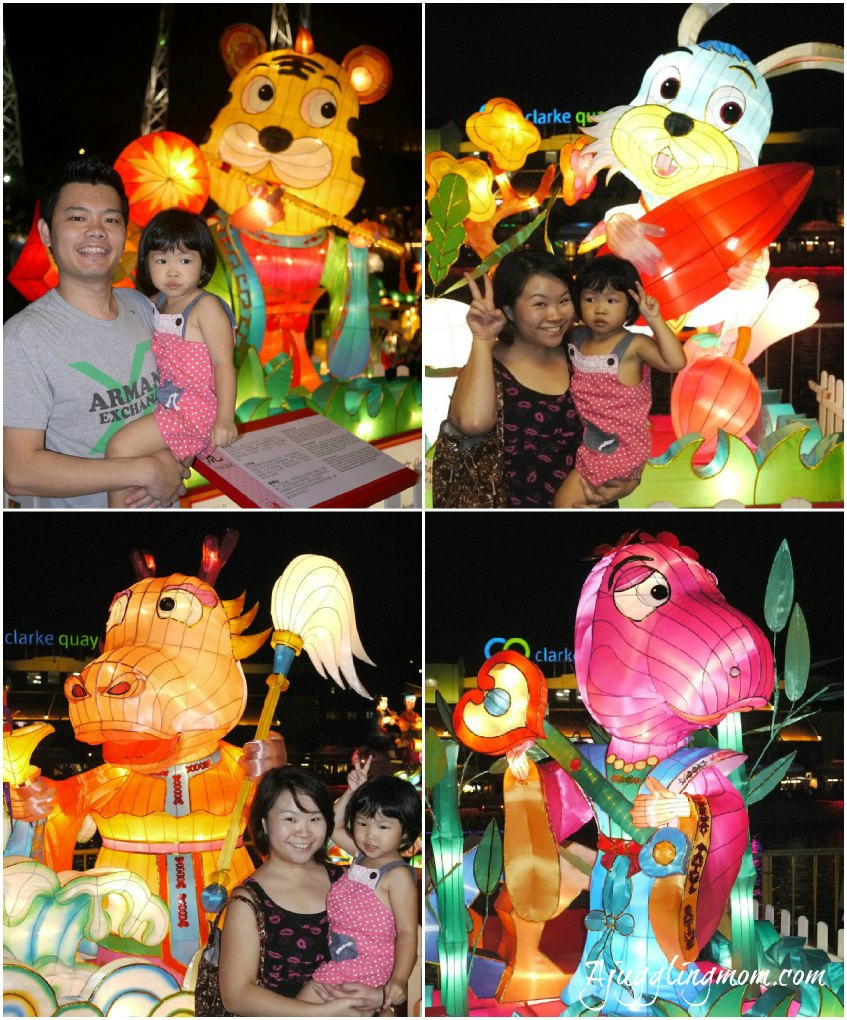 Sophie posing with rabbit ears for the rabbit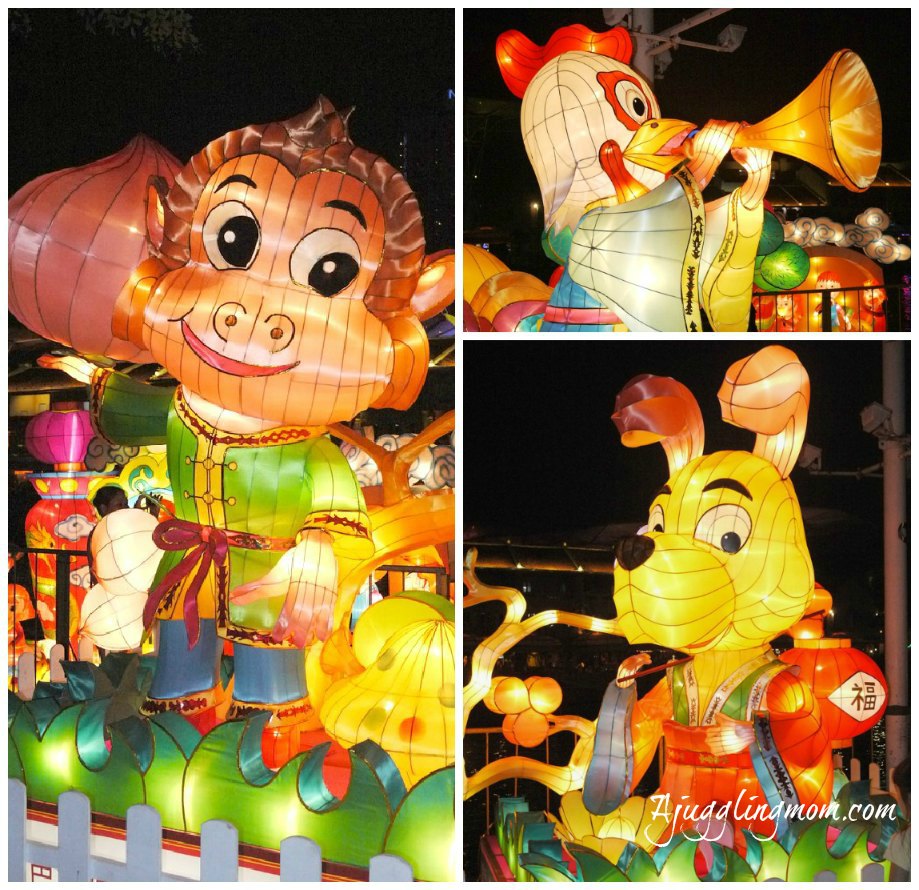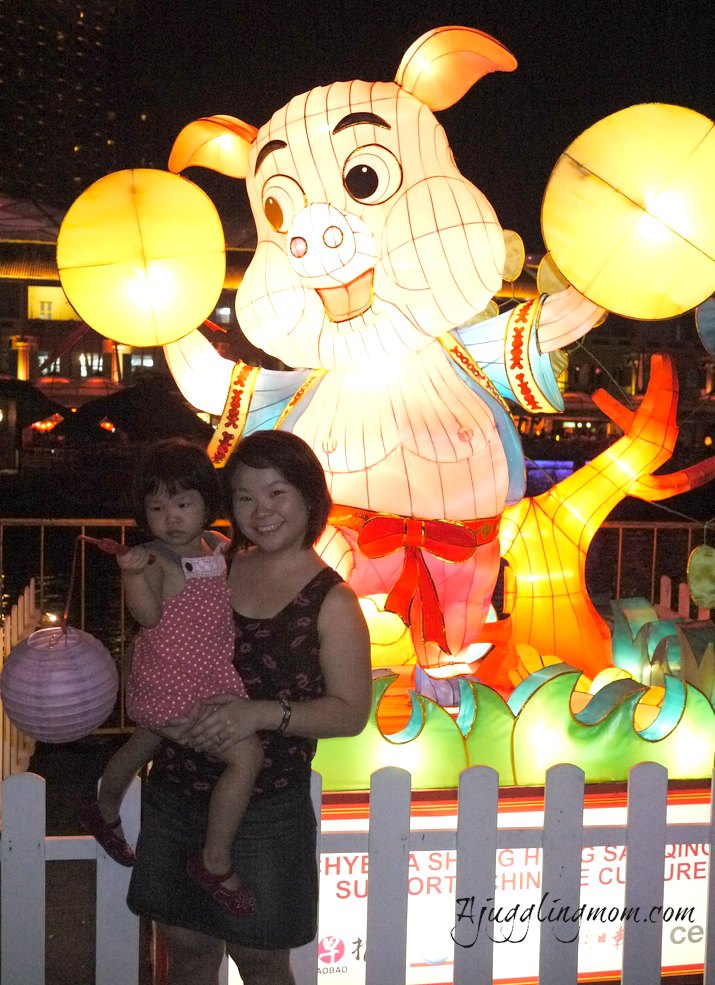 Sophie  with a complimentary lantern from one of the kind stall holders
Besides the Singapore River, Chinatown and the Chinese Garden are another two popular venues to soak in the Mid Autumn festivities. The display will be on til 14 October 2012. Don't miss this yearly lantern display.
Tagged: lantern, Mid-Autumn festival, Singapore River