These days I have become a monster mom at home. I mean the kind who raises her voice, threatens with a cane and may have been even guilty of using the cane on a couple of occasions when the kid just simply refuses to obey. Oh the whining and the endless whys and whats which goes on and on, testing every shred of patience in your body. And have I even added the screaming and even some tears too, some from her and me as well.
If you have a toddler (or two) at home, this may sound like a familiar scenario. But this also made me question just where did all the wonder in my child go?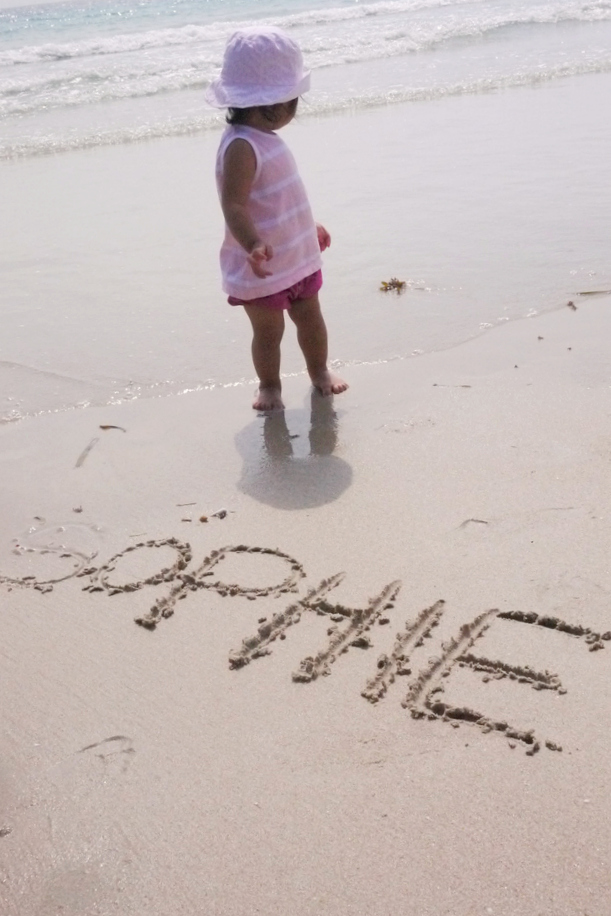 When I was a new mom,I would jump to my feet when Sophie so much give off a squeak. I didn't even mind when I had to clean and wipe her bum when she had explosive poo every other hour as a babe. How patient I was when I was trying to teach her to call mama, papa. Or when I cheered her when she was learning to take her first steps.
But as she got older, or rather entered her twos, somehow the other person who turned into a terrible person was me. And along the way, I've also lost the awe and wonder in this child.
Don't get me wrong, I still love and adore her, but when she throws her tantrums and has those meltdowns, its easy to throw those affections out of the window as the disciplinarian in me emerges.
It breaks my heart to be harsh on Sophie but thank God she is more resilient than I think and always bounces back on her feet when we make up with a hug and a kiss. But I'm also remembering that children have a very tender heart and we can easily crush their spirits if we are not careful in our discipline. I want to regain the wonder that I once had in my child and I found this list online on 50 ways I can celebrate my child. I love this list and want to share it with you.
This list is by no means an exhaustive one but it's a good start. I'm also reminding myself not sweat over the small stuffs and be more relaxed and be more patient with her. I pray that God gives me the wisdom to bring up this child of mine in the way that He wants, to give me grace that I so need and to regain the wonder and marvel at what a blessing she's been in my life.
Today's the last day for the Celebrating our Children linky party. To those who have linked up for Celebrating our Children, thanks for doing so and sharing stories on your child and what makes them special. May we never stop celebrating who they are or lose the wonder of who they are and what a blessing they are in our lives.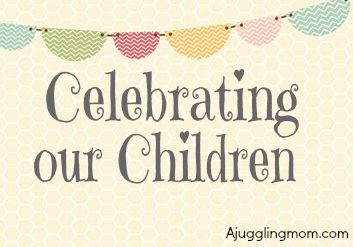 <div align="center"><a href="http://ajugglingmom.com/?s=celebrating+our+children " title="www.ajugglingmom.com"><img src=" http://i1264.photobucket.com/albums/jj499/Susan_koh/ChildrenBadge.jpg " alt="www.ajugglingmom.com" style="border:none;" /></a></div>

'); // ]]>

Tagged: children