Values are caught, not taught.
As parents, we all wish that our kids will have a good head for numbers, fluency for languages and intelligence to do well academically. But more importantly, they should have values instilled in them that will see them through life as a responsible individual when they grow up.
In Bleagh, local author, Leana Lyn Doray, uses a loveable blue furry monster by the same name (pronounced BLEH) to teach children values like empathy, tolerance, creativity, cooperation, appreciation and integrity when he starts his first day at school.  
Children all love a good book and Sophie was delighted to read about how the children welcomed Bleagh as they learn, play and work together as a team despite coming from different backgrounds. With some prompting in between, she quickly grasped how one should show empathy and acceptance even though we may be different. The scenarios are easily relatable as she attends the child care and is not unfamiliar to concepts where she has to work with her friends to finish a tasks.
I would recommend this delightful read for young readers aged 3-5, filled with cute illustrations where parents can introduce these vital  values to young kids.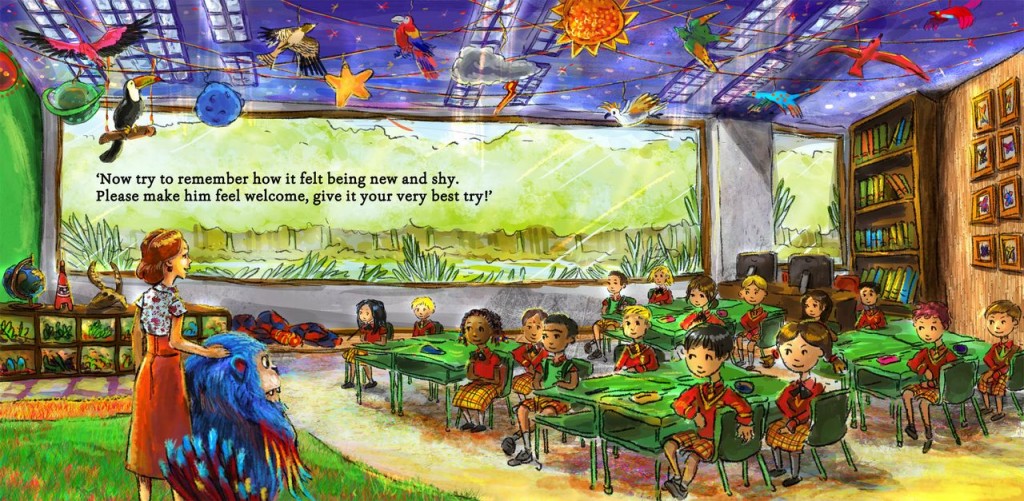 BLEAGH! will be officially launched on 11 May 2013 at local bookstores at S$12. A special Meet-the-Author session will be held on 25 May 2013 (Sat) at 3pm, at the National Library (The Plaza), Victoria Street.
Like their Facebook page here for more updates.
– – – – – – – – – – – – – – – – – – – – – – – – – – – – – – – – –  GIVEAWAY– – – – – – – – – – – – – – – – – – – – – –
For your chance to win a copy of Bleagh, simply take part in my Giveaway by completing the Rafflecopter form below. Good luck!
This giveaway will run from 23 April to 30 April, at 11:59pm Singapore Time.
a Rafflecopter giveaway

*A Juggling Mom received a copy of Bleagh in order to write this review. However I am not financially compensated for this post and all opinions expressed here are based on my own experience.
Tagged: Book review, giveaway