Back in my childhood days, a happy meal from McDonalds was a very very big deal. I remembered having to work hard for my meal at the golden arches restaurant, ie get full marks at 听写, before my parents would agree to bring me to McDonalds. If you're from the same era as me, then you'll probably recall how all the kids would covet having a birthday party at McDonalds, as they'll instantly get a status upgrade to be the "happening" kid in class.
These days, there are so many fancy options for children's birthday, from indoor playgrounds, to the gym, and even to the zoo! To reminisce our childhood memories, my group of mummy friends decided to organise a birthday party for our 2 year old toddlers who were all born in the month of August. The party was held at the Ridout Tea Garden in Queensway.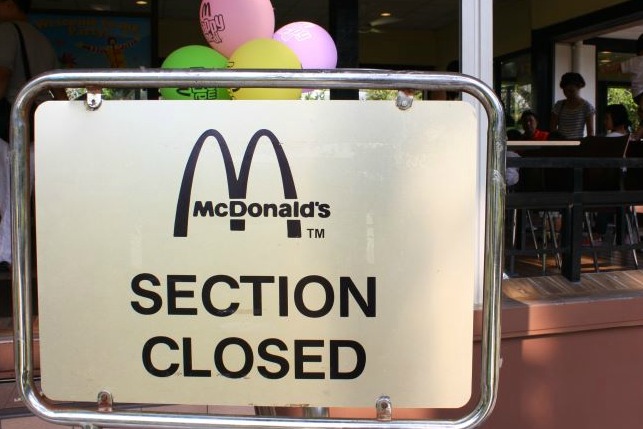 Party in session
The party section was in a non air-conditioned area in the restaurant. But thankfully, we had a nice cool weather by the late afternoon.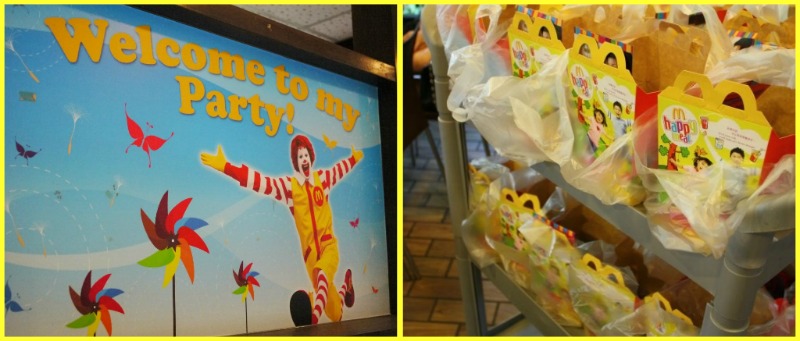 The kids took part in some simple games. One was hide and seek and another was a relay to scoop as many bottle caps into a pail with a spoon. Quite a challenge for two year olds!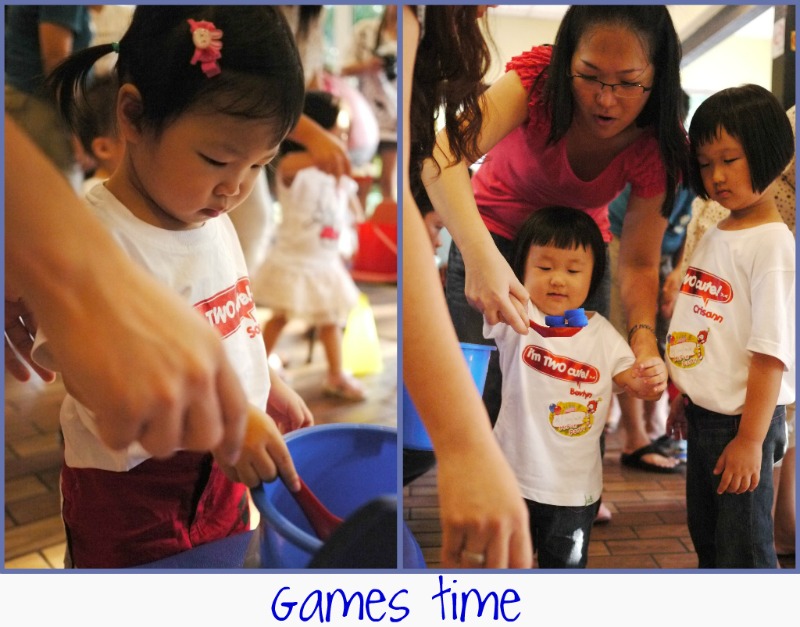 When it was dinner time, the kids were for once more than happy to settle down and chomped down into their Happy Meal which well … made them very happy. After all, it's not everyday that their parents give them the green light to have nuggets, burgers and fries.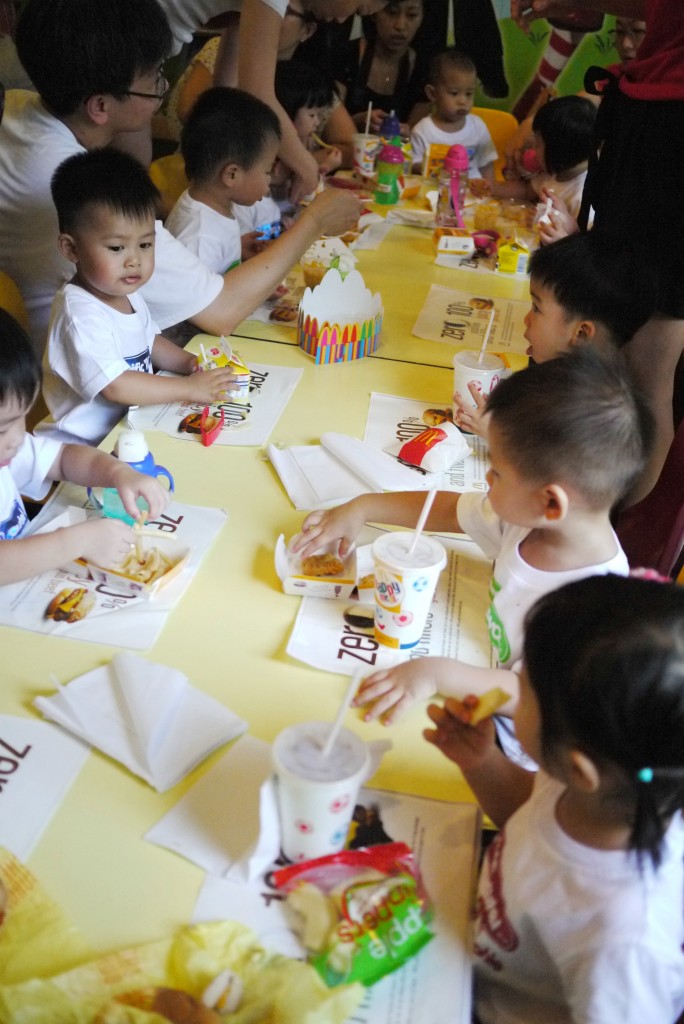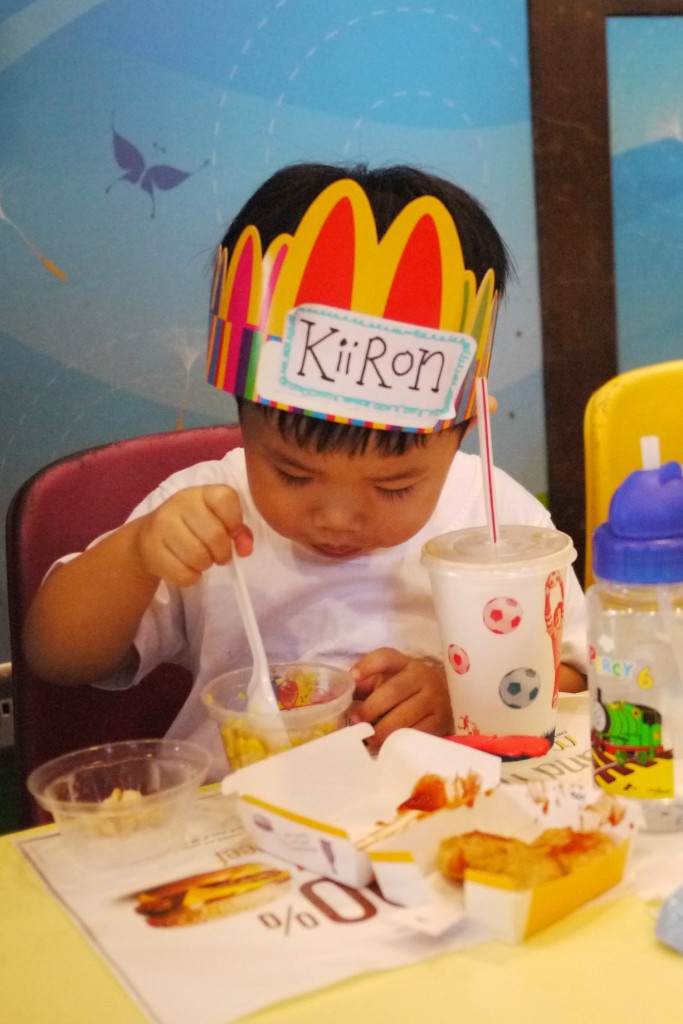 If you are worried that your kids would end up with a sore throat, you'll be happy to know that Happy Meal comes with healthier options like corn in a cup and apple slices. Since it was a birthday party, we told ourselves to relax a little and allowed Sophie to indulge her nuggets that day.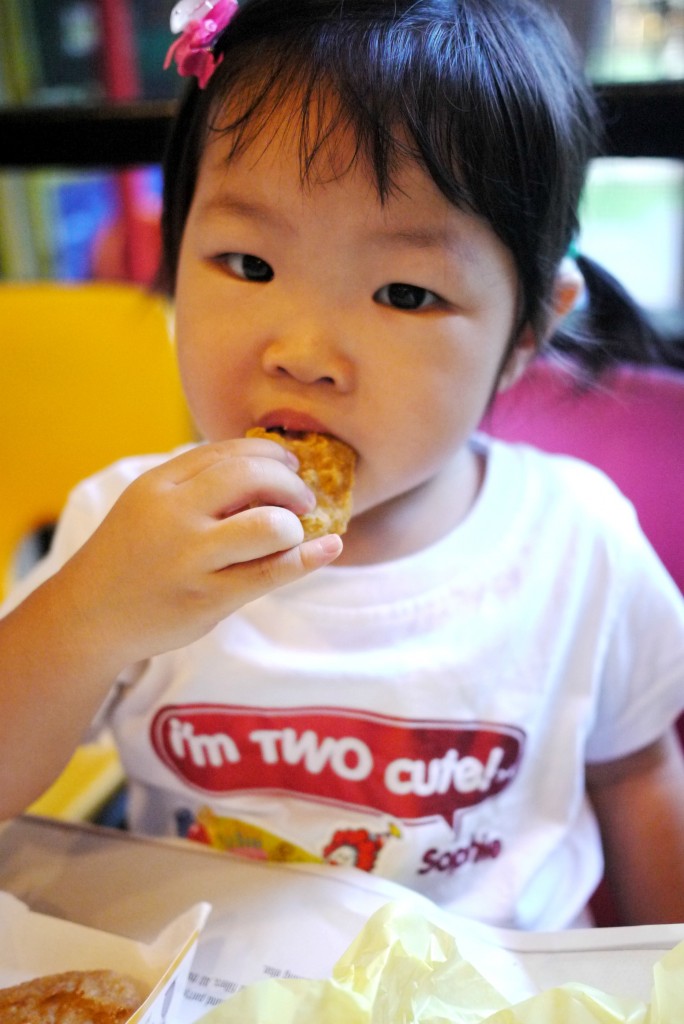 No birthday celebration would be complete without the Ronald McDonalds cake.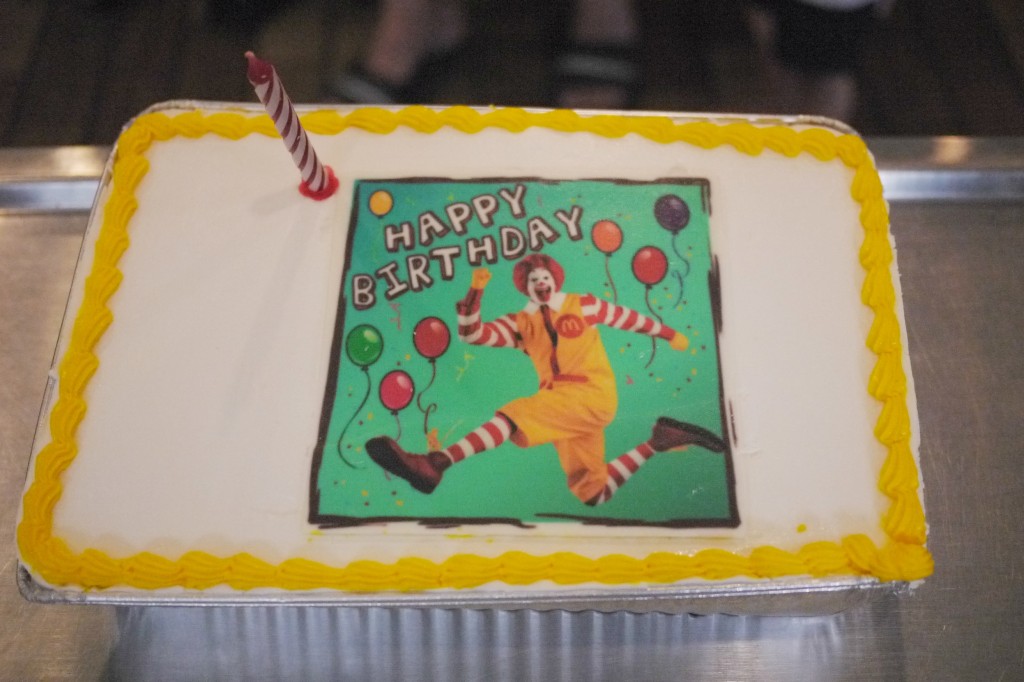 After games and food, it's time for fun in the playground.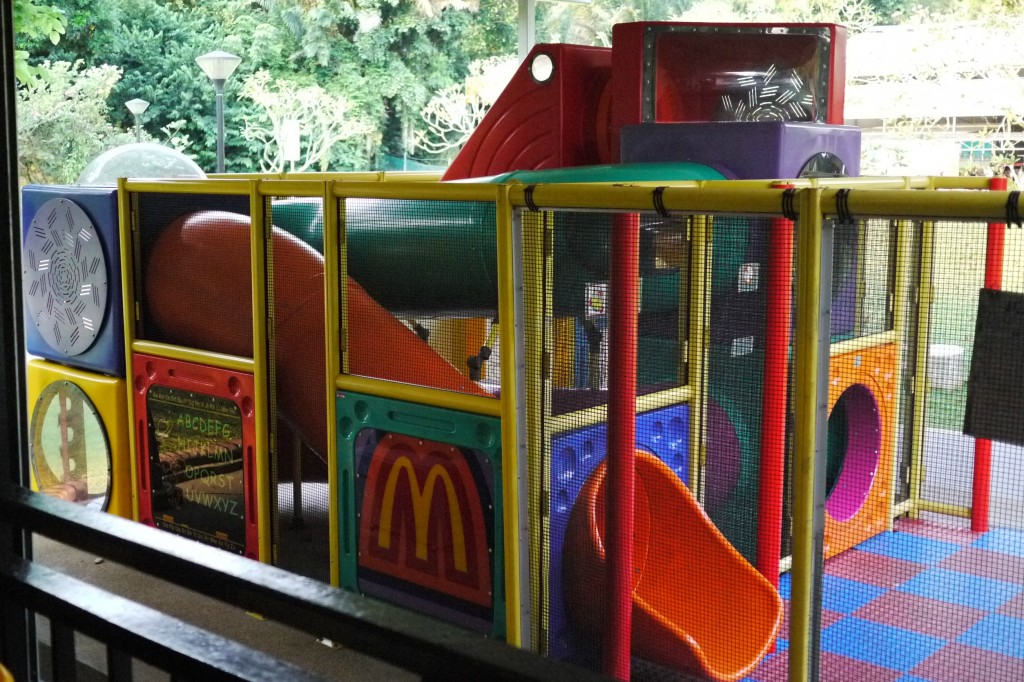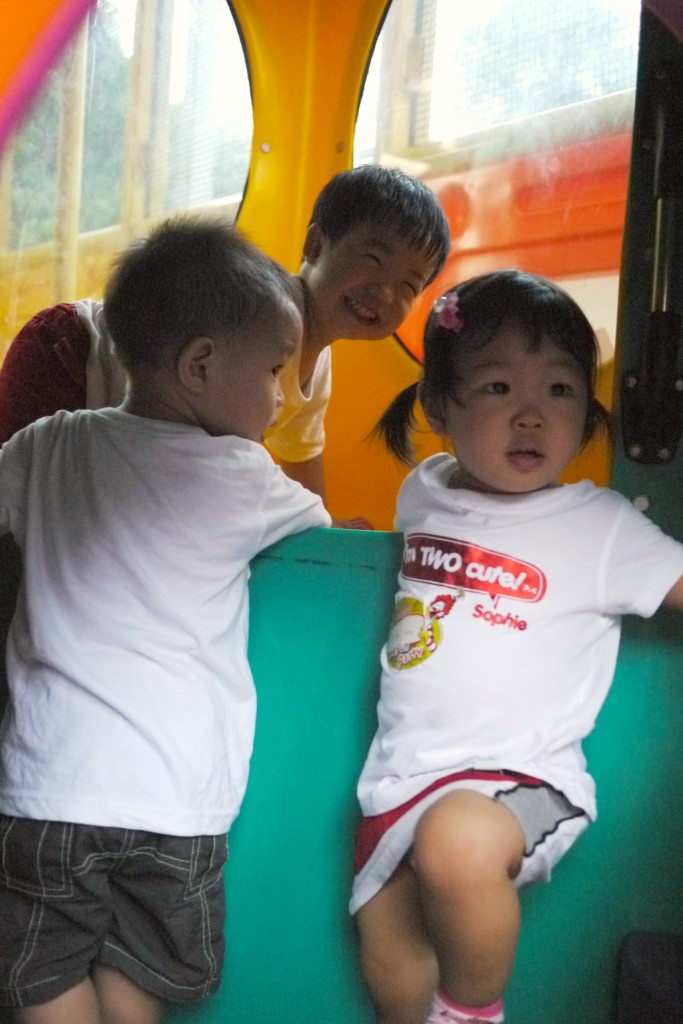 If you're planning for a birthday party at McDonalds, there are two packages for you to choose from – an indoor package or a take away party package. For the latter option, you can simply pick up the food and party supplies from McDonalds and celebrate in the comfort of your home. But if you would rather skip the clean up (which mom wouldn't), you can swing by any of their 12 party hubs that conduct birthday parties. To see the full list, you can visit their website.
We paid $9 per child for the birthday package which included:
Choice of Happy Meal
Gift for the birthday child
Gift for invited guests
A party host to organize the party and run the games
Game prizes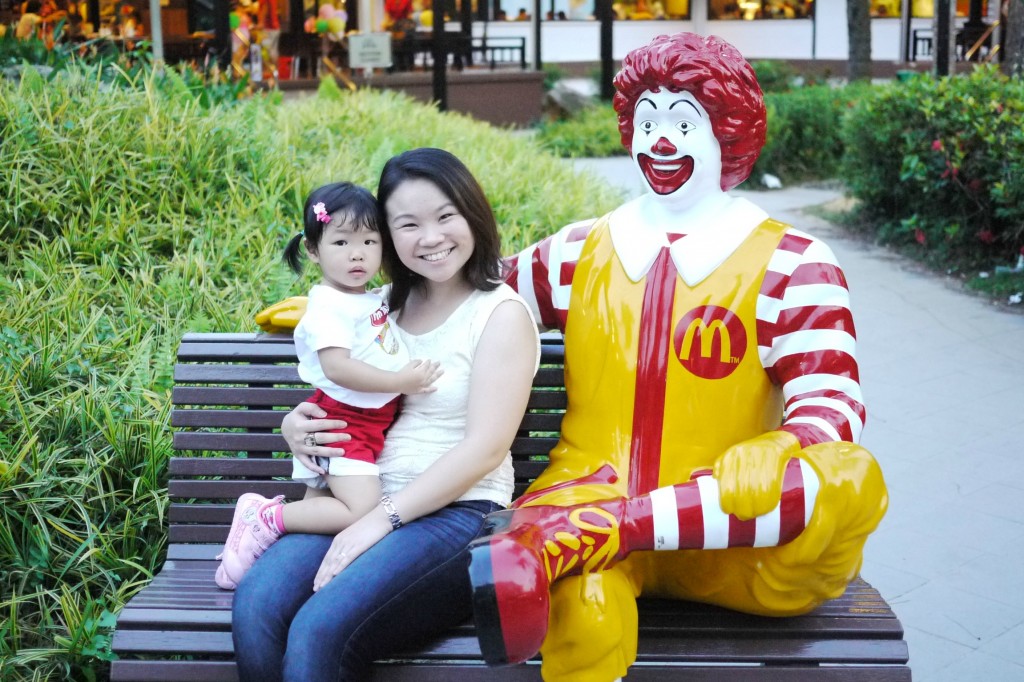 If you're in need of ideas for your child's next birthday party, why not make it a good old fashioned McDonalds one? Then you can tell your child that Mummy also celebrated her birthday at McDonalds when she was a kid!
Tagged: Birthday, Birthday party, McDonalds, party idea