In one of my previous post where I blogged about my intention to take part in a vertical marathon, I was surprised that a vertical marathon is something unheard of in other parts of the world. Being in a city, we are surrounded by more sky scrappers than greenery so having tall buildings to climb is not surprising. But pretty ironic, considering how Singapore is known as a garden city.
So here are 5 things you need to know about a vertical marathon.
1. What is a vertical marathon?
Unlike a conventional marathon, where you run a grueling distance of 10km or 21km. In a vertical marathon, you run up a flight of stairs in a high rise building. The race that I've set my sights on, is the one up Swissotel the Stamford Singapore, Singapore's tallest building with 73 floors or 1,336 steps.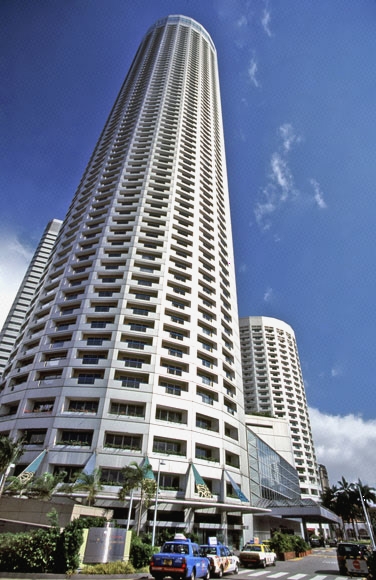 Swissotel hotel, Singapore
2. What are the benefits of a vertical marathon compared to a conventional marathon?
Stairs climbing is the best way to reduce body fat and burn calories.
You burn approximately 75 calories by climbing stairs for 15-20 mins.
stair climbing also makes strong muscles of lower portion of body and joints.
Climbing stairs enhances blood circulation,increases oxygen intake to the heart, reducing the risk of heart disease and deep vein thrombosis
Stair climbing utilizes the muscles of buttocks, quadriceps and legs.
In under half an hour, stair climbing provides a free, convenient, time efficient and intensive workout with great benefits for anyone up to the challenge.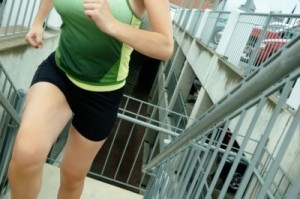 3. How can you prepare for a vertical marathon?
Lower-body strength is key. Train with exercises like squats and lunges.
You also need to be a good sprinter. You can improve by running up hills in parks (which requires 40-60 per cent more energy than usual), in bursts of 15 to 20 minutes and with short recovery times.
4. Can you "drop out" of the race?
Well in the FAQ, there is no stipulated cut off time for the race, so you've got to be prepared to press on to the end for that breath-taking view at the top (I mean literally breath-taking after climbing to the top!).
5. Where can I find a vertical marathon in my country, if I'm not from Singapore?
There is now a Vertical World Circuit, the "Formula 1 of the tower running world" which includes the Empire State Building in New York, the Taipei 101 in Taiwan, and the Pirelli Tower in Milan, Tower 42 in the City of London.
Sounds like Vertical Marathon is the race to be seen!
Go goggle and you may be surprised where a vertical marathon can be found in your city just waiting for you to join 🙂
So, have I made you think about getting off your butt to climb the stairs today? Do it and you can thank me later.
Tagged: 2012 vertical marathon, climb stairs, exercise, marathon