Besides blogging, another thing that keeps me up at night is working on my crafts. It's been a therapeutic way for me to unwind especially when I'm doing what I enjoy. This can be working on my project life, scrapbooking, making cards, creating rainbow looms or just crafting in general.
And because these are usually done after Sophie is asleep at night, it can be very straining on my eyes especially when I stay up late into the night t steal some me-time for myself. But the ceiling lamp in my craft room is not sufficiently bright and to add to my woes, my lamp was too "yellow" causing my eyes to be tired from the strong glare. With prolonged usage, I was starting to get concerned that it would waken my eyesight too.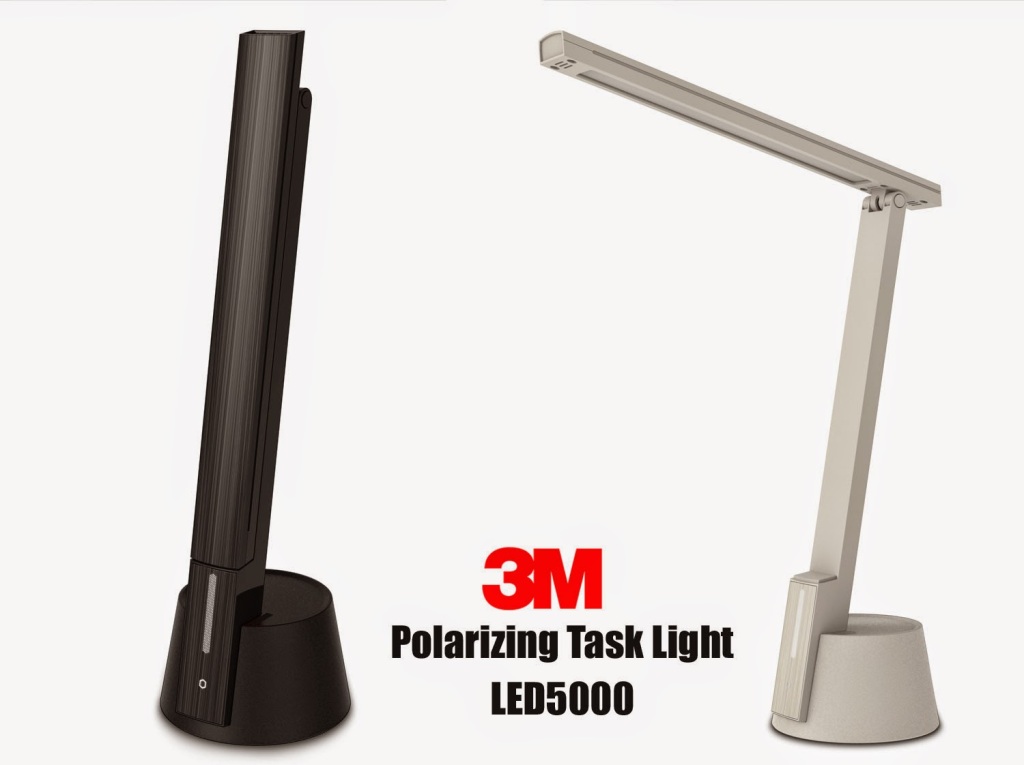 But these day, blogging and crafting is a lot more enjoyable with my favourite companion, my new 3M LED 5000 Polarizing Task Light.
Not all lamps are created equal
According to a survey from 3M,  70% of Singaporeans do not understand the need for a task light during various task activities, preferring to rely solely  on ambient light which may be harmful for the eyes.
Understanding the strain we put our eyes through daily, 3M introduced the new LED5000 Polarizing Task Light. Equipped with it's trademark Polarizing Filter Technology, it effectively reduces harmful glare, making reading, crafting and even using the computer less straining on my eyes.
Adjusted to suit your needs with just one touch
With the LED5000, I've learnt that brightness levels are measured in illuminance (lux), and not wattage (which refers to the amount of energy used by the bulb). And for more detailed activities such as studying, scrapbooking and using the laptop, these tasks requires higher lux levels to perform the task comfortably.
And to help me switch effortlessly between the 5 different lux levels, all that's needed is a simple touch on it's touch sensor panel.
Working on my crafts is so much more comfortable now. Hopefully, it will save my eyesight from deteriorating too fast.
Sleek, minimalistic design
Another reason why I'm loving my LED5000 is because of it's slim and sleek design. Not only is it super lightweight at only 0.8kg, the lamp is also retractable so you can easily store it away without taking up space on your work station when it's not in use.
It's compact design also gives me more flexibility to bring it around the house depending on my need and it's especially useful to brighten the surrounding when I'm taking photos of somrthing for my blog or instagram too.  #signsofbeingasocialmediaaddict
Saves your eyes and your money too
Besides saving your eyes, any reason why the LED5000 is an ideal lighting companion is because it can save you money in the long-run as LED light bulbs lamps are more durable and energy saving.
The 3M LED5000 Polarizing Task Light is available in Best Denki, Popular Bookstores and other leading retailers and retails at $239. Do check out their Facebook page for on-going promotions too. (Psst, we heard they are having a promotion right now!)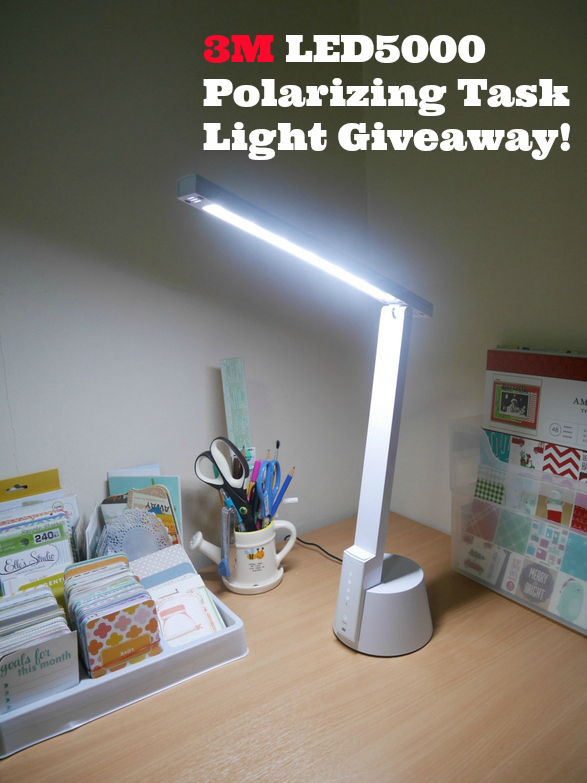 -– – – – – – – -– – – – – –  GIVEAWAY FOR A JUGGLING MUM READERS – – – – – – – – – – – – – – – 
Thanks to the kind sponsors, now you can stand a chance to win the 3M LED5000 Polarizing Task Light too.  To take part in the giveaway, do fulfill the steps on the widget.
Complete all 3 steps to gain more chances

Giveaway ends on 21 Oct 2014, 12am. Good luck!
a Rafflecopter giveaway

Please note:
This giveaway is only open to readers residing in Singapore
Winner will be required to self-collect the lamp from 3M's office in Yishun
* A Juggling Mom received a unit of the 3M LED5000 Polarizing Task Light to write this review. No monetary compensation was received. All opinions are honest and are my own.