Celebrate Grimm's Fairy Tales this coming November school holidays, where all your favourite fairy tales are magically transformed into a full-scale Broadway-standard Musical.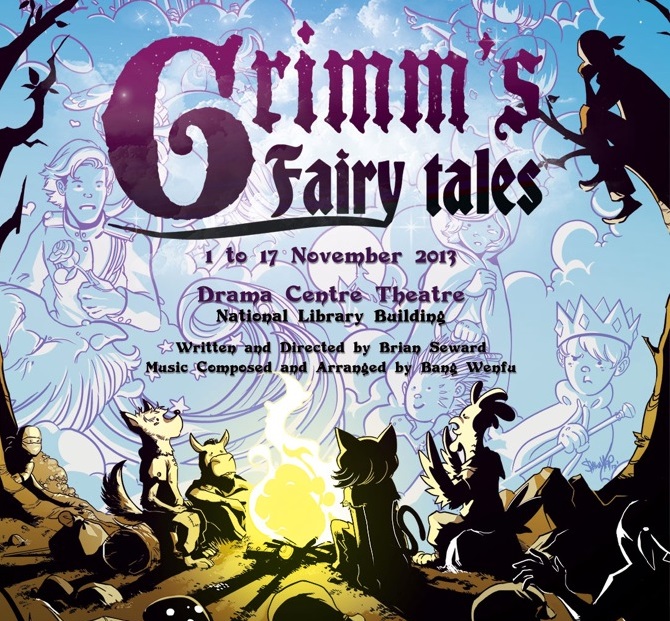 Through energetic physical theatre, music, mask, puppetry and song, you will be drawn into a magical world of talking and singing beasts, princesses and servants, magic and mystery, heroes and villains where good triumphs and evil is vanquished.
Your children will enjoy not just one story but a whole collection of well-loves fairy tale stories such as Hansel and Gretel, Rapunzel, The Valiant Little Tailor and Little Red Riding Hood. Watch out for surprises too, with less well-known but equally fascinating tales!Each of these have been carefully selected, and crafted to maintain the original flavour, but now made accessible for a whole new generation!
This musical will enthral and entertain both young and old alike, with lively action and beautifully crafted stories for the small ones, but with subtext and multi-layered performances to challenge and engage older young people and adults too. I Theatre's biggest and final production for the year 2013, this 90 Minute musical is suitable for the whole family.
Grimm's Fairy Tales
1 – 17 November 2013
Drama Centre Theatre
Recommendation: Most suitable for 4 to 16 years and families
Duration: 90 minutes plus 15 minutes interval
Ticket Prices:
Adult/Child $32.00
Family package (4 persons) $121.60
Big Family Package (5 persons) $144.00
Tickets can be purchased from:
SISTIC Website www.sistic.com.sg
SISTIC Hotline (65) 6348 5555
And SISTIC Authorised Agents islandwide
 - – – – – – – – – – – – – – – - - – – - GIVEAWAY TIME – – – – – – – – – – – – -  - – – – – – – – – - - 
A Juggling Mom has 2 sets of Grimm's Fairy Tales Family tickets (4 pax) for four to giveaway.
To qualify, simply:
Leave a comment with your name, email address and yours or your child's favourite Grimm's Fairy Tale
Leave a comment on this post on

 A Juggling Mom's FB page

, and tag a friend for them to also win and take their family for this musical
Please take note:
Tickets are for the 3 November 2013 show at 5:00pm at Drama Centre Theatre. If you're unable to watch it, please pass the chance to someone else

Tickets must be collected in advanced from I Theatre's office at 27 Kerbau Road, Singapore 219163 by 15 October 2013

Contest ends 30 September 2013
*A Juggling Mom received tickets to Grimm's Fairy Tales for this blog post. However I am not financially compensated for this post.
Updated on 3 October
Winners of the Giveaway are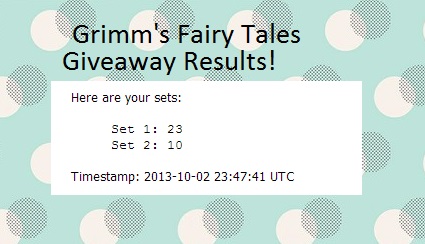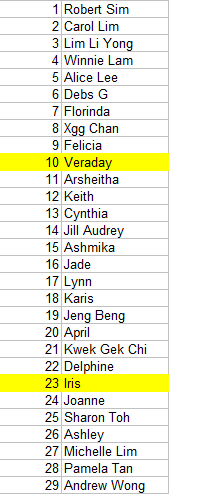 Congrats Veraday and Iris!You'll be contacted with details on how you can collect your tickets. Hope you enjoy the show with you family.
Tagged: arts, giveaway, musical, School holidays