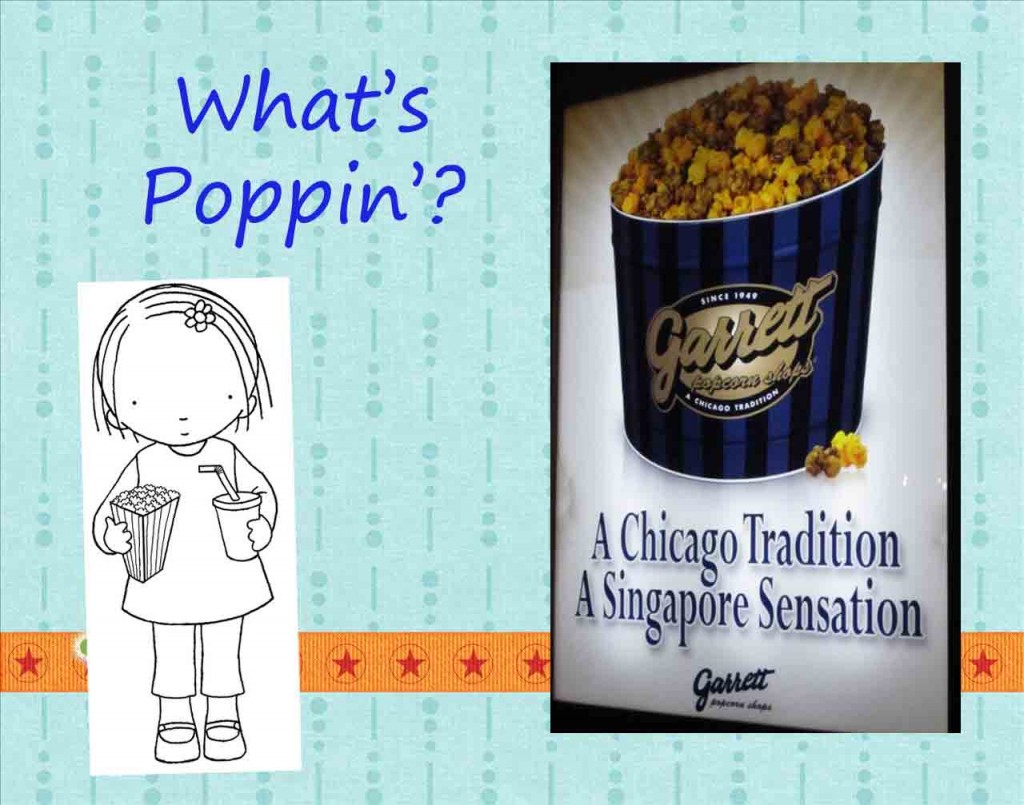 I finally tried the famous Chicago Garrett Popcorn two weeks ago. I'm not a big popcorn eater, so they pretty much went by my radar screen despite having been in Singapore for a year or so. To me, popcorn is traditionally associated with the movies. Why else would one pay exorbitant prices for a bag of snacks.
Did I say exorbitant prices? Wait til you see the prices of Garrett popcorn.
CaramelCrisp 
Small: $8
Medium: $11
Large: $13
Jumbo: $23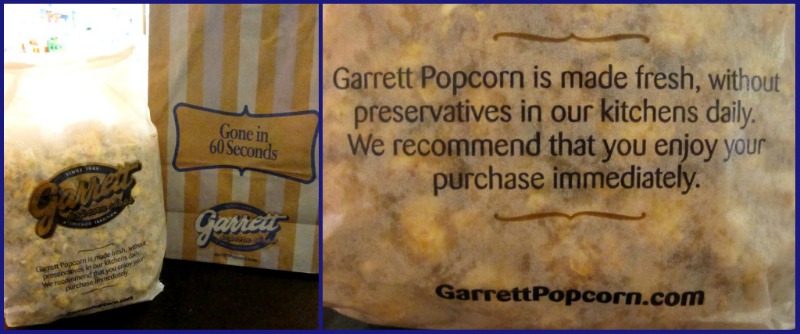 Other flavors include CheeseCorn, Buttery or you can choose their flavored caramel like Almond CaramelCrisp, Macadamia CaramelCrisp, Pecan CaramelCrisp or go for their Chicargo Mix which is a blend of CheeseCorn and CaramelCrisp. My colleague swears by this combination.
I've tried the original CaramelCrisp and Macadamia CaramelCrisp and loved it them both! The CaramelCrisp had a slightly burnt taste to it and each popcorn was evenly coated and oh so deliciously chewy.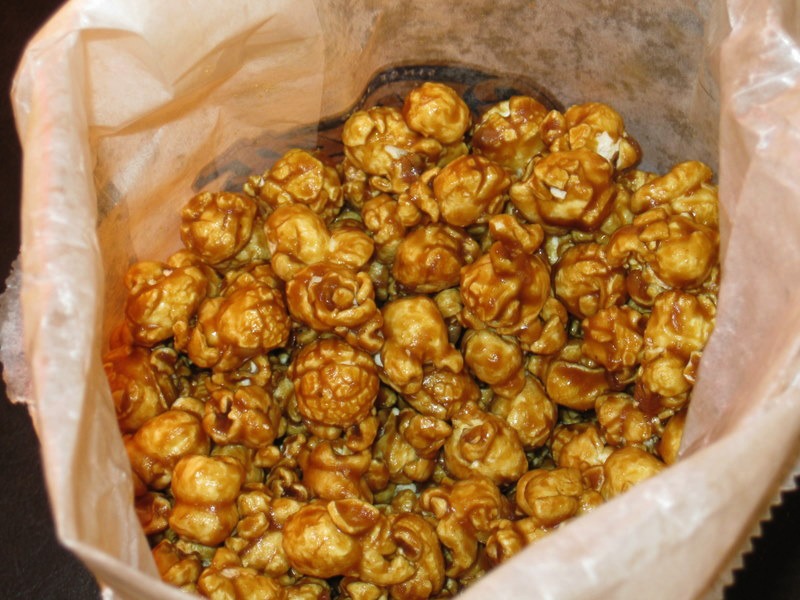 Freshly popped!
I had to refrain from finishing the whole bag of popcorn. But trust me, they are seriously addictive stuff. Don't even let your kids go near them if you don't want to deal with screaming kids after a sugar high.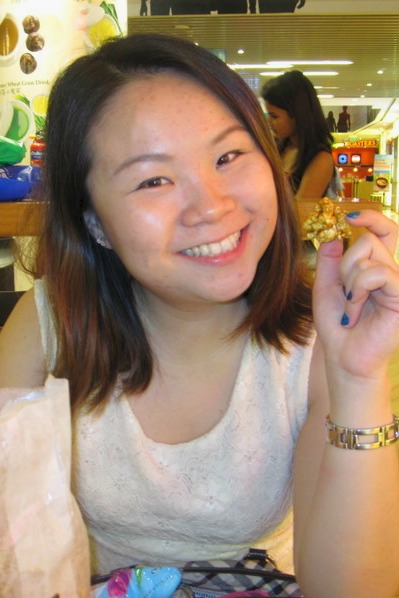 Garrett Popcorn can be found all around Singapore from the following locations:
Resorts World Singapore
Great World City
Somerset 313
Parkway Parade
Liat Towers
City Link Mall
Tampines Mall
Wisma Atrium
Centerpoint
If you've tried them, let me know your favorite flavor!
Tagged: Garrett popcorn, snacks