Tomorrow's the Mid-Autumn festival. No thanks to all the mooncakes that I've been receiving from partners, my waist line is expanding even before my Hong Kong trip.
But one thing good that came out of all these mooncakes, I got to receive pretty boxes like this one from Ritz Carlton so now my washi tapes can stay in a 6 star accommodation.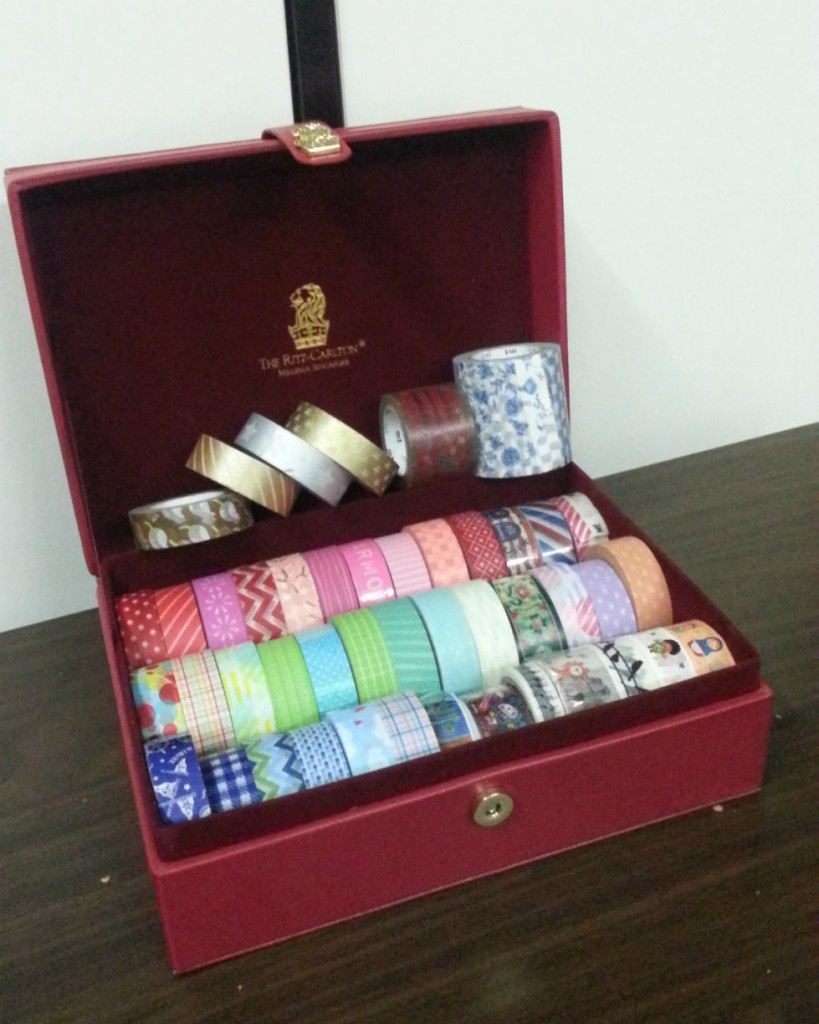 Well sort of. But nevertheless, a perfect washi tape storage idea.
Oh and for all you washi tape fanatics, if you don't already know, MT tape will be joining Public Garden for their next Flea Market this weekend from 20-22 September. Besides having the opportunity to buy the washi tapes from their latest collection, which is not yet available in any Singapore stores,  the whole venue will be decorated with MT tape. This will be held at  TripleOne Somerset and you can get the directions here. I am so going for this!
We're hoping to make it down to Gardens by the Bay tomorrow to see the beautiful lanterns display. And as you celebrate this festival, you can take the chance to impart the value of family through these uniquely designed family bonding activities available on the Focus on the Family website.
Here's wishing you and your family a Happy Mid-Autumn festival!
Tagged: Mid-Autumn festival, MT tape, organisation, storage, washi tape