The River Hongbao 春到河畔 opened at the Floating platform at Marina Bay last night. Since this iconic event has become an annual event for the family to soak in the festivities of the Chinese New Year, we went right on the very first night to catch the fireworks.
This year marks the 29th installment of this annual family favourite at every Chinese New Year and it was also a celebration of Singapore's Jubilee year where you can spot a few familiar sights like the well-loved heritage playgrounds, the Merlion and even the olden days attap houses.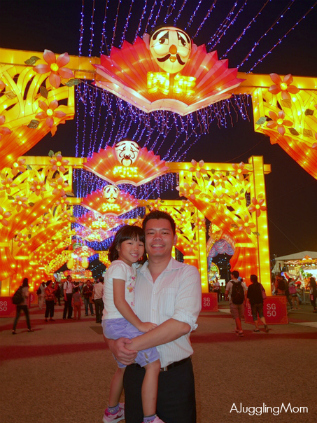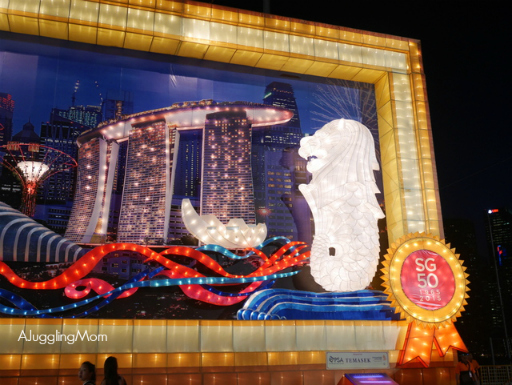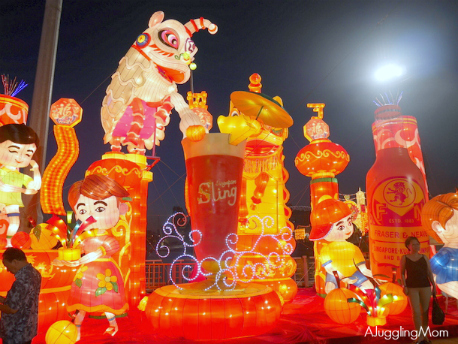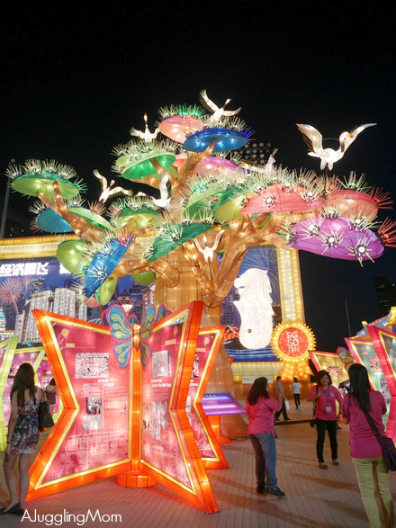 One of the highlights is of course trying to spot your Chinese Zodiac sign and reading your fortune for what lies ahead in the year 2016. This year, the 12 animals were placed further from each other so there was less of a human jam at each zodiac sign.
And in keeping with the SG50 theme, each animal was placed on a sampan with the exception of the mountain goat since it's the star of the year of the goat.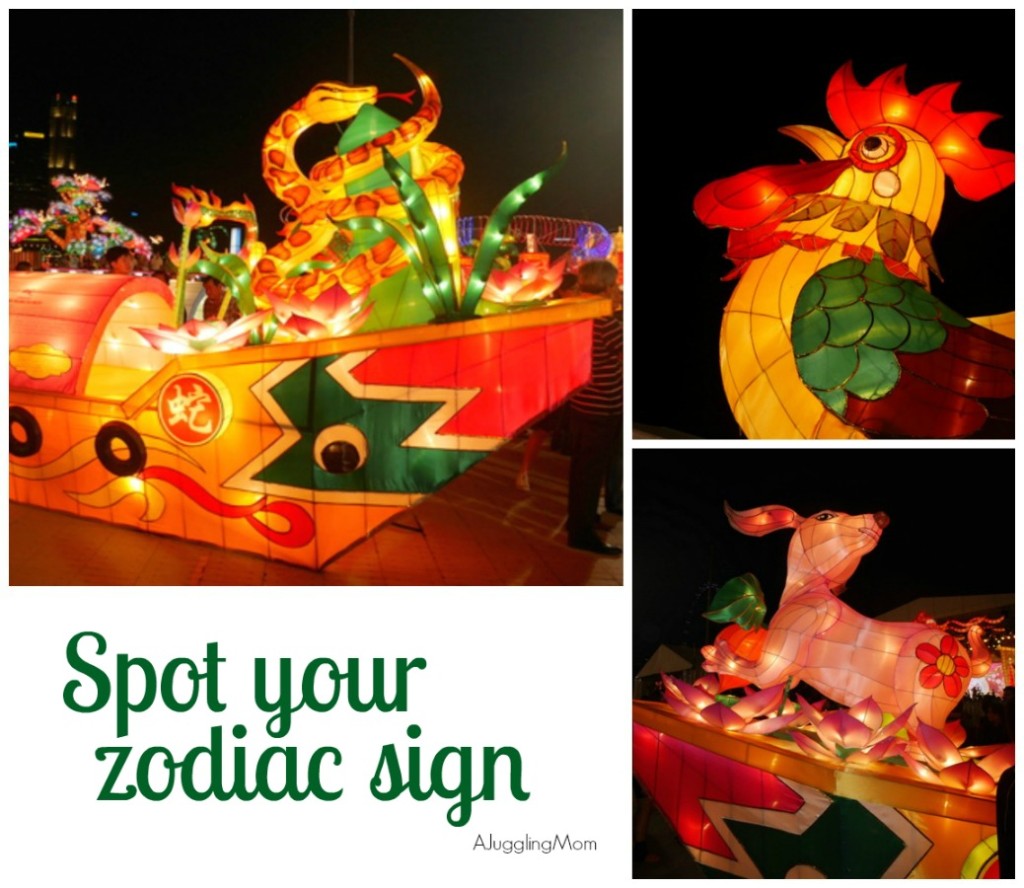 We caught the fireworks at 8pm sharp and it's always a crowd favourite as they light up the evening skyline in the CBD and dazzled everyone who was there.
If you missed the firworks last night, you can still catch the fireworks at midnight today (18 February)  as we welcome the Year of the Goat!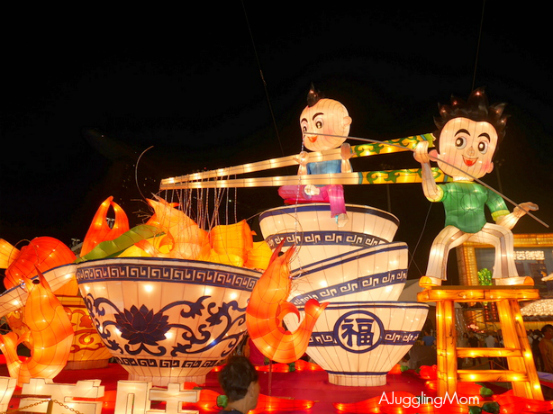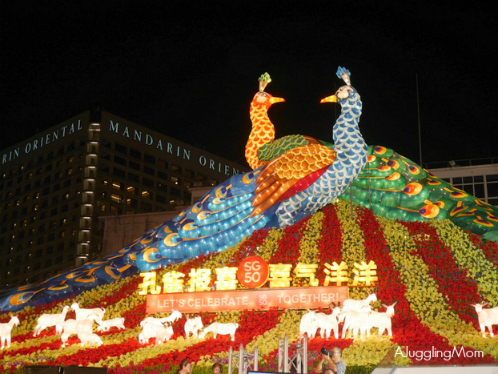 Another key highlight at the River Hongbao is the aerial tightrope walk performed by Guinness World Record Holders from the the Acrobatic troupe of Xinjiang China.  We held our breathe as we not only saw they walk but cycle across the tightrope on their unicycle!They perform nightly at 2 or 3 timings.
And for foodies, they have a food festival where there are 60 food stalls for you to feast on lots of local delights like chicken rice, bah kut teh, laksa as well as popular street food like grilled sausages, kueh tutu and even my favourite grilled squid!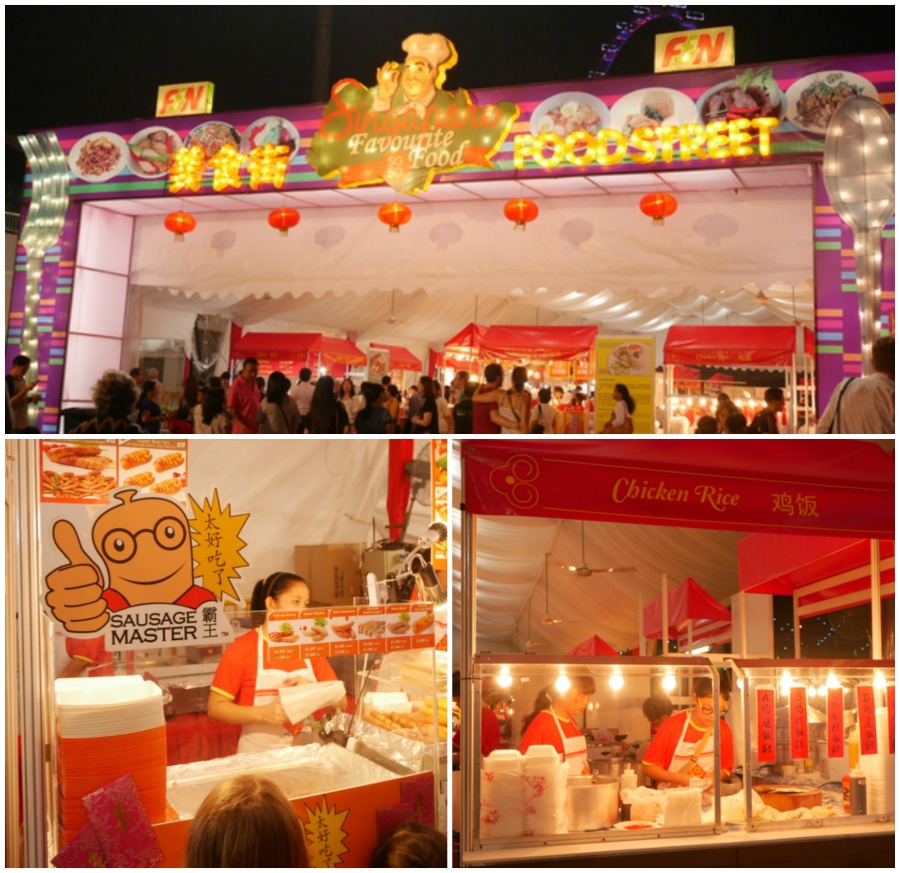 And for the kids, they will definitely look forward to Uncle Ringo's amusement rides. A very nostalgic experience for the adults too. There are trains, bumper car rides, carousel and zorb balls, bouncing castles, viking, you name it, they have it.
And for those who don't fancy rides, you can try your hand at some carnival games and win some prizes.
If you're planning to go, don't forget to download the Uncle Ringo app, so that you can get your stored value card at a discounted rate of $30 for a $40 value card. We paid $22 for our $20 stored value card and already felt like we were fleeced where an average ride was $5.
The River Hongbao runs for a good ten days till 28 February and opens from 2pm to 11pm daily, except on Feb 18, when it will close at 1am after the countdown.
Admission is free but do be prepared for the 人山人海 crowds 🙂
Tagged: Chinese New Year, Chinese New Year 2015, River Hongbao