Dear Sophie,
In another 2 days time, you'll turn five. As a National Day baby, I'm always so envious that you get such a privilege to have the nation celebrating along with you complete with fireworks too. As I look back on how far  you've come along, I can't help but feel so so blessed for having you my little sunshine in my life.
We haven't had a birthday party for you for some years and this year I decided to hold a small party for you at home because turning five seems like a milestone that's worth celebrating.
Unlike most girls who are gaga over Frozen, you told me that you wanted a Sofia the First party. Actually, what you wanted was a Sofia the First AND Doc Mcstuffins party. But that seems a little too over the top and you settled on Sofia.
I didn't really know who Sofia the First was and it seems that your friend Sarah and her mama is a huge fan. But as we watched a few episodes of it, I've come to like this new Disney princess as she's down to earth, is kind and considerate and more importantly has a heart of gold.
For one of your birthday interview questions, I asked what do you wanted to be when you grow up. You replied, you wanted to teach others to be kind and nice to others. And when I further probed and asked if you meant being a teacher, you simply answered, No, anyone can teach others to be kind.
I'm so proud of you, at your heart that flows with kindness for others. I hope this is something that always stays with you be it at five years old or even 50. You have such a likable personality and I'm sure I'm not being bias when I say it's because you bring joy to others with your positive, playful, lively and cheerful nature. You recently displayed maturity and sensibility beyond a five year old when you turned around to comfort me and I just felt like my little baby girl is all grown up.
I know you're looking forward to celebrating your birthday with your friends this weekend and I hope you'll learn that beyond the cake, the gifts, and the party, you'll learn to treasure friendship, because when you are surrounded by the love of your friends, joy is always multiplied.
Have a great one darling. Love you to the moon and back and to the moon and back again!
Love Mummy aka B.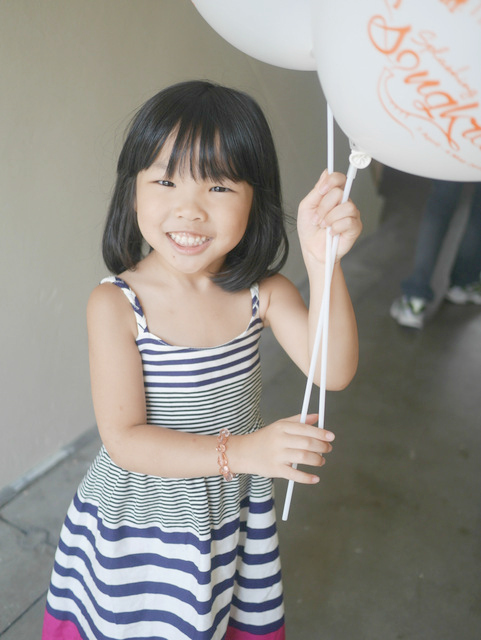 Tagged: Birthday, Birthday party