These days Sophie is talking and talking and talking non-stop and boy, does she say some of the funniest things.
Sophie learnt the different races in Singapore after the recent Racial Harmony Day. When asked what they are, she replied "Chinese, Malay, India and
.
.
.
.
.
.
Eraser!
Sophie with her Eraser classmate, Luna 🙂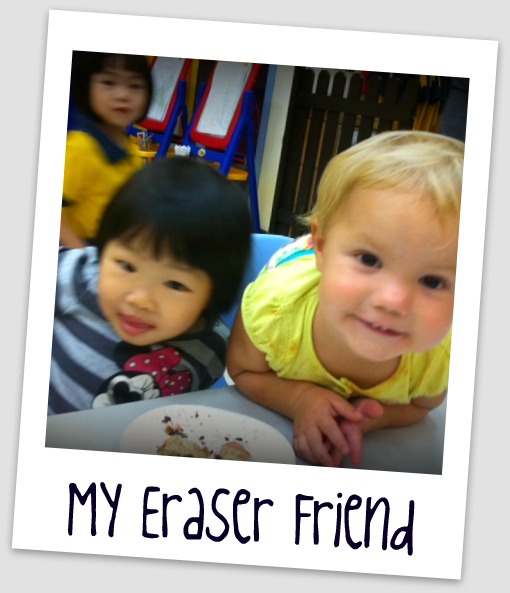 Just the other day I asked her, what race is Elmo? Guess what she said, Chinese! And the same goes for Big Bird, Cookie Monster and Dora. Go figure.
My colleague had a similar experience with her son. When asked about his race, he said "English" (He's Chinese by the way).

Who said that moms lose their sense of humor? We find them in our babies 🙂