Have you been introduced to the world of Cake Pops?
Cake pop – cake on a stick that's coated with melted chocolate.  The description doesn't sound very enticing but wait till you see the possibilities you can create.
Photo credited to Bakerella 
Last week was my first attempt at baking cake pops  for Sophie's Teacher's Day presents.  I got to say that it was not as easy as it looked on Youtube! Even sourcing for the ingredients was a bit of a nightmare, as I had to go to a couple of places as trusty Phoon Huat, the mother of baking supplies in Singapore, ran out of candy melts, the key to decorating cake pops.
I know some of you may be interested to try baking some yourself, so here is the recipe from the Queen of Cake Pops, Bakerella and some tips I wished I knew before I started.
INGREDIENTS
1 box cake mix (cook as directed on box for 13 X 9 cake)
1 can frosting (16 oz.)
Wax paper
Red candy melts
Lollipop sticks (I used bamboo skewers)
Sprinkles (I used the green colored one as the leaf)
Pocky (for the stem of the apple)
 Styrofoam block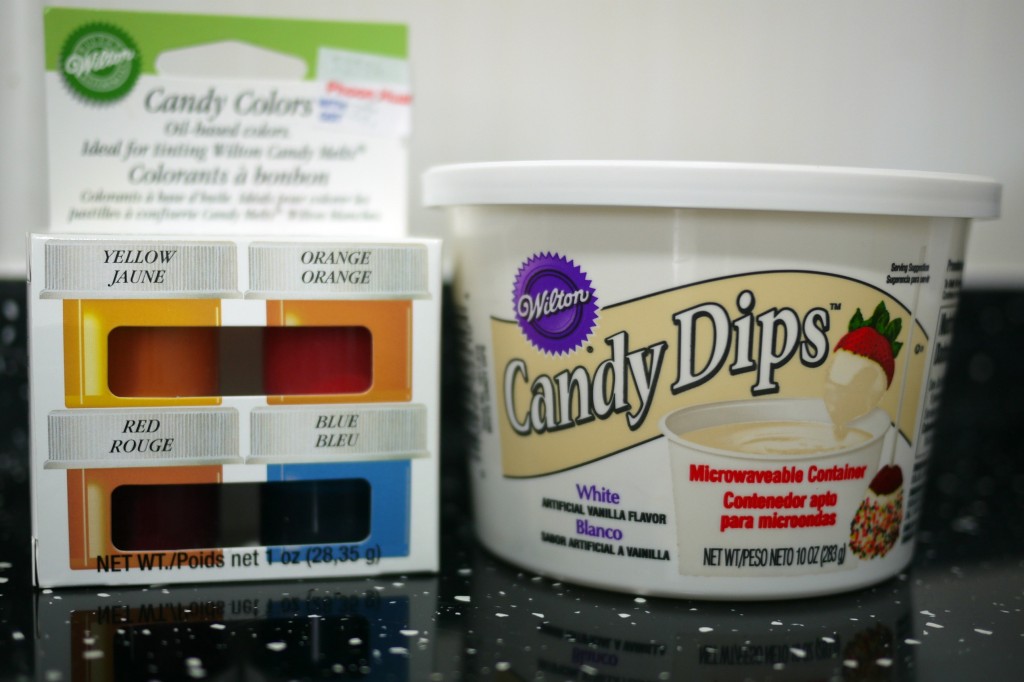 No candy melts? You can buy candy dips and color them like what I did
INSTRUCTIONS
After cake is cooked and cooled completely, crumble into a large bowl
Mix thoroughly with frosting
Tips: Start with 1 quarter can and add more if needed. The consistency you want is a bit wet so that the cake can be moulded into the desired shape.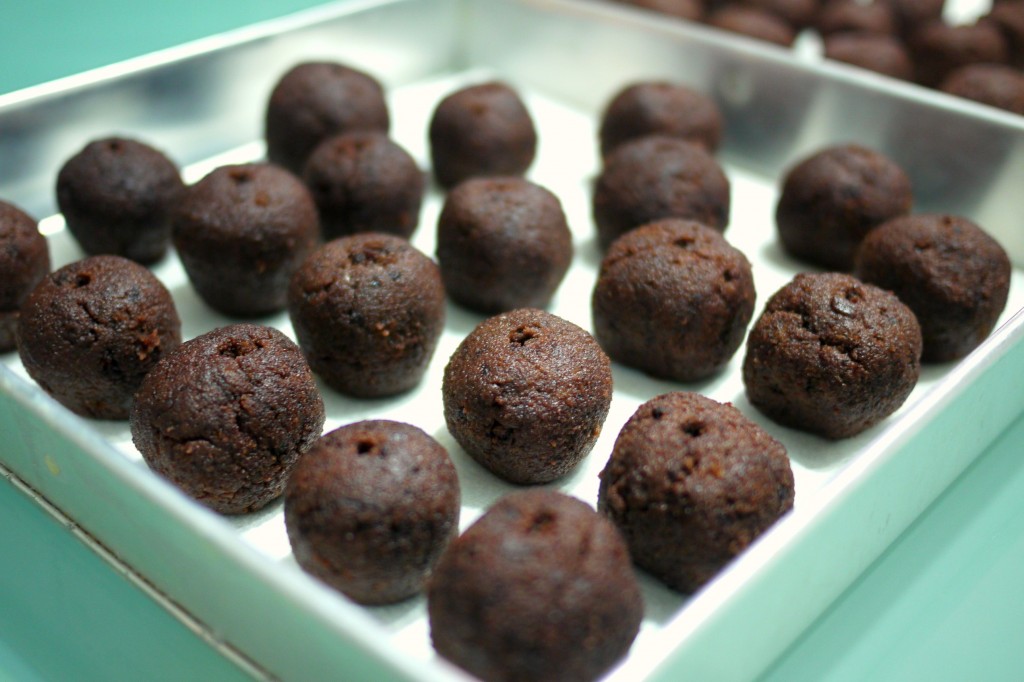 Freeze mixture for 25 minutes. It should be a bit hard so that the dough will not break apart
While waiting, melt chocolate in the microwave per directions on package (30 sec intervals, stirring in between)
Tips: If the chocolate is too thick, you can add some oil (vegetable, sunflower or canola) to thin out the chocolate.
Remove mixture from freezer and roll mixture into quarter size balls and place on wax paper covered cookie sheet. (Should make 45-50)
To get the apple shape, you want the top to be a little fatter than the base.
Dip the tip of your lollipop stick in a little of the melted candy coating and insert into the cake balls. (Insert a little less than halfway)
Place them in the freezer for 10 mins to firm up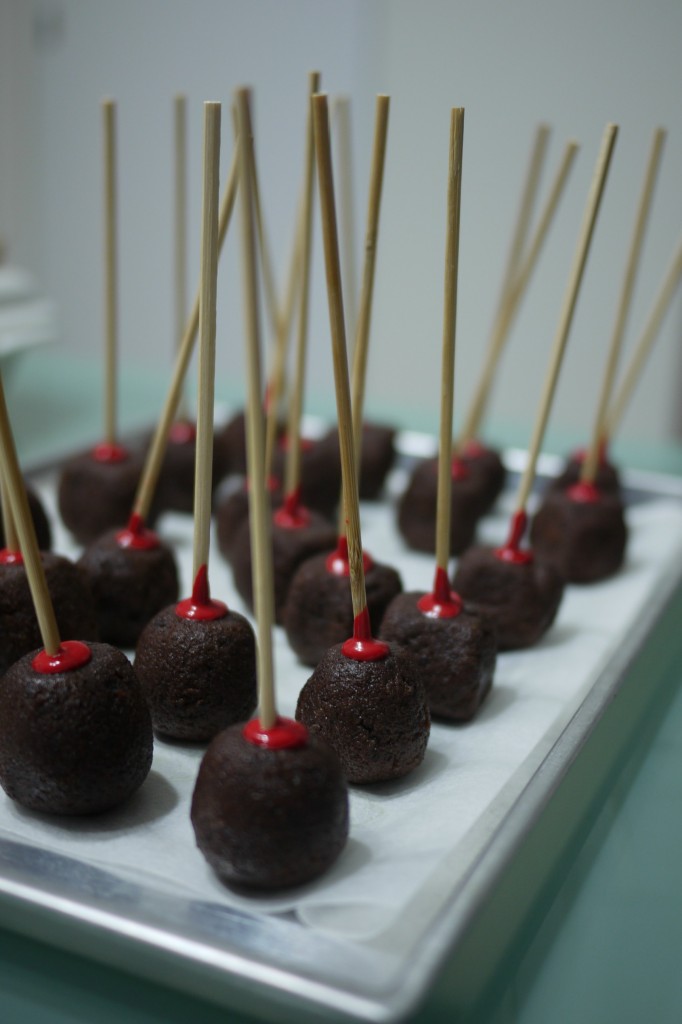 Tips: You may want to work and alternate between two batches as the mixture tends to "loosen" after they are removed from the fridge.
Once firm, carefully insert the cake ball into the candy coating by holding the lollipop stick and rotating until covered
Tips: Do not swirl the mixture into the chocolate as it may drop off the stick! It helps if you use a bowl with a deep base.
Once the cake ball is covered, remove and softly tap and rotate until the excess chocolate falls off. Don't tap too hard or the cake ball may fall off
Stick into a styrofoam block and put in the fridge to dry (I used a styrofoam box which was too flimsy and caused a few accidents)
If you're decorating the apple, do insert the pokey stick and sprinkles about 1 min after they are in the fridge as the chocolate will start to harden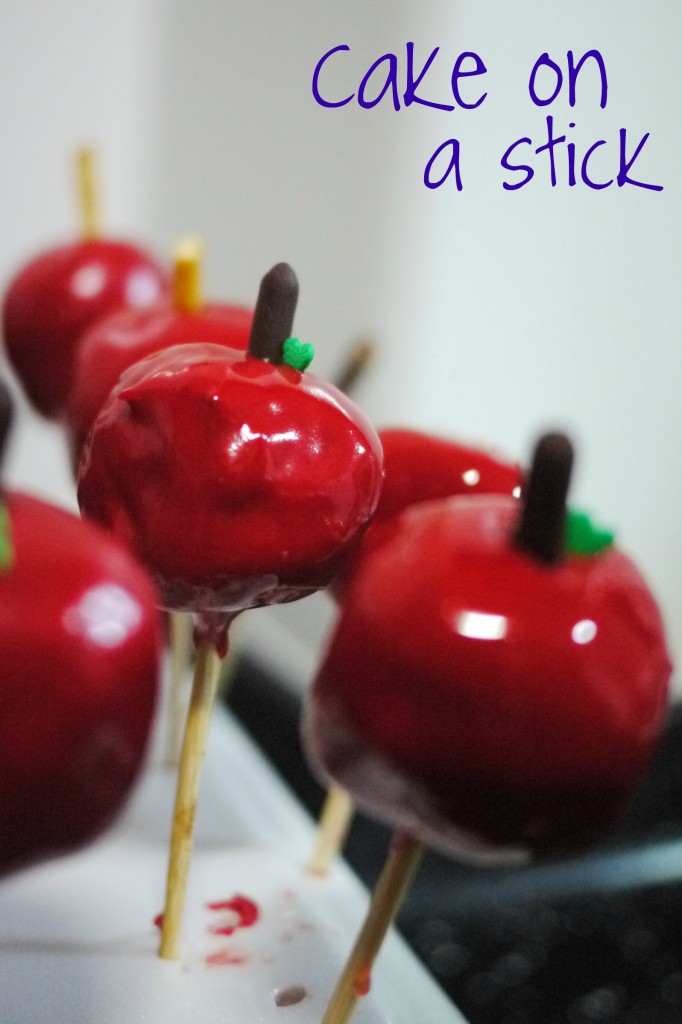 There you have it, a step by step instructions on making your own cake pops. If you do have a go at it, let me know if you have tips of your own to share and I'll share the cake pop love around 🙂
Lets get popping!
Tagged: apple, cake pops, instructions, tips