Happy Lunar New Year! It may be already the 5th day of the Lunar New Year, but I'm still in time to wish you a very happy and prosperous Chinese New Year ahead.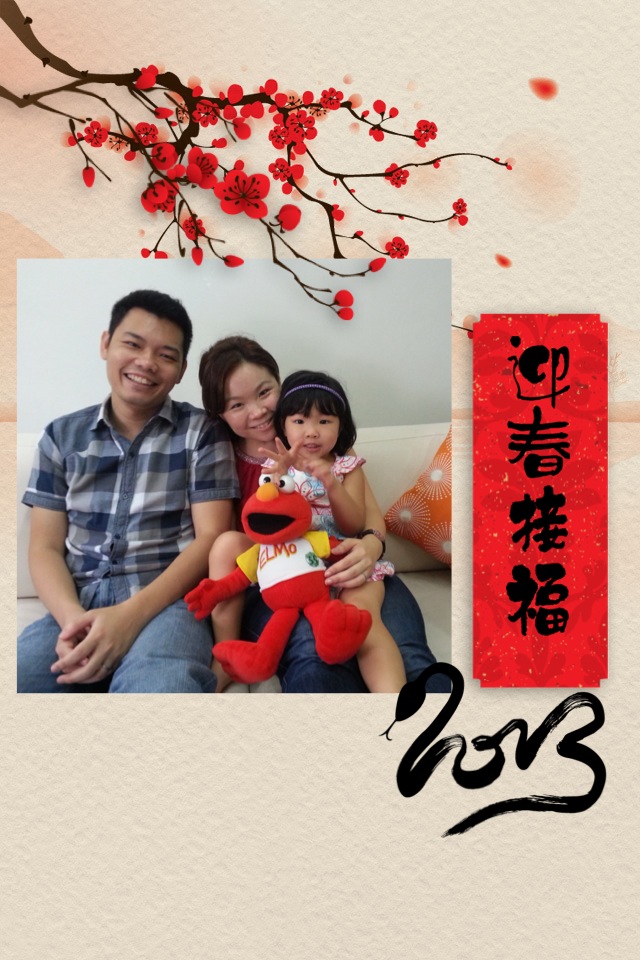 I received this new year greeting from a friend and found it meaningful so I would like to share this blessing with you. So from me to you, here's wishing you
心想事成 – Psalms 37:4 God will grant us the desires of our heart
万事如意 – Romans 8:28 In all things God works together for the good of those who love Him
岁岁平安 – Philippians 4:7 The peace of God will guard our hearts and minds in Christ
事业有成 – Jeremiah 29:11 God knows the plans for us to prosper us and give us a future and a hope
金玉满堂 – Proverbs 15:6 The house of the righteous is filled with treasure
红运当头 – Deuteronomy 28:13 God has made us the head and not the tail (as a result of Jesus' shed blood)
笑口常开 – Psalms 105:43 God brings His people out with rejoicing, and His chosen ones with shouts of joy.
Day One
We got dressed in bright and auspiciousness colors, red and orange and were off to visit my in-laws and started round one of the feasting.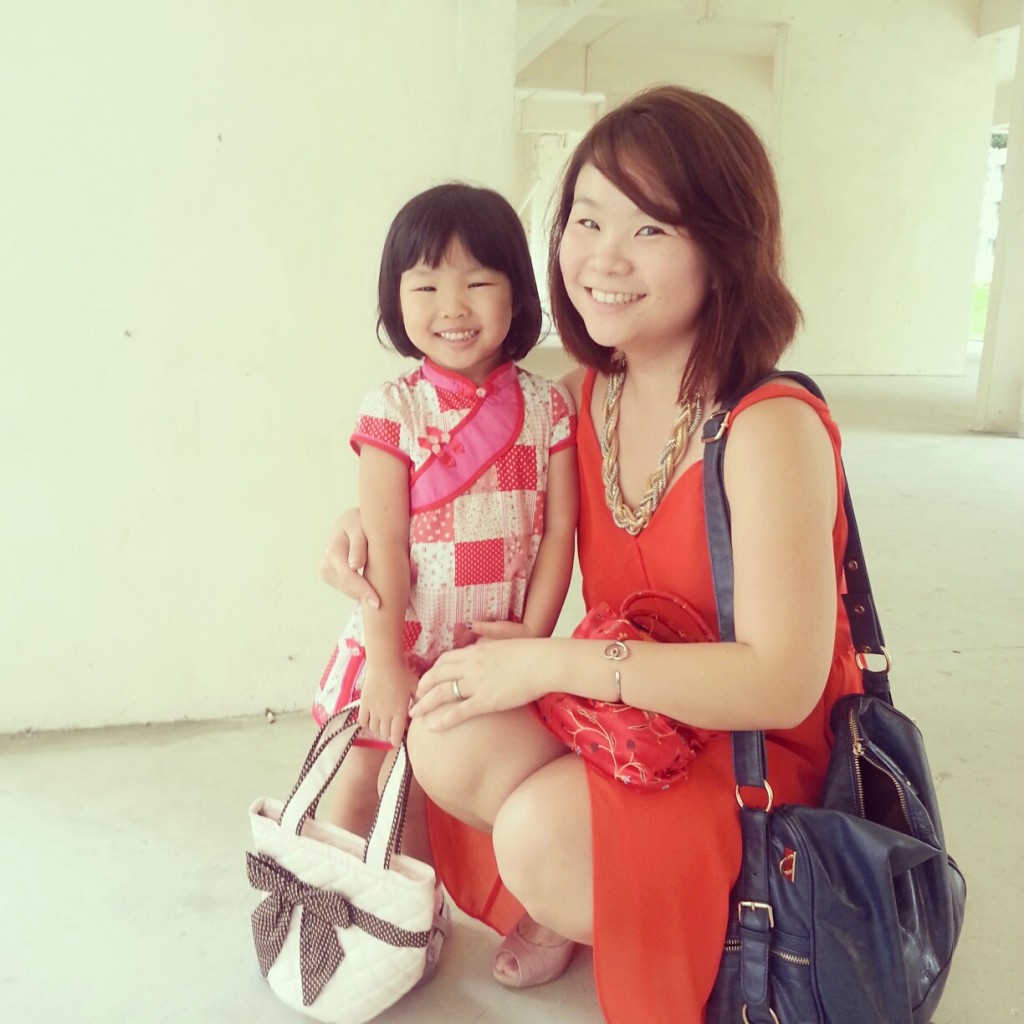 I love her patchwork print cheongsam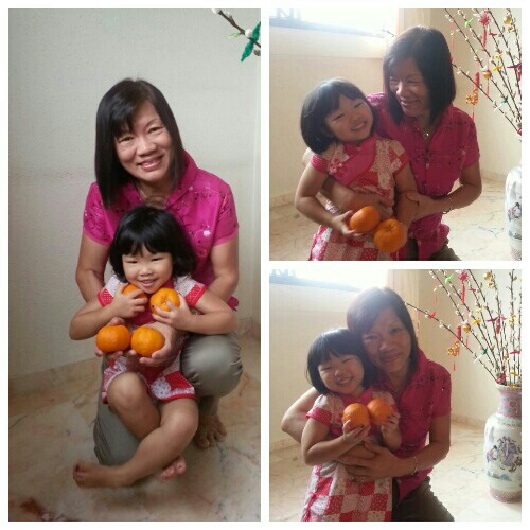 Sophie and grandma
After that we proceed to my grandma's place where another home cooked spread awaits! I always look forward to visiting my ah ma as everyone is usually gathered there for lunch.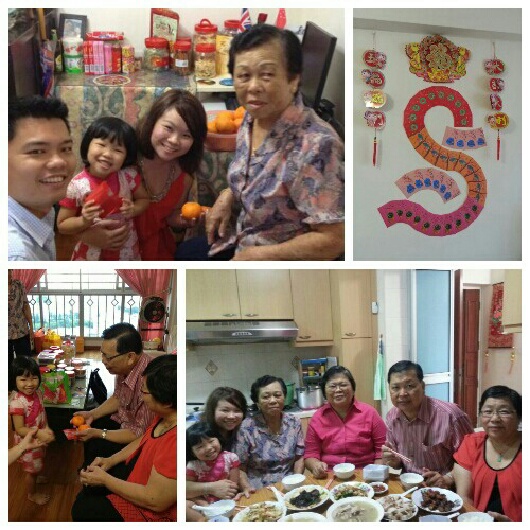 Sophie  拜年 with Lao Ma and Gong Gong and Por Por
How I missed my grandma's cooking. Us and my family
We were at my grandma's there too early this year and missed the rest of my relatives who were at my oldest auntie's place but we managed to catch up with the rest of them during dinner. And what fun we had as it's always a boisterous affair with lots to catch up on.
Day Two
We went to my auntie's place where we had steamboat and more homecooked goodness. But the highlight for me was seeing how much my nieces and nephews enjoyed the company of Sophie and vice versa. They hardly get to play together but when they do, they have so much fun.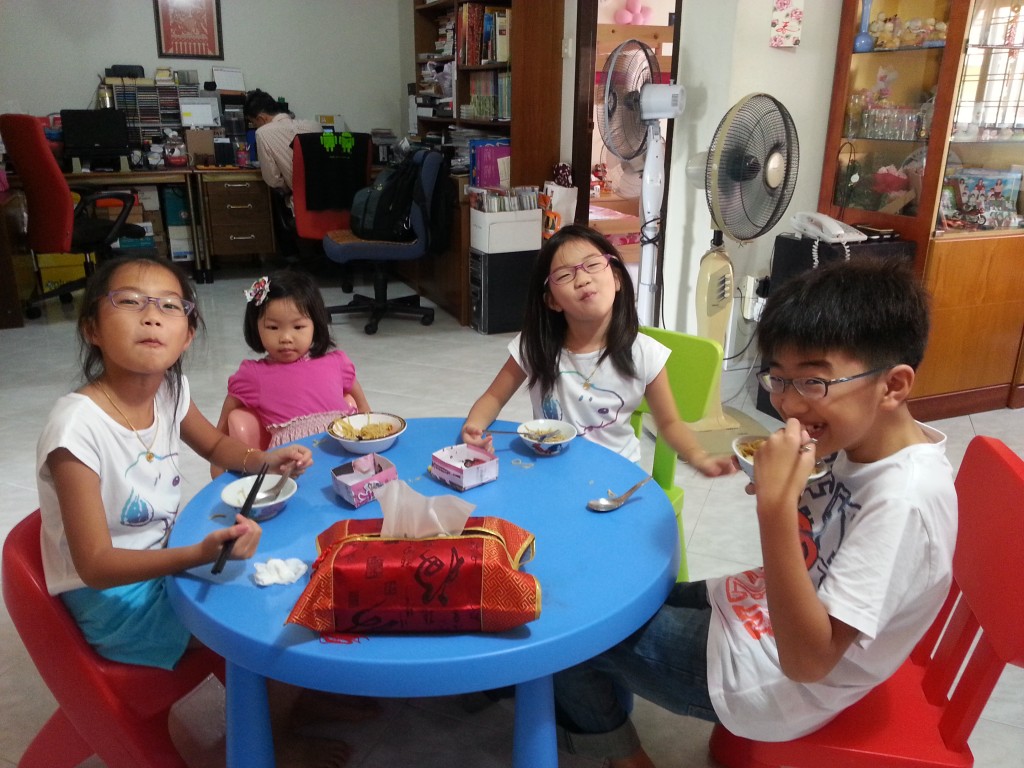 The kids sat at their own kiddy table for lunch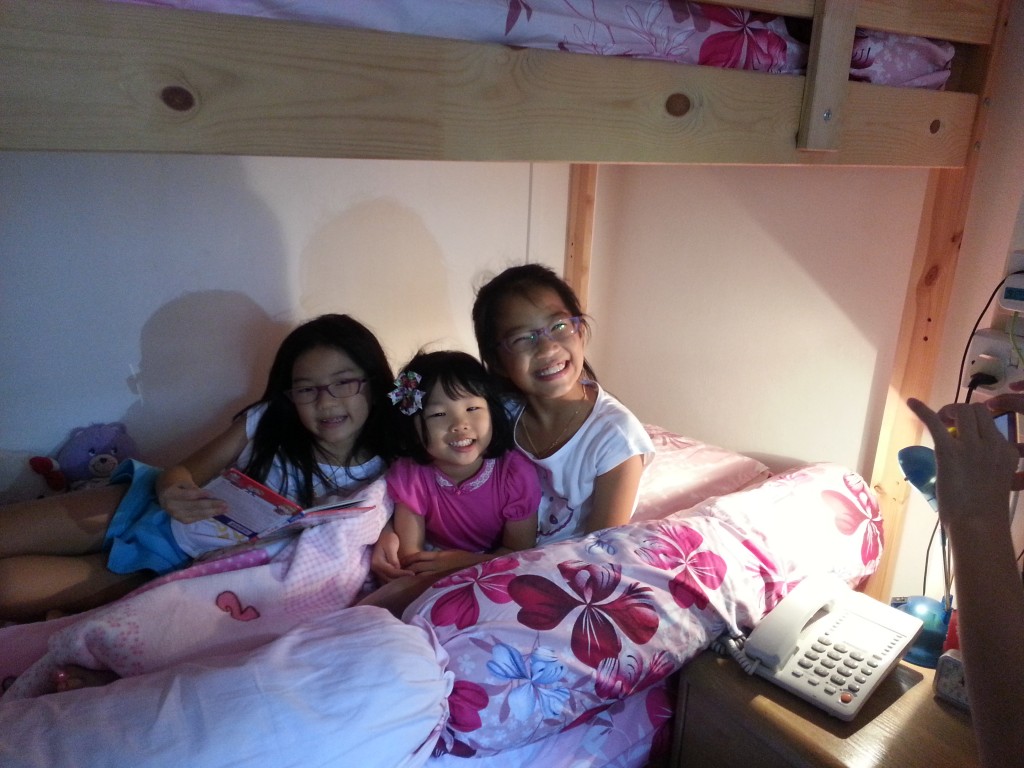 "Sophie, smile for the camera!"
Hopefully we don't have to wait till Chinese New Year to give the kids the opportunity to play together.
Day Three
In my family, we have this tradition of visiting every family member's place to bring them luck even though we may have already seen them at someone's place. So it was off to my parent's place again even though we already saw them at my grandma's.
Later that afternoon, my in laws came to visit as well and Sophie played a very good host as she served them tidbits and offered them recommendations of new year goodies, but it's usually chocolates if you ask her. Of course, she took the opportunity to stuff herself with goodies too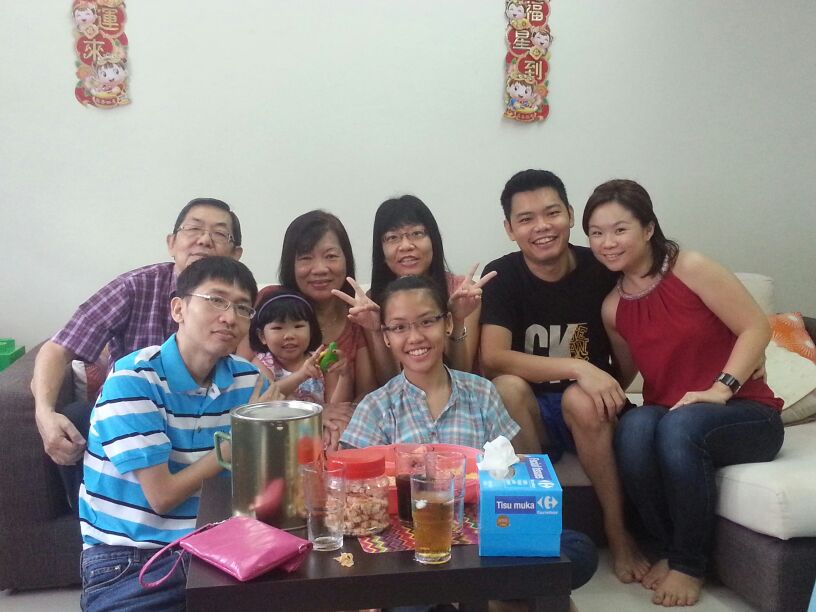 In the evening, we even managed to find time to head down to the River Hongbao just to soak in the festivities and also squeeze with the hundred of people. Another post on that…
While the celebration left us tired and sick (I fell sick on the even of CNY, what a bummer I know), it's always a festive that I look forward to with great anticipation. I was joking with my mom that in future, we younger generation will take over the cooking but instead of cooking up a feast, maybe we'll do it potluck style where everyone cooks a massive dish. But that said, I do hope to pick up some cooking from my mom. But it's usually easier said than done because she'[ll tell you, how she cooks is using agaration!
Perhaps, I should give myself one year to master my cooking . That's sounds like quite a feat, so let's see! I'm anticipating more eating, more lo hei, more eating. But as they say, being able to eat is a fortune…. so let the feasting continue! #dietfail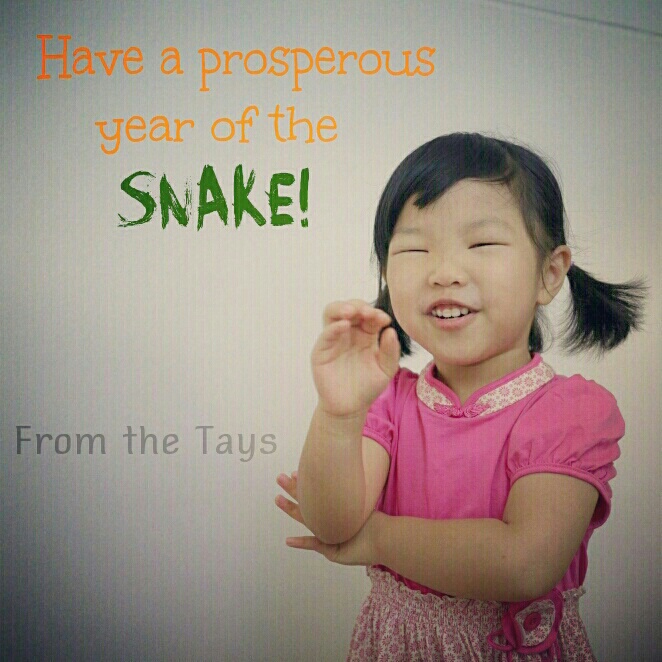 Tagged: Chinese New Year, Chinese New Year 2013, Chinese traditions