One of the things that puts my mind at ease while I'm working is knowing that Sophie is well taken of in the childcare centre that she's attending. She looks forward to school everyday which proves that the teachers have done a good job at engaging her both through learning and playing.
For Teacher's Day, we decided to make a gift to express our appreciation to her N1 Teachers.
Sophie had a baking class in her child care and she enjoyed it so much that she requested that we baked for her teacher. So over the weekends, we baked cupcakes to mark our inaugural bake using the brand new oven that I got. We thought that it would be nice to also add a handmade gift, so we made a flower for her teachers.
Materials:
2 different coloured cupcake liners
ice cream sticks
stickers
double-sided tape
scissors

Steps:
To assemble the flowers simply, line the back of the cupcakes with double-sided tape
Stick the smaller cupcake liner onto the bigger cupcake liner

Next stick a round sticker in the middle of the smaller cupcake liner. We thought it would be a nice touch to add a butterfly sticker to the side as well

Finally stick the two cupcake liners to the ice cream
And there you have it, a handmade flower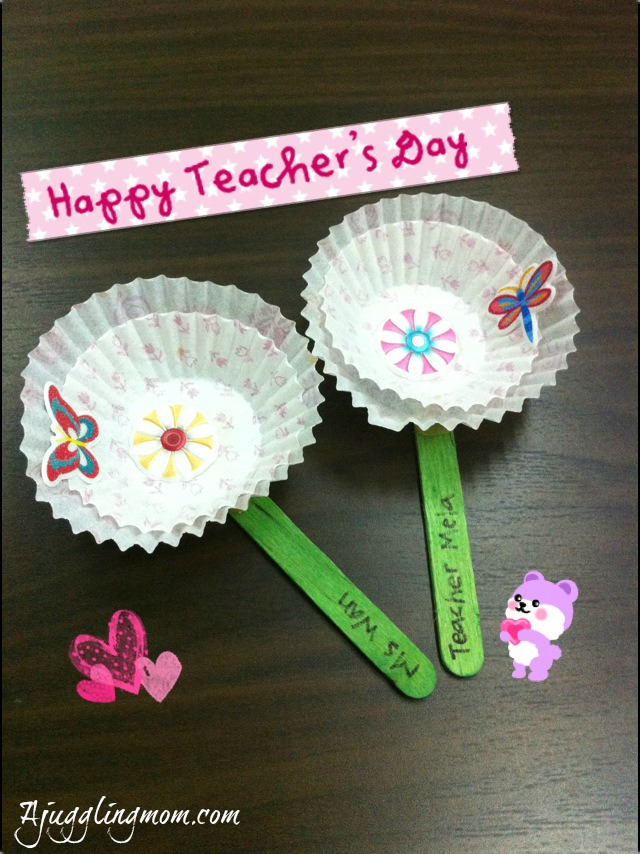 We added the flowers on top of the boxes of cupcakes for her teachers and Sophie said they looked like big lollipops 🙂  She was so proud to give these cupcakes to her teacher's and she's looking forward to do more baking with mama.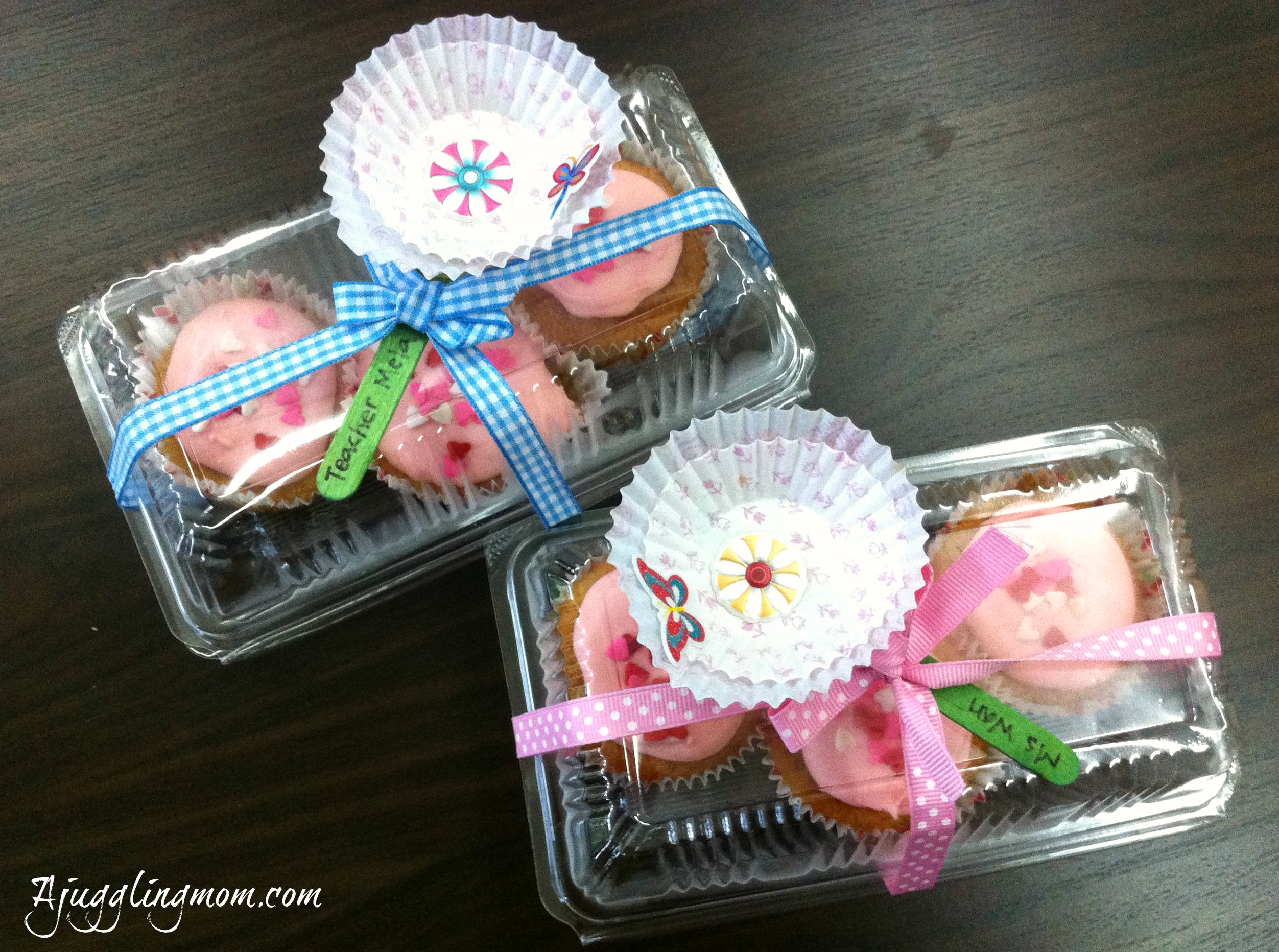 For more DIY Teacher's Day gift ideas, head over to Gift Wrapsody's blog where she did a nice compilation of handmade gifts you can do with your kids. Our cake pops that we baked for Teacher's Day last year was also featured.
Did your kids made something for their teachers? I'll love to hear that you did.
I'm linking up with a Happy Mum's Creativity 521 linky party!