Sophie's child care celebrated Racial Harmony Day yesterday.
As part of national education, Racial Harmony Day is celebrated to promote inter-racial understanding. Sophie's childcare alone is a melting pot of different cultures as she has friends from all over the world. Besides her friends from Singapore that includes Malays and Indians, she also has friends from America, Japan, Korea, France and I suspect many more.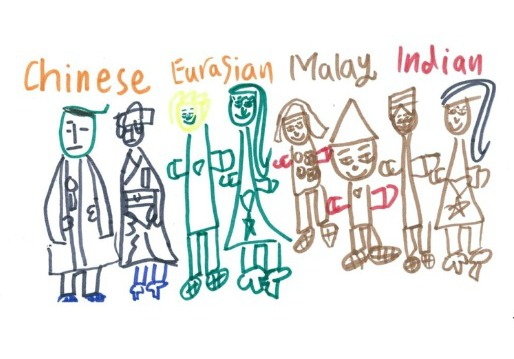 The 4 main races in Singapore – drawn by one of Sophie's classmates
The students were encouraged to come dressed in any ethic costumes as they learn more about each other's cultures on that day.
Sophie was dressed in a Qi Pao which I had bought during Chinese New Year and looked very much like a little Chun Li with her "ox horns" hairstyle.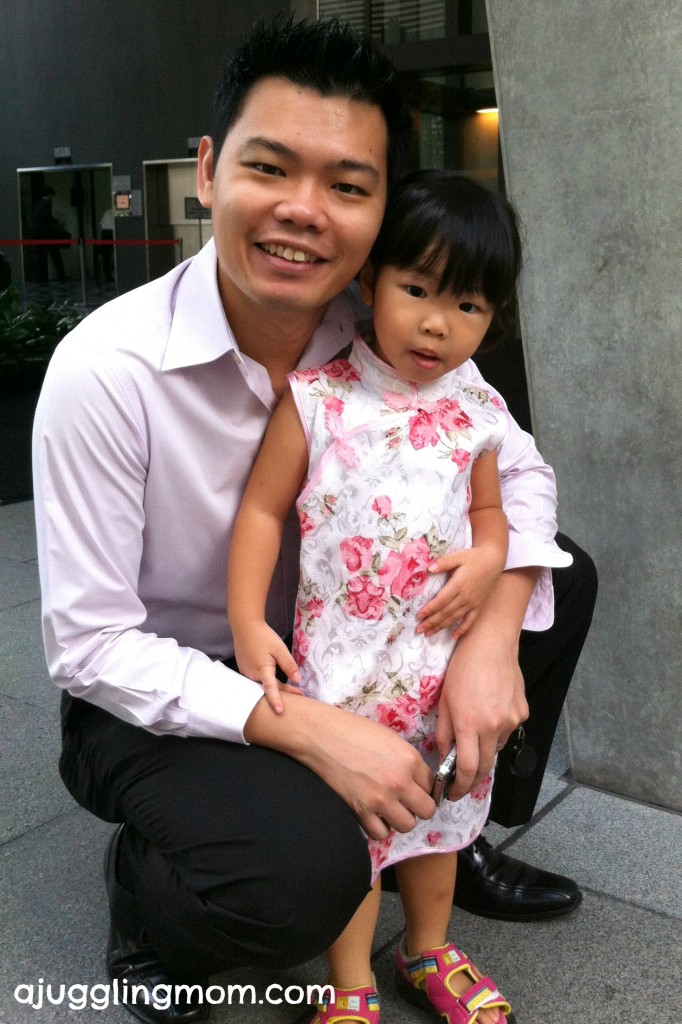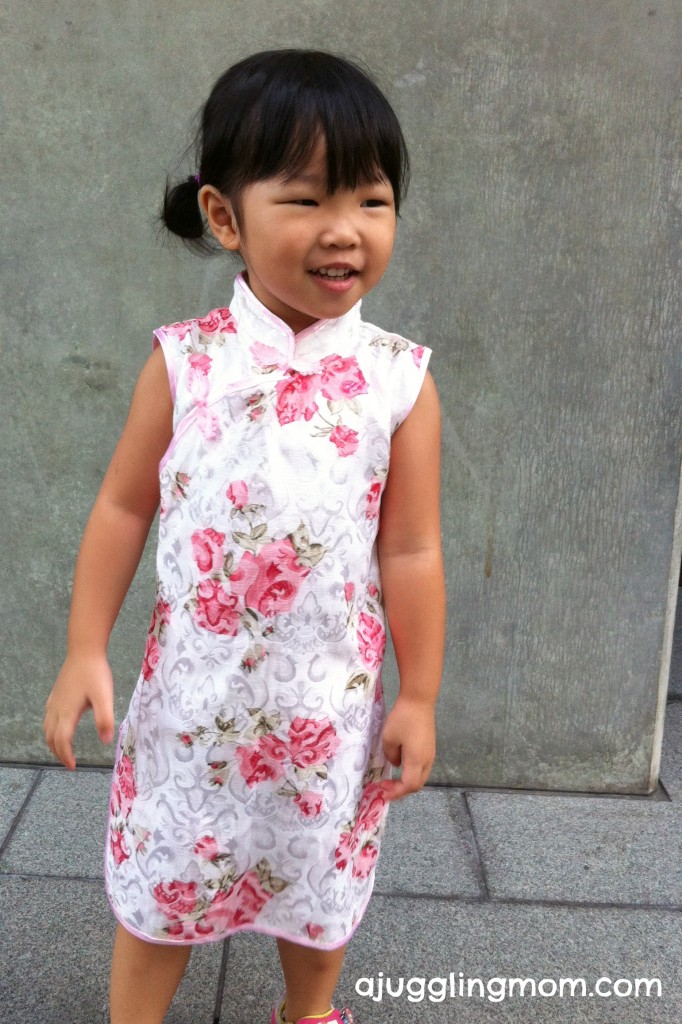 When I asked her what she learnt in school, she told me that they played traditional games and also tasted snacks from the different ethic groups.
In last year's Racial Harmony Day, Sophie could only tell me the different races (which by the way is a good read to put a smile on your face) and this year, she's actively taking part in all the various activities.
As a nation, we have come far in establishing our nation, built on the diversity of different cultures. May we also be more accepting of the different cultures that have permeated into our country with more foreigners  and new immigrants as we celebrate this day.
And I did said that Sophie looked like a little Chun Li right?
Watch out!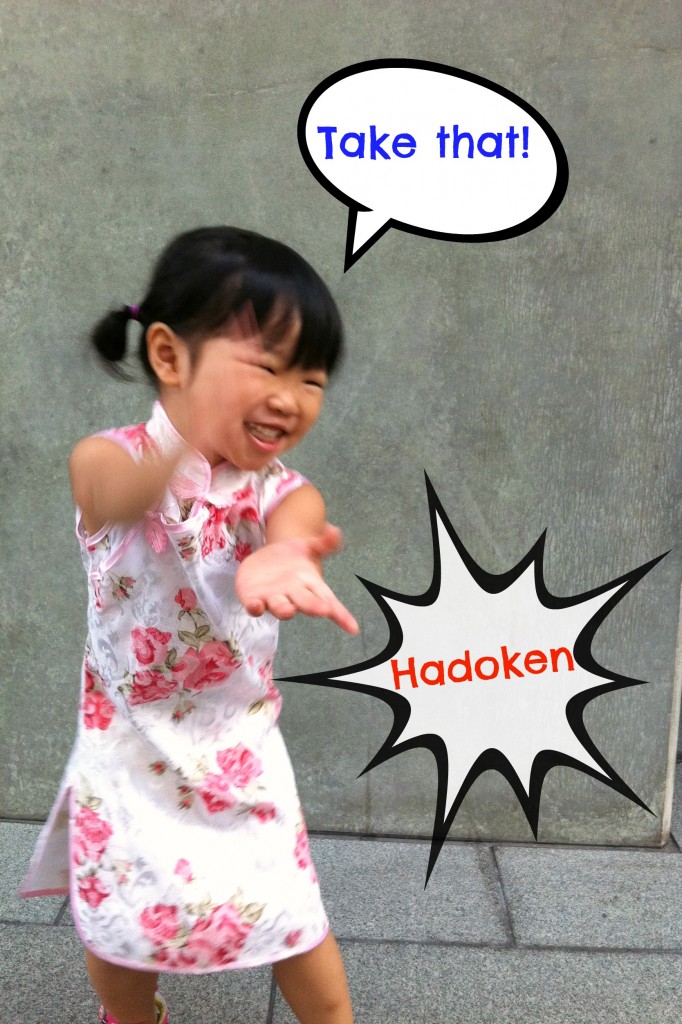 Have a good weekend!
I'm linking up with
Tagged: Racial Harmony Day 2012