In the midst of all the busyness at work, Alexis suggested that we take an afternoon off to spend some time on our own. Since Sophie was not with us, we decided to head down to Buffet Town at Raffles City for lunch.
Buffet Town is located at basement one of Raffles City, where Shokudo Japanese Food Bazaar used to be.
Buffet Town boasts of a wide variety of food from seafood, Japanese, mixed grills, pizza and pasta, local delights and of course desserts. And at $23.80++ for lunch, it sounded like a good value.
I started with Teppanyaki and indulged in my favorite seafood, sotong! I loved how fresh and chewy it was and the black pepper sauce that it was cooked in. The other food selection for Teppanki included chicken,  mussels, shishamo, prawns, mackerel and lots more. One dish that was surprisingly delightful was the grilled pineapple which maintained it's juiciness despite it being lightly grilled.
The selection for sahshimi was farily decent with your usual salmon, tuna, yellow tail and squid. But taste wise, it was a little disappointing as it was not as fresh as I would like it to be.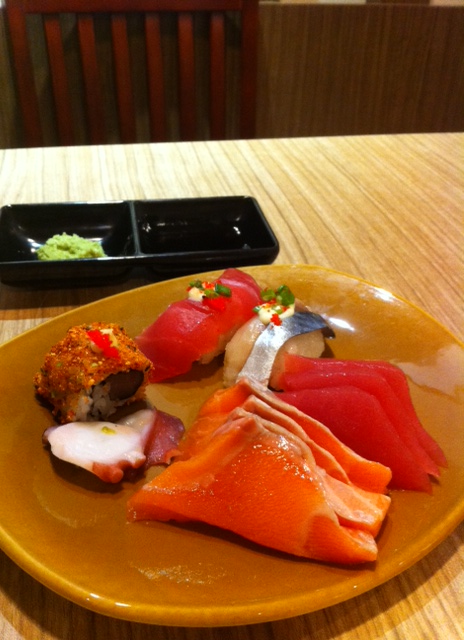 There was also plenty of choices for cooked food. Like pizza and pasta, chicken rice with herbal soups, tempura, fish and chips.
I would have taken more photos, but I was too busy eating and by the time I decided to snap some photos, it was almost the end of the buffet.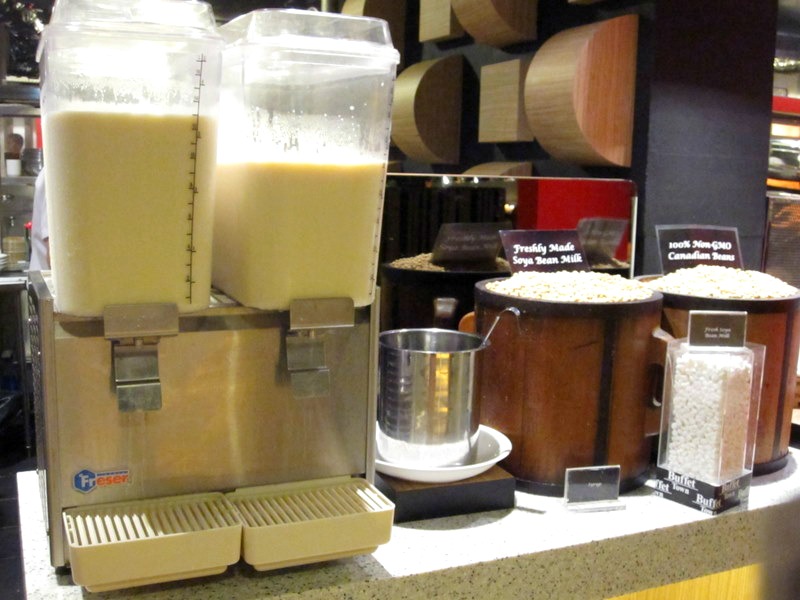 One of the more interesting beverages available was the freshly made soya bean milk which was rich with protein goodness. If you prefer a healthier option, you can skip the syrup all together or add accordingly to your preference.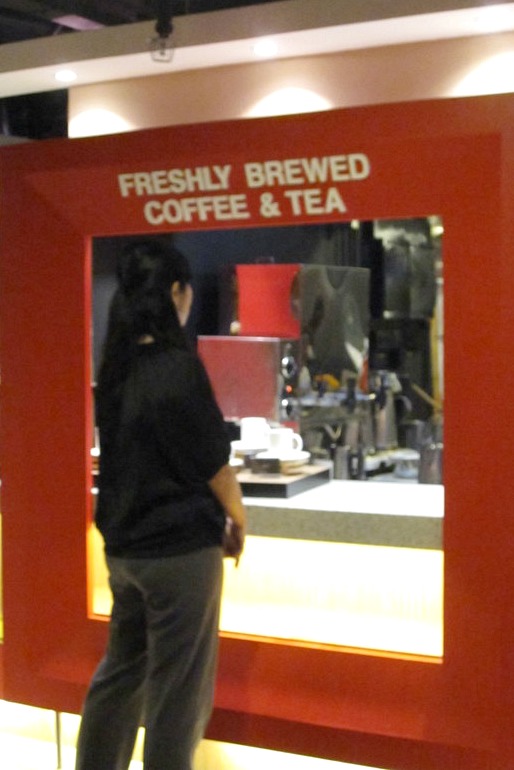 There's also good old coffee and tea that is freshly brewed if you start feeling sleepy after all that eating.
For crab lovers, you should look out for the chili crabs and black pepper crabs which is served only on weekends. Plus, I heard they serve it with fried mantou, so you can dip away and enjoy a finger licking good time.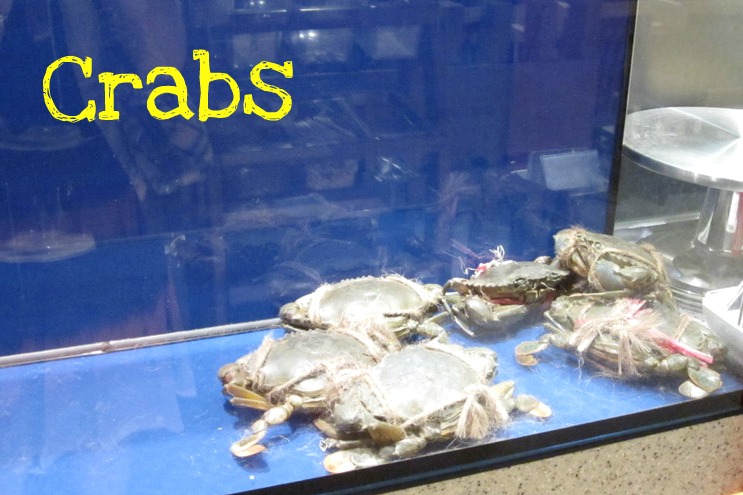 For desserts, there were cakes, fruits, waffles, ice cream, tarts, puddings and even ice kachang. I ended the meal with waffles and macadamia ice cream and left contented.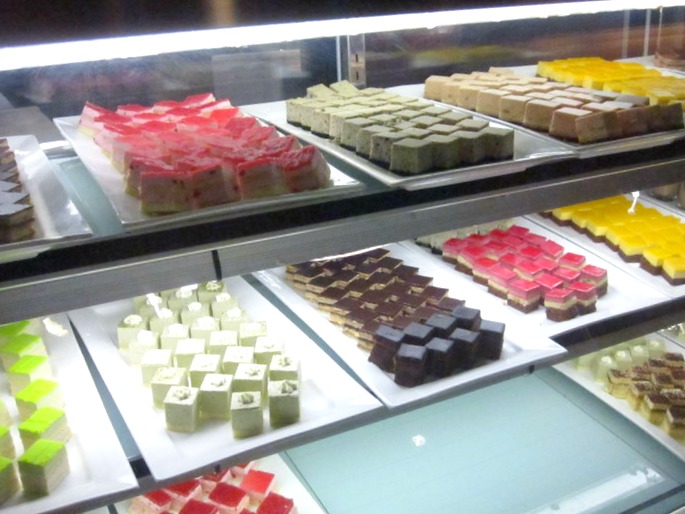 And for parents with young children, you'll like how the restaurant has made it child friendly with a mini playground. Kids can have their share of fun while parents watches over them as they eat. The area is very spacious for the kids to run or. For kids who prefer playing quietly, there are wooden maze toys to keep the young ones occupied.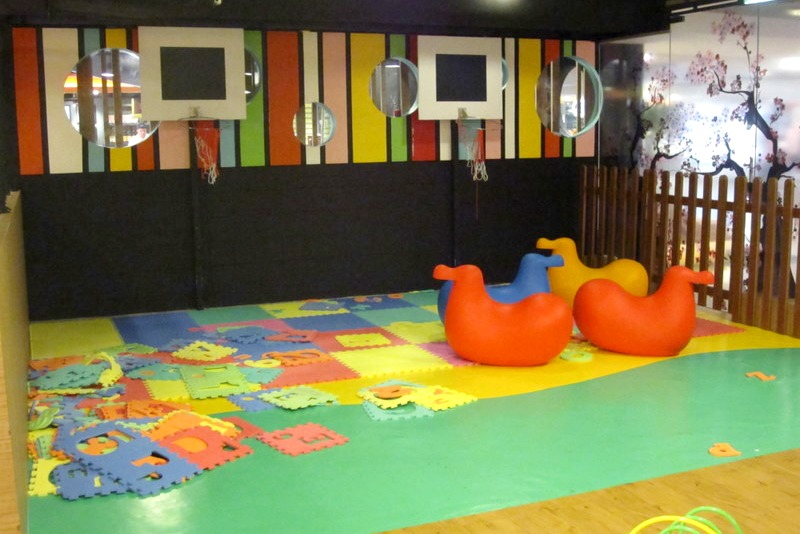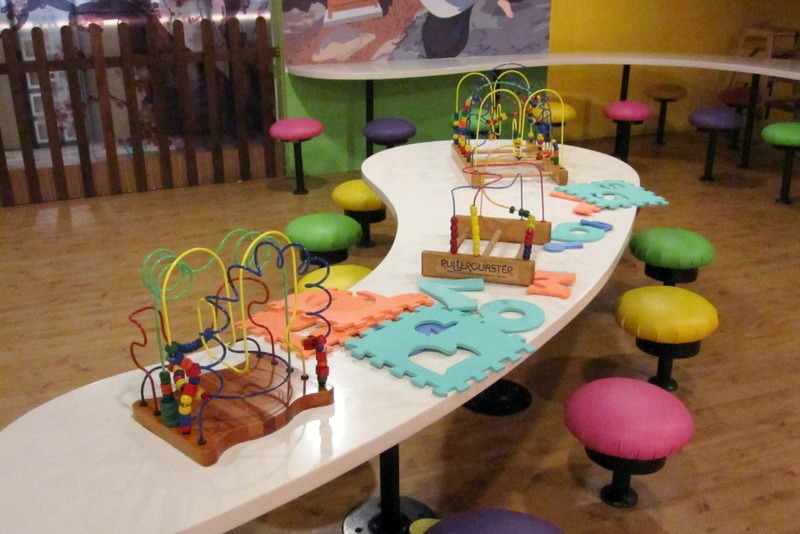 What's more, parents with young kids will appreciate how convenient it is to get to the changing/ diaper room as it was just right outside the restaurant.
Conclusion: While Buffet Town's food may not be fantastic, their buffet is very reasonably priced for the international and seafood spread it offers. Having a child friendly establishment definitely scores well with me. In fact, I intend to bring the family here for dinner someday and try the  chili crabs which seems to be a hit at this restaurant.
Lunch
Monday-Friday: Adults $23.80++, Child (6-12 years) $16.80++
Saturday, Sunday, eve of PH and PH: Adults $28.80++, Child $16.80++
Dinner

Monday-Friday: Adults $33.80++, Child $19.80++
Saturday, Sunday, eve of PH and PH: Adults $38.80++, Child $19.80++
Tagged: child friendly restaurant, dinner, family friendly restuarant, international, lunch, Raffles City, sushi