I'm taking part in Adora's Breakfast for Champions series where 14 of us blogger mums are sharing our wonderful breakfast recipes.
And for our breakfast, we're making pancake art!So if you're one of those who has a house rule about not playing with your food, I'll say throw that rule out the window for this one 🙂
How to make pancake art
To make pancake art,  you'll need two important ingredients – your pancake mix and food colouring.
Thanks to the my very helpful friends on face book, they gave me a very comprehensive list of how I can make my own natural food colouring.
For red, I using beet root and for green, I'm using spinach. For more ideas, you can visit this link.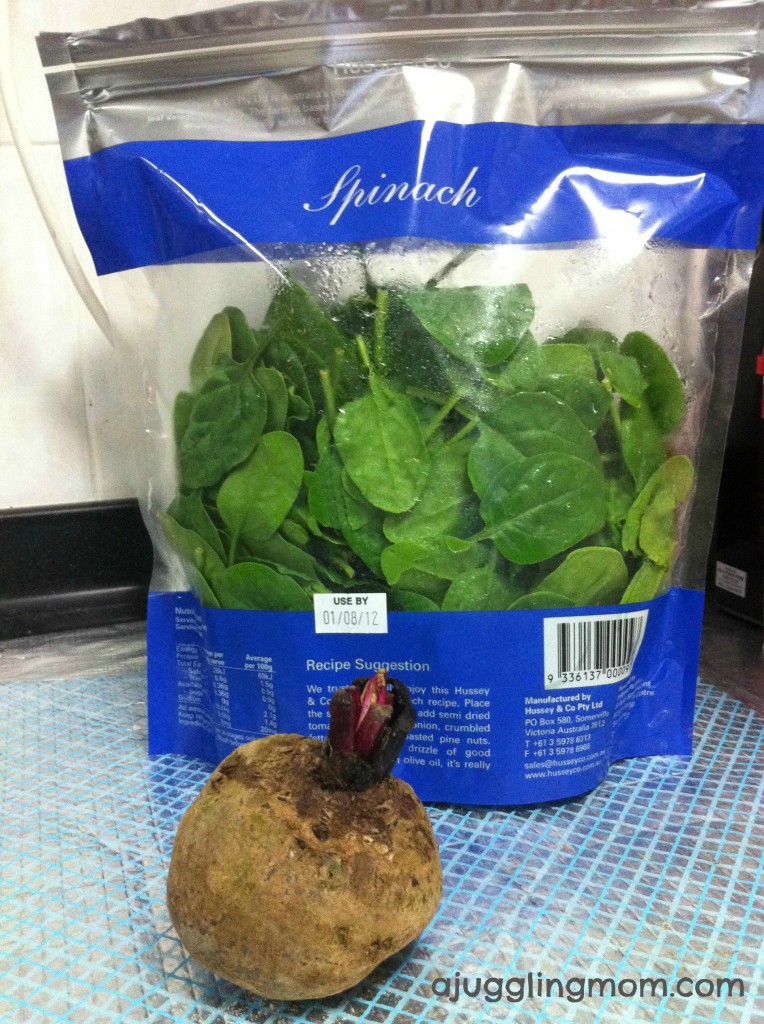 Next, prepare your pancake mix and then add the food coloring after you have boiled and blended the food.
Don't make the same mistake I did because I merely boiled but did not blend the food. As a result, the colours were too faint to be seen.
But not to worry, they can still be salvaged.
Oh and I forgot to mention, do have a squeezy bottle on hand so that you can squeeze out the pancake mix from it and now the frying pan is your canvas 🙂
Here's what I created…
A failed attempt at a ladybug because I couldn't get red and the wings were too small. But with a bit of creativity, it turned into..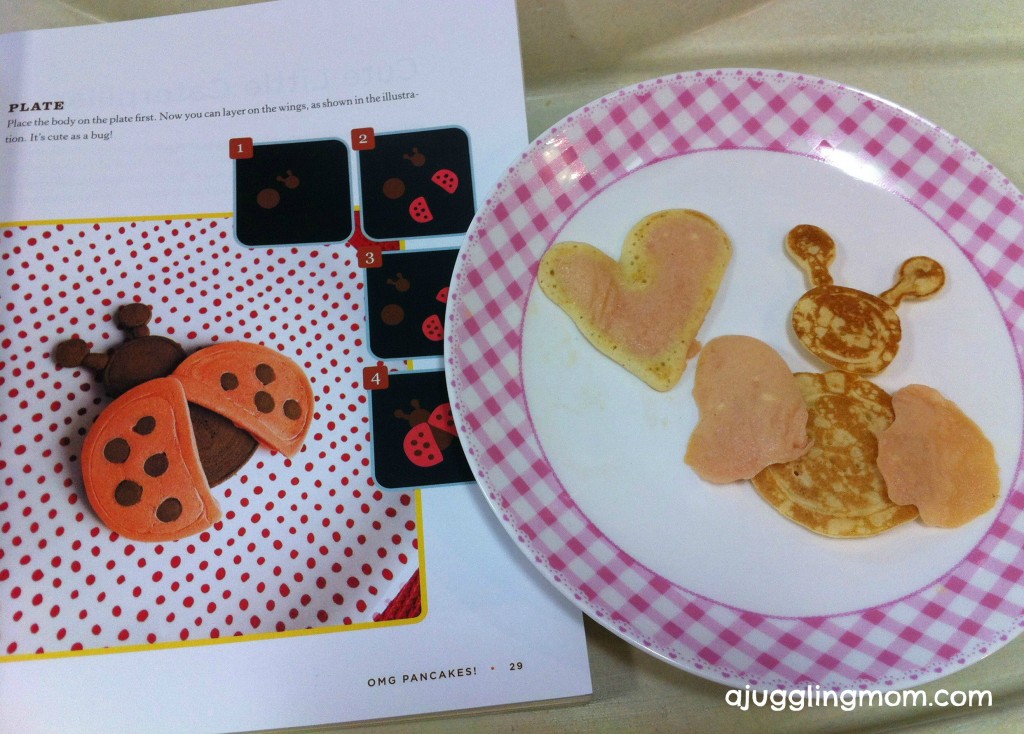 A love-struck snail!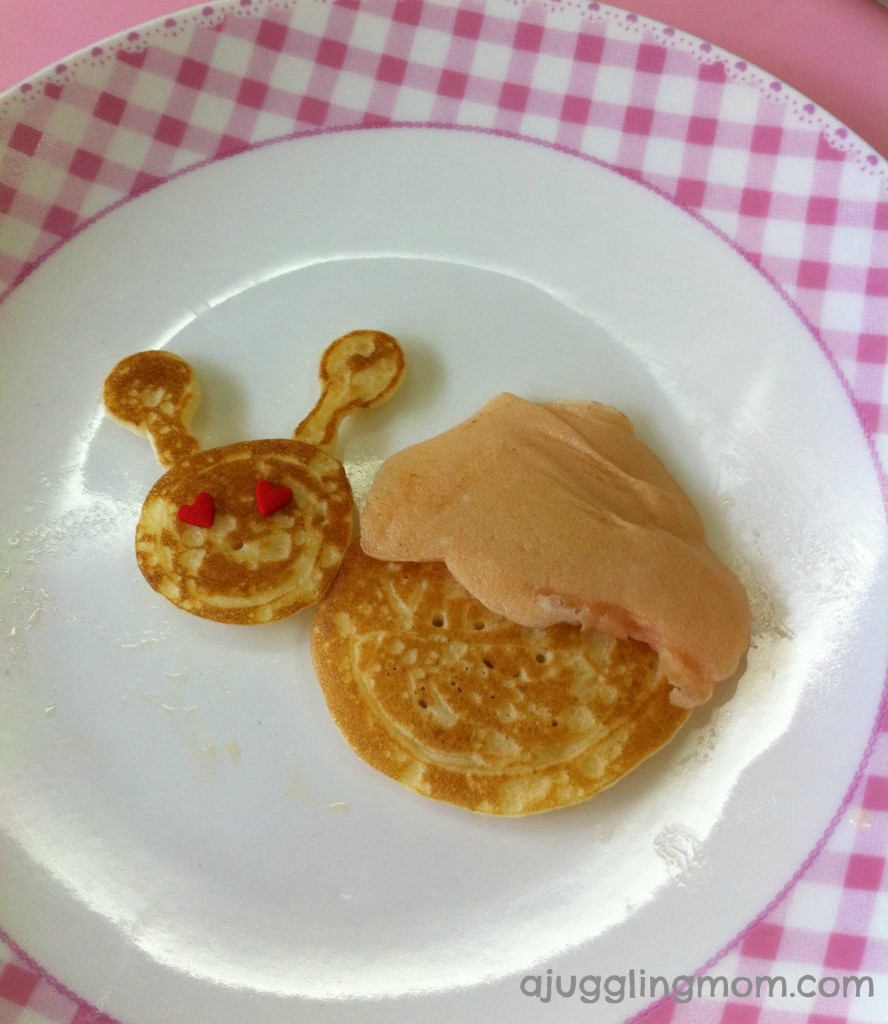 But that's not all, we also made butterflies and of course heart shaped pancakes which came with a tinge of pink. Please let me you see it so I don' feel so silly for making that mistake  🙂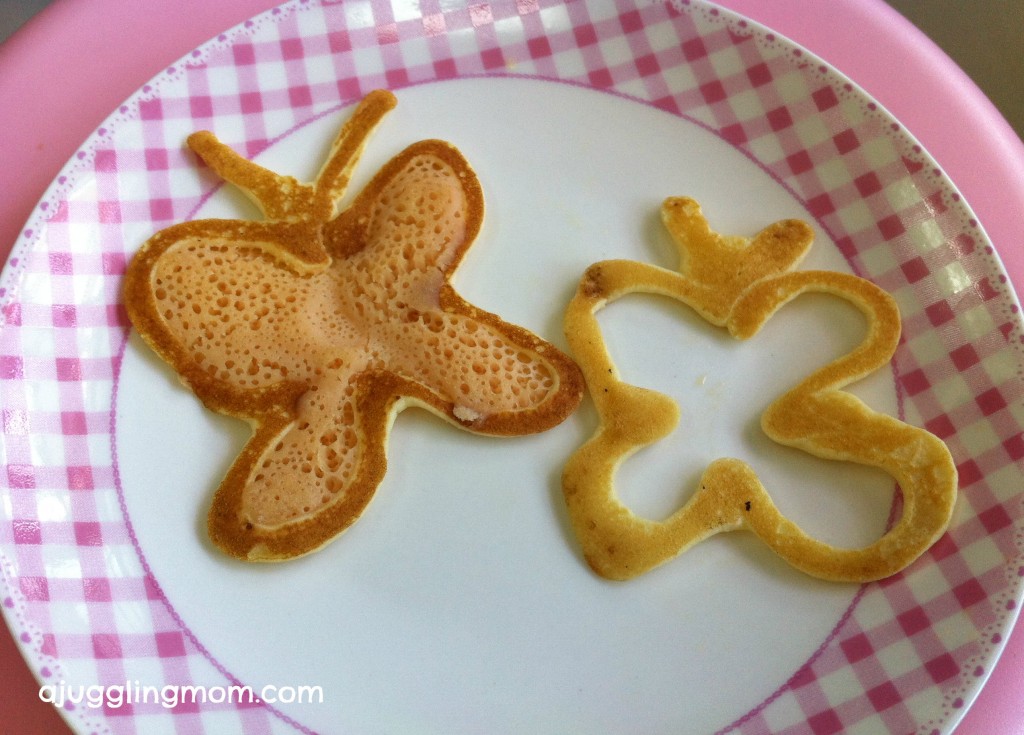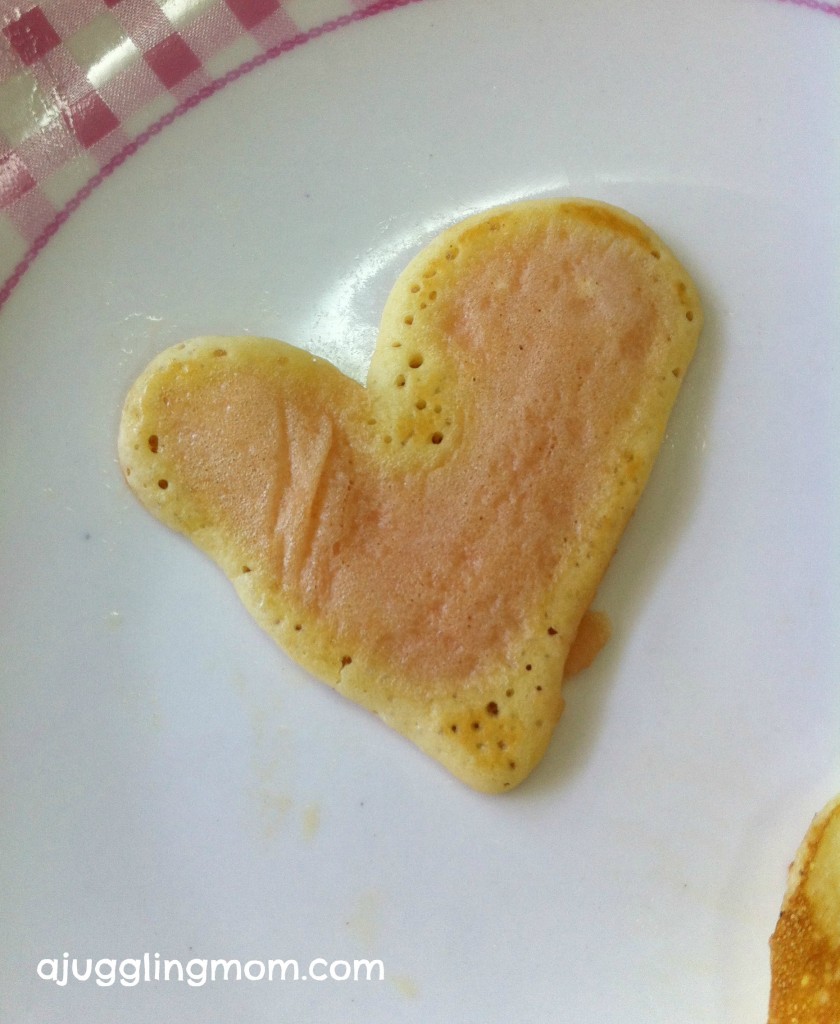 I can claim no credit for being so creative as I stole this pancake idea from Jim, the author of OMG pancakes. You'll be totally wowed by his pancake creations which are in multi-colours and even 3D.
But 3D or 2D, Sophie enjoyed it all the same and I'm sure your kids too when they see that food can be fun 🙂
This is a Breakfast for Champions initiative by 14 Singapore Mom Bloggers. Click on badge below to find out what other yummy delights you can make for your family!
Tagged: breakfast, fussy eater, meals for children