I'm sure you're familiar with the widely popular website Life Hack that provides all sorts of tips to simplify and improve your life.
Here's my A Juggling Mom's version of Life Hack.
Psst, I know a few mums and kids who actually do this! It's a great way to let the kids sleep in for a few more minutes.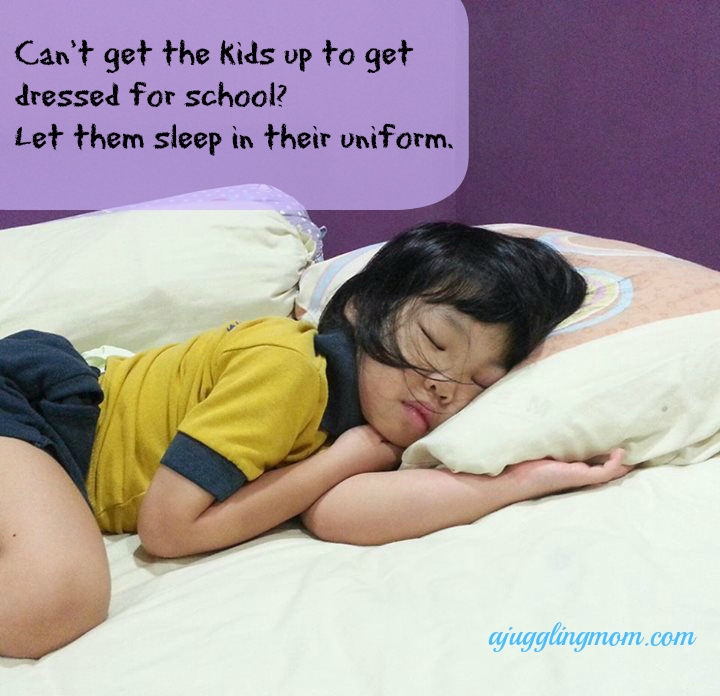 Can't get the kids up to get dressed for school? Let them sleep in their uniform.
 Great idea don't you think? Thanks to my hubby's brilliant idea.