This Lunar New Year marks the year of the snake.
So to welcome the year of the snake, here's a craft that you can do with your kids and you can use them as ornaments for the Chinese New Year too.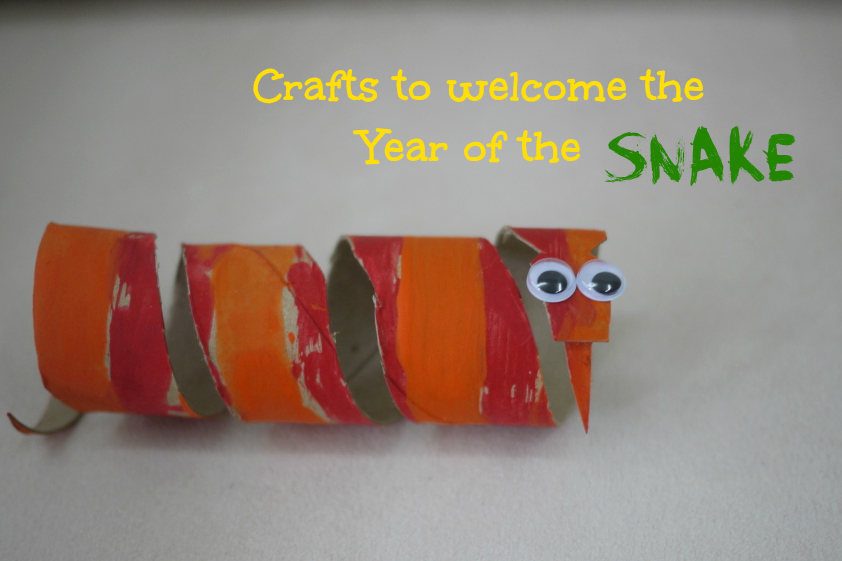 Materials needed:
Toilet rolls
Paint and paint brushes
Scissors
Double-sided tape
Craft glue
Eyes stickers
Small stickers
Step-by-step instructions:
1. Paint the toilet rolls. We used two colors and painted them in alternate colors. Leave the toilet rolls to dry overnight.
2. Use the scissors and cut the toilet rolls in a spiral manner. This may be tricky so if you've got young kids, you may want to give them a helping hand.
3. Cut off a triangular tip at one end and then cut small triangles at both edges of that end to give you a snake's head.
4. Use double sided tape and attach the triangular tip that was cut off to form the tongue of the snake.
5. Paste two eye stickers besides the edges where you cut the triangle earlier.
Ta dah, you have one version of the snake.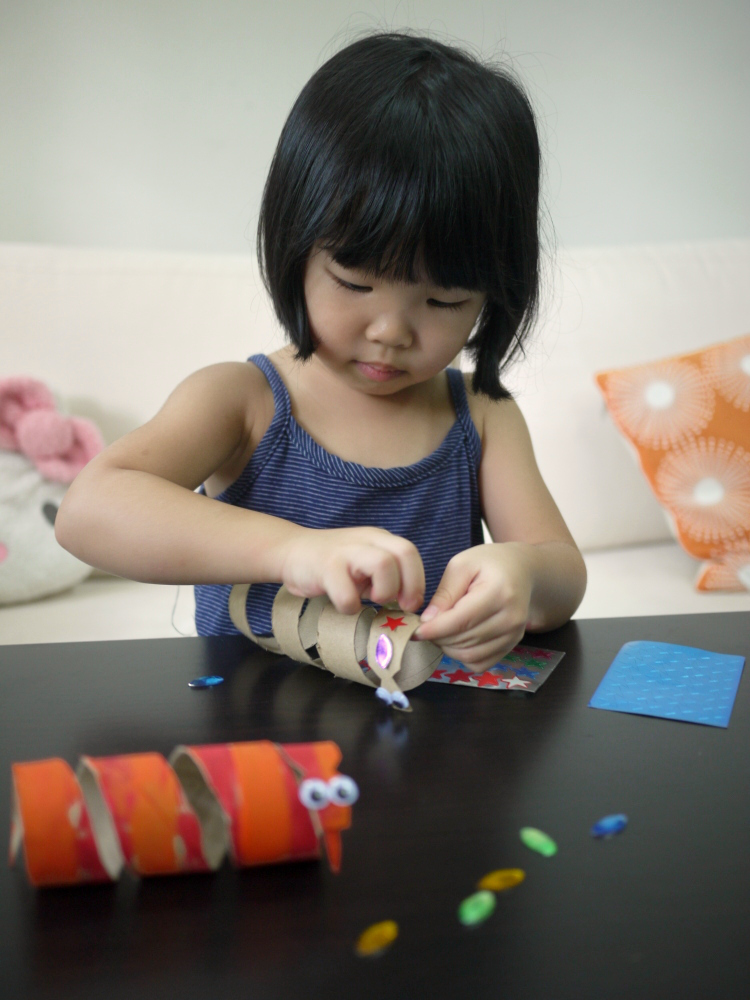 If you've got kids who don't like painting, here's another version. Follow from step 2 to step 4 above and then decorate the snake by pasting sticking stickers round the body.
6. Last but not least, give your snakes a good twirl and make sure they are ready to spring into the new year!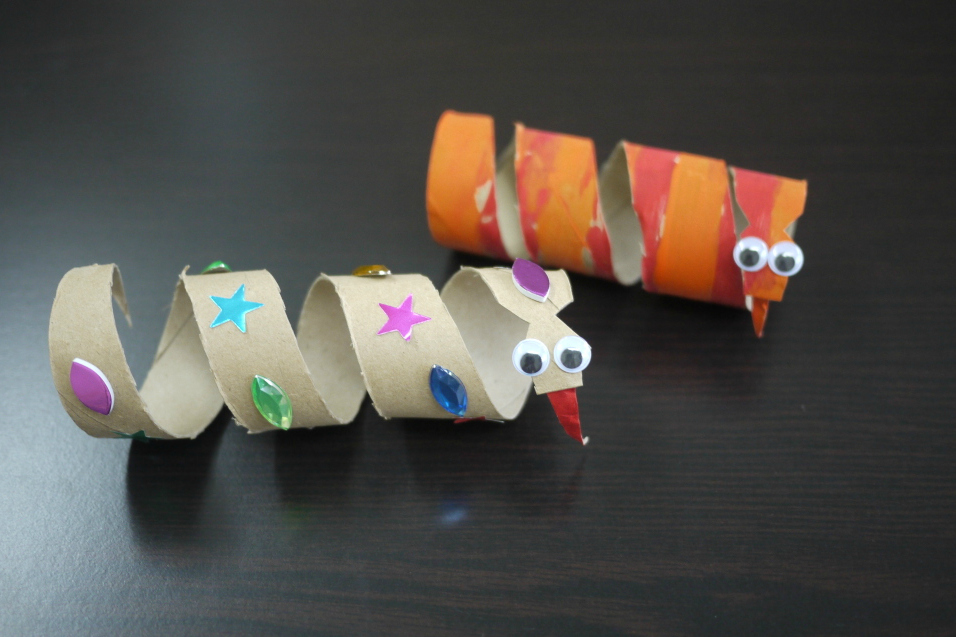 Two versions of snakes made from toilet roll
More Chinese New Year craft ideas
Paper lanterns and fire crackers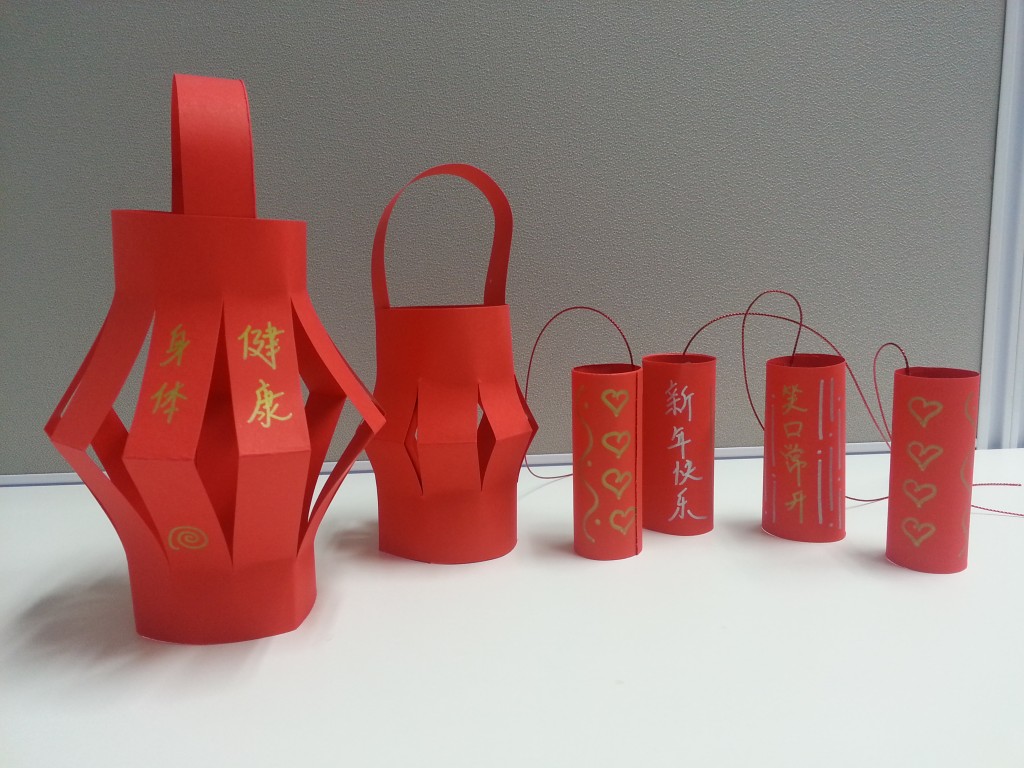 Paper cherry blossom made from Post-It notes
Stay tuned for more Lunar New Year related posts as we usher in the year of the snake!
Tagged: art and craft ideas, Chinese New Year 2013, DIY, recycle