*Media invite
If you're like us and finish most of your Chinese New Year visitations by the second day, here's an idea where you can visit for your third or remaining days of the Chinese New Year.
Two weeks ago, we were invited by Sentosa for a preview of one of their highlights for this year's Sentosa Flowers, the Glittering Sandy Snake Trail.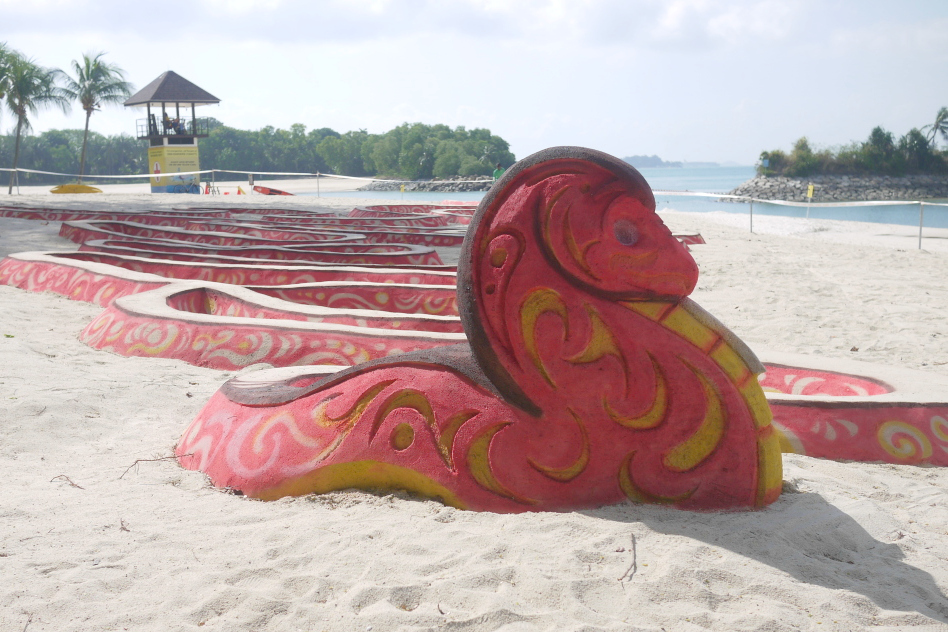 This is the first year Sentosa Flowers will be held by the beach.  So to tie in with the theme, they have invited JOOheng, a homegrown sand artist and internationally acclaimed sand sculptor, to create a longest snake sand sculpture along the Palawan Beach and will be attempting to enter it for the longest snake sculpture for the Singapore Book of Records.
The kids were also invited to be part of this record breaking action and each of them were given a little container and a spoon to scoop the colored sand that will be used to decorate the sand sculpture.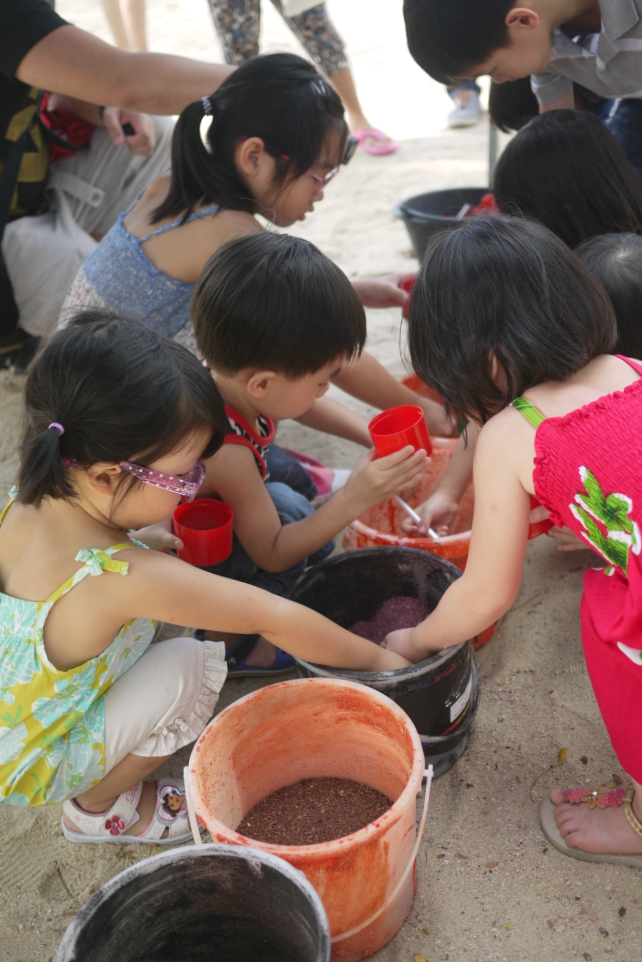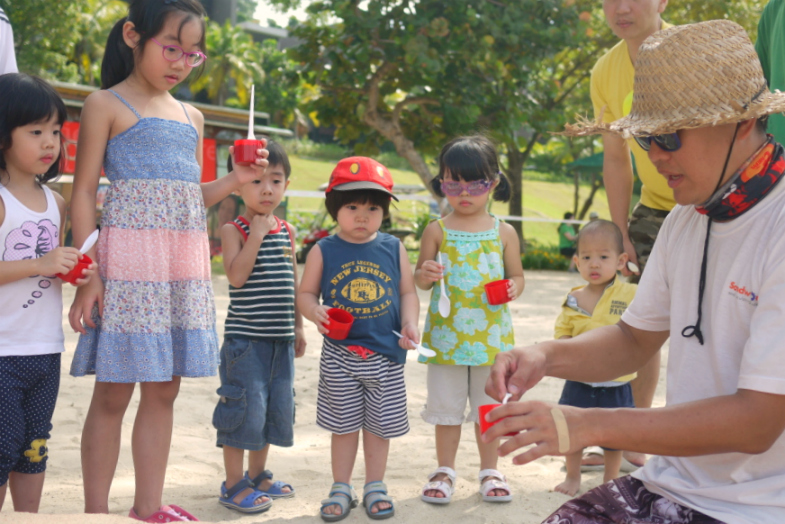 The kids listening attentively to JOOheng as he gave them instructions on how to paint the sand sculpture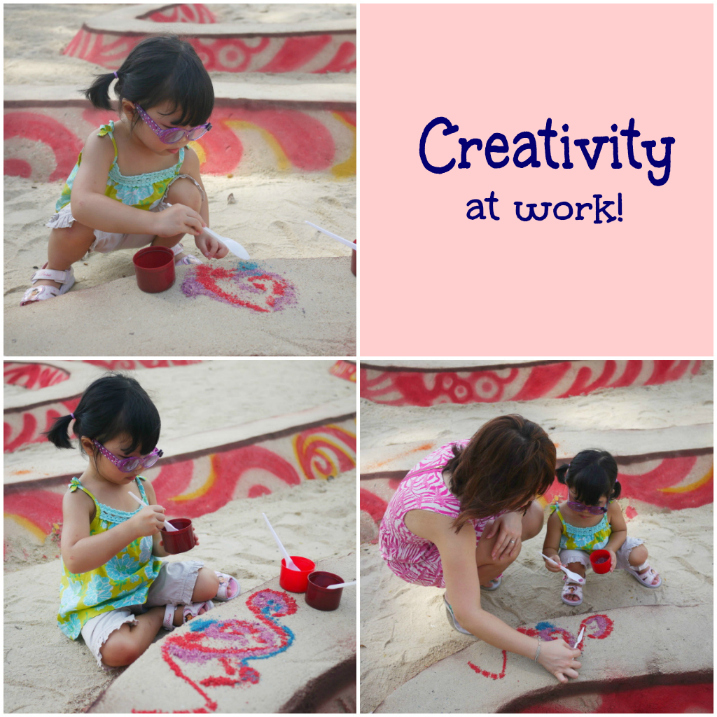 Sophie couldn't wait to get started and with some help from mummy, we got down to decorating a part of the snake sculpture. As you can see, she got pretty comfortable and even sat on the sand as she filled in the colors of her masterpiece.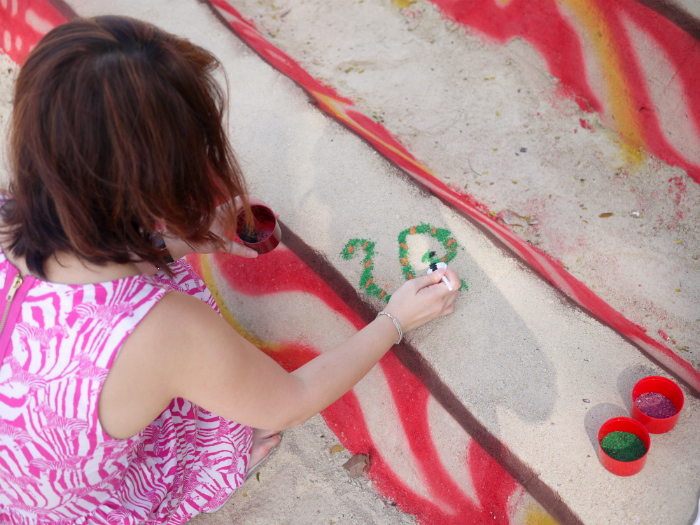 I couldn't resist and did my own sand sculpture of a snake on a snake.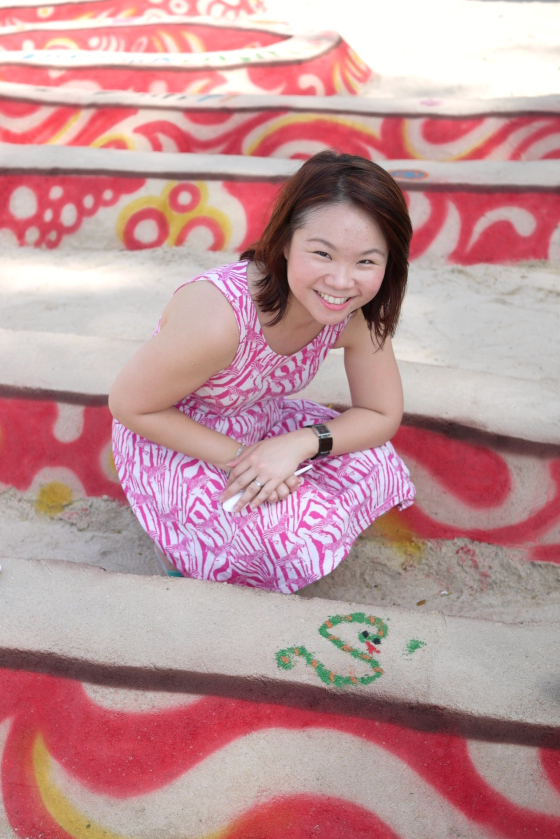 My masterpiece!
Next we proceeded to the newly opened Port of Lost Wonder where the kids were taught to grow their own plants. POLW was closed earlier in January 2013 for maintenance work. According to the staff, they have changed the foam flooring and also repaired some of the equipment on the pirate ship so we were thrilled to be one of the first few to visit after they reopened.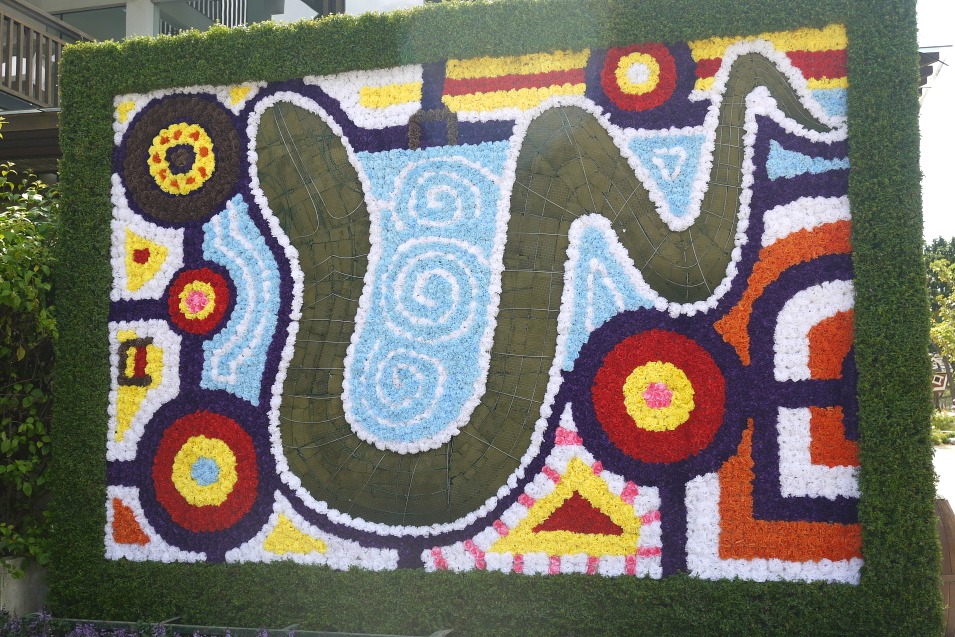 Snake that welcomed us at the POLW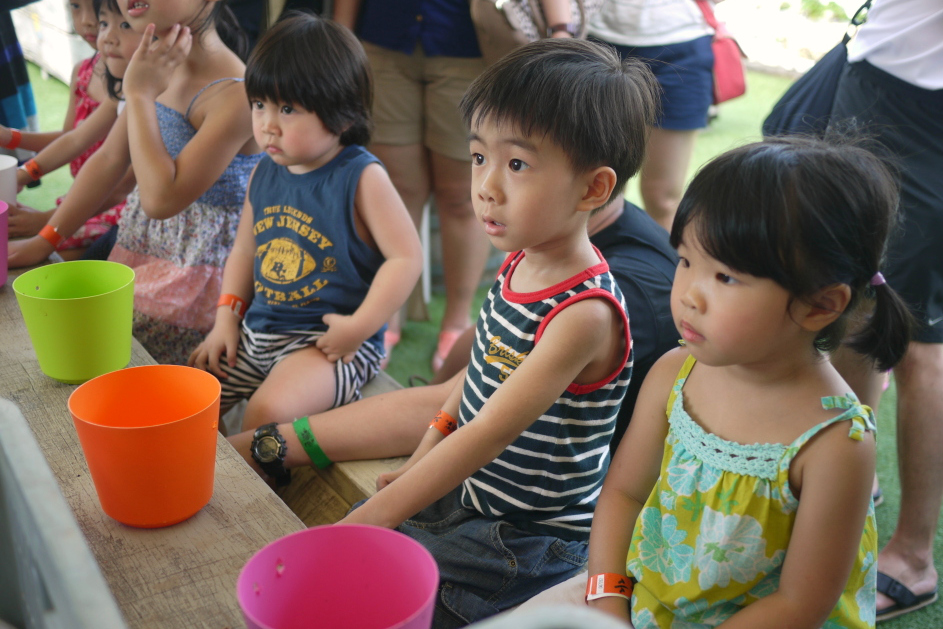 The kids choose their colored pots and listened to instructions before planting on their own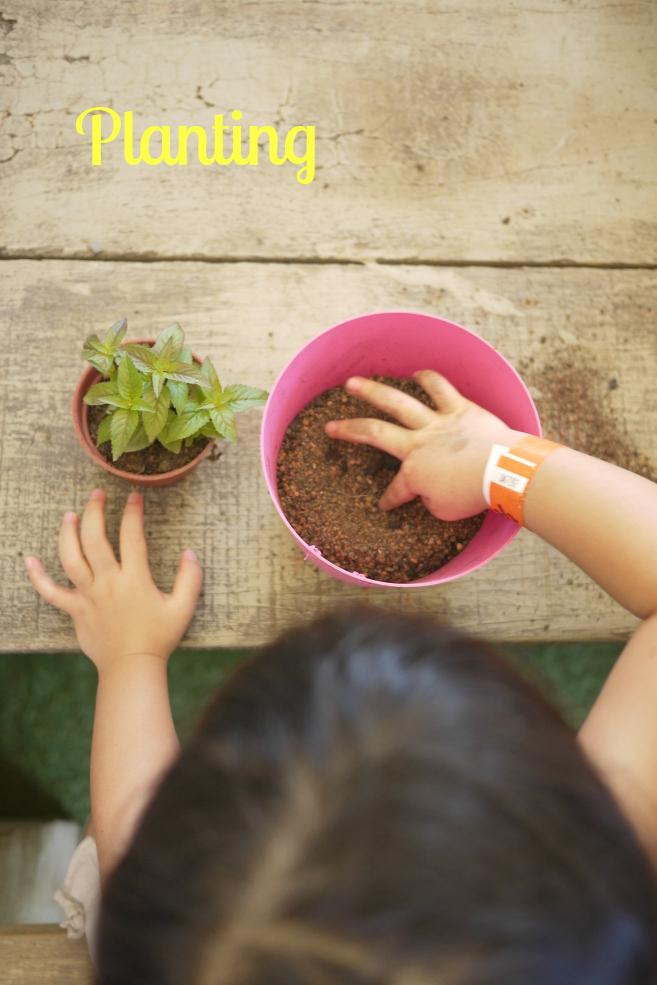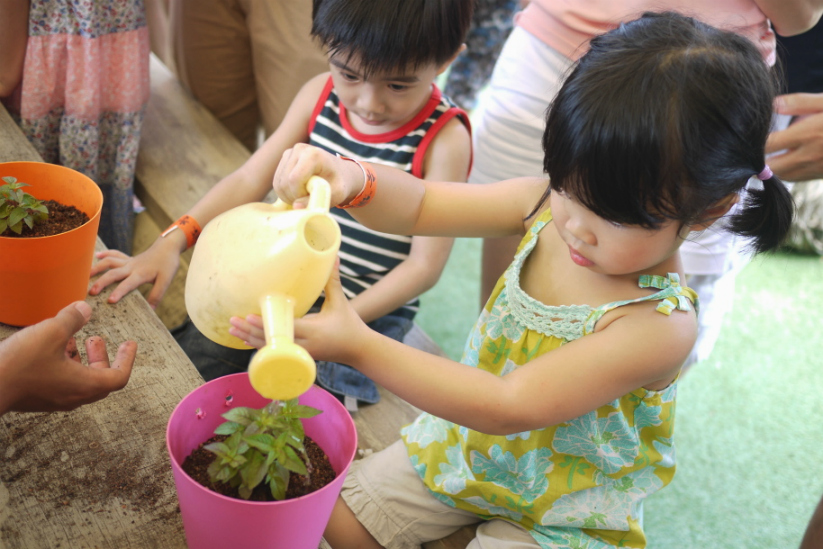 Don't forget to water up too. I am hardly one that you can call having green fingers so let's hope that these plans thrive better with Sophie's tender loving care. After all the planting, the kids were excited to jump right into the pirate ship for a splashing good time.
Later that afternoon, we crossed the suspension bridge to the viewing towers of the Southernmost Point of Asia to caught a glimpse of the snake sculpture that we participated in painting. The snake actually spells 2013 and ends with the Chinese character, 福, which symbolises fortune or luck.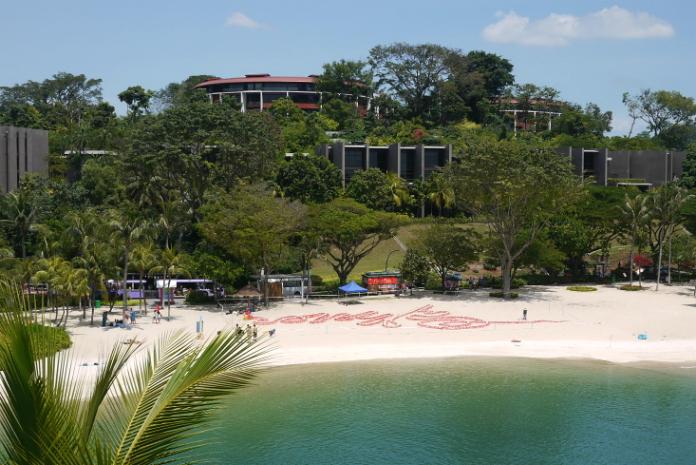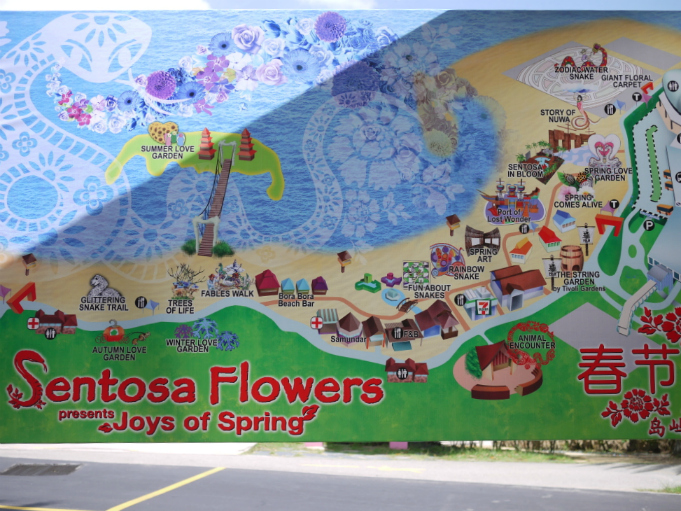 A  map of the Sentosa Flowers trail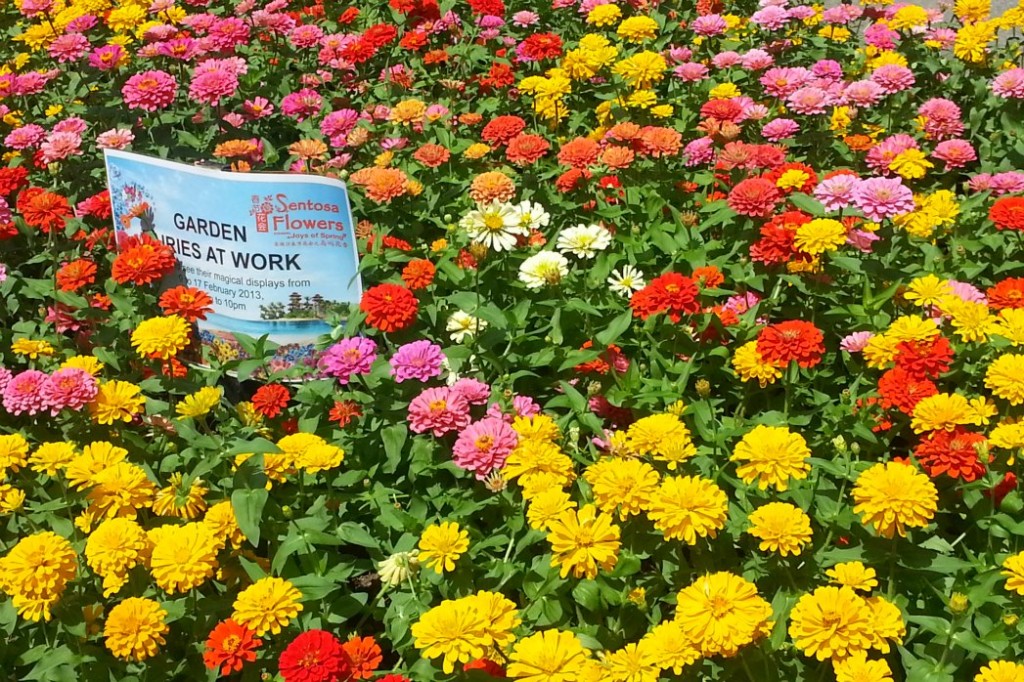 We were a little too early to catch the flower display as the garden fairies were still  at work to dress up the beach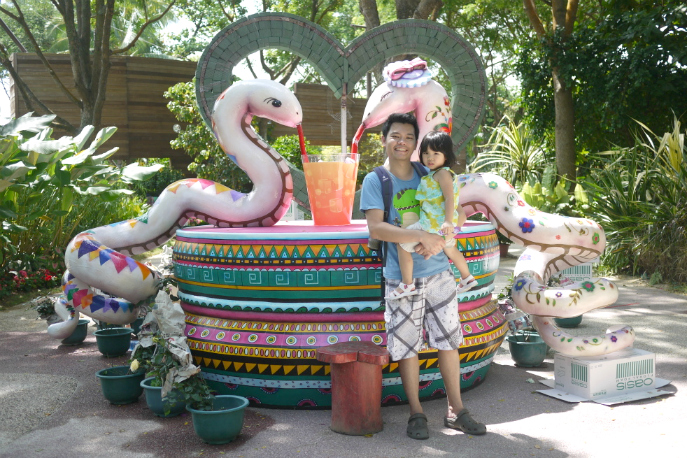 The snake couple of Spring Love Garden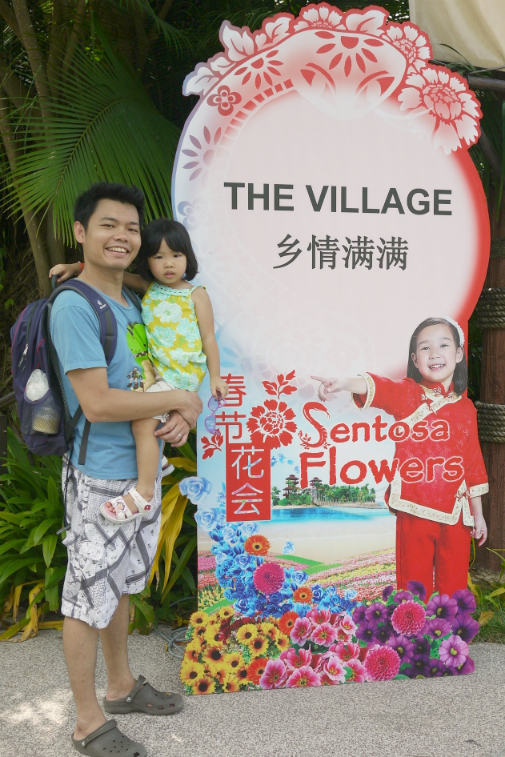 One thing's for sure, there are plenty of photo opportunities along the trail and just based on what we saw, it promises to be quite a sight of blooming flowers that will take your breathe way.
For more information on the highlights of this year's Sentosa Flowers, do visit their website. Advance tickets are also available.
Sentosa Flowers 2013
Springs of Joy
Dates: 9-17 Feburary 2013
Time: 10am-7pm
Venue: Palawan Beach
* A Juggling Mom was given an invitation to this event, however I am not financially compensated for this post and all opinions expressed here are based on my own experience.
Tagged: Chinese New Year, Sentosa, Weekend activities