Regardless of age, all children have their fears at one point or another. Some fears may be perfectly logical and reasonable. But most tend to be irrational or psychological. They could be simple things like the fear of the dark, fear of separation or even the monsters lurking under their beds. And in Sophie's case, it's the fear of pooing and the sand.
As parents, we try to convince, persuade and talk them round her fears. But we have realized that we need to acknowledge her fears, after all she's entitled to feel this way as part of her development.
We're slowly seeing progress in her and she's no longer that scared when she needs to poo. In fact, she's done it on her own as long as we leave her to poo in her diapers and not insist that she sits on the potty. When she's ready, she'll ask for the potty. Why over react?
Over the weekends, she surprised us again. I want her to remember this moment and am penning this letter to her.
Dear Sophie,
Yesterday you surprised Daddy and Mummy when you wanted to go and play on the beach.
You see, you've never been much of a beach babe. In fact, you never liked the idea of a beach holiday despite the fact that you've been with us on 3. Every time, when we attempt to bring you to build sand castles or simply walk on the beach, you react so adversely that you will start crying, whining, screaming and cringing when sand gets on your feet.
No, mummy's not exaggerating. I have photos to prove it.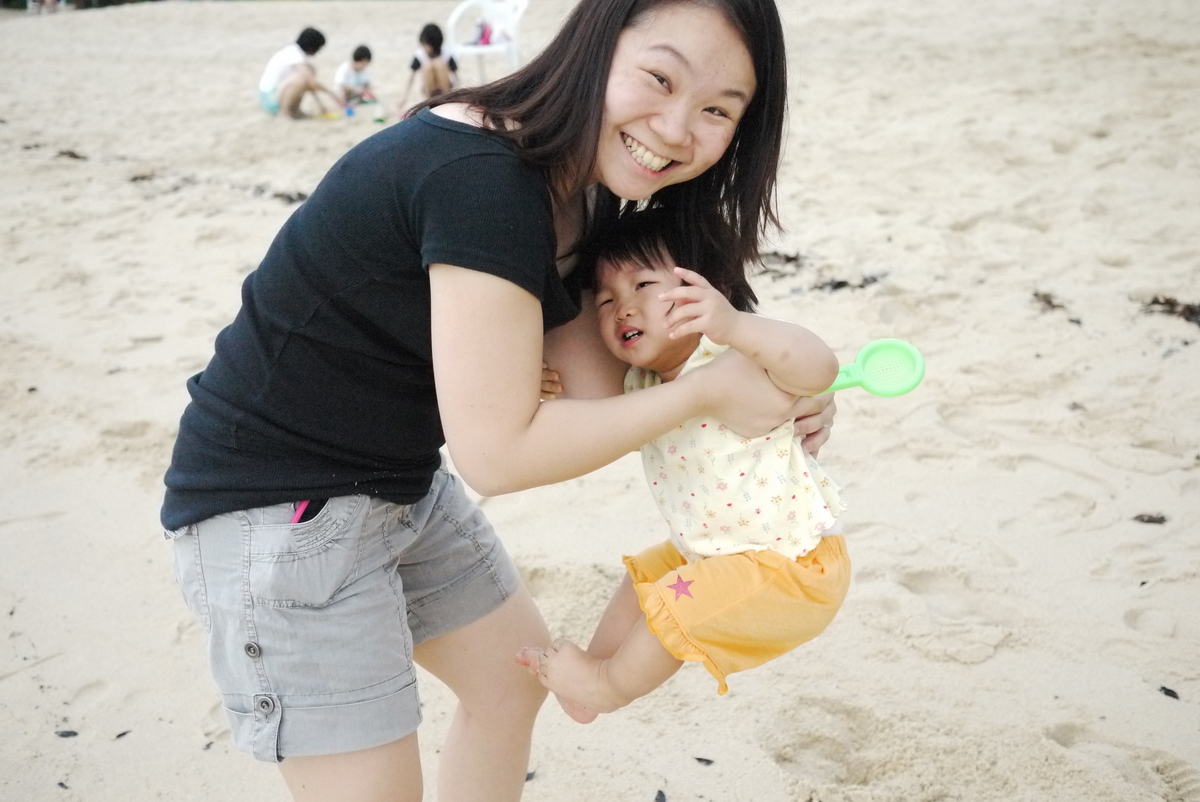 Taken at Batu Ferringhi Beach, Penang on Nov 2010
Mummy with a "chek ark" face and was still smiling for the camera when you were curling up your little toes.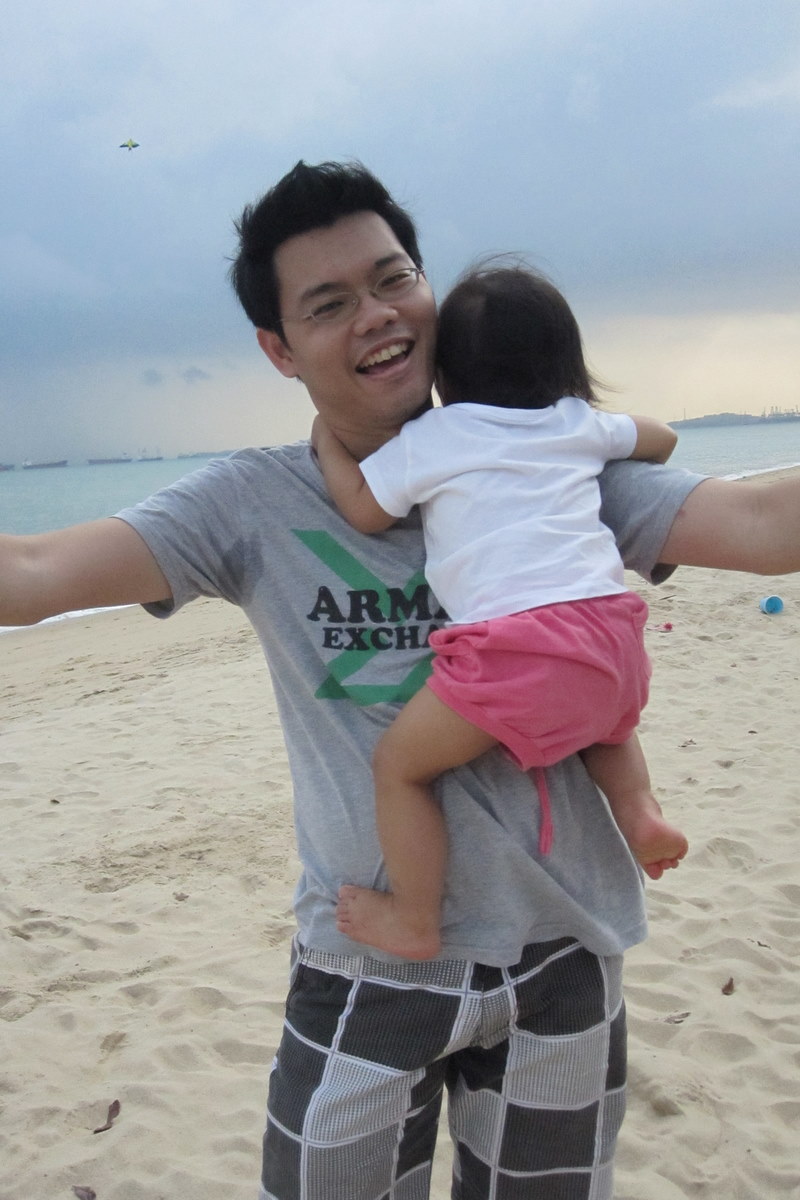 Taken at East Coast Park on Feb 2011
You clung on to Daddy for dear life and refused to get on the beach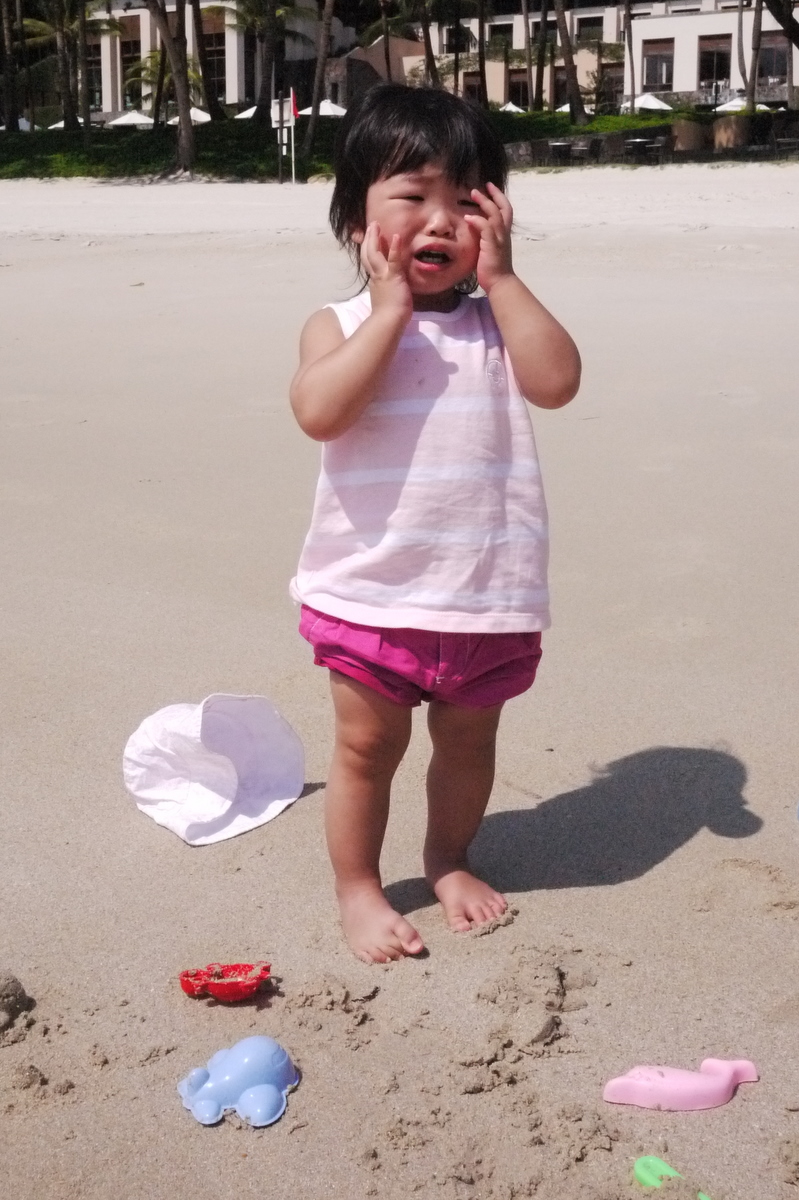 Taken at Bintan, on May 2011
Face says it all, DISTRESSED!!!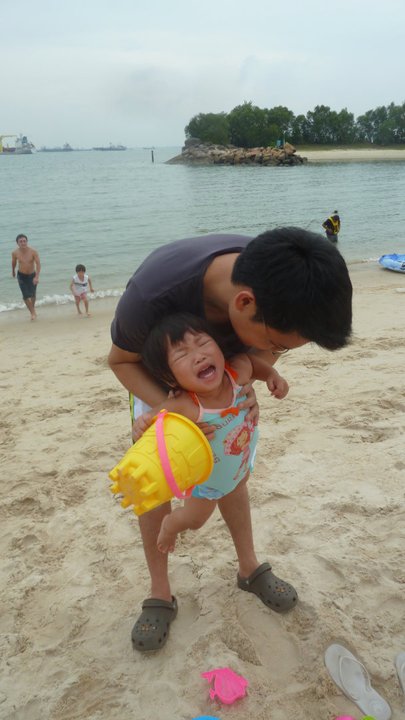 Taken at Senotsa, on June 2011
You look like Daddy was torturing you here.
Here you are at 28 months, asking us to bring you to the beach when we were at East Coast park yesterday morning. Somehow, the memories of how frighten you used to be of the beach and the sand seemed so far far away. Mummy was taken aback when you even asked the kids if you could build sand castle with them.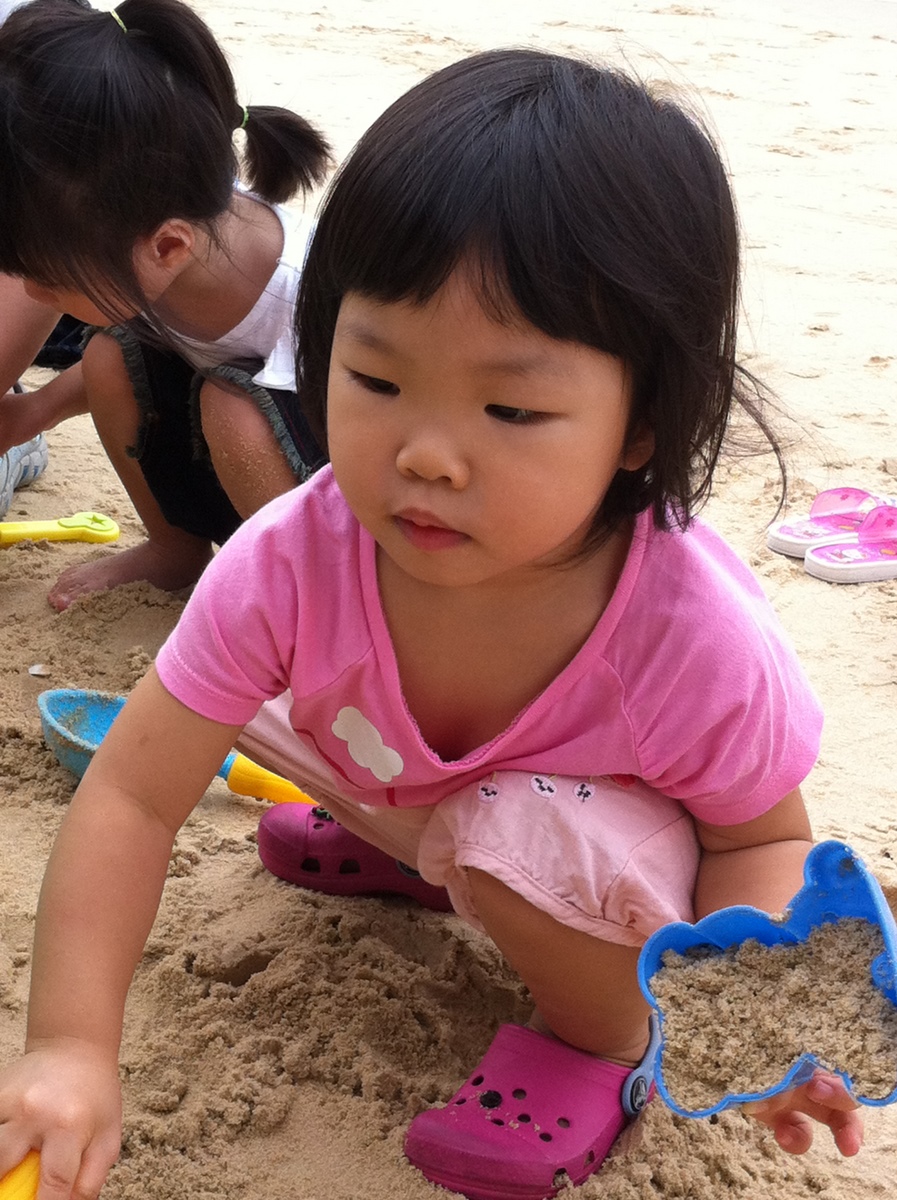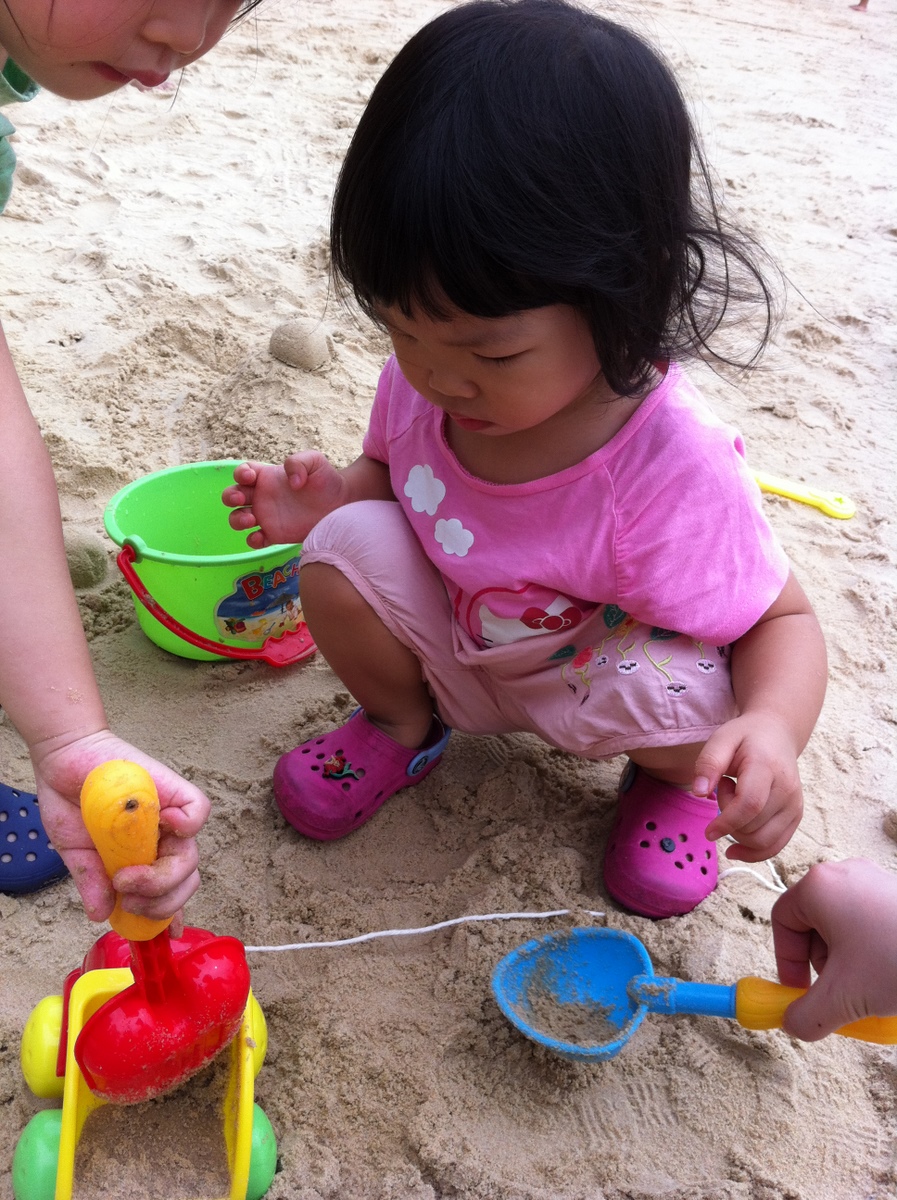 So you scooped and you shoveled and didn't winced a single bit when you had sand on your hands or feet. In fact, you looked like you enjoyed every bit of it and didn't want to leave.
After building sand castle, you carried on with another beach activity, picking sea shells.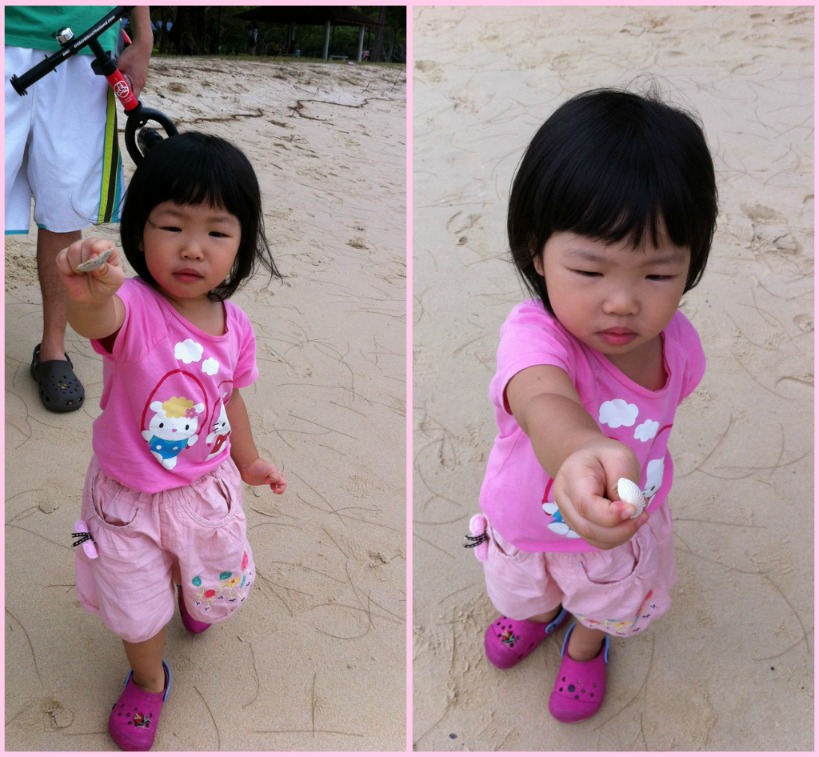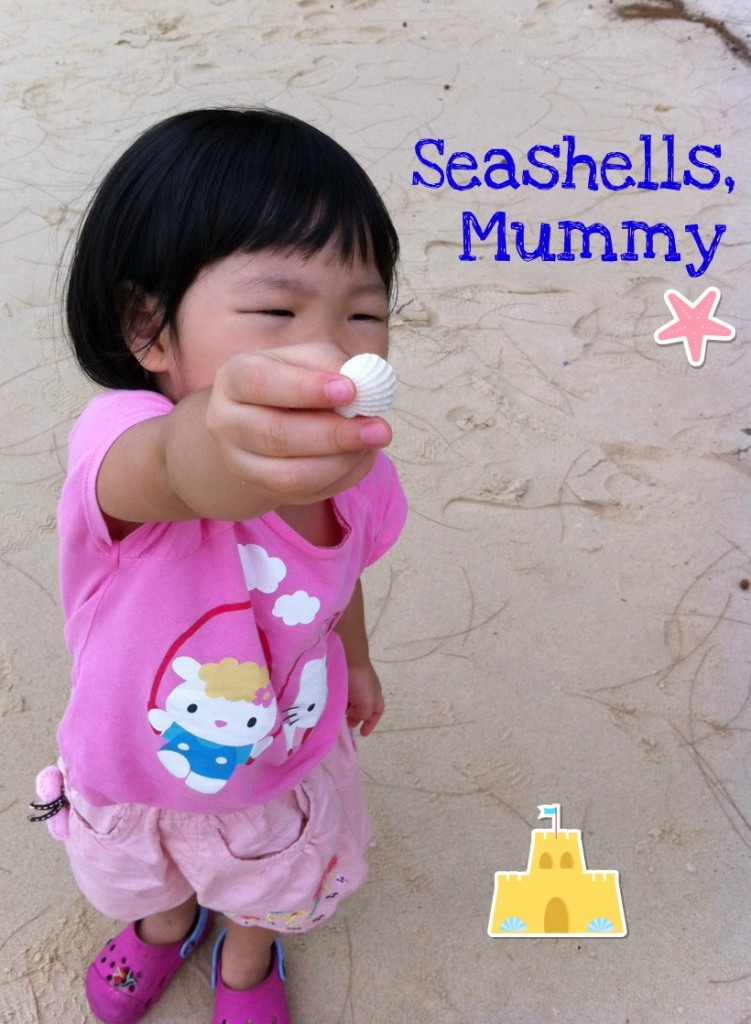 We so proud of you for overcoming your fears today baby.
So remember this, and bear in mind, that you can overcome your fears. No matter how big or how small, you'll soon come to learn that you're bigger than your fears.
Love Mama.
Tagged: Letters to Sophie