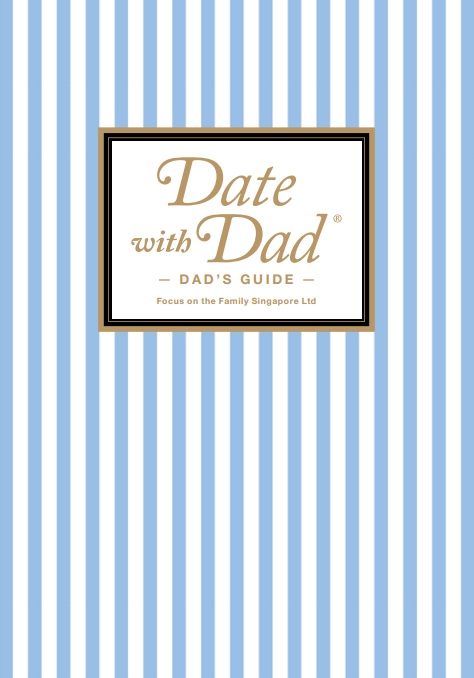 Last Sunday, I received an interesting brochure at church. It was a brochure titled "Date with Dad" ,which is an initiative by Focus on the Family.
Do you know that research shows that girls with involved fathers are more likely to have healthier and  confident romantic relationships in their adolescence and adulthood? And the way that she views herself is also influenced by how her dad thinks of her?
As a daughter, I fully agree. Growing up,  I didn't have a close relationship with my dad and some of the negative things he said many years ago still stings. As a typical Chinese man, he spent a lot of time away while pursuing his career and he's not the kind that speaks much. They say that fathers are a daughter's first love and that girls form ideas about what they want in a partner using their dads as a benchmark. So while some end up with a spouse who bears similarity to their dads, I would say that Alexis is probably very different from my dad.
And perhaps that's why I always encourage Alexis to spend more one on one time with Sophie. To always be affirming, speak kindly and show her with lots of love and affection.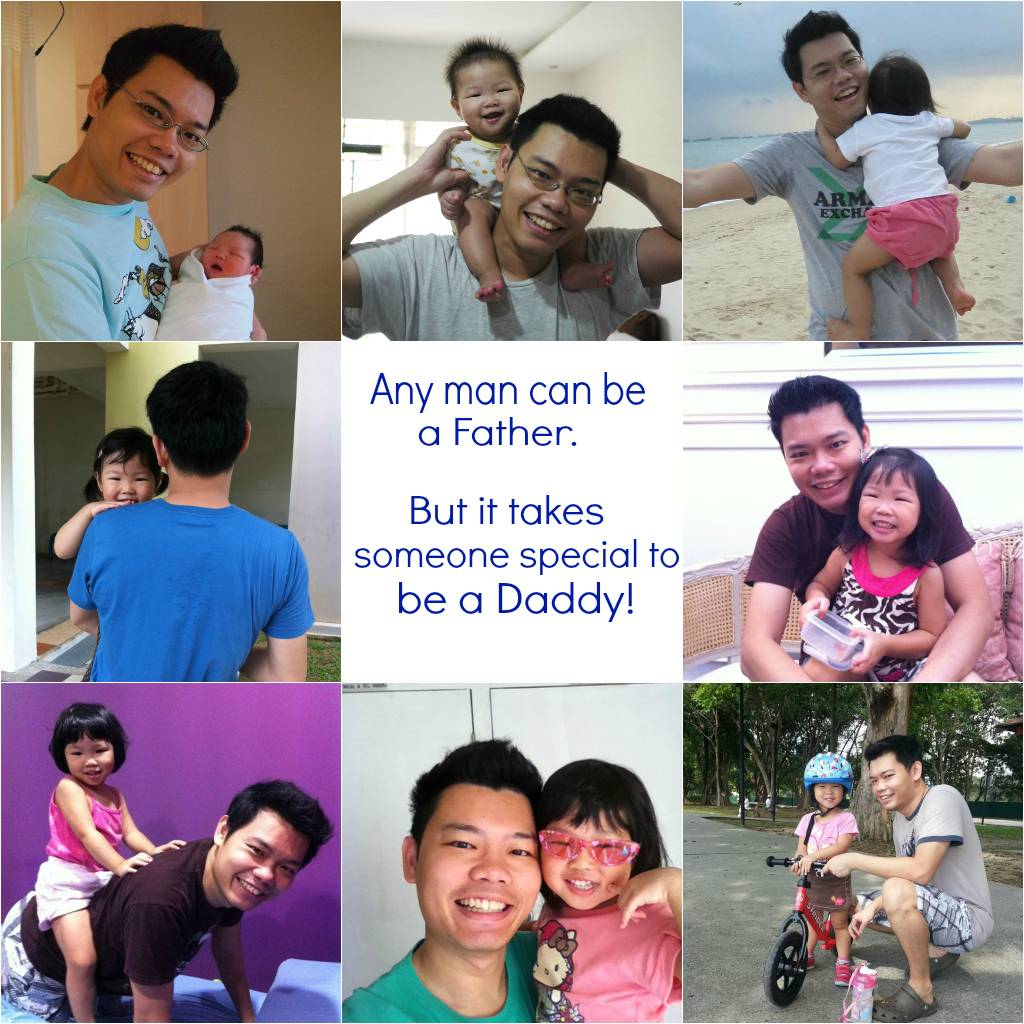 I'm very blessed that Alexis has always played a very active parenting role even before Sophie was born as he read about about each stage of my pregnancy and accompanying me for every gyne visit so that he could see Sophie from the ultrasound. Right from her birth, he's was very hands on from diapering her, to bathing her, feeding her, playing with her. In fact, he was the one who managed to soothe her incessant crying when she was colicky hence I nicknamed him my baby whisperer.
Now that Sophie is older, he likes to take her out to the park to fly kite, to playground and teach her how to ride her strider.  In fact, they've gone out together a couple of times without me! So it's without a doubt that Sophie adores her daddy and even gave him a very affectionate nick name, 豆豆.
While Sophie is still too young to attend this Date for Dad tea session, I encourage Alexis to take her out more often so that Sophie will always have precious memories of the times she's spent with Daddy O.
For those with daughters between the age of 10-18 years old, you may want to check out this event at the Focus on the Family website, here. There is a video of the event last year, and it was so touching, it made me tear.
I'm glad that as a nation, dads are encouraged to play a more active role in the family. With the announcement of a "Better Fathering Index", it will also send a message that dads should be more involved in the raising of a family especially with more dual income families.
To the dads out there, you have a very special God-given role to play, so father with purpose and don't be afraid to demonstrate your fatherly love especially to your daughters. And for the wives, let's encourage our man to be the best father they can be.
Linking up with

Tagged: Daddy's girl, Dads for life, fathers, focus on the family