Working in the CBD means I get spoilt for choice at lunch time despite the million dollar question of where to go for lunch almost every day. One awesome place that I've been wanting to share is My Awesome Cafe 真棒堂.
Truth about this place is that I've been there four times. though initially the service was rather appalling with it's long waiting time, which is an absolute no-go especially when you're in the CBD area. But they ultimately won us over when they had a more efficient system. And besides they really do serve very awesome food.
The dish received the most glowing review of is their My Awesome Salad ($15) where they gave a generous portion of mesclun topped with smoked salmon, herbs chicken breast, duck rillettes, avocado, tomatoes with a sliced of bread with pesto on the side. The salad dressing was light and went perfectly with the ingredients. A perfect choice for those watching their diets.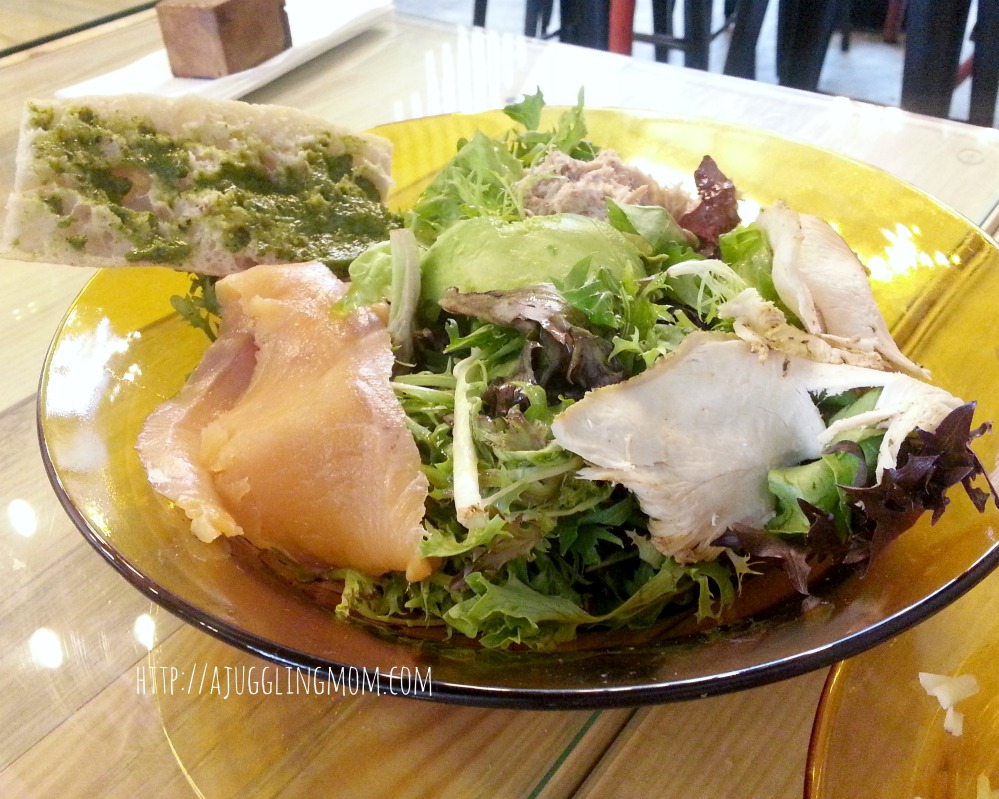 But of course, we didn't just stop at that and went on to order their croissant with scrambled eggs and parma ham and cheese ($8).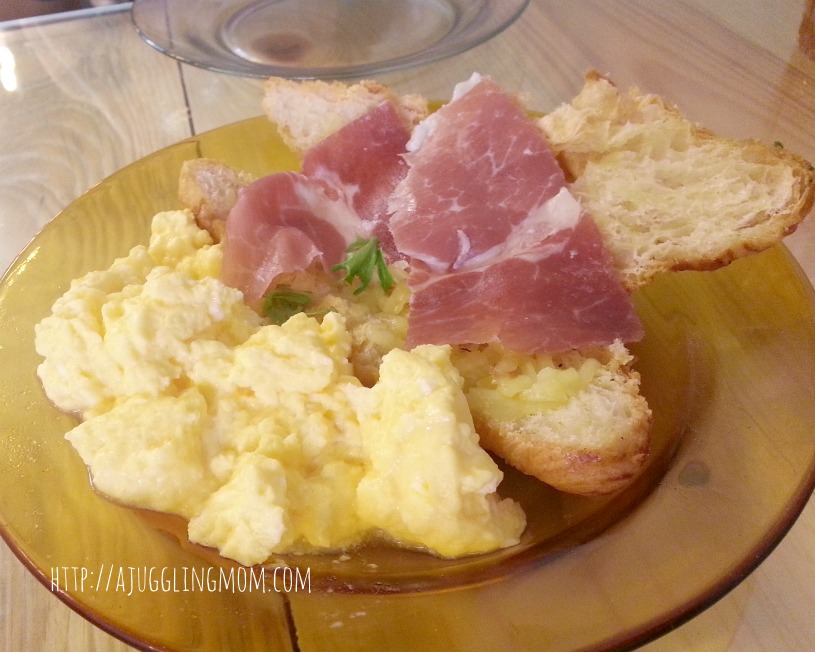 And my other favourite is the croissant with scrambled eggs and smoked salmon  and cheese($6.50). If you're not a croissant fan, you can also opt for bread. But I found it too hard and chewy for my liking. So just stick to the croissant which is nice and fluffy and not too buttery.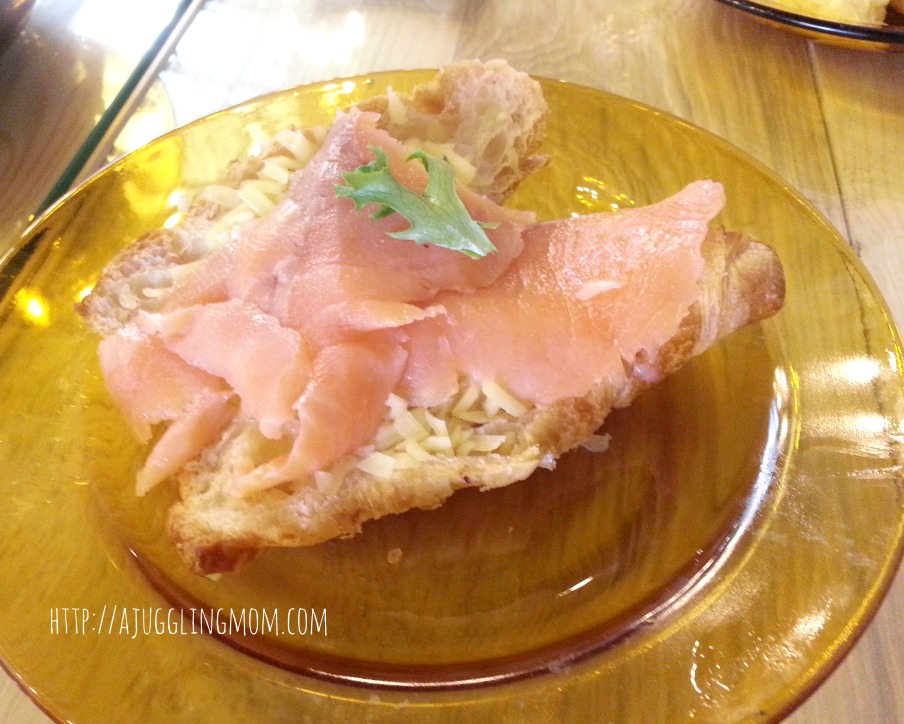 On my other visits, I also tried their quiche and sandwiches but the winners for me are those mentioned above.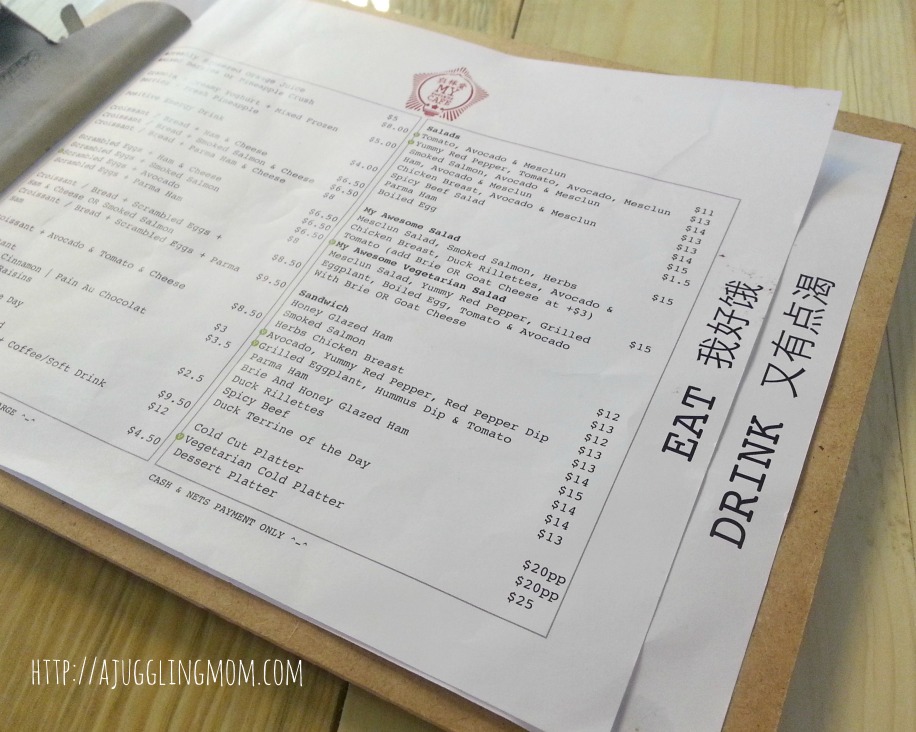 And remember how I said their salad are good for those conscious of their diets, well I lied. That's because My Awesome Cafe serves really fantastic desserts and you must save space for it.
In fact, I think I may have tried them all from their brownie, bread and butter pudding and oh my gosh, you just have to try their upside down pineapple cake. Though that dessert is not so Instagram worthy, but it is to die for because it is just sweet enough as a dessert without loading you with too much sugar that makes your energy crash by the time you head back to the office.
Coffee here is also pretty good and at very wallet-friendly prices – $2.50 for single, $3.50 for double, and $4.50 for latte or cappuccino.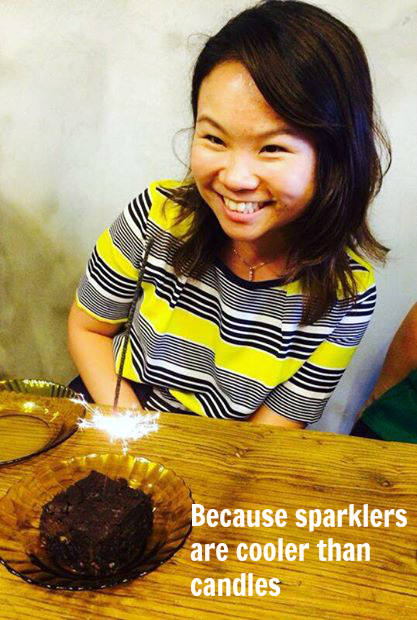 In fact, the place now holds a special place in my heart because my colleagues celebrated my 34th birthday there and the owner, Franck and his team belted out a birthday song complete with sparklers that made my day. All I can say is that it really was aweome.
My Awesome Café 真棒堂
Address: 202 Telok Ayer Street, Singapore 068639
Facebook: https://www.facebook.com/myawesomecafesingapore
Opening Hours
Mon-Tue 7.45am-9pm
Wed-Fri 7.45am-12am
Sat-Sun 10am-3pm